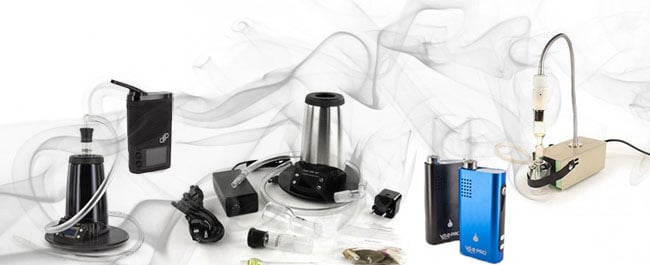 Vaporizers have become a must-have accessory for cannabis connoisseurs across the globe.
At the Zamnesia Vapor Shop, we dedicate ourselves to stocking the best-selling vaporizers from the most reliable manufacturers, including Volcano, FireFly, Arizer, and plenty more.
Whether you're after an easy-to-use portable vape or a sophisticated desktop model, we guarantee you'll find what you're looking for right here. We also stock a variety of accessories, as well as spare parts for most of our models.
So, what are you waiting for? To order your next vape or accessories, start browsing our shop today. For more information about vaporizers, how they work and some of our top-selling products, keep reading.
WHAT ARE VAPORIZERS AND HOW DO THEY WORK?
Vaporizers are devices used to extract compounds from dried plant matter, concentrates, or e-liquids without combusting them, offering a healthier alternative to traditional forms of enjoying cannabis, tobacco or other smokeable herbs.
Vaporizers come in a variety of styles, shapes and sizes, ranging from desktop models to discreet portable devices. At Zamnesia we stock both portable and desktop vapes, which are showcased further down this page.
HOW DO VAPORIZERS WORK?
Vaporizers work on the principles of convective or conductive heating.
Convective vaporizers work by heating the air around the product in the chamber to a point where the compounds in the product start converting into vapor.
Conductive vaporizers, on the other hand, work by heating a surface and then placing the desired product on top of that surface (similar to a dab rig). Conductive vaporizers usually need to be shaken during use to avoid burning the product.
WHY VAPE? THE BENEFITS OF VAPORIZING
There are a variety of benefits to vaping, including numerous health benefits.
Because vaporizers don't actually combust any plant material, they expose users to far less chemical than traditional smoking methods.
While most cannabis connoisseurs are quick to defend their favourite pastime and claim that smoking cannabis is far less harmful than smoking cigarettes, that isn't actually the case.
Numerous studies have shown that inhaling cannabis smoke from a joint, blunt, bong, or dab rig exposes smokers to similar health risks associated with cigarette smoking. This is because marijuana smoke contains many of the same chemicals as tobacco smoke.
In fact, a 2008 study found that cannabis smoke actually contains higher concentrations of chemicals such as ammonia and hydrogen cyanide than cigarette smoke.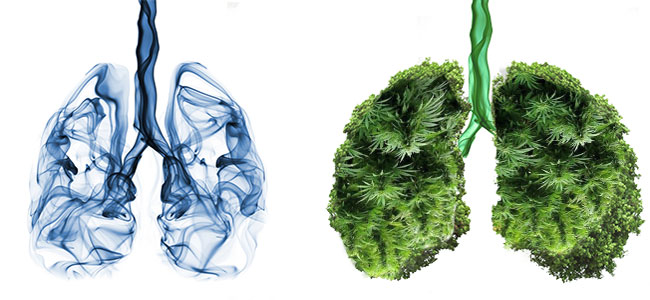 A 1988 study published in the New England Journal of Medicine also found that cannabis smoke contained up to 3 times more tar than tobacco smoke and that smoking cannabis was related to a 5-fold increase in blood carboxyhemoglobin levels in users.
The main reason why smoking (both cannabis, tobacco, or other smokeable herbs) is so detrimental to our health is because it involves combustion. Whenever dried plant matter is burned (be it tobacco, cannabis, or some fancy herbal mix you found in a headshop), it produces thousands of chemicals in the smoke, many of which are highly toxic and/or carcinogenic.
By inhaling smoke from a joint or cigarette, you are directly exposing your body to this harmful chemical cocktail.
By using a vaporizer, you're able to consume cannabis, tobacco, or any other dried smokeable herbs without exposing your body to the health risk associated with smoking.
There are other benefits to vaping apart from the health benefits we touched on above. These include:
Stronger doses: A study by California NORML and MAPS found that vaporizers can convert approximately 46% of available THC into vapor, while the average joint converts less than 25% of THC to smoke.
More flavors: Many of the delicate terpenes found in cannabis, tobacco, or other plant material burn at relatively low temperatures. By using a vaporizer, you're able to appreciate the more subtle flavors of your "smoke" that are usually whisked away by combustion.
Less Smoke: Vaporizing doesn't produce thick, clingy smoke like a joint or cigarette. Instead, the vapor produced usually disappears within a few seconds without leaving behind any noticeable smells.
THE IMPORTANCE OF TEMPERATURE
The most important aspect of vaporizing is temperature: If your vaporizer is set too high you risk combusting your material; if it is set too low you won't be able to release the desired compounds from whatever it is you're vaping.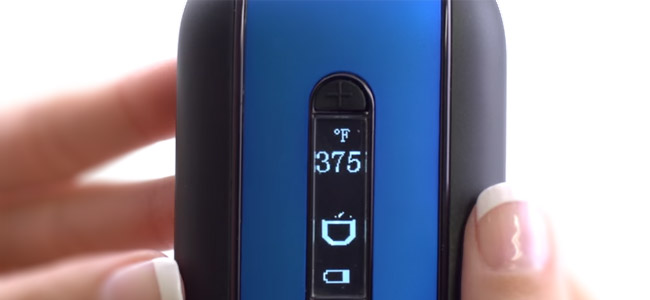 In an article by Leaf Science, Dr. Arno Hazekamp, medical cannabis researcher and Head of Research at Bedrocan BV in the Netherlands, suggests that 210° C is the ideal temperature for vaporizing cannabis. At this temperature, you're able to release most of the compounds from your weed without actually burning it.
The ideal temperature for vaporizing varies for other substances like tobacco (125-150° C) or herbal mixtures. For a detailed list of vaporizing temperatures, click here.
PORTABLE VS. DESKTOP VAPORIZERS
At Zamnesia, we stock a wide variety of desktop and portable vapes.
Portable vaporizers are ideal for users who plan to vaporize on the go. They are designed with mobility in mind and will easily fit into a backpack, purse, or even your pocket.
Portable vapes are super easy to use and usually lack the complex controls and settings of their desktop counterparts. This will make for a super simple and fast way of vaporizing on the go but also means you'll have limited control over temperature or other aspects of the vaporizer functionality.
Desktop vaporizers, on the other hand, are not designed to be used on the go. These are complex pieces of technology that generally come with sophisticated temperature controls, large chambers, and a variety of intake accessories, such as balloons, whips, or water pipe extensions.
Desktop vapes usually need to be plugged directly into a power source. With a strong, stable power connection, these vapes are able to produce bigger vapor, making them ideal for vape aficionados or longer sessions with multiple people.
TOP VAPORIZERS
At Zamnesia, we stock a wide variety of both portable and desktop vaporizers. Below are some of our best-selling models. For more of our top vaporizers, check our top 10 vape list here.
- Firefly 2: A new spin on the original Firefly unit, complete with a new design that is 55% lighter and 33% smaller, a new, fast-starting convection heating unit, improved battery life, and a vapor path completely made from borosilicate glass, ensures for a rich and clean vapor.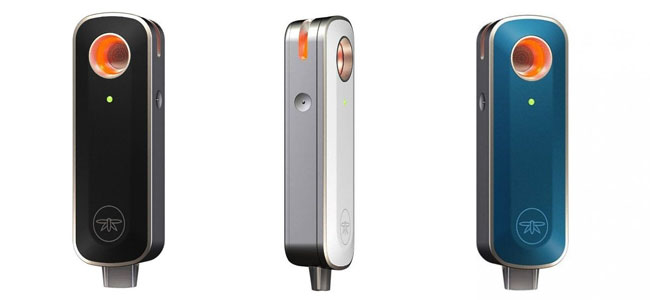 - Arizer Extreme Q: A top-of-the-line desktop vaporizer complete with a variety of features, including a balloon bag or whip attachment, an LCD display, a high-quality ceramic heating element with short pre-heat times, a remote control, and much more.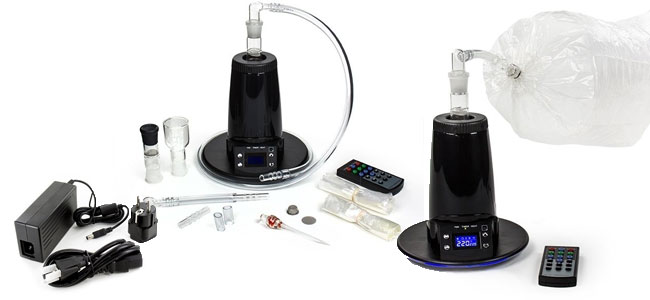 - The Grasshopper: A sophisticated portable vape complete with a sleek, discreet design, solid metal construction, and multiple features such as temperature controls, a convection heating compartment with a 45-watt heating element, a lifetime warranty, and more.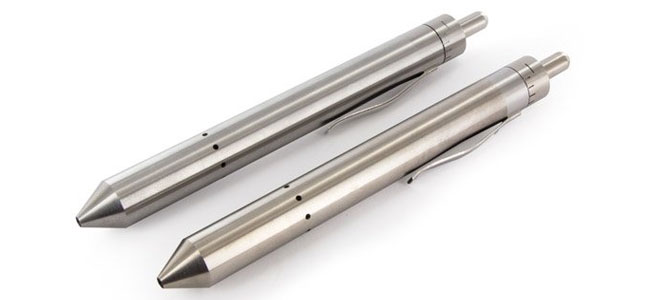 - Plenty by Volcano: A light yet robust hand-held device with a stainless steel cooling coil, temperature controls, and much. This vape only weighs 680 grams and a small design, making for a comfortable vaping experience.
VIDEO: PLENTY VAPORIZER
FIND YOUR PERFECT VAPE TODAY
When choosing a vaporizer, it's important you keep your personal preferences in mind.
If you lead a busy lifestyle and want a reliable tool that you can use practically anywhere, we suggest you check out some of the portable vapes we featured above.
On the other hand, if you like the ritual of vaporizing in your own home and want to hold long sessions with your friends as well as experiment with temperature and different intake methods, consider checking out a desktop model.
Whichever you choose, we guarantee we'll have the perfect vaporizer for you. So, get browsing and place your order today.