Blog


3 min
Top 5 Vaporizers For Discreet Vaping

3 min
Looking for a way to use your vaporizer in public? These brands have created products chiefly for the purpose of concealing your vape session. Check out the top 5 vaporizers for discreet vaping.
When vaporizers came into existence as one of the new, main methods for cannabis consumption, it became a breakthrough for herb-loving individuals all over. Not only is vaping a healthier alternative to smoking since the bud is not combusted, it can also be used discreetly in enclosed areas, enabling you to consume cannabis almost anywhere you wish.
Society has evolved with this new trend, and some places have also imposed bans on the use of vaporizers. But of course, vaporizer brands have also come up with various options to provide stealthier ways in which people can use their products. Here are five discreet products that could very well change the way you view vaporizing for the better.
DR. DABBER AURORA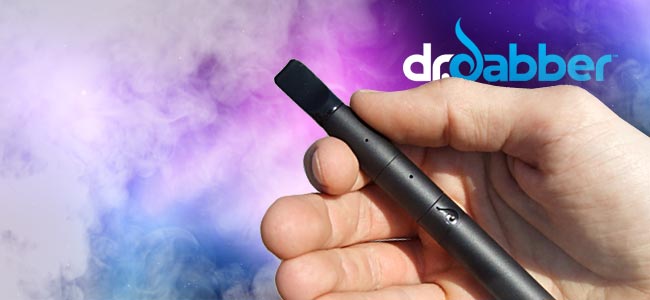 Traditional, run-of-the-mill vaporizers are usually bulkier in shape, making them very conspicuous and difficult to hide. With that, companies have come up with the vaporizer pen, which by name is shaped more like something you would write with than smoke out of.
The Dr. Dabber Aurora is just one of the many products that is very easy to use with its plug and play function. To use, simply connect the battery, atomizer, and mouthpiece, and seal with one click thanks to magnetic Snaptech technology.
To power it up, simply press the power button three times to adjust the temperature to its highest setting, and enjoy. You can enjoy the full flavour by producing huge vape clouds; and with three atomizers to choose from, it can adjust to the consistency of your preferred concentrate.
BOUNDLESS CFC VAPORIZER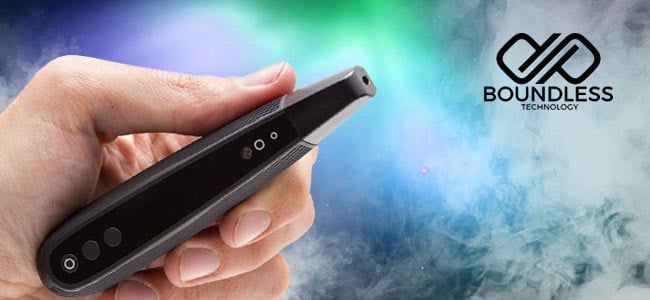 One may misconstrue a small, handheld vaporizer to be inefficient in functionality. For some, it might just be difficult to connect the idea of such a tiny device packing the same punch as a traditional vape.
This is what the Boundless CFC has to offer. This herb vaporizer comes in a sleek teardrop design, making it an ideal product for those who want to vape in peace. Just like the Dr. Dabber Aurora, it can be used with one click of a button. Within 30 seconds, you can expect a good cloud of flavourful vapor.
Another key takeaway from the Boundless CFC Vaporizer is its long battery life. A single charge of the device will enable you to do 12-15 sessions, which is equivalent to an hour of continuous use. And just like other vaporizers of the same mould, it can be recharged using its USB cable.
G PEN ELITE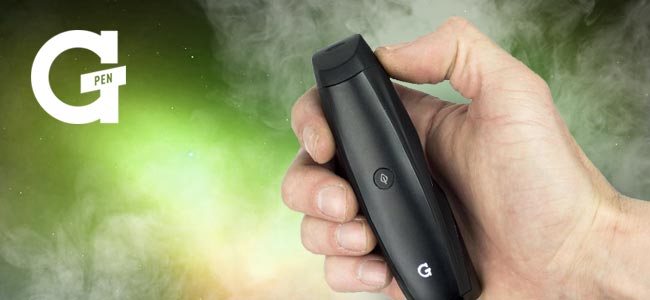 If there is another product whose main takeaway is stealth vaporizing, it's the G Pen Elite. This high-convection herb vaporizer is outfitted with a 360 ceramic heating element for more even and quicker vaporization. Its minimalist black exterior makes it a lot easier to conceal in public places, should you wish to be sneaky about it.
The G Pen Elite also boasts other key features, such as a high-grade lithium-ion battery that ensures prolonged usage. And like the Boundless CFC vaporizer, do not let the G Pen Elite's small exterior fool you, as this device can hold up to 0.75g of your favorite herb.
As for the temperature settings, the G Pen Elite can be set from its lowest temperature at 93°C, up to its highest at 220°C. This offers the user a wide range of settings to choose from, where he or she can adjust it accordingly to achieve the desired effects and flavour.
STORM VAPORIZER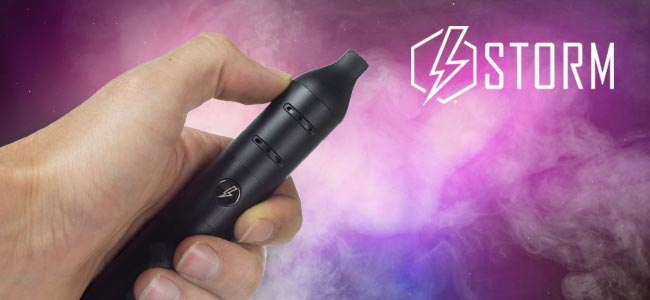 What makes the Storm Vaporizer unique among the rest is that it works with almost every kind of cannabis you prefer; whether it be herbs, resins, or concentrates, this product offers all three functionalities for the price of one affordable vaporizer.
Other attractive features include its ceramic chamber and a completely isolated air path. With this, you can taste the vapor's full flavour in its purest form.
As soon as you power it up through one click of a button, Storm's temperatures begin to slowly rise from 180°C up to 220°C. You can choose from five factory-set temperatures, and its detachable and replaceable battery gives the user a full hour of vaporizing. To save on power, the device automatically shuts off after five minutes of idle time.
PAX 3 VAPORIZER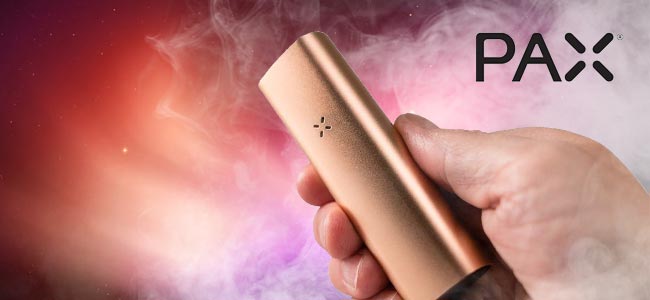 When you first behold the Pax 3 Vaporizer, it will likely not strike you as something to puff vapor from. But that is precisely what this groundbreaking brand offers: stylish design equipped with unique features to enhance the overall vaporizing experience.
Like the Storm Vaporizer, the Pax 3 can also work with resins, concentrates, and dry herbs, but what makes it stand out is its increased heating power. In 15 seconds, this device is ready to use, and through its haptic feedback system, you can see when the device has completely warmed up, or goes on standby.
Another nifty feature of the Pax 3 is its Bluetooth connection, which makes it available to connect to your phone. Through the Pax app (available for both Apple and Android), you can control the Pax 3 Vaporizer and adjust its temperature, as well as change its LED color theme. Talk about keeping up with the current age of digital technology.
VAPE LIKE A NINJA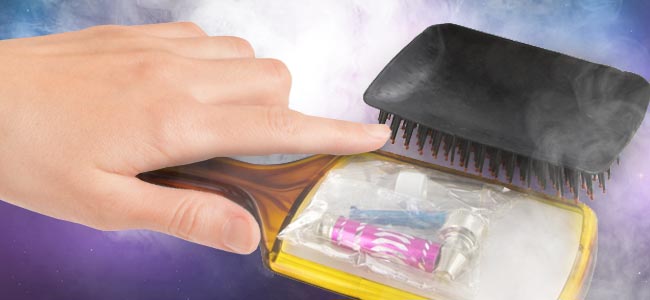 In and of themselves, these products offer great options for discreet vaping. But if you're looking to take stealth mode to the next level, there are odour-tight zip bags and camouflage stash boxes in the form of hair brushes, for example, that can be purchased. These gadgets are handy pieces of equipment that offer maximum security without sacrificing the vaping experience. You'll never have to worry about vaping in public again.
Written by: Miguel

Cannabis-loving space cowboy from the Philippine Islands. Why drink and drive when you can smoke and fly?

Find out about our writers
---