Blog

5 min
The Top 10 Best Vaporizers
5 min
Whether you're looking for your first vaporizer or want to upgrade your current device, Zamnesia has you covered. Check out our list of the top 10 vaporizers below, and order your favorite from the Zamnesia Vaporshop today.
With the amount of options and the diverse nature of vape technology, shopping for vaporizers can be a little daunting, especially for first-time vapers. In this article, we shine a light on our favourite vaporizers, including simple, portable models, feature-packed desktop vapes, and everything in between. Regardless of your budget or vaping preferences, the list below is bound to have something to suit your needs.
10. Arizer XQ2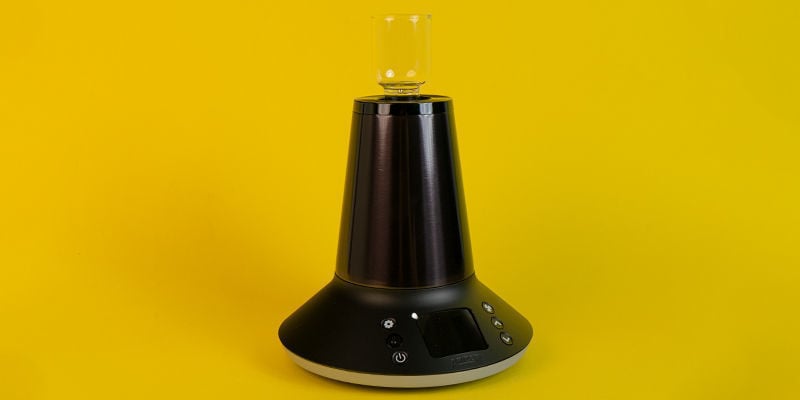 The Arizer brand is synonymous with quality in the world of vaporizers, and its products are regularly named as some of the best on the market. And that's why we're kicking off our list with the XQ2, Arizer's flagship multi-purpose dry herb desktop vaporizer. Its advanced ceramic convection heating mechanism guarantees reliable temperature control and vaporization, while its user-friendly operating system makes for a straightforward vaping experience every time. Customising and saving your session settings with the new Arizer XQ2 is easier than ever before, and its new and improved accessories pack provides even more ways to enjoy your favourite dry herb.
Pros:
Feature-packed desktop vape offering maximum control over your vaping experience.
New and improved accessories make for a more versatile vape.
Cons:
The XQ2's size makes it uncomfortable to transport.
Only suitable for use with dry herbs.
9. DaVinci vaporizer IQ2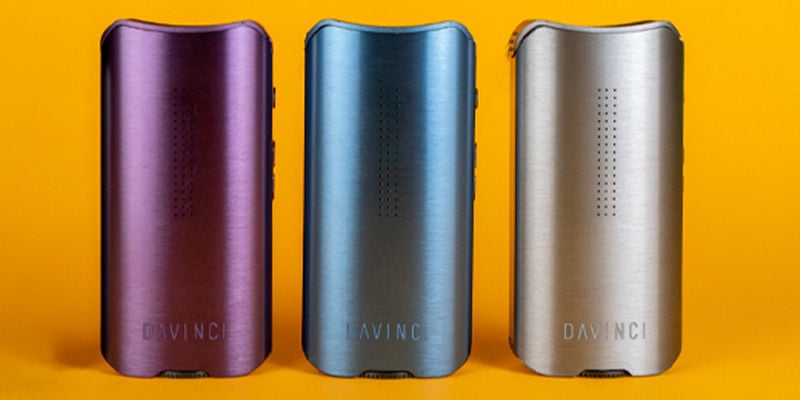 The DaVinci IQ2 is a portable vaporizer specially built for connoisseurs, offering clean, cool vapour and complete control. Its glass-lined ceramic conduction oven offers precise and fast heating, while its airtight ceramic airpath ensures your vapour is always free of impurities. The DaVinci IQ2's precision temperature control allows you to perfectly adjust the heat level to suit the characteristics of your dry herbs or extracts, while its adjustable airflow gives you even more control over your vapour. Complete with its original charger and multiple accessories, the DaVinci IQ2 offers the control and quality of a desktop vaporizer in a compact, portable design.
Pros:
Precise temperature control via the Air Dial, making for easier draws and rich vapour that DaVinci promises is 50% cooler than that of other portable vapes.
Unique insights via in-app and on-vape features
Cons:
Some users complain the IQ2 gets quite hot when in use.
According to user reviews, battery life is average.
8. G Pen Roam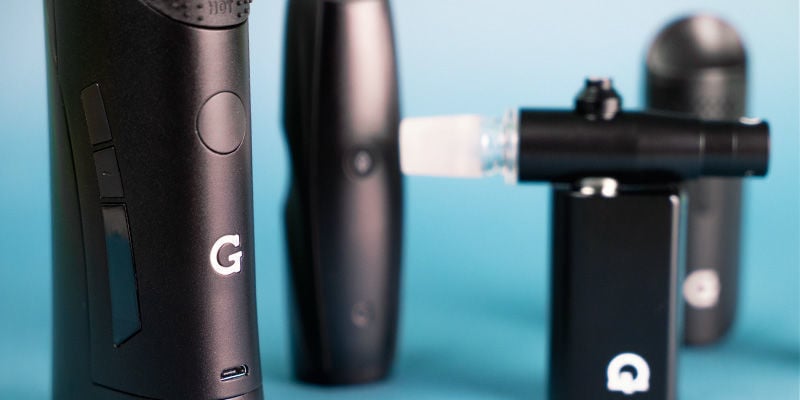 The Roam by G Pen is a compact, high-quality concentrate vaporizer, and one of the few vapes on the market offering cool, clean water filtration. It boasts a full quartz heat tank in durable housing and an all-glass refillable "hydrotube" to filter and cool your vapour before you inhale. The Roam has a 1,300mAh lithium battery that will last multiple sessions, but is far from the most powerful battery on the market. Its digital temperature control allows you to set your temperature anywhere between 204–427°C for maximum control, while its ergonomic mouthpiece makes vaping comfortable and discreet, no matter where you are. Finally, the Roam's entire heating and filtration system is housed in a sleek, black aluminium cover that not only looks great, but is also built to last.
Pros:
One of the only portable vaporizers to offer water filtration.
Easy to take apart and clean.
Cons:
The micro-USB charger seems somewhat dated compared to more versatile USB-C charging.
For a vaporizer of this price, the battery life could be better.
7. Firefly 2+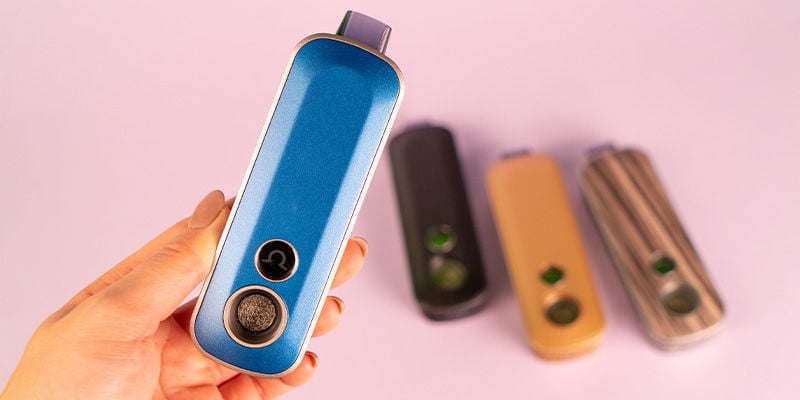 The Firefly 2+ is marketed as the best portable weed vaporizer on the market. And we have to admit that its build quality, excellent design, and extensive features are hard to beat. The first thing that sets the Firefly 2+ apart from other portable vaporizers is its on-demand convection vape technology that only heats your herb or concentrates whenever you inhale. Although you'll need to engage the heating mechanism first with a push of the button on the side of the Firefly 2+, the chamber won't start heating until you inhale, meaning you get clean, combustion-free hits every time. Combine that with its wide range of temperature options (93–260°C), its sleek, customisable design plates, and 3-second heat-up time, and you'll really be pressed to find a better portable vape than the Firefly 2+.
Pros:
One of the only vaporizers to offer on-demand, 100% convection heating.
Low temperature settings starting at just 93°C.
Cons:
Some users find the draws on the Firefly 2+ to feel tight and restricted.
Limited functionality if you're not using the Firefly app.
6. Storz & Bickel Volcano Hybrid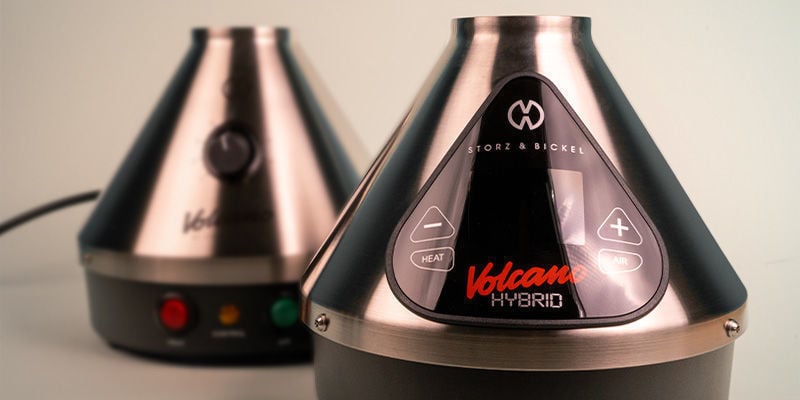 Storz & Bickel revolutionised the vaping game with the Volcano, and no list of respectable vaporizers is complete without mentioning this classic desktop vape. But rather than stick to their original design, Storz & Bickel created the Volcano Hybrid to meet the changing needs of their customers. While the Volcano Hybrid and the original Volcano look the same at a glance, the Hybrid offers a wider temperature range and more precise temperature control, starting as low as 40°C and reaching a max temp of 230°C. It also offers a faster heat-up time (Storz & Bickel guarantees that the Hybrid takes just 90 seconds to reach any temperature) and a revamped hybrid heating mechanism that takes the best of convection and conduction to provide great-tasting vapour, every time.
Pros:
Features the strong build and quality of all Storz & Bickel products.
Temperature settings start at just 40°C.
Cons:
High price tag.
Non-portable.
5. DynaVap VapCap M 2021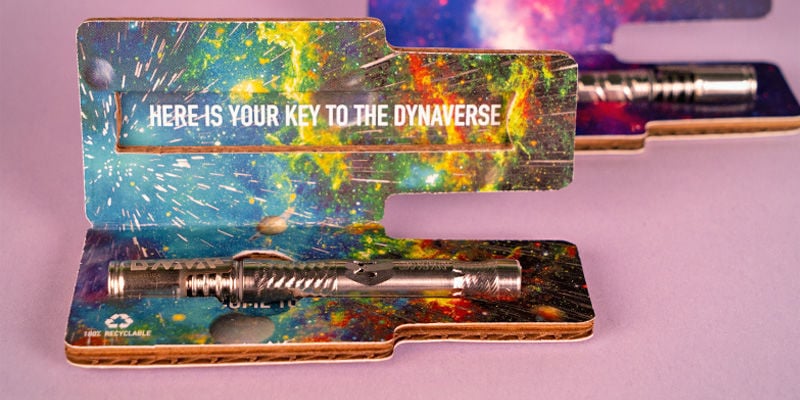 The M by DynaVap first hit shelves in 2018. Now in its 4th revision, DynaVap's M is better than ever before, offering a foolproof way to vapourize both dry herbs and concentrates (note that the DynaCoil concentrate adaptor is sold separately) on the go, without having to worry about battery life or digital temperature control settings. Instead, to hit the DynaVap Vapcap M, simply pack its cartridge and heat the chamber with any independent heat source (a butane torch or induction heater is recommended) till you hear the pen "click", indicating it's reached optimal temperature. While it might lack some of the advanced features of other vaporizers on this list, the M is hard to beat on simplicity and price.
Pros:
Simple, portable, and affordable.
Battery-free for extra freedom.
Cons:
Might be "too simple" for users looking for precise temperature control and more features.
The mechanical nature makes it possible to overheat the vape and combust your herb/concentrates.
4. AirVape XS GO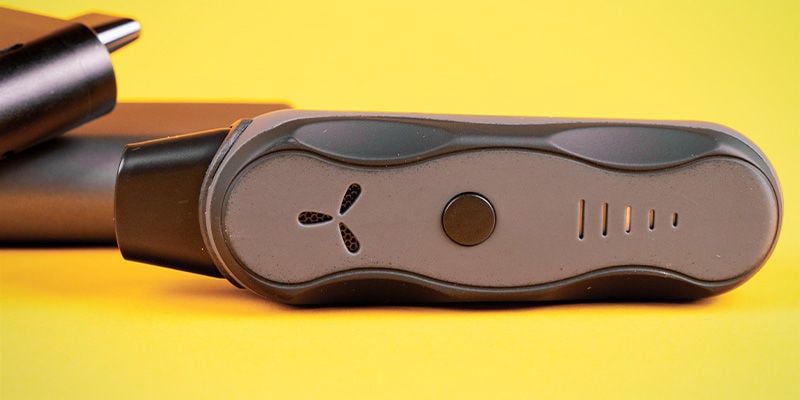 If you're looking for an affordable, portable vape, but want a little more control, the XS GO by AirVape might be your perfect choice. It boasts a super reasonable price (similar to the DynaVap VapCap), yet offers five preset temperature settings that can be selected using the single button on the front of the vaporizer. Its oval-shaped ceramic heating chamber and dual-filter, partially insulated ceramic airpath ensure great airflow, while the combination of convection and conduction heating makes for a clean, combustion-free experience every time. Finally, the XS GO has a simple, ergonomic design that's comfortable to use anywhere, at any time.
Pros:
Affordable and very easy to use.
Lightweight and very portable.
Cons:
Lots of plastic in the construction, including a plastic mouthpiece.
Basic features and passable vapour quality; experienced vapers may find this device lacking.
3. Pax 3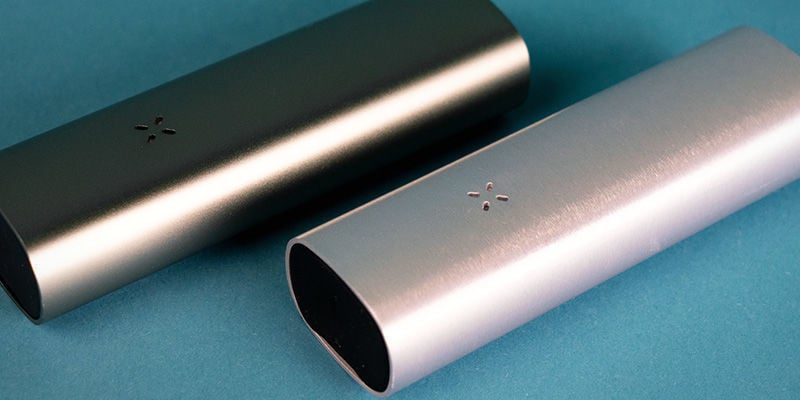 Pax has become a household name among cannabis users, and for very good reason. This portable vaporizer offers incredible control, a great design, and a build quality that's hard to beat. Now in its 3rd edition, the Pax 3 is designed to be used both with dry herbs and waxy or solid concentrates. The device boasts 2 hours of continuous-use battery life (enough for 8–10 sessions) and a 10-year limited warranty. Compared to the Pax 2, the Pax 3 also boasts an improved oven design that heats up in just 20 seconds, and all the accessories you need to start vaping today, including a concentrate insert, multiple mouthpieces, oven screens, and much more.
Pros:
Ergonomic design and long battery life make the Pax 3 super portable.
Large oven and high-quality, dense vapour will please even the fussiest users.
Cons:
Fewer app features compared to those of other vapes on this list.
Only chargeable with the original Pax charging dock.
2. Arizer Solo 2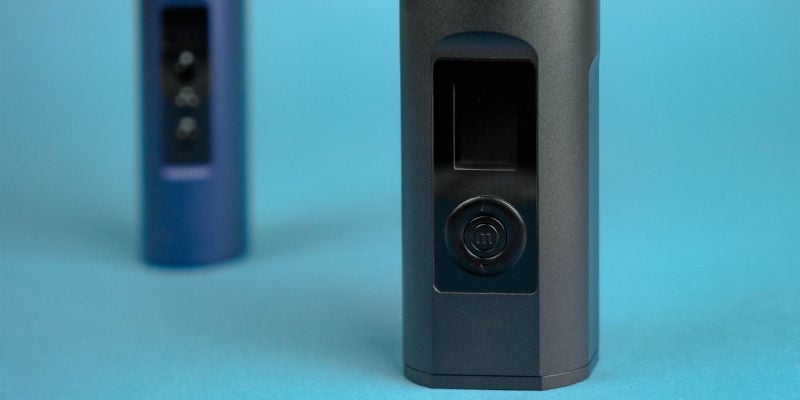 The Solo 2 is Arizer's most powerful portable vaporizer yet, and is arguably the most feature-packed portable vape on this list. It boasts a patented hybrid heating system with a ceramic heating element that guarantees clean hits and fast heating times. While it is marketed as a dual-use vape, the Solo 2 can't be used with concentrates; instead, it can only be used to vapourize dry herbs either as a smoking alternative, or for aromatherapy. Arizer's original glass pod system and pure glass vapour path ensures your vapour stays clean and uncontaminated from the time it fills the chamber right until you inhale. Finally, the Solo 2 offers customisable session settings and a 3-hour battery life for the best portable vaping experience.
Pros:
Top vapour quality and flavour.
Boasts much better draw resistance and faster heat-up times than its predecessors.
Cons:
Bulky, large design makes the Solo 2 less discreet and easy to transport.
No USB charging; it can only be charged with an AC charger.
1. Mighty+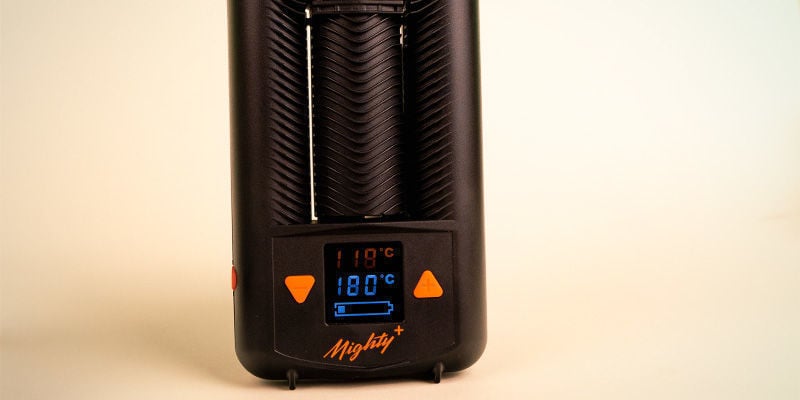 The Mighty+ is Storz & Bickel's flagship portable vaporizer. It offers the brand's top-shelf performance and feature-packed approach to vaping, all in a portable, durable, and easy-to-use design. The Mighty+ uses a hybrid heating element that combines hot air convection and conduction to ensure efficient, combustion-free vapour from the first draw through to the last. Its integrated cooling system automatically makes for smooth, clean, and tasty hits, while its simple temperature control provides complete command over your vaping experience. If you're looking for a revised vaporizer made to the highest standards, Storz & Bickel's Mighty+ should be high up on your list of choices.
Pros:
Unbeatable build and vapour quality.
Now compatible with concentrates.
Cons:
Bulky design.
Can take up to 1 minute to heat up.
Find your favourite vape at Zamnesia today!
The above list contains some of the best-selling vapes on the market today. Note that each device we've listed here has something unique to offer, so be sure to check out the models that interest you most in more detail to find the vape that best suits your needs and desires.