FastBuds seed bank is a world leader in autoflowering cannabis strains. Being over a decade old now, they've got some impressive experience behind them, and a good haul of awards under their belt. Exhibiting a clear passion for modern, well-bred auto cannabis strains, they sit at the top with the very best breeders about.
Who Are FastBuds?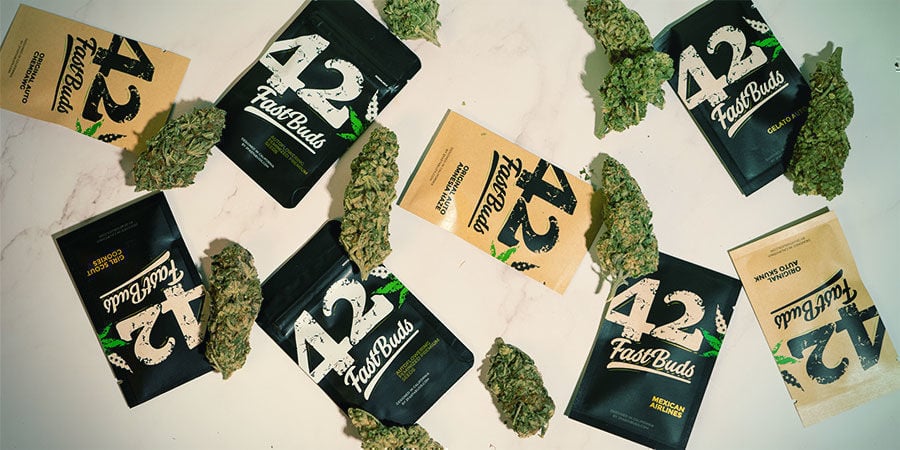 Beginning their operation in the United States over ten years ago, the team at FastBuds has grown from a small Los Angeles-based crew into a successful team of culturally diverse cannabis enthusiasts. With staff hailing from the US, UK, Italy, Chile, Russia, Spain, and France, to FastBuds, it doesn't matter where you come from—just that you have a serious passion for the plant.
But, how has FastBuds managed to stand out amongst a sea of other seed banks? By offering exclusively autoflowering genetics, they've carved out a niche that few others have been able to recreate successfully. And not only do their strains deliver consistent results, but they're incredibly powerful, flavourful, high-yielding, and, of course, lightning fast. Though FastBuds sells all over the world, their operation is based in Catalonia, one of the epicentres of the European cannabis world.
FastBuds is a seed bank based in Catalonia, Spain, founded by an LA-based crew of breeders over 10 years ago. Today, FastBuds is powered by expert growers from around the world and delivers the best in autoflowering cannabis seeds.
FastBuds: Experts in Autoflowering Cannabis Genetics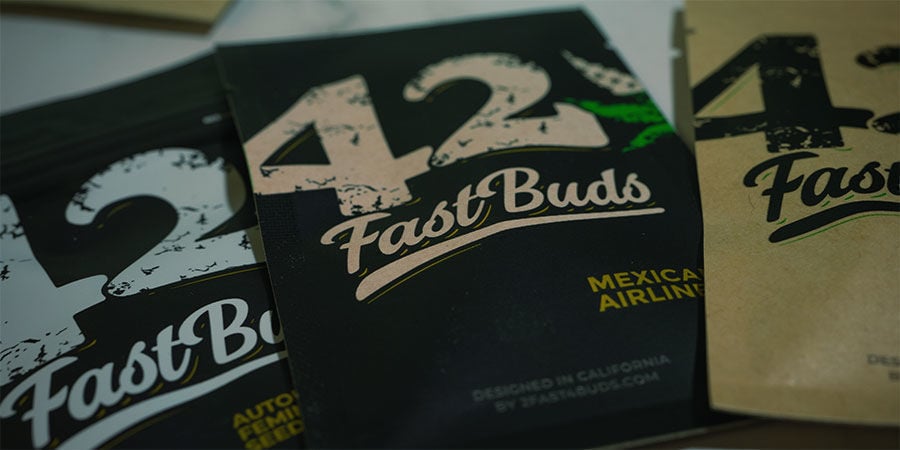 FastBuds only offers fully feminized, autoflower seeds. These strains are targeted to home growers who want fast, effective results, with as little hassle as possible.
There are several benefits to autoflowering seeds:
Fast: Autoflowering cannabis seeds tend to be much faster than their photoperiod equivalents. This is because ruderalis genetics naturally have a very short vegetative stage.

Robust: Though pure ruderalis cannabis strains lack sufficient cannabinoids, terpenes, and yields, when crossed with sativa or indica strains, they add great resilience, making them easier to grow.

Simple: Although autoflowering strains still benefit from a correct lighting setup, it is simpler and more hands off compared to the one required for photoperiod seeds. Most of all, there is no need to switch the light cycle to initiate the flowering stage.

Smaller: Though there are some tiny photoperiod strains out there too, the ruderalis genetics in autoflowering plants tend to make them grow smaller. For many growers, keeping things small is of huge benefit.
Not only are autoflowering seeds great, but the fact that FastBud seeds are fully feminized has advantages too:
All female plants: Female cannabis plants are the ones that produce THC. With regular seeds, about 50% will become male plants, and these will likely have to be disposed of.

No risk of pollination: If male plants pollinate female plants (as with regular cannabis seeds), your crop could potentially be ruined.
So, unless you're seriously advanced and intend to start breeding your own strains, autoflowering and fully feminized cannabis seeds are much easier, and will yield much greater results.
What Are the Top 3 Autoflowering Strains by FastBuds?
All of FastBuds' strains are incredible, and you'd do well to grow any of them. However, we've decided on our three absolute favourites from the seed bank and thought we'd share them with you—we're always looking to make your lives as easy as possible!
1. Gorilla Glue Auto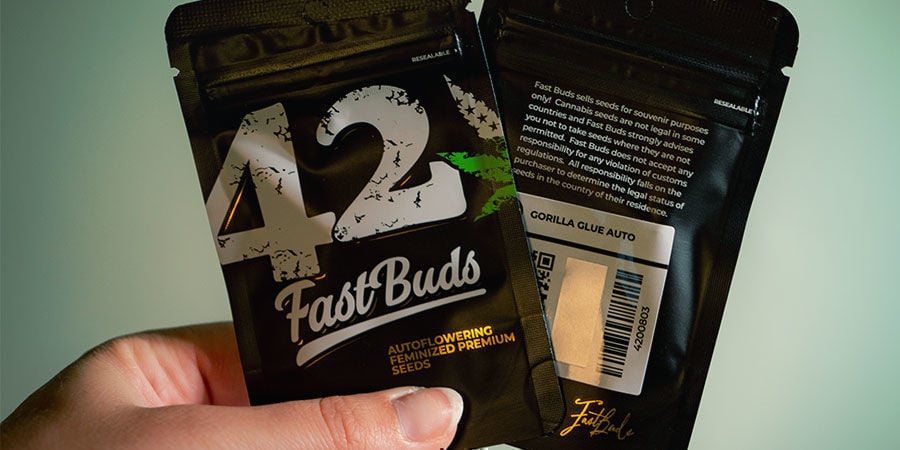 Gorilla Glue Auto by FastBuds is a powerhouse in the autoflowering world. With 24% THC and an indoor yield of up to 600g/m², you'll be hard-pressed to beat it. Resilient and resinous, she'll begin growing without much help. After germination, she'll be ready to harvest in just 8 or 9 weeks, making for a very fast process.
Novice growers will love Gorilla Glue Auto for its ease, and advanced growers will love it for its potency, massive trichome production, and powerful flavours. This is a vigorous plant designed with anyone in mind. If you don't believe us, consider this: in 2014, Gorilla Glue Auto won best hybrid at both the SoCal Cup and the Michigan Cup. These are some pretty serious accolades to have on the mantelpiece!
2. Girl Scout Cookies Auto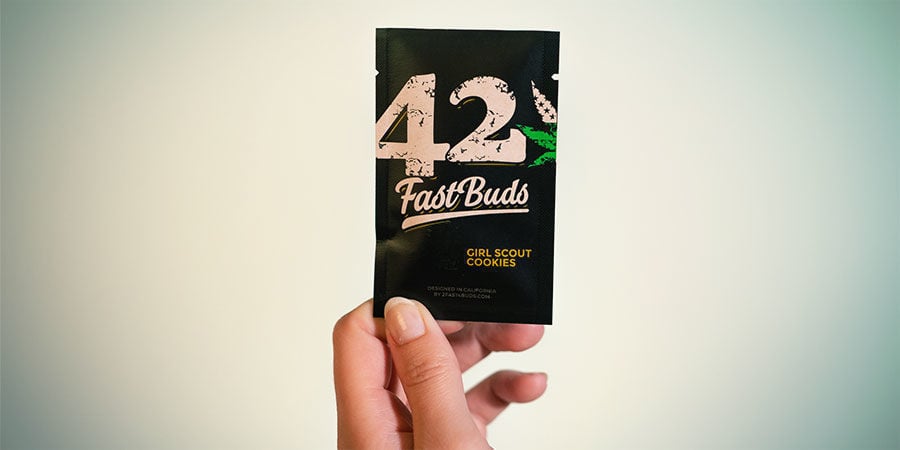 Girl Scout Cookies Auto simply had to be on this list. GSC is now an all-time favourite cannabis strain. And FastBuds thinks that their autoflowering variety might be one of the best Californian cannabis strains of all time. Big words, but, then again, this plant is exceptional. The name comes from the wonderful variety of flavours present in this smoke. Chocolate and mint are carried on an undercurrent of sweetness, making it a moreish and totally delicious smoke!
In terms of strength, GSC Auto packs a punch. It comes in with a high THC level of 22%, and harnesses it well. FastBuds crossed GSC with ruderalis to create this autoflowering variety, culminating in a strain with a fabulous high. Expect relaxing indica-dominant effects alongside an energetic, euphoric buzz—just enough to make this really special.
3. Purple Lemonade Auto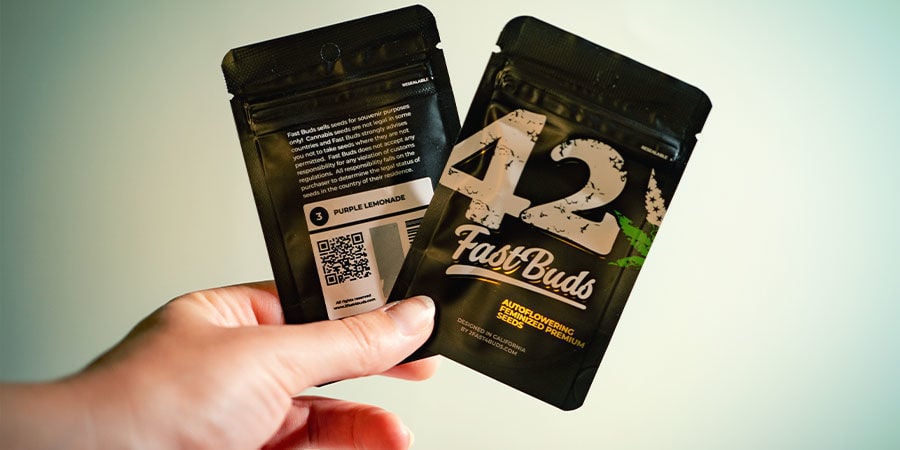 Purple Lemonade Auto is one of the most beautiful cannabis plants available. She has to be seen to be believed. Many strains claim to be this or that colour, but often it's just a hint. Not so with Purple Lemonade Auto—it really is bright pink! Huge, dense colas look like fresh sticks of candy floss, and you'll have to stop yourself from biting straight into it.
But, this plant didn't make it onto this list through looks alone. With 22% THC and 70% indica genetics, you can expect a strong, classic stone from this. With little cerebral buzz or energy, this is best smoked in the evenings or when you have little to do. Perfectly suited to deep physical relaxation, Purple Lemonade Auto will soothe both your body and mind, and take you upon a gentle journey.
Why Buy FastBuds Seeds?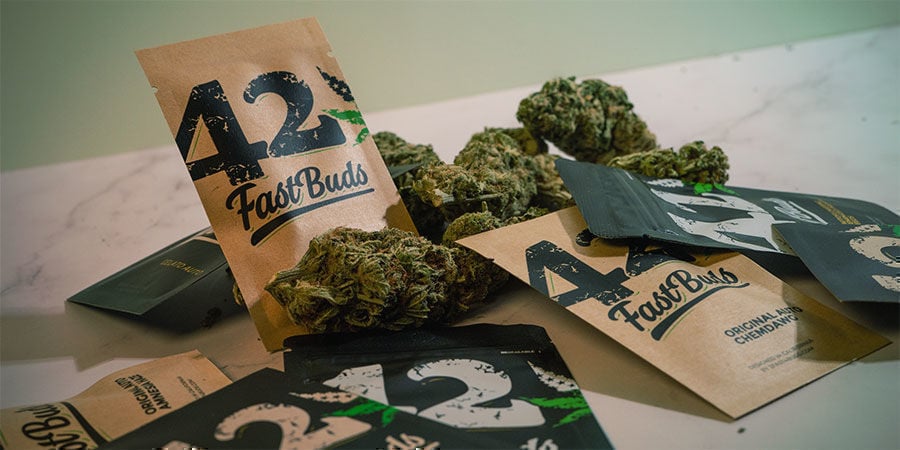 It's hard to find a reason not to buy FastBuds autoflower seeds. As a breeder, they consistently produce world-class varieties that achieve a great balance across all criteria. Their dedicated focus on autoflowering cannabis has made them almost unbeatable in this field.
Why buy autoflowering cannabis seeds from FastBuds?
Autoflowering cannabis seeds are, generally speaking, easier to grow. Compared to photoperiod seeds, they exhibit higher resilience, more compact plants, and a shorter veg period.
While some growers want the added challenge or yield of photoperiod seeds, for most, autoflowering seeds are so much easier that they are simply the best option. What's more, their added resilience makes them more likely to provide better yields in the hands of a novice. Given this, if you're going to go with an autoflowering seed, you may as well go with FastBuds!
FatsBuds: Questions & Answers
🦸 Who are FastBuds?

🚀 Why buy autoflowering cannabis seeds from FastBuds?

📦 How are FastBuds seeds packaged?

💲 Where can I buy FastBuds cannabis seeds?
---