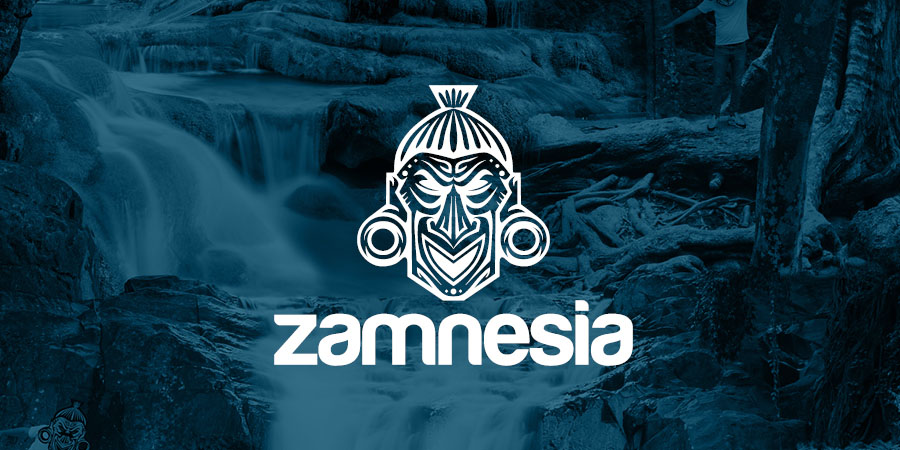 To ensure a safe online environment and data protection, we strictly adhere to legal requirements. This privacy and cookie policy (henceforth also: "privacy statement" or "privacy and cookie statement") provides insight into how we collect data, our security measures, retention periods, and how we handle contact information
Article 1 — Collected Personal Information
1.1 Account
You can only make purchases if you have a personal account. If you create an account or make a purchase in our webshop, we collect the following personal information as part of the buying and selling process (execution of agreement):
First and last name
Residential and billing address
Phone number
Your gender
IP address
Email address
Date of birth
We collect and store account-related information for the following purposes:
To fulfil our obligations under the agreements between you and us, and to provide you with the requested information, products, and services (execution of agreement);
To set up and manage your account, and to contact you about your account and orders (execution of agreement);
To conduct customer and market research to optimise the shopping experience (legitimate interest). Our store holds thousands of products. We are happy to help you find what you are looking for. In addition, based on the data, we can improve our webshop and investigate potentially relevant additions to our range. The results cannot be traced back to individual customers in any way, and this research is only carried out with your explicit permission;
To confirm the age and identity of our customers (a), to adequately address customers (b), to investigate, prevent, and deter unauthorised access and fraud (c), to make parts of our website/products inaccessible for specific countries (d), and to protect our online environment (e) (all legitimate interest).
The above account-related information remains relevant as long as the customer owns an account. Therefore, this information remains documented as long as the account exists. However, we never keep the personal data of inactive customers/accounts longer than ten years. The related data will also be deleted soon after you delete your account. Requests for assessing or correcting stored personal information or deleting an account can be sent to [email protected]. You can also contact us for other requests regarding your data under the General Data Protection Regulation (GDPR) and/or object to the processing of your data, which is possible when the processing of your data is based on our legitimate interest.
1.2 Newsletters
We can send you newsletters about our webshop, new products, and other updates with your explicit permission. We only send them with your consent. In the context of the newsletter, the following information is collected:
First and last name
Email address
Country of origin
We will use the collected data to:
Personalise our emails, i.e. your first/last name.
Exclude parts of our website/products in country-specific communications.
We will only keep personal information when strictly necessary. The consent for newsletters remains in effect as long as you are registered. We will also save the associated personal data linked to the registration. Periodically (monthly), we perform a relevance check. If registered persons do not respond to our request, we will delete them (and their personal information). You can also withdraw your consent at any time through the opt-out link in the newsletter, the contact information in article 2, or your individual preferences (account settings).
1.3 Customer Service
Our customer service representatives have access to account-related information (execution of agreement) to provide appropriate support. This allows us to improve our customer service and be more user-friendly. The data you provide through our contact form is processed by our CRM provider. Our customer service only uses your information to respond to your message(s). We store any correspondence with our customer service as long as you are an active customer. This way, we can help you more quickly and accurately next time. Phone calls are not used for training purposes and are therefore not recorded or stored. We store private messages through social media (Facebook, Instagram, or Twitter) for a maximum of 6 months.
Article 2 — Consent
We will collect the personal information you provide to complete a transaction, verify your credit card, place an order, arrange a delivery, or return a purchase solely to execute the purchase agreement. If we ask for your personal information for a secondary reason, such as for marketing purposes, we ask for your explicit consent or give you the option to say no (when processing is based on legitimate interest).
2.1 Withdrawing Consent And Rights Of All Involved
Have you changed your mind after giving permission? You can withdraw your consent for contacting, further collecting, using, or disclosing your information at any time. Please get in touch with us at [email protected].
All data subjects (e.g. customers) whose personal data is processed have the right to access, object, limit the processing of personal data, change or delete, erasure, and data portability (right to transfer data). Please get in touch with us at [email protected] for such requests. Are you not satisfied with how Zamnesia handles your privacy? You can contact the privacy authority (See website Dutch Data Protection Authority).
Article 3 — Disclosure
We may disclose your personal information if we are required to do so by law or if you violate our Terms and Conditions.
Article 4 — Cookies
Cookies are small pieces of information that inform your computer about previous visits to our website. These are stored on your hard drive, not on our website. Your computer shows us the cookies when you use our website so our site knows if you have visited before. Cookies allow our website to function faster and remember things from previous visits (such as your username) to improve your current visit. Zamnesia uses two types of cookies: functional and analytical cookies.
4.1 Functional Cookies
We use functional cookies to improve your online experience. They keep track of what you place in the shopping cart, among other things. The use of these cookies does not require prior consent.
Online Infrastructure And Website Security
Goal
Intended to secure our website. Required to reach the original server.
Properties:

Cookie is automatically deleted after a maximum of one year.

Names:

Cf_clearance

Share:

We do not share data with third parties.
Cookie Policy
Goal
Checks if the cookie settings have been previously accepted.
Properties:

Cookie; automatically deleted after a maximum of one year.

Names:

cookiePolicyAccepted

Share:

We do not share data with third parties.
Php
Goal
Allows our website to store serialised status information used to establish a user session and pass status data through a temporary cookie. The PHPSESSID cookie does not have a timed expiration and disappears when the session or visit ends.
Properties:

Cookie originating from PHP; disappears when the session or visit ends.

Names:

PHPSESSID

Share:

We do not share data with third parties.
A/b Testing Tool
Goal
Personalisation and A/B testing tool.
Properties:

Cookies are automatically deleted after a maximum of one year.

Names:

ins-c; ins-storage-version; insdrPushCookieStatus; native-permission-impression; _BEAMER_BOOSTED_ANNOUNCEMENT_DATE; _BEAMER_DATE; _BEAMER_FIRST_VISIT; _BEAMER_LAST_POST_SHOWN; _BEAMER_LAST_UPDATE; _BEAMER_USER_ID.

Share:

We do not share data with third parties.
On-Site Messaging
Goal
Keeps track of which (on-site) messages a customer has seen before to avoid seeing the same thing a second time.
Properties:

Cookies are automatically deleted after a maximum of two years.

Names:

_props; _session; _visits

Share:

We do not share data with third parties.
On-Site Search
Goal
Optimizing on-site search results.
Properties:

Cookies are automatically deleted after a maximum of one year.

Names:

_data

Share:

We do not share data with third parties.
Share (Function)
Goal
Allows our website users to share content through their social media accounts.
Properties:

Cookies are automatically deleted after a maximum of one year.

Names:

_atssc;_atuvc

Share:

We do not share data with third parties.
4.2 Analytical Cookies
We use analytical cookies for market research and analysis. The collected data is anonymised and thus meaningless to others. Zamnesia uses the following analytical cookies.
Web Analytics Service
Goal
To measure how you utilise our website. This knowledge will help us to optimise our website.
Properties:

Cookies are automatically deleted after a maximum of two years.

Names:

_ga; _ga_8S5967NCDW; _gat_UA-330934124-1; _gid

Share:

We do not share data with third parties.
4.3 Delete Or Disable Cookies
You can also disable or delete cookies, but keep in mind that the website may not function optimally. Disabling or deleting cookies depends on the browser. We recommend looking online for advice on your specific browser to manage your cookie settings.
Article 5 — Third-Party Services
We require third-party services for transactions and the provision of our services. In general, these third parties collect, use, and disclose your information only to the extent necessary to provide their services to us.
Certain third-party service providers, such as payment providers and other payment processors, have their own privacy policies regarding the information we must provide to them for the transactions related to your purchase.
Regarding these providers, we recommend that you read their privacy policies to gain more insight into how they handle your personal information. Some providers are located or have facilities in a jurisdiction that differs from yours or ours. If you choose to proceed with a transaction involving the services of a third party, your information may be subject to the laws of the concerning jurisdiction(s) of that service provider or its facilities.
Once you leave our website or are redirected to a third party's site or application, you are no longer subject to this privacy policy or our Terms and Conditions.
Web Analytics Service (Anonymised Data)
We have integrated part of a web analysis service (with the anonymisation function). We can define web analytics as the collecting and analysing of data regarding visitor behaviour on websites. Among other things, a web analysis service collects data about which website the visitor comes from (the so-called referrer), the visited sub-pages, and the frequency and duration of a sub-page visit. The primary use of web analysis is to optimise a site and construct a cost-benefit analysis of internet advertising.
Courier Service
We use a courier service to complete deliveries, as this facilitates the transport between our company and the customer's address. To make this logistically possible, we need access to certain information. Examples include the customer's name and address.
Mailing Service
Zamnesia uses an external mail service provider to send the newsletter. The provider has limited access to account information related to opt-in permission (e.g. email address). This external email provider has concluded a processing agreement to guarantee your privacy. This agreement states the measures they take to ensure the highest degree of data protection, the type of personal data to which the agreement relates, and the duration, purpose, and nature of the data processing.
Marketing Service
Zamnesia receives support from a company that specialises in marketing and communication activities. Access to personal information is minimal, and the info is mainly anonymous. All external marketing support services are subject to a processing agreement when necessary.
Payment Services
Zamnesia uses third-party payment services to complete transactions (e.g. credit card payments).
Article 6 — Security
We take the necessary precautions to protect your personal information and follow best practices for the industry. With this, we ensure that the data is not mistakenly lost or misused, viewed, revealed, changed, or destroyed.
When you provide us with your credit card information, it is encrypted using secure sockets layer technology (SSL). The data is stored with AES-256 encryption. While no internet transmission or electronic storage is 100% secure, we comply with all PCI DSS requirements and implement additional generally accepted industry standards. A hash function protects account-related information. Data is converted into a generated hash to protect sensitive information; it is not even visible to us. In addition, our databases are extremely well-guarded against unauthorised individuals. Access to the databases is, for example, solely possible and allowed with authorised IP addresses (e.g. with the IP address of Zamnesia headquarters). Other attempts or addresses will be refused at all times. When you make a purchase, our payment processors guarantee your credit card information security. We do not collect credit card information or store any information about your credit card in our system. Any data is anonymised as much as possible, so it cannot be linked directly to a specific customer. However, we can use the information for market research and analysis. Furthermore, we screen relevant third parties (e.g. the mailing service) before our partnership. They also comply with the GDPR and are bound by a processing agreement. Zamnesia's employees have specific rights to access only the information they need to perform a task.
Digital security criteria are subject to change and must meet high standards to ensure the safety of online customers. That is exactly why we have appointed a security manager. Regular monitoring and modification of security measures (if necessary) are part of that procedure.
Article 7 — Changes To This Privacy Policy
We reserve the right to change this privacy policy at any time, so please review it regularly. Modifications and clarifications will be effective immediately upon publishing to the website. We will inform you here if we make changes. This way, you always know what information we collect, how we use it, and under what circumstances (if applicable) we share and/or reveal that information.
Article 8 — Contact Details
You can contact us in the following ways: