Top 5 Vaporizers For Cannabis Concentrates
3 min
Not all vaporizers are created equal. Your choice of vaporizer can be determined by a number of criteria, but one thing to keep in mind when shopping for vapes is its capability to not only handle dried herb but take on cannabis concentrates as well. Check out this list of vaporizers that will get the job done.
There is a massive selection of vaporizers in the world, many of which are solely designed for weed. But what about the other forms of cannabis? If you want to say goodbye to "mediocre" vapes and try something new, here are 5 innovative vaporizers you can use with concentrates, resins, and/or e-liquids.
When comparing vaping and smoking cannabis, vaping is sure to come out on top in many, if not all arguments. Some of the most popular products tend to be nearly weightless and have a thin, sleek body featuring a powerful performance and discreet vapor production. If you wish to vape THC rather than smoke it, you must determine the right type of vaporizer to best fit your lifestyle and needs.
FIVE VAPORIZERS YOU CAN USE WITH OTHER FORMS OF CANNABIS
There's no question that consumers are now spoiled for choice when it comes to vaping concentrates, but the following 5 vaporizers represent the peak of style, innovation, and function.
1. Dr. Dabber - Aurora: The Next-Gen Vaporizer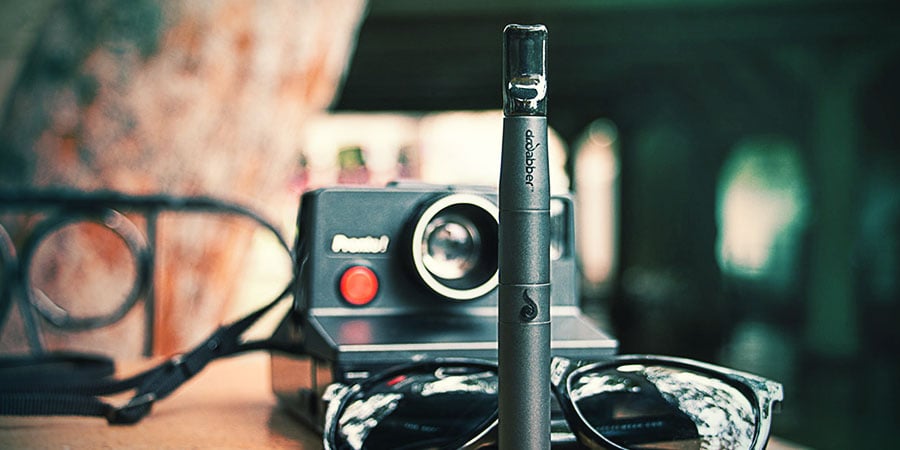 If you want something user-friendly, the Dr. Dabber Aurora vaporizer pen reigns supreme with components sure to outshine the rest. With a contoured mouthpiece, this impressive vape supplies efficient airflow, providing a stronger taste from the flavour notes of your waxes and solid concentrates.
Aurora is both effective and sleek, featuring a voltage battery, three different atomizers, and magnetic technology, which removes the threat of pasty threads and disconnection of your piece. Users will be happy to know that Aurora has three distinct temperature settings, allowing you to use the Dual Quartz Rod atomizer for oils of higher viscosities, the Dual Ceramic Rod for waxier oils, and the Ceramic Halo Heater for waxes/oils with lower viscosities. With stellar portability and the appearance of a writing pen, you can place this vape in your pocket and go.
2. Dynavap Vapcap M: Sleek And Stealthy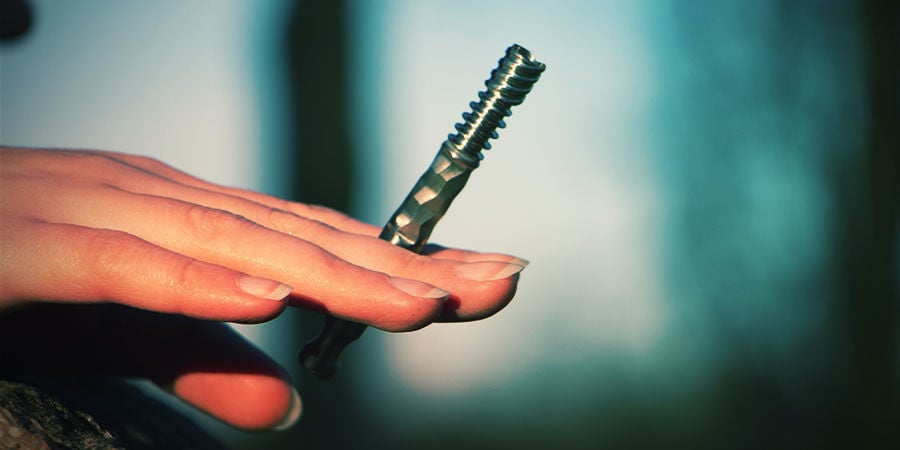 With a new model released every year since its inception, there's little wonder why the DynaVap VapCap M is so popular. This portable vape offers efficiency, ease of use, and full-on flavour. While most vaporizers require you to charge and keep an eye on the battery, the "M" is a battery-free device, meaning you can use it straight out of the box.
It's merely a case of removing the metal cap, loading it with your chosen herb or concentrate, and then replacing the cap. Once closed, use a lighter to heat the side of the cap while turning the device. As soon as you hear a "click" sound, that means it's ready to go. Convenient and discreet, the DynaVap VapCap M is a vaporizer that'll fit right in your pocket for a nice vape on the go.
3. Tsunami High Wave: Perfect Vaporizer For Waxy Concentrates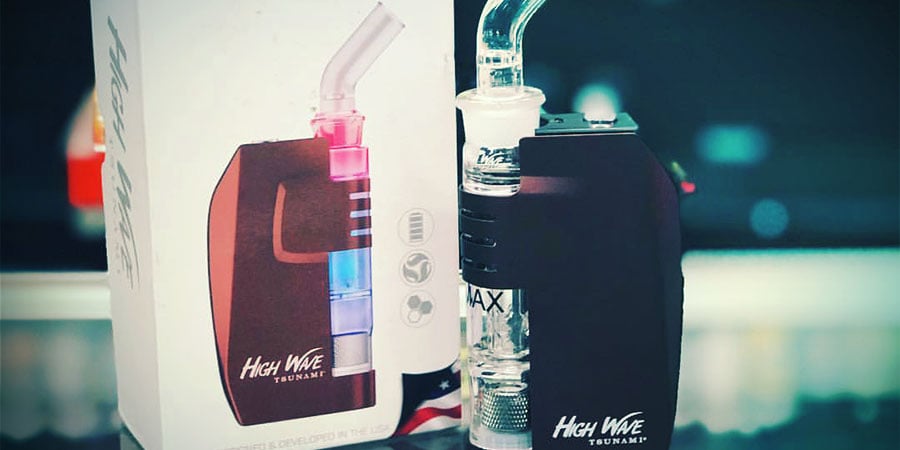 Wax has become an increasingly popular method of ingesting cannabinoids. You can expect a strong, potent effect from this resinous concentrate. Vaping has also increased in popularity, with many health benefits being touted. Avoiding the risks of smoking while getting a more potent high is now possible with Tsunami's High Wave Premium wax vape.
Charging with its own USB cable, the durable battery lasts 2–3 days while you enjoy some intense vaping. You can also dab with the special dabber's tool provided. Keep it clean, and you should get a lot of use out of the built-in bubbler. This revolutionary vape is easy to operate and satisfying every time.
4. Puffco - Peak Pro: Modern and Magnificent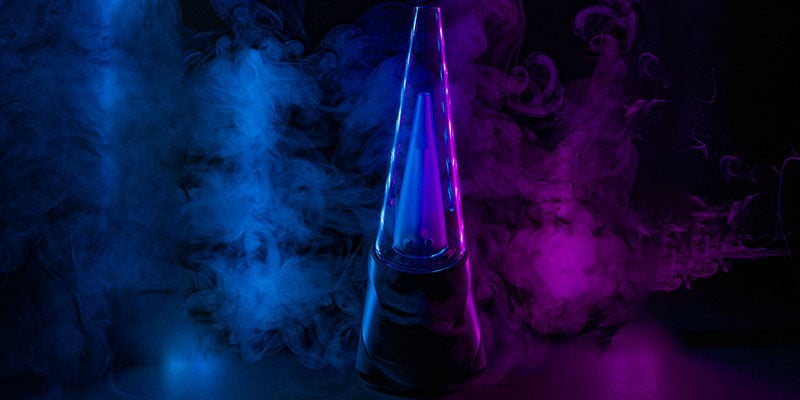 The Peak Pro by Puffco is the perfect companion for concentrate enthusiasts seeking superb quality and unparalleled customisation from a vaporizer. The first thing you'll notice about the Peak Pro is the contemporary and abstract design. However, aside from looking great in any room, it also serves a purpose.
The Peak Pro has a contoured body that's easy to hold and a glass conical chamber that tapers to a streamlined mouthpiece, providing a smooth and cool hit every time. The accompanying app allows you to dial in your optimal temperature, and you can configure the LED lights on the device to reflect your own personal tastes and preferences.
5. PAX 3: Multipurpose Vape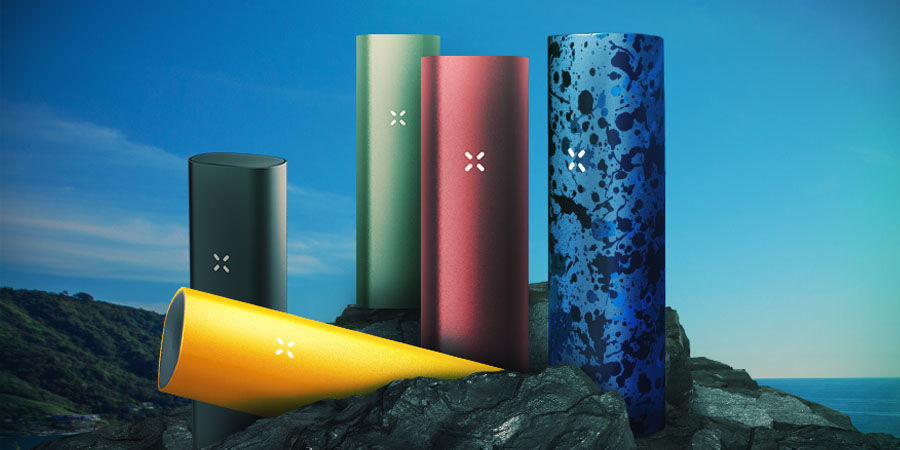 Following the success of the Pax 2, the Pax 3 vaporizer highlights new improvements and is sold at a better value. It now features a Bluetooth connection using your smartphone, which provides LED lighting and vibration as feedback from your vaporizer when it needs attention.
The glossy, elegant design is not the only thing you'll love about this vape. With Pax 3's heating oven technology, it can be loaded with small amounts of herb or concentrate and will still produce a rich and tasty flavour. You will know when it is ready to use as Pax 3 will vibrate within 15 seconds once the right temperature is achieved.
FINAL THOUGHTS
Regarding vaporizers, many times what it really comes down to is the functionality and durability of the product. There are many vapes out there, but it's best to invest in something that is sure to give you bang for your buck. We are comfortable recommending these vaporizers and trust not a single one will disappoint.