3 Best Conduction And Convection Vaporizers
4 min
Both conduction and convection vaporizers have their pros and cons. Whichever you prefer, here's a brief look at some of the best portable convection and conduction vaporizers currently on the market.
Conduction vaporizers work by heating your herbs, e-liquids, or dabs via direct contact. Convection vapes, on the other hand, use a stream of hot air to heat whatever you're vaping, offering a more even distribution of heat.
While both have their pros and cons, whether you choose conduction or convection mainly comes down to personal preference. In this article, we'll shed some light on three of our favourite portable convection and conduction vaporizers.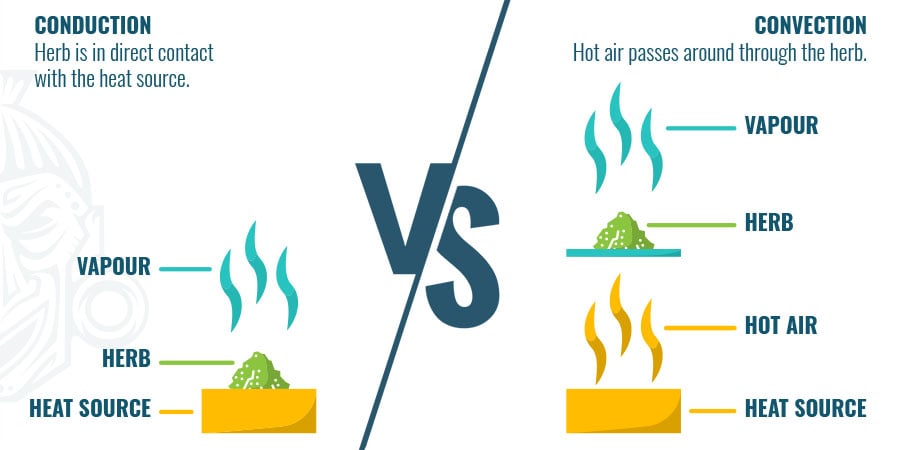 OUR TOP 3 CONDUCTION VAPORIZERS
Conduction vaporizers directly heat your cannabis, allowing for rapid heating and fast vapour production! Ideal for those who want it quick. Our top three conduction vaporizers offer a range of price points and functionality, ensuring you are getting to suit your preference.
DAVINCI IQ 2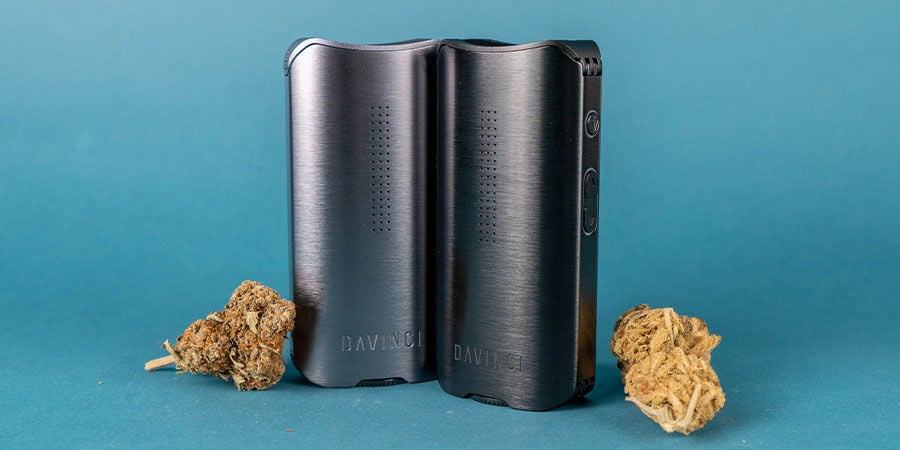 As the latest iteration of the IQ, DaVinci has outdone themselves with this super sleek, super portable vaporizer. Able to handle both dry herb and concentrates, this one is for the true connoisseur. With patented SmartPath technology, the IQ2 boasts a 100% zirconia airpath that not only provides a smooth and flavourful pull, but is also 50% cooler than other models.
With precise and easy-to-use temperature controls, it's effortless to dial in a setting of your choice. Thanks to the LED screen, you'll be kept in the know throughout. The device is quick to heat, taking less than a minute, so you'll be enjoying a great vape before you know it. The IQ2 is available in a wide range of colours, so it's easy to find a device to suit your style. With a brushed aluminium casing, this is a robust vaporizer ready for a life of on-the-move hits.
PAX 3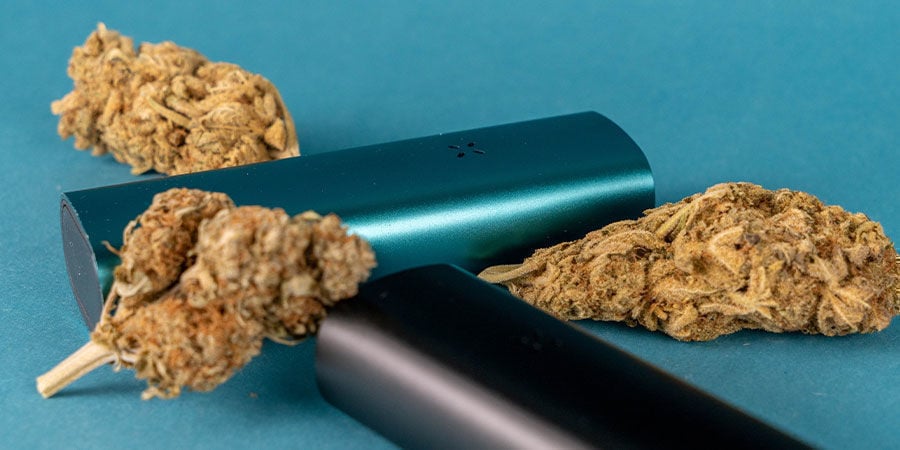 As a mainstay in the world of portable vaporizers, originally released back in 2012, the PAX has made a name for itself as a superb, reliable way to enjoy dry herb and concentrates on the move. The PAX 3 continues this trend by providing effortless, user-friendly controls. "Low-profile" and "sleek" are just two words to describe the PAX 3; this compact device is easy to slip into your pocket or bag until you need it.
With a one-button control system, it's easy to cycle through the heat modes, thanks in part to the RGB LED lights on the front of the vaporizer. Once you've selected your optimal temperature, the PAX takes just 15 seconds to heat up. That's not all; there's even a "party mode" and light-based games you can play with the PAX 3. Sturdy and ready to take anywhere you go, the PAX 3 is a masterclass in what portable vaporizers should be. With great looks and even better functionality, if you've not tried this one for yourself, you're sorely missing out.
ARIZER SOLO 2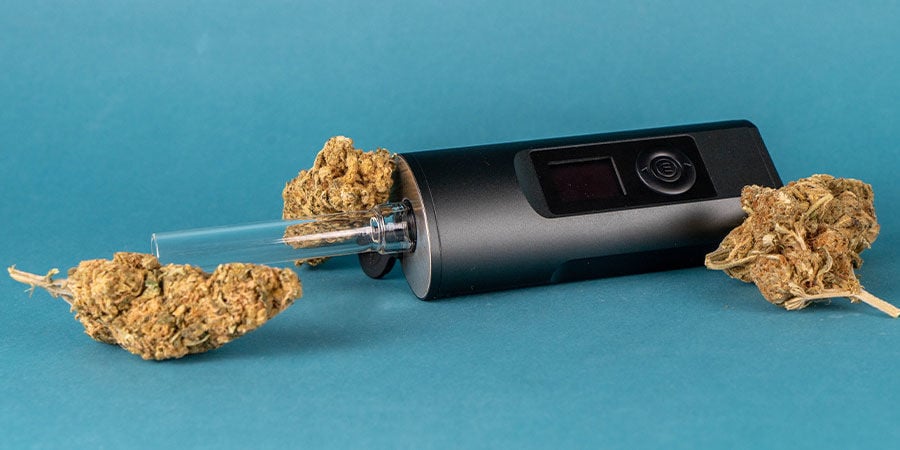 The Solo 2 is Arizer's latest reinvention of its original Solo vaporizer. Featuring a new, pure glass vapour path, the Solo 2 boasts optimal flavour. Plus, it also comes complete with a suite of features for a highly personalised vaping experience.
One thing that sets the Solo 2 apart from some of the other conduction vapes we've mentioned on this list is its temperature settings. It offers a complete temperature range of 50–220°C that can be adjusted in either 1 or 10-degree increments, which is really rare in portable vapes at this price point.
The Arizer Solo 2 also sets itself apart with other features, such as a brand-new LED display, audio alerts to let you know when you're at the right temperature, and both Celcius and Fahrenheit temperature settings. If you're looking for a sophisticated portable vape without breaking the bank, the Arizer Solo 2 is hard to beat.
OUR TOP 3 CONVECTION VAPORIZERS
Convection vaporizers heat the air around your cannabis, without heating it directly. This dramatically reduces the risk of combustion and offers far more precise temperature control as your weed releases its vapour. Below are three of our favourites, offering the latest tech in a range of styles and functionality to suit your needs.
PLENTY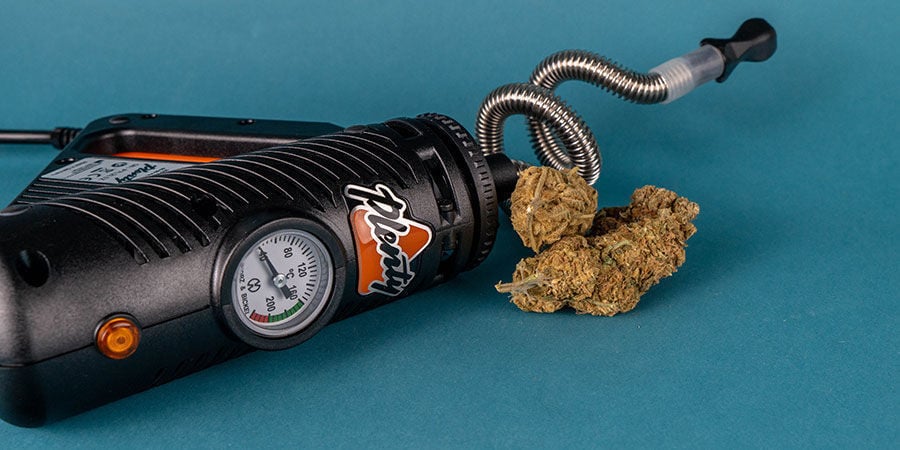 The Plenty vaporizer by Storz & Bickel delivers everything it promises: plenty of thick, smooth, and flavourful vapour in a simple handheld device. And while it's a bit pricier than some of the models we've covered so far, the Plenty is definitely worth every penny.
One of the first things you'll notice about the Plenty is its unique design. Built to be durable, this heavy-duty vape looks a bit like something out of your dad's toolshed. Nonetheless, the Plenty weighs only 680 grams, making it super portable.
The Plenty uses a double-helix heat exchanger and a direct application heating system. Its temperature reaches between 130–202°C, and the stainless steel cooling coil delivers smooth, cool, and tasty hits every time. Out of all the vapes in this article, this is easily one of the most sophisticated.
G Pen Elite II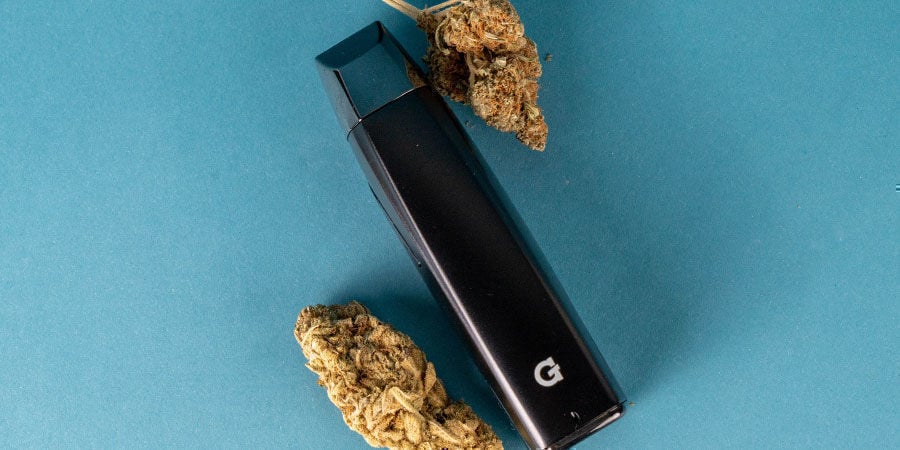 The G Pen Elite II builds upon everything that made the original so desirable. A true hybrid, it features a 360° ceramic heating element as part of its dual convection/conduction system. Able to be dialled in to temperatures between 93–221°C, it's easy to get the best flavour and effects out of your herbs.
The Elite II's sleek, low-profile design makes it a great vape to take on the move. It even features Wi-Fi connectivity to keep track of usage and get the latest firmware updates directly from G Pen. Coupled with a long-lasting, rechargeable 2100mAh lithium-ion battery, it's easy to make the most of this hybrid device.
Reaching temperature extremely fast, you can enjoy unadulterated and uninterrupted vaping bliss for an hour without stopping. With slow pulls from the ergonomic mouthpiece, get ready for some of the tastiest hits imaginable.
Firefly 2+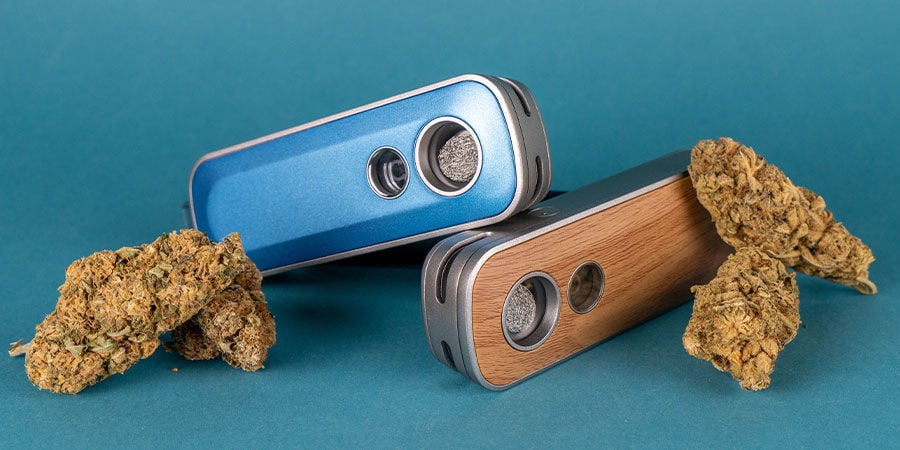 Combining futuristic aesthetics with truly effortless functionality, the Firefly 2+ is a joy to use whether you're new to the vaporizing game or looking to replace an old device. Able to handle both dry herb and concentrates, the Firefly 2+ has plenty of heat settings to help you get the best out of your chosen substance. It can easily be set to anywhere between 93–260°C, allowing users to taste every terpene. What's more, the Firefly 2+ can also be used alongside its app to set temperature and other settings from your smartphone.
Easy to load, simply place your herb or extract into the borosilicate glass bowl, and you're ready for a flavourful hit. This pocket-sized companion is perfect for a vape on the move, though it's just as valuable sitting on your coffee table, waiting for you to take an efficient and potent pull.
FIND THE BEST VAPORIZERS AT THE BEST PRICES
Portable vaporizers offer a new, exciting way to enjoy cannabis. Whether you prefer convection or conduction heating elements, any of the above models will offer you a great vaping experience for a great value.
To see our full collection of vapes, visit the Zamnesia Vaporshop and place your order today!