Vape herbs can be an interesting alternative or addition to what you are normally vaping. Vape herbs can be the perfect alternative for tobacco and can have many benefits. If you're curious to learn more about herbs for vaping, along with their various purposes and benefits, here is some helpful information.
WHAT ARE VAPE HERBS?
There is a whole range of vapable herbs that can provide us with a host of beneficial properties. Technically, vaping herbs is a form of aromatherapy. Many herbs used for this purpose have a long history in numerous cultures. The big advantage of vaping herbs is that you won't breathe in the toxic byproducts linked to smoking.
BENEFITS OF VAPE HERBS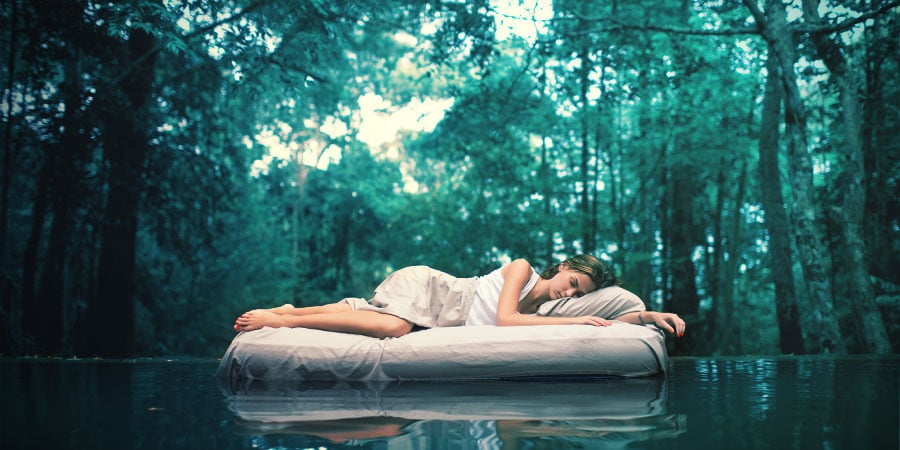 There are many herbs that you can vape for different purposes, where each herb provides its own distinct benefits. Along with effects than can be relaxing, uplifting, or even slightly psychoactive, some herbs are multipurpose in their action. For instance, an herb may be used to boost energy, but may also be used as a powerful aphrodisiac. As is the case with cannabis, vape herbs work because of the varied substances they contain—their unique combination of terpenes, flavonoids, and other phytochemicals. When you vape herbs, these compounds become active and readily available, so they can provide an effect on your body and mind.
The relaxing effects of herbs such as passionflower, hops, chamomile, and lavender have helped people with various health issues throughout history. They were widely used as natural sleeping aids, or for when people needed some relaxing time-out from their strenuous daily routines. What's more, these herbs work just as well today as they did back then.
One of the most popular uses for herbs all throughout history is as a natural energy booster. This should not come as too much of a surprise; before the advent of modern technology, days were mostly dedicated to hard work with very little rest in between. Natural energy boosters such as kola nut, maca, and yerba mate provided people with a welcome boost to help them in their demanding daily lives. Hunters and gatherers enjoyed these herbs for the endurance it gave them on their long journeys away from home.
Today, you can also enjoy the energy-boosting effect of these herbs. They can help you get a refreshing start in the morning, and over that dreaded slump in the afternoon.
View Energy Boosting Vape Herbs
The joys of a fulfilling love life are another domain for vapable herbs. Millennia ago, the blue lotus was a popular aphrodisiac among the Ancient Egyptians who used the plant to raise libido and sexual desire. Herbs such as kola nut, damiana, and maca root often combine several beneficial effects that make them excellent "pleasure boosters". They provide energy and stamina, and stimulate the senses with a mild euphoric effect: the perfect combination for long, passionate nights!
PRACTICAL TIPS FOR VAPING HERBS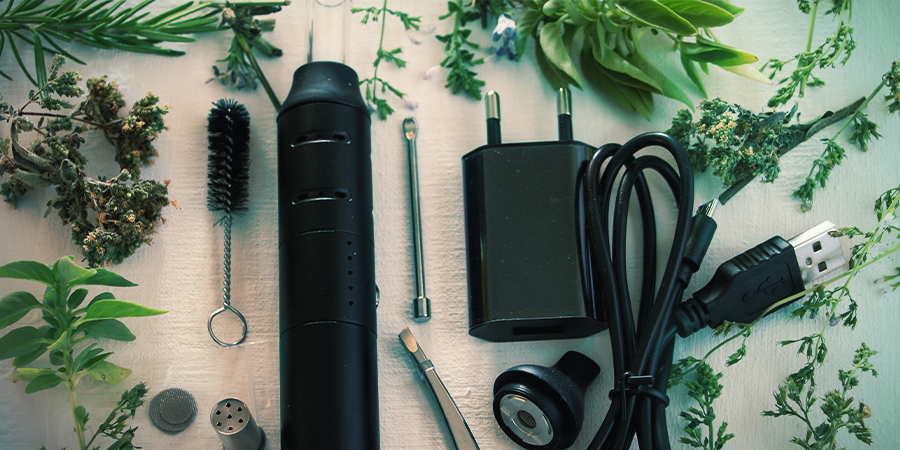 To make use of the full potential of your vape herbs, there are some things you should consider. First of all, you should be sure of the quality of the herb you want to use. If you feel certain that you are using a quality product that's free from pesticides and other harmful stuff, then it is time to explore the world of vape herbs.
Make sure you inform yourself about the exact temperatures the herbs should be vaped at because they all have different ranges that unleash their full effect. This way, you also avoid combusting your precious herbs.
Your herbs should be dry, but not too dry. If they crumble to dust in your hands, they are too dry. For the best vaping experience, they always should contain a little moisture. On the other hand, they shouldn't feel wet or moist to the touch.
If you don't already possess one, buy a grinder. You have to make sure your herbs are ground well before you pack them into the chamber of your vaporizer. This ensures that the heat is transferred efficiently through the plant material.
Of course, you should get a quality vaporizer with good vapor production and degree-accurate temperature settings. Also, clean and maintain your device for best results. Always inhale slowly to avoid blockages in the mouthpiece and cooling of the chamber.
---