A.C.E. Seeds prides themselves on producing the highest quality cannabis genetics. They take the study of the plant's genetic, medicinal, and cultural history very seriously. Biodiversity is not just important for ecological reasons; appreciating the diversity of cannabis has allowed A.C.E. Seeds to identify new and exciting combinations for growers of all experience levels. Their breeding of different landraces has produced some unique, knockout strains. Furthermore, the team at A.C.E. regularly publishes cannabinoid and terpene analyses of the seeds in their catalogue to ensure consistency and transparency. Time for you to explore the seeds on offer from breeders who care about excellence.
Packaging Ace Seeds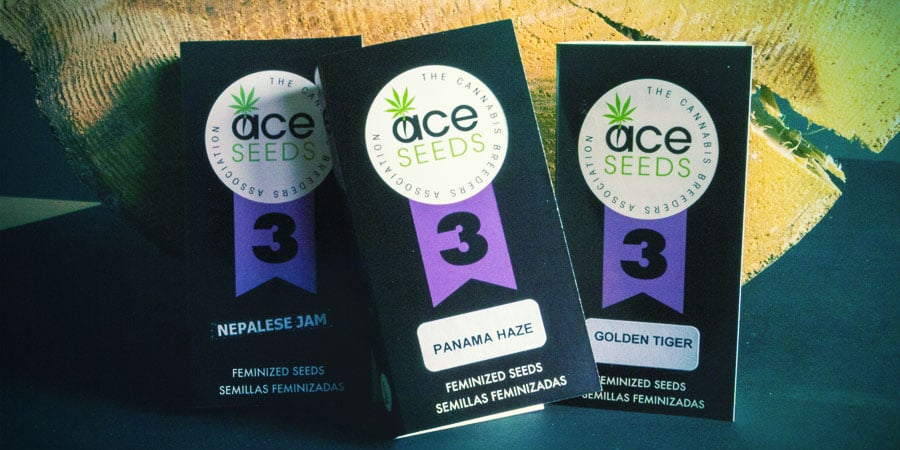 Seeds from the A.C.E. bank are cared for throughout every step of the process. It is vital that seeds are not damaged in transit. They must also be kept at a consistent temperature of 4ºC in order to be viable. A.C.E. Seeds is conscious of their environmental impact and the safety of the seeds. Their technological solution is a cardboard casing that keeps seeds from physical harm and moderates their temperature.
A.C.E. Seeds blister packs are offered in quantities of 3 seeds.
Ace Seeds Awards
A.C.E. Seeds also has a track record in competitive growing. Cultivation competitions are starting to emerge worldwide, and A.C.E. has been making their quality known via the numerous awards they have collected over the years. Some examples of award-winning genetics include:
Orient Express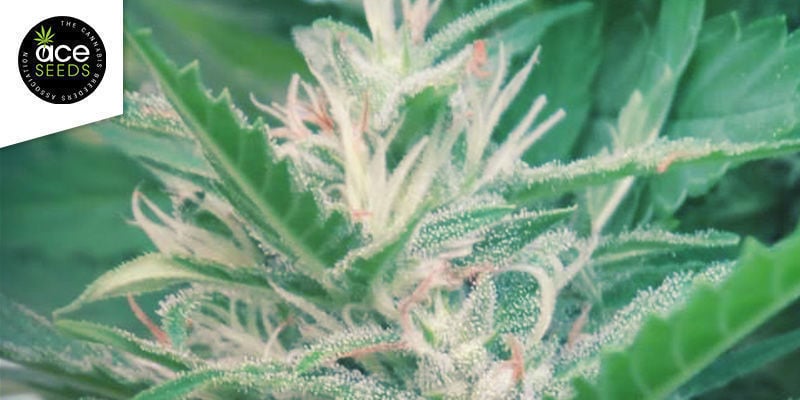 Awards:
2nd place Best Sativa, Arizona Medical Cannabis Industry Awards, 2013
Vietnam Black is a very powerful sativa strain; combine it with the indica China Yunnan, and you have a really impressive hybrid called Orient Express. Combining these two classics of the Far East results in a balanced high, with genetics skewing towards sativa. Within eight to ten weeks, it will bloom with the overpowering smell of a rainforest. The subtle floral details in its rich aroma accompany an energising, euphoric high that banishes fatigue. Clear the head with a sensuous taste of the humid rainforests of Southeast Asia. Bring the experience home with a resilient strain that's been known to grow even in cold regions of Europe.
---
Violeta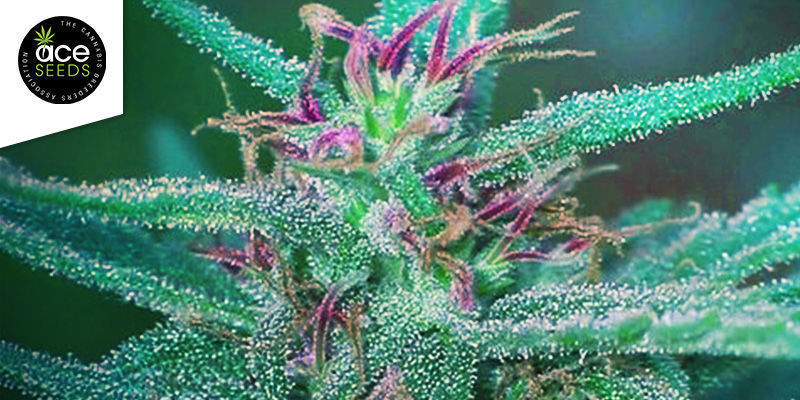 Awards:
1st prize Outdoor Category, Balearic Cup, 2016
This strain was named for its unbelievable purple colour. This is the result of crossbreeding two very purple strains for this spectacular hybrid; the African sativa Malawi gives a sizzling cerebral high, while the Pakistani Chitral Kush is one of the world's most powerful and sweetly aromatic indicas. Their effects have combined in Violeta, a 60% indica-dominant strain with a smooth, balanced high. Flavour notes excite with a balsamic aroma tinged with sweet berries and fruit. This pleasing smoke is easy to achieve with such a stable plant. Adaptable to indoor and outdoor growing, this plant will flower over just two months.
---