Picking The Perfect Vaporizer For You
7 min
Not only is vaping inexpensive, but it also can be done by anyone. If you're not sure where to start when it comes to shopping for a vaporizer, we are here to help you. With our convenient guide to picking the best vaporizer, you will have no trouble shopping for one of your very own.
THE BENEFITS OF VAPORIZING
Vaporizing is a common form of consuming cannabis. However, it's much safer than smoking your typical spliff or joint. Not only does vaporizing help you avoid unnecessary toxins, but it also allows you to get all of the psychoactive ingredients that are available in a particular strain. Not to mention, vaporizing doesn't leave behind a strong odor like other methods. Likewise, the flavor is richer, and the experience isn't as harsh.
Aside from the health benefits of vaporizing, this method is a big money saver. And you even get the most of every dollar spent. Being that you inhale pure vapor when vaporizing, you won't need as much weed to get you high. Not to mention, all you need to vape is the vaporizer itself and some bud. Unlike other methods, which may require more tools.
HOW IT WORKS
In short, vaporizing is the process of inhaling vapor through a vaporizer. And if you don't know what a vaporizer is, it's a device that generates a particular substance in vapor form. In fact, there are two types available. First, is the conduction vaporizer. The conduction vaporizer applies direct heat onto the cannabis, typically using a metal plate. Second, there's the convection vaporizer. The convection vaporizer heats up the air that eventually passes through the cannabis without it getting in contact with the heating element.
Ultimately, convection vaporizers are more efficient. Equally important, they hit better and are less likely to burn the marijuana. Thus, they create a purer vapor. On the other hand, convection vapes will put a hurting on your wallet. Being that convection vaporizers are more expensive, they can be less appealing versus conduction vaporizors.
And last but not least, we have the hybrid vaporizers: next-gen vapes that combine both heating methods to help you get the most out of your stash. Hybrids have a short heat-up time thanks to conduction, and heat your bud or concentrate all the way through without burning your weed, courtesy of convection. Quick and tasteful hits, that is what you may expect from a high-quality hybrid vaporizer.
CHOOSING THE PERFECT VAPORIZER FOR YOU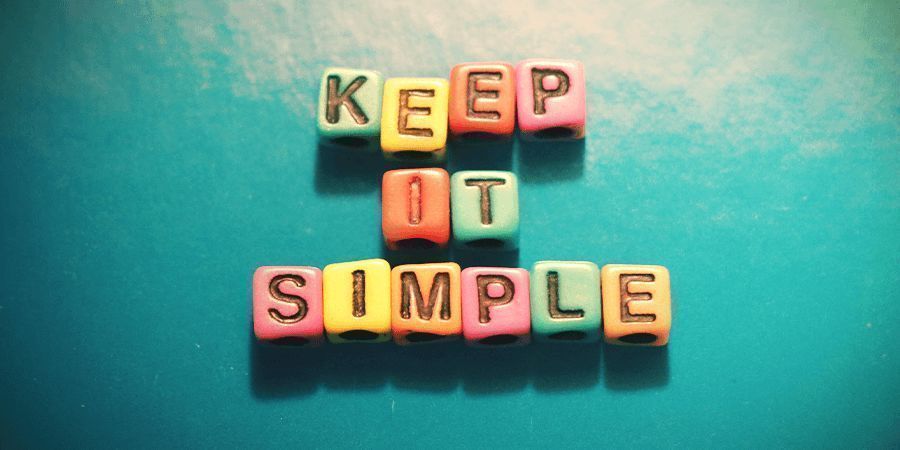 Picking the perfect vaporizer, the one that will fulfil all your needs, is no small feat. The market for vaporizers has grown far beyond what most consumers can comprehend, but that doesn't mean all is lost. The best strategy is to narrow down the capabilities of the vaporizers on offer, thus giving yourself several, easier-to-decide-upon categories. If a product suits your needs in each of these categories, you have found the perfect vaporizer!
Desktop or portable vaporizer
The obvious place to start is to decide whether you want to use your vaporizer on-the-go, or enjoy the vaping experience from the comfort of your own home. You could take a desktop vaporizer to work, but your prized possession might not impress the boss. Pick a preference, and you will significantly reduce the number of products on offer and get one step closer to picking the perfect unit.
Vaping dry herbs, concentrates, resins, or e-liquids
The next step is to identify what it is you want to vape. Will it be just dried herb, or would you like to dabble in e-liquids, concentrates, or resins? Maybe you're not sure, and would rather choose a vaporizer with the option of doing all four. Each type offers various pros and cons, and will ultimately come down to personal preference. If you are unsure, the safest bet is to pick a vaporizer with multiple capabilities.
Depending on the product you have chosen to vape, different temperature settings will be required. While most will automatically reach the necessary vaping temperature, some dried herbs and oils need to be set to specific temperatures to become activated. Based on your choices in the previous two segments, pick a vaporizer that can fulfil temperature requirements of the substance you will be vaping.
Without further ado, it's time to find the perfect vape for you. And lucky for you, we have put together a list of options.
UPSCALE, HIGH-TECH, AND PORTABLE VAPORIZERS
If you're looking for a classy, more high-end vaporizer, these should satisfy your needs.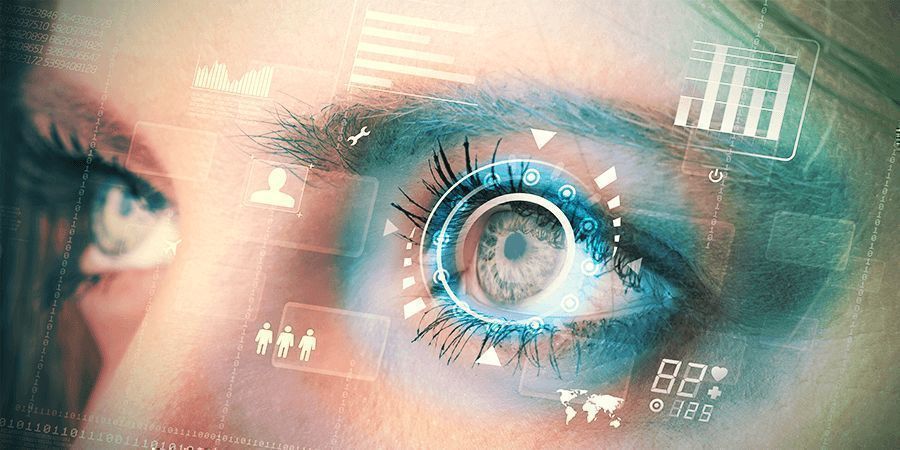 Mighty
Made by the same folks who created the acclaimed Volcano vaporizer, the Mighty is their smaller, battery-operated portable vape. And just like its bigger sisters, the Mighty shines with the same German craftsmanship, precise engineering, and well thought-out features. The Mighty is designed for convenient vaping on-the-go, which means it is very easy to use, yet doesn't fall short when it comes to vaping performance. It features an air heater combined with radiation heat for pure flavour and massive clouds. We also like the highly visible LED display and the practical vibration feature that lets you know when the vaporizer has reached the perfect temperature.
Firefly 2
The co-founders of Firefly, Mark and Sasha, listened to fans of their popular Firefly when making version 2 of their formidable vape. The Firefly 2 is now much lighter and smaller while retaining all the great features that gave the Firefly its legendary status. They also completely re-designed the heat source, so the Firefly 2 now heats up much quicker. The Firefly 2's vaping performance is top notch; get ready for great flavour and a rich, clean vape thanks to the convection heating, the new airflow system, and a vapour path made from borosilicate glass.
DEPENDABLE AND MID-RANGE VAPORIZERS
If you need a vaporizer that is built to last and can go with you no matter where you choose, these are the vaporizers that are best for you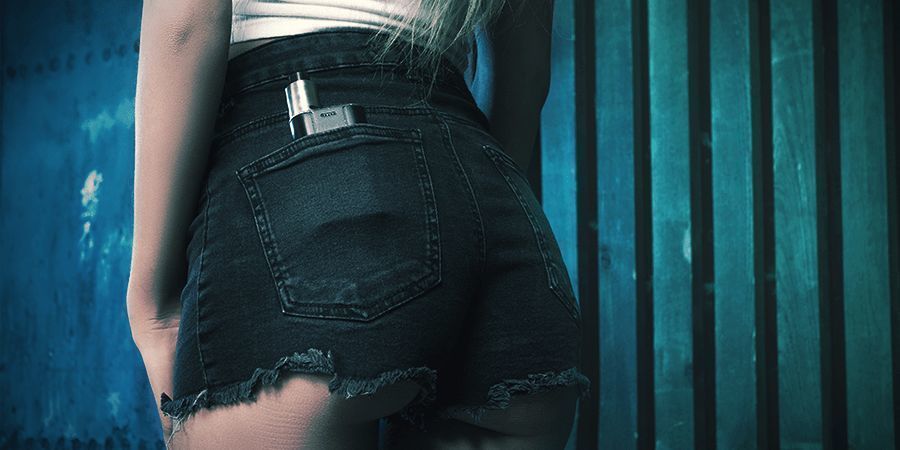 Arizer Air MAX

The Air MAX from Arizer strikes the perfect balance of portability and functionality. Boasting a new and improved ceramic heating unit means your precious bud is perfectly heated every time. Thanks to intuitive controls and an easy-to-read LED screen, you can dial in a precise temperature between 50–220°C, so all can enjoy the nuances of even the most delicate of strains. Coupled with a long-lasting battery, vaping sessions can keep going as long as you can. The Air MAX also features a low-light "dark mode", so you can have a discreet vape no matter where you are. Easy to use, and with each pull providing max flavour, potency, and smoothness, this is one portable vaporizer you'll want to check out.
DaVinci Miqro
The Miqro continues the innovative legacy that customers are used to from the DaVinci brand. Now smaller and lighter, this stylish vape delivers great performance in a sleek and portable design. True to DaVinci's philosophy that a vaporizer should give users the power to tailor their experience to their own preferences, the Miqro allows you to do exactly that. It features a fully adjustable herb chamber so you need less herb for your desired dose. Thanks to 3 distinct control options, you can craft your own vaping experience.
ON A BUDGET
Interested in vaporizing, but don't want to spend a ton of money? These options are cost-efficient.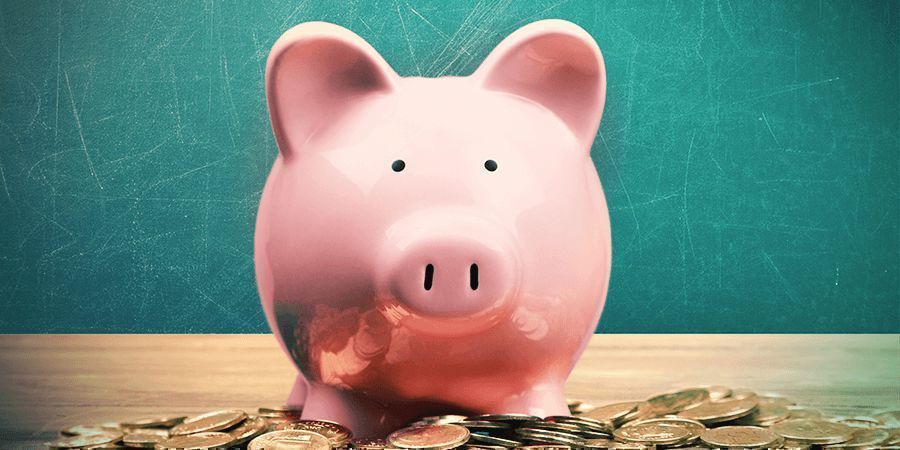 Storm
The Storm may look like an ordinary vape pen, but besides its reasonable price, it really hasn't too much in common with many similarly styled vapes out there. All you need to do is hold it in your hands. The Storm boasts a fancy aluminium casing that gives the unit a sturdy, sleek, and stealthy appearance. Unlike other pen-style vapes, the Storm is also one of the few portable vapes that you can use with herbs, oils, and resins. It's easy to use, thanks to its 1-button operation. With its ingenious isolated air path, great flavour and smooth vapour are a guarantee.
DynaVap VapCap M
The DynaVap VapCap M is one of the smallest vaporizers ever created. This highly portable flame-fuelled vape for herbs and resins produces incredibly flavourful vapour, and all you need is a lighter! DynaVap's latest 2018 VapCap M model features several improvements and a new design. Use your lighter to heat the VapCap M and it will make a "click" sound to let you know it has reached the optimal temperature for vaping. When it's ready for more heat, it will click again. A super simple yet awesome vape with astonishing performance!
VAPORIZERS FOR CONCENTRATES
If concentrates are what you prefer to vape, these options are best suited for you.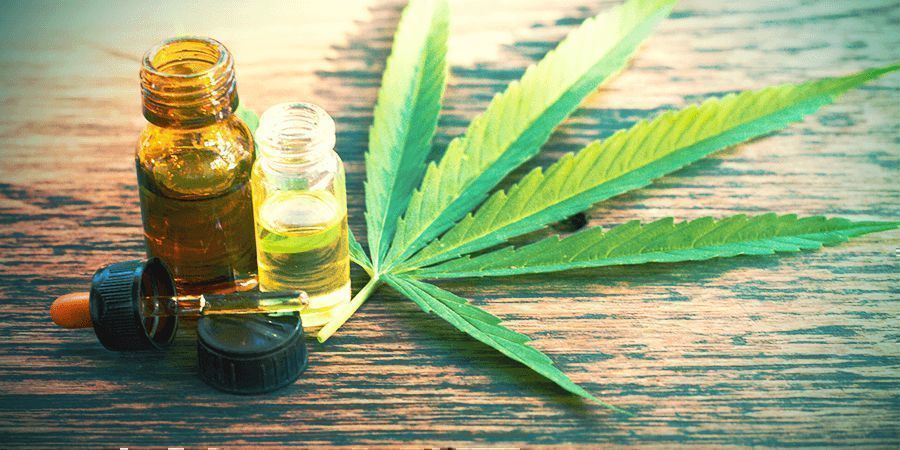 Volcano Classic & Digit
The Volcano Classic is a high-end vaporizer for those who want only the best of the best. Precision-engineered to the highest quality by Storz & Bickel in Germany, the Volcano was a game-changer when it was first released. Setting milestones in the history of vaporizers, the Volcano is even used as medical research device in university departments in Europe and the US.

The Volcano Digit features the same top performance and excellent craftsmanship as the legendary Volcano Classic, but comes with an additional LED display for precise digital temperature setting. This allows you to control the vaping temperature to an accuracy of 1.5°C. The Volcano comes with an extensive set of accessories, including a liquid pad so you can use it for concentrates.
Crafty+
Crafty+ is small and lightweight, but don't let the size fool you. Not only is Crafty+ powerful, but it's also convenient. With just a simple click of the button you can operate this vaporizer. The portable Crafty+ heats up to its initial temperature of 180 degrees Celsius (or 356 degrees Fahrenheit). However, with a triple click of the button, the device heats up to 210 degrees Celsius. Moreover, Crafty+ is the smallest vaporizer made by its creators Storz & Bickel. If you are planning on vaping cannabis concentrates with your Crafty+, remember that you will need to use the Liquid Pad accessory, just as you would with the Volcano.



Boundless CFX
The Boundless CFX vaporizer is a fabulous mid-priced vape that offers great performance and plenty of cool features. It has a large, eye-catching OLED display, freely adjustable temperature settings, and impresses with a short heat-up time. It even vibrates to let you know when it is ready! Most importantly though, the Boundless CFX won't disappoint when it comes to flavour. Not commonly seen in this price range, it has a fully isolated air path that cools the vapour and makes it pleasantly smooth. The Boundless CFX is a feature-packed and well-performing vape if you're on a budget!
VAPING AT HOME
Do you prefer to keep your vaping experience indoors? If so, you can leave these options at home.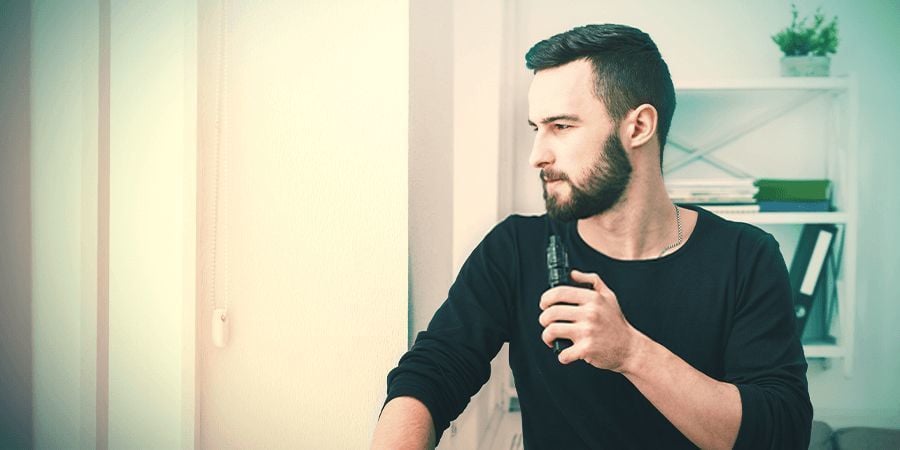 Extreme Q
The latest high-tech model by Arizer, The Extreme Q will satisfy even the most demanding user. Designed as a flexible device for vaping at home or for aromatherapy, this Canadian beauty has features rarely found anywhere else. It incorporates a cyclone bowl for an even and flavourful vape, inbuilt temperature activation, and a useful LCD display. It even comes with a remote control that sure is handy for those couch-locked highs, so you won't have to get up! A high-quality vaporizer that won't disappoint!
Plenty
Although the name is simple and non-thrilling, this vaporizer is plenty powerful. Handheld and lightweight, the Plenty is a silent yet robust vaporizer by Storz & Bickel. Weighing in at 680 grams and measuring as small as 15.5 x 22.5 x 5cm, the Plenty is also equipped with a stainless steel cooling coil. Likewise, it utilizes a direct application system. Equally important, the temperatures for vaping range from 266 to 395 degrees Fahrenheit (130-202 degrees Celsius).

Though there are much more vaporizers out there, we highly recommend every single one of these. No matter what your needs and wants may be, you can use this convenient guide to find the perfect vaporizer for you.