A skilled group of medical growers wanted their own legitimate selection of exceptional cannabis that didn't have the hype associated with so many seed companies today. Dank Seeds (formerly known as TGA Subcool) wanted to develop a range of medical marijuana whose respected status relied on quality and a gangsta rep, not marketing. That's why they don't sell seeds and only produce great product.
Crunching the grow data from an open source breeding program that enlisted the experience of thousands of growers worldwide led to the selection of the best genetics available.
In 2001 thirty seven distinct hybrids of high end superb recreational and therapeutic cannabis were released. Globally tested by discerning medical users the reputation of these strains are guaranteed by effect not slick advertising.
There are a number of names names in The Dank Seeds range that have become synonymous with great ganja for the medical and recreational enthusiast. Putting their rep where their philosophy is has seen The Dank Seeds receive a number of awards from an ardent cannabis community.
PACKAGING of the Dank Seeds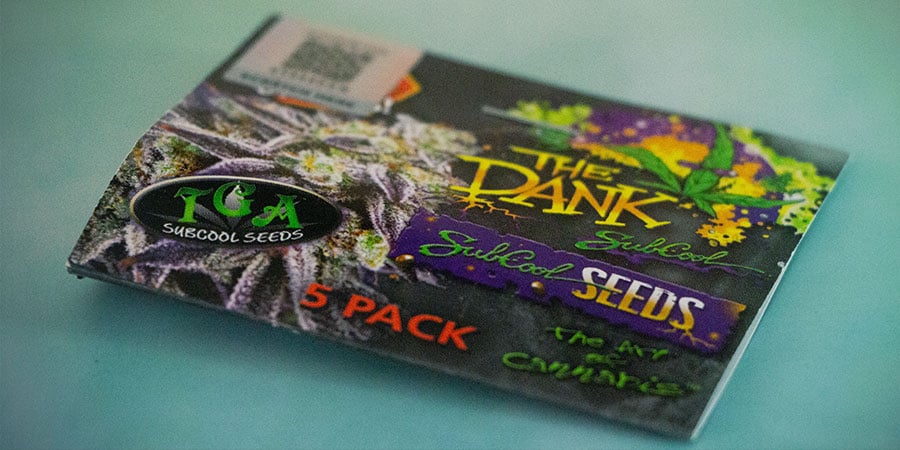 The Dank Seeds are presented in a graphic covered foldout cardboard matchbook style package with seed ID on the back. A stoppered glass vial cleverly concealed in the fold holds your seeds. If you don't use all your seeds the vial is super efficient for longterm storage, but be sure to remember where you store it because it is very tiny. Don't lose the stopper!
SOME WORLD CLASS The Dank Seeds FAVOURITES
Years of breeding experience are evident in the prolific range of cannabis species available by The Dank Seeds. Consistent quality and strengths across distinctively varied cannabis species shows a replete understanding of the art of growing top shelf contemporary marijuana.
Jack the Ripper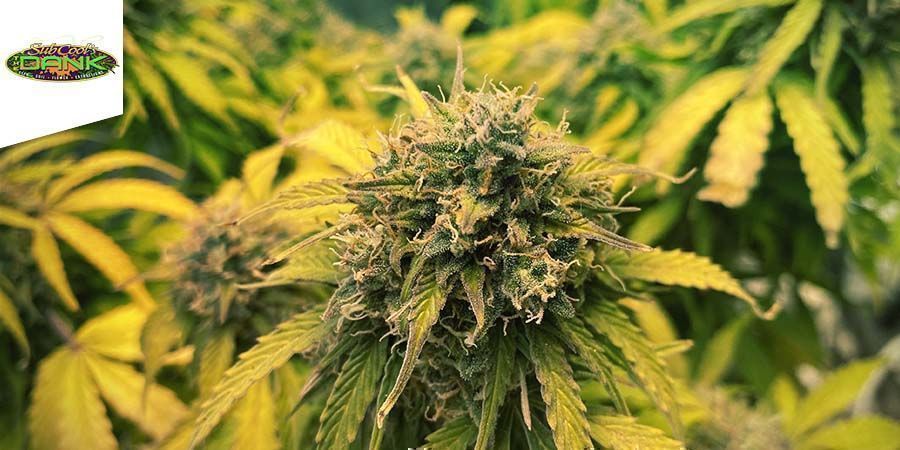 Jack the Ripper-is the flagship haze hybrid whose spear shaped colas look and smell like they have been dipped in lemon sherbet. A troubles free grow this sativa dominant hybrid is an analgesic of the first order. It is one of those tricksy plants that looks quite average, but packs a slow-mo punch that flicks all the right switches. Although never having won a prize this strain has a prize winning lineage and a solid underground rep with growers loving the short 8 week flowering period. Outcrossing a Jacks Cleaner female with a Spacequeen male before backcrossing to the JCf1 is at the heart of this 70% sativa/30%indica quick growing hybrid.
Vortex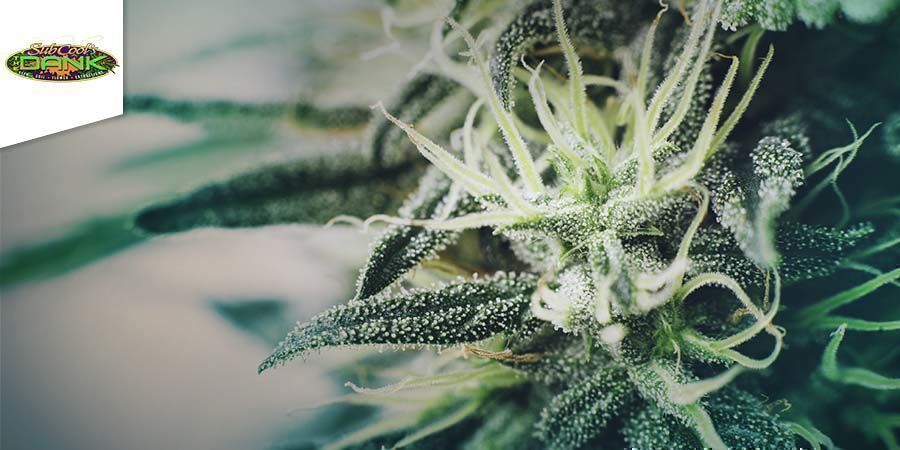 Vortex-is juicily sativa dominant with uplifting and pain relieving therapeutic effects. It deservedly won High Times best medical sativa in 2010 and has been world class for ten years having been in High Times top ten strains in 2007. This Apollo-13 x Space Queen, 80%sativa/20%indica hybrid might not have huge yields and may not be super stable but its effects make it a must for any connoisseurs collection. The lineage of this strain is unquestioned with illustrious grandparents like Shiva Skunk and Northern Lights.
The Dank Seeds not only produce some amazing cannabis they also have a distinctive flare for design. Receiving a second place for best booth at the 2013 SoCal High Times Cannabis Cup and a third in NorCal that same year. When you have pride in and enjoy doing what you do it shows in the high quality of product and presentation that you gift to the world. The Dank Seeds fronts with quality and class where results speak for themselves.
---