Shipping information
Shipping is important to us. We're always looking at new ways to get your order to you as quickly and discretely as possible. We strive to ensure that your order is delivered in a timely manner and we understand that privacy is of the utmost importance to you.
In order to provide the best possible service however, there are a number of countries that we do not ship to or only ship certain products to. To find out if and what items we ship to your country, please view the information below.
Delivery COST & time:
All our packages are sent with 'Track & Trace' and can therefore be tracked online.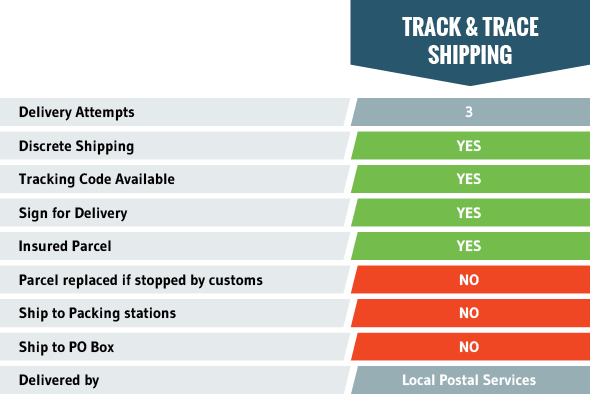 Do You ship to my country?
To find out if and what products we are able to ship to your country, please view the table below. This table will help you to determine when you will receive your parcel and how much shipping costs will be.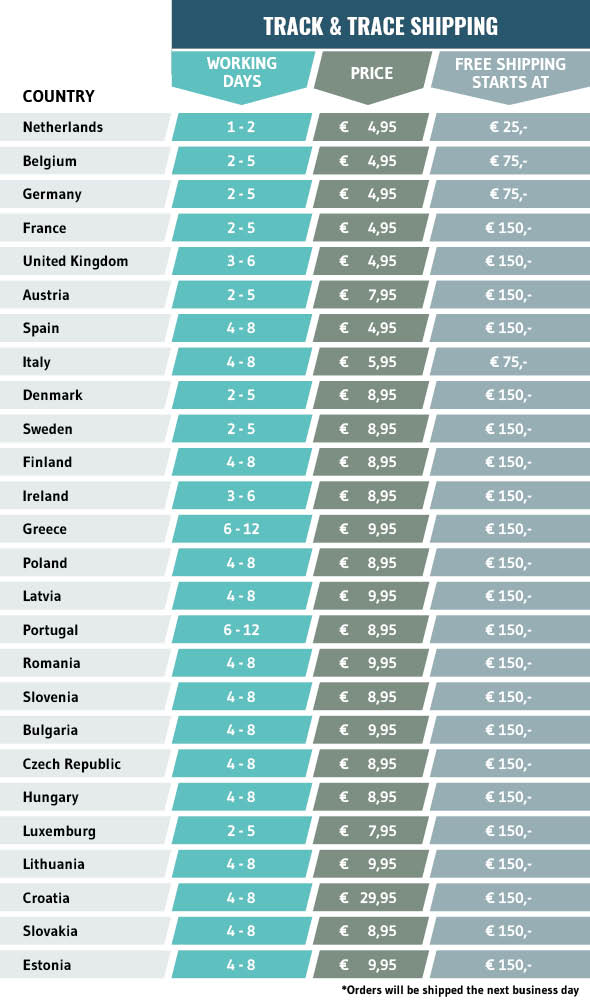 * All shipping times are approximations and cannot be guaranteed. Note that these may increase during holidays.
Discreet delivery:
With Zamnesia you don't have to worry. Only you will know what your parcel contains. All our packaging is completely discreet and will look like the ones on the picture here below. The outside of the package simply has your address, our (return-) address and the necessary postage information on it. Of course we will not use Zamnesia as sender's name. Read more about our Discreet shipping.
Disclaimer:
 1. While we strive to ensure your order is delivered in a timely manner, the customer and/or recipients are responsible for supplying full and correct delivery details at the time of purchase. Should inaccurate details be provided, Zamnesia cannot be held responsible for any resulting incorrect delivery, delays, non-delivery or charges howsoever incurred.
2. Zamnesia will not be responsible for any losses incurred by the customer or recipients in non-recoverable carriage and/or importation costs associated with the delivery of any goods or their replacement howsoever caused.
3. In the event of your receiving any faulty or damaged items, please contact us by telephone, letter or email within seven days of receipt of your order. 
Please do not return any goods without prior authorization. The customer will be responsible for any cost incurred for returning and insuring items, unless otherwise agreed upon. 
Only when the items have been safely received and inspected, will a refund be made. Original delivery costs and import duties are non-refundable.
4. As per stated in our Terms & Conditions, liability is transferred to the customers/recipient once an order leaves our warehouse. Should your parcel be stopped by customs because of its contents, Zamnesia cannot be held liable.
---

---