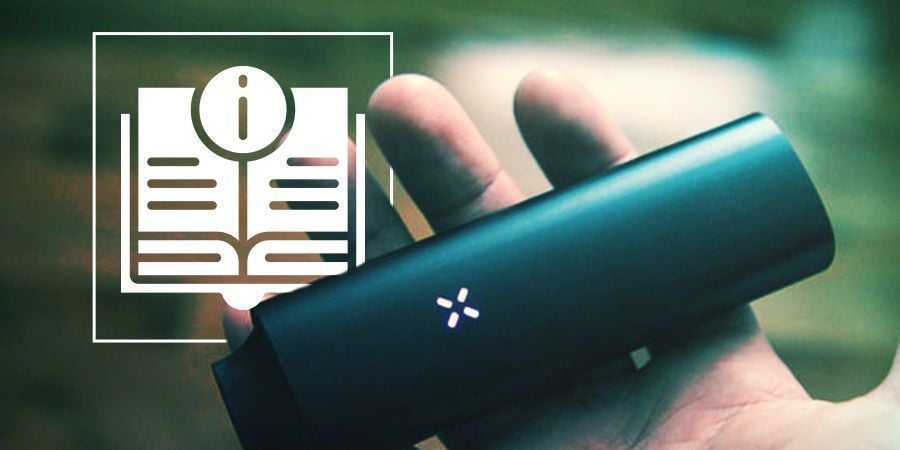 A vaporizer heats herbs and other substances until they release their active components into a vapor that is then inhaled. The primary advantage over smoking herbs is that plant material is not combusted. When you add in the benefits of portability and ease of use, it's easy to see why vaporizers are an incredibly popular way to consume herbs, cannabis, and more.
What Is The Most Important Difference Between Vaporizing And Smoking?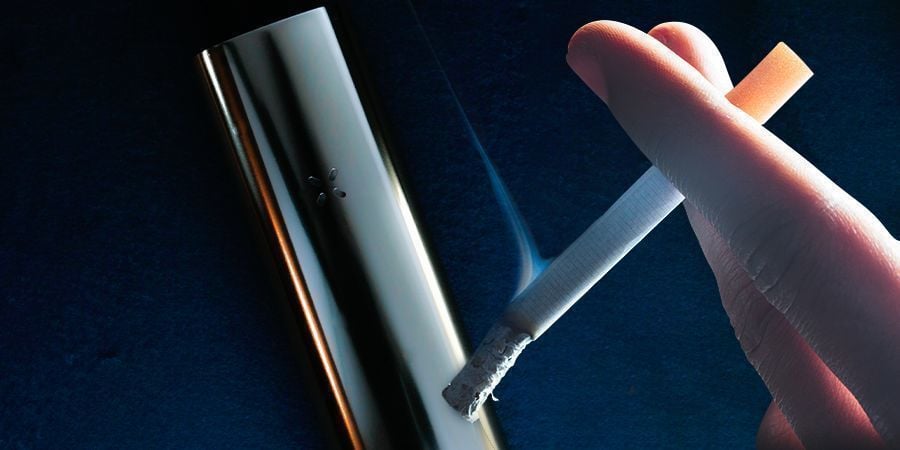 Incensing implies burning and carbonization, while smoking comprises combustion of the herbs. Both methods of producing smoke create serious amounts of unhealthy byproducts of a toxic nature, including tar (solid particles) and nitric oxide (gas). All those byproducts are injurious and irritating to the throat, mouth and lungs. Furthermore, burning of the herbs destroys a large portion of the active compounds, which, in fact, means smoking herbs is way less effective than vaporizing.
A vaporizer utilizes a hot air flow to extract the active compounds from plant material, and the created vapor is ideally tar free. This process does not burn the herb. Hence there is no ash after vaporizing; the remaining material only lost its color and aroma and thus a vaporizer is easy to clean - simply empty out the herb chamber and you're done. This process is called convection and avoids direct contact of the herb and a heat source, preventing burning of the material.
Three Great Reasons To Vaporize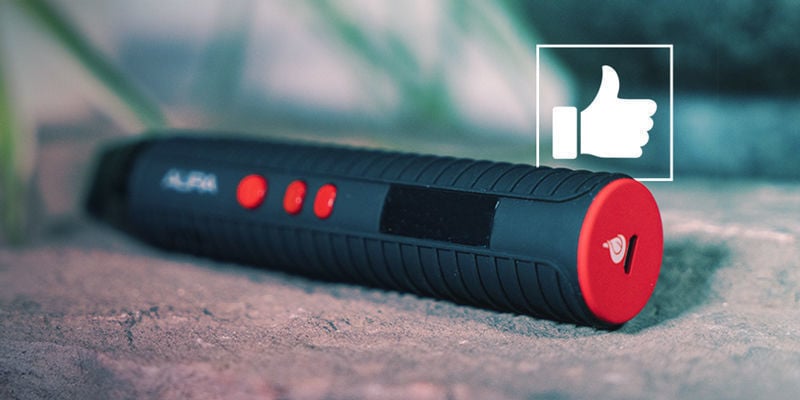 When compared to the smoke and residue of their combusted contemporaries, the level of irritants and health-endangering substances generated by vaporized plant materials is either nonexistent, or greatly reduced, depending on the particular component.
While the combustion of an herb via smoke expends its "payload" all in one go, a vaporizer can triple, or even quadruple, the lifetime of the same herb by allowing the user to portion out its usage.
In addition to vaporizers serving as a less hazardous method of enjoying the user's herb of choice, herbal blends designed with vaporizers in mind can be offered in a higher level of concentration and greater aromatic density that what would be provided for combustion methods.
Herbal vapor generated by non-combustive means provides the user with a cleaner, purer, and more enjoyable taste while also negating many of the caustic fumes and toxins generated by their smoked counterparts.
Aromatherapy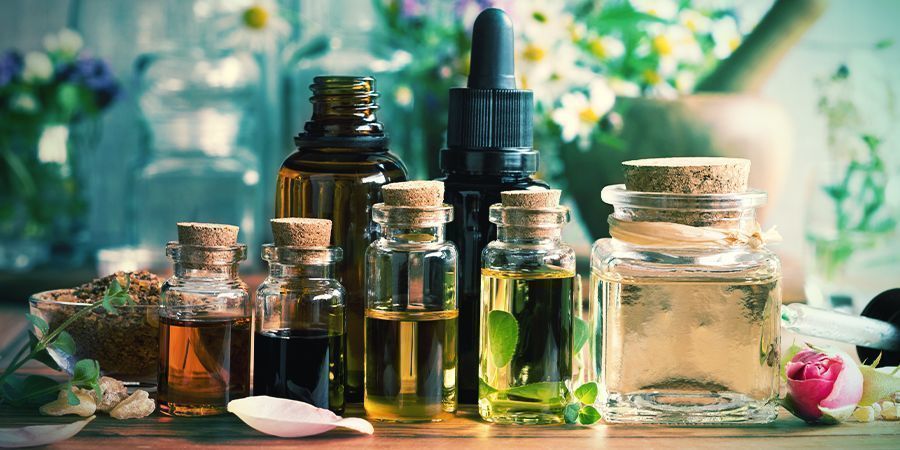 Most of the aromas of trees and plants, which we perceive as pleasant, are produced by ephemeral oils. The smell of pine when walking through a forest or the odor of lavender is exuded by the trees and flowers and is nothing else but ethereal oils. Not only are those oils pleasing our olfactory sense, they have measurable effects on our well-being and health. Lavender for example has a calming effect and enhances sleep. In ancient Persia, Greece and Rome it was used as a disinfectant for infirmaries.
Essential oils of jasmine, cannabis, lemon balm, rose, eucalyptus, rosemary, chamomile, sage and thyme have a long history of use in perfumes and fragrance mixtures and are known for their positive effects on both mind and body.
A vaporizer is used to detach the active components of recreational or medicinal herbs for inhalation. Inhaling vapor has an immediate effect and is more efficient and much cleaner, hence healthier, than smoking and/or incensing.
Portable Vs. Desktop Vaporizers
Most quality vaporizers are not intended for outdoor use or use on the go, because they depend on electricity and are relatively big. For this purpose, smaller glass vaporizers are much more suitable. These smaller vaporizers aren't necessarily of lower quality, but are more vulnerable because the material from which they are made of, and refilling and cleaning can be more tricky.
The Vaporizer History In Short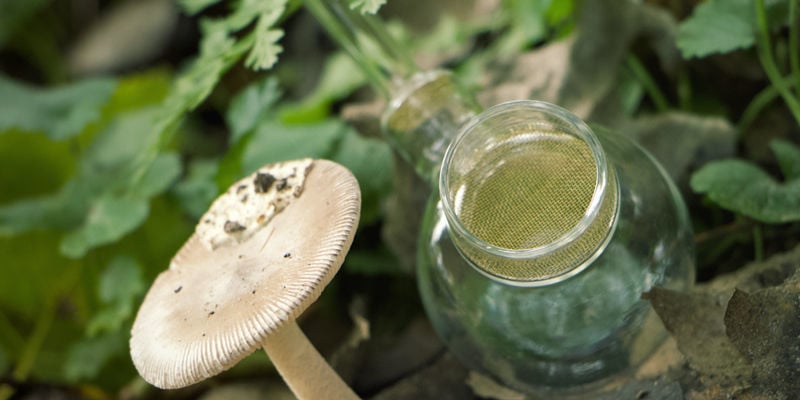 Although vaporization of medicinal plant materials has been performed for centuries, it has been applied to cannabis only in recent times.
Eagle Bill was introduced to vaporizing THC with a heat gun by a Californian cannabis grower in 1993. Eagle Bill then modified this plain idea and came up with his "Eagle Bill's peace pipe of the future", the Shake & Vape, which was based on the ancient Egyptian method of vaporizing herbs by utilizing heated stones.
A year after a Canadian company had developed the first electric vaporizer (1994), the Vancouver Times published an article about their BC vaporizer, mentioning that "It heats up to the point where it (the herb) does not smoke, but vaporizes the THC, which then re-condenses in your lungs".
De Verdamper, a vaporizer developed by the Dutch cannabis enthusiast Evert after he had heard about vaporization in 1995, has gone through many changes and improvements and is considered one of the best vaporizers today.
Markus Storz started developing vaporizers in Germany in 1996 and registered a patent for his removable valve balloon for the "Volcano inhaler" in 1998. Two years later he filed a patent for a heating element as a heat exchanger for "hot air extraction inhalers". Also in 2000, the "Vapormed Inhalatoren" company was founded, initiating the sale of the Volcano.
The Irish company Oglesby & Butler introduced a wireless vaporizer no bigger than a smartphone in 2008: the Iolite. This was the first portable vaporizer featuring a built-in thermostat that could maintain a temperature of around 374°F/190°C, powered by piezo ignition and a butane reservoir.
Only a few years later, a tiny wooden box vaporizer entered the market of portable vaporizers. The Magic Flight Launch Box, a small compact vaporizer uses conduction and infrared heating to vaporize the herbs within seconds. Its effectiveness (it uses only a single AA battery to reach a temperature of 380°F) and quick heat up time made it one of the most popular vaporizers for years.
Since those early years, much has happened in the vaporizer market. Visit our Top 10 Portable and Top 10 Desktop Vaporizers pages to find out about today's most popular vapes.
How To Save Money With A Vaporizer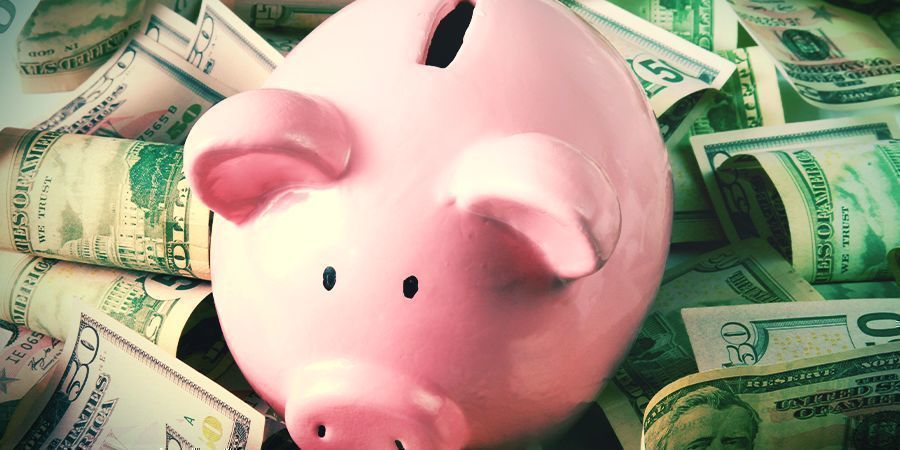 There are many advantages to using a vaporiser - it's healthier, cleaner and more flavourful than smoking a joint. The price tag can be hefty, but what is often overlooked is how much money a vaporiser can actually save you.
The difference between an expenditure and an investment is wether you expect a return or not. In essence, both are simple outflows of cash, but in an investment you're looking to not only get your money back, but to start making more on it. If you look at it from that perspective, vaporizers are actually a pretty decent investment, depending primarily on how much weed you're going through.
How Vaporizers Save Herb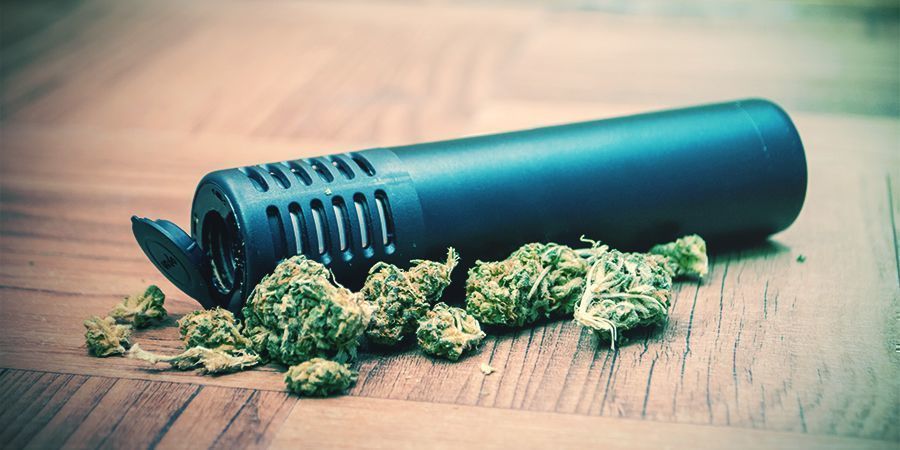 Vaporisers work by heating up the bud precisely to the point where cannabinoids are evaporated into the air, without actually causing the plant matter to combust. When cannabis is burned, as it is in a joint or bong, a large percentage of the THC and other cannabinoids are getting destroyed. As this is not the case with a vaporiser, less marijuana is required to achieve the same high.
It is general consensus that most vaporiser users use 30 – 40% less bud to get the same effects they would from combusting cannabis. Of course, this depends on a number of factors, such as the efficiency of the vaporizer, temperature settings, vaping technique etc. But in general, it is safe to say that vaporizers save 30% herb.
This means that those who use vaporisers get a lot more for their money. If vaporisers save roughly a 1/3 in efficiency, it means that you get an extra 1 gram for every 3 bought! While some vaporisers are an expensive initial investment, this saving allows for the vaporiser to effectively pay for itself over time.
The Return On Investment (Roi) Of Vaporizers
The ROI largely depends on 3 factors: how much marijuana you use on average, how much a gram costs in your area, and the price of the vaporiser.
To figure out how long it takes, until a vaporizer has paid for itself through the weed saved, let's look at some examples:
If you're going through an average of 10 grams a month, an efficiency of 30% means you'll only be using 7 grams with a vaporizer. At a price of 10 euros per gram, these 3g will save you 30 euros per month. A vaporizer that costs 200 euros, like the PAX 3, will then have paid for itself in just over 6 months. And after that time, you just keep saving money from the bud you don't have to buy.
Another example is also based on spending 100 euros a month on marijuana and using the Digital Volcano Vaporiser which costs 459.00 euros and is calculated to be even 40% more efficient over combusting cannabis.
Spending on cannabis monthly = 100 euros
Efficiency of Volcano compared to combustion = 40%
Effective saving compared to combustion = 40 euros
Cost of vaporiser divided by monthly saving = 459/40 = 11.475
This means that after 111⁄2 months the Digital Volcano has paid for itself in the amount of weed saved through its use compared to combustion. It should be noted that the Digital Volcano is at the top end of the vaporiser market, and is one of the most expensive available.
Obviously, the time it takes to pay for itself is largely dependent on how much you smoke, and how much weed costs in your area. But these examples show how you can save money with a vaporizer, and how you can calculate the savings yourself, based on your actual monthly spending.
What Are Pen Vaporizers?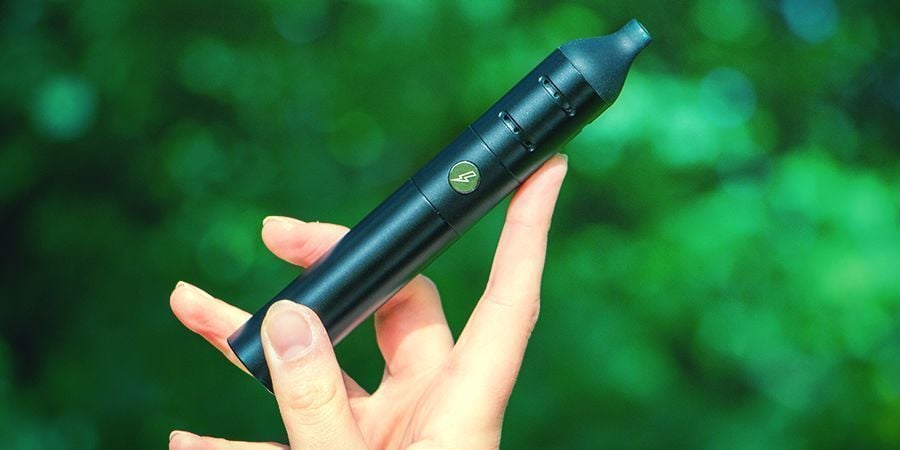 Vaporising cannabis has always been a popular option for those who seek the delights of cannabis, but without the toxins and harmful chemicals that are found in smoke. Traditionally, most vaporising required the use of a large desktop devices, but with the constant advances in technology, we're seeing the rise of vape pens.
A vape pen is, you guessed it, a portable vaporiser in the shape of a pen. Current technology has allowed the creation of portable vaporisers that are small, efficient, easy to use and discreet. The combination of these conveniences has led to an explosion in the popularity of vaping, as they allow cannabis users to smoke pretty much anywhere in any situation.
One the of main advantages of vape pens is how quickly they are ready to use. Instead of waiting 2 minutes for the heating chamber to get up to heat, most vape pens are ready in less than 5 seconds. That makes them ideal to keep up the THC levels on the go, when you're not looking to get loaded but to just keep riding the wave smoothly.
A big positive about vape pens is that they look like e-cigarettes, so no one has a reason to question what you're doing; and because it is a vapour being inhaled instead of smoke, the smell dissipates within seconds without reaching anyone but those very close to you. It means it is possible to vaporise cannabis in broad daylight, in view of everyone. Although this is one of the main reasons for their rise in popularity, it is still wise to use as much discretion as possible, they do not make you invisible!
A vape pen will usually consist of three different components: the battery, the heating element and the vape chamber where your weed or concentrate is placed.
What Can Be Vaporised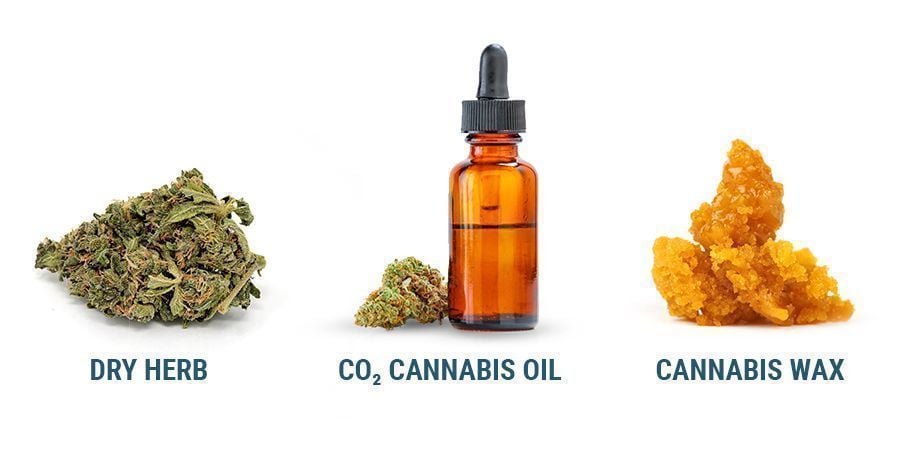 The ever growing trend of vaporising on the go offers a lot of versatility into exactly what kind of products are vaporised. It is possible to vape standard dry herb and concentrates such as oil and wax. In some vapes you can only use one of these forms, others can combine them or offer exchangeable cartridges for dry herb and concentrates.
Dry herb
When vaporising straight up bud, it is possible to get a pleasant and pure experience that rivals smoking a joint. Of course, the experience all depends on the strain being vaped, and the quality with which it has been grown; but on the whole, vaping cannabis plant matter is the most flavourful and economical way to enjoy bud. As it is not as strong as oils and concentrates, it tends to be the day to day use for a cannabis vape pen.
CO₂ Cannabis oil
CO₂ cannabis oil is a liquid concentrate of cannabinoids. It can be highly potent stuff with THC levels in the 70% range, packing a much stronger punch than its straight herbal counterpart; and that's why its so beloved.
Using CO₂ cannabis oil in a vape pen can sometimes be a messy experience, with it being quite tricky to clean out the pen's chamber. That's why many pens have disposable cartridges that can be replaced quite cheaply, offering an alternative to cleaning.
Cannabis Wax
Although wax has been around for years, it's only been catching on recently. Much like oil, wax is a cannabis concentrate and is extremely potent, but it has a different consistency. It's commonly extracted with Butane (BHO). Similar to oil, it lacks the smell and flavour of natural marijuana. The difference here between oil and wax, is that the wax is pliable in the hand, making it much easier to handle.
As you can see, vape pens offer a lot of versatility and freedom. The discretion and mobility always allows for a stealthy hit of potent goodness in almost any situation.