Blog


2 min
Vaping On A Budget: The Best Affordable Portable Vaporizers

2 min
Unless you are a diehard vape fan, choosing the right vaporizer is usually a balancing act between price and quality. Well, here are some value for money vaporizers worth considering.
Vaporizers are going from strength to strength. The efficiency, purity, and flavour on offer is enticing more and more people to its ways. What also makes vaporizing appealing, is that the vaporizer market has something for everyone, no matter the budget or requirement. For a lot of people, especially those new to vaping, it is all about finding a balance between affordability and quality. With this in mind, we have put together a list of some of the best affordable portable vaporizers on the market to date.
FLOWERMATE AURA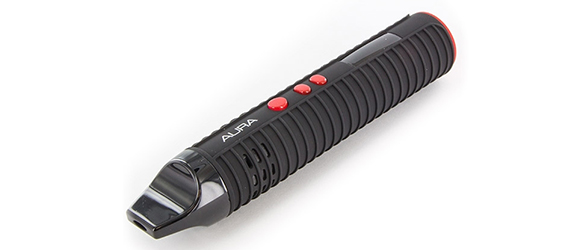 The Flowermate Aura does it all; it can vape dry herb, concentrates, resins, and liquids. It is small discreet and stylish, able to fit into a pocket or handbag with relative ease. The straightforward design makes it extremely user-friendly, and as it is an electronic option, there is no worrying about imprecise temperature; once set, the Flowermate Aura reaches the exact heat you want in less than a minute. This pen vaporizer is 15cm long, has a 2-hour continuous use battery life, and can be charged via USB. Most of all, it is affordable, coming in at a modest €99. For someone looking for a multifunctional, easy to use, no-fuss vaporizer, the Aura is a good place to start.
VAPONIC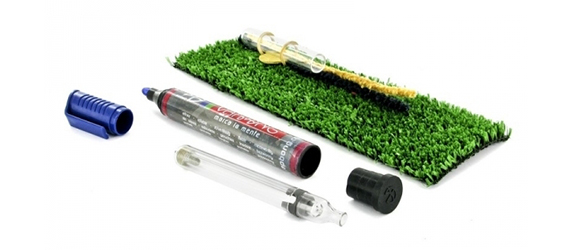 The Vaponic is all about stealth and simple use. It consists of two intricate glass cylinders, one within the other, connecting to a glass mouthpiece. It can vaporize herbs, concentrates and resin without any difficulty, but does require a butane lighter for manual heating. The trick is to hold the flame below the herb chamber without actually allow it to touch. It can take a bit of practice, but once mastered, offers affordable and efficient vaping every time. The Vaponic comes with a magic marker pen outer case, allowing for shock resistant and stealthy storage. At €40, it is one of the cheapest portable vaporizers around.
DR. DABBER GHOST KIT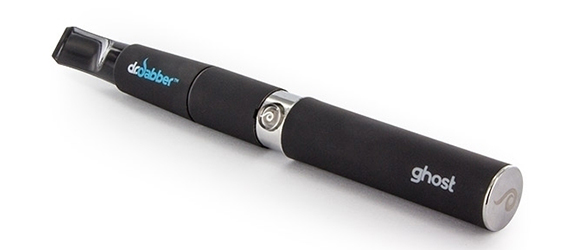 The Dr. Dabber Ghost Kit is a pen vape designed to deal specifically with concentrates such as wax. It is thin, portable and discreet. The kit also includes a USB charger, two cartridges for loading, and a spare titanium atomizer. Unfortunately, it cannot deal with hash. It costs around €89 to get your hands on one.
MAGIC FLIGHT LAUNCH BOX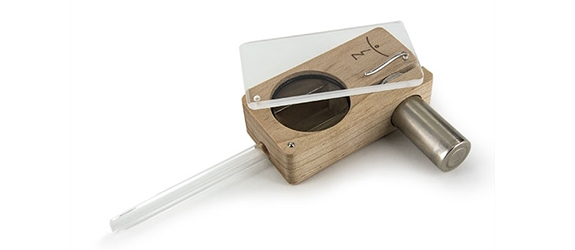 Without a doubt, the Magic Flight Launch Box is one of the most popular affordable herb vaporizers around. It is a classic and has developed a large fan base since its introduction to the market back in 2010. Stylish and easy to use, all you need to do is crumble some herb into the chamber, press the button and wait for things to heat up. The glass mouthpiece and rechargeable battery element are also easily removable, for secure and discreet storage. Magic Flight also offer a lifetime warranty for the vaporizer – that's how confident they are in its quality. The Launch Box costs around €118.
VAPORGENIE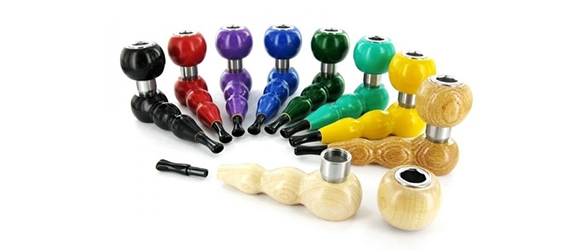 Hailing itself as the world's first vaporizer pipe, the VaporGenie combines classic, simple design with surprisingly sophisticated technology. The bowl contains a special ceramic filter that mixes the heat of a butane lighters flame with a cool air flow, creating the ideal temperature for vaping your herbs. It looks like a smoking pipe, functions like a smoking pipe, but produces a rich vapour instead of smoke. Costing €49.50, it doesn't break the bank either.
FLOWERMATE V5S MINI PRO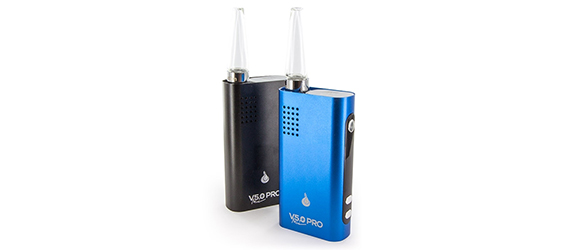 The Flowermate V5s Mini Pro has the feel of a top-shelf portable vaporizer, without the price tag to go with it. Constructed from medical grade materials, and designed to be sleek, stealthy and functional, it is a vaporizer quickly making a name for itself in the cannabis world. It has a fully isolated vapour pathway and glass mouthpiece for optimal quality vapour, and an easy to use, clear OLED readout with precise temperature controls. It also comes with a liquid/wax chamber, adding to the vape's versatility. All these high-end features come at a reasonable cost of €129, making it one of the best affordable vapes on the market.
 
 
 
 
 
 
 

Written by: Josh
Writer, psychonaut and cannabis aficionado, Josh is Zamnesia's in-house expert. He spends his days nestled out in the countryside, delving into the hidden depths of all things psychoactive in nature.

 

 
 
 
 
Find out about our writers
 
---