Welcome to the most comprehensive smartshop in the cosmos. At Zamnesia, we stock everything the wandering psychonaut might need. Derived from Mother Nature herself, our incredible range of products has the ability to alter the mind in weird yet wonderful ways.
What Is A Smartshop?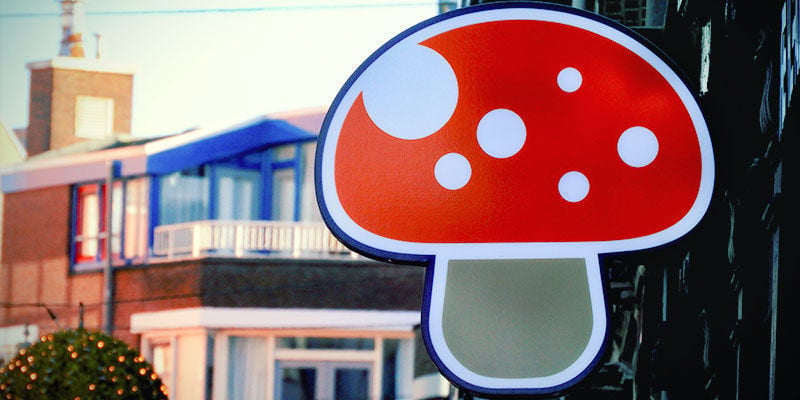 A smartshop is a retailer of all things psychoactive. You will find most smartshops based in the Netherlands, where many natural psychoactive compounds are classified as supplements and thus more readily available to the public—like magic truffles or salvia. And that is the defining characteristic of a smartshop—that they actually sell psychoactive compounds.
While many refer to smartshops as headshops, headshops do not actually sell psychoactive substances—only paraphernalia related to them. So you may be able to get the world's best bong in a headshop, but you won't find any truffles there! Another essential characteristic of the smartshop is that they only sell natural psychoactive compounds. Synthesised ones are classified differently and more regulated under Dutch law.
Not only do smartshops sell these psychoactive substances, but they are a one-stop-shop for comprehensive information on them. And if you need information, look no further than this font of all things psychedelic, Zamnesia! The staff in any good smartshop should be knowledgeable about their products and give you meaningful, sensible advice.
They're called smartshops because the substances they sell are associated with enhanced cognitive function. Though, depending on what you want to use them for, you shouldn't take this too literally. Regarding their history, it's not well documented. But the Netherlands began taking a liberal view of certain drugs in the '60s, with the first official coffeeshop opening in 1975 – Bulldog. A significant reduction in serious crime was observed by allowing certain drugs to be openly used and traded. Smartshops likely sprung up alongside the rise in coffeeshops.
A smartshop is a physical retail or online store that sells legal psychoactive drugs, paraphernalia linked to them and provides information on them. The psychoactive substances sold in most smartshops are natural products, not synthetic.
Can You Bring Products Like Magic Truffles Home From A Dutch Smartshop?
This depends entirely on the country you're trying to return to. Truffles being legal in the Netherlands makes no difference to your own country's domestic law. So check the laws and be certain that you're not going to be charged for trying to import illegal substances into your own country. It's a sure way to kill a trip! Even if some products aren't outright illegal in your home country, they may be more heavily controlled than in the Netherlands.
The Benefits Of An Online Smartshop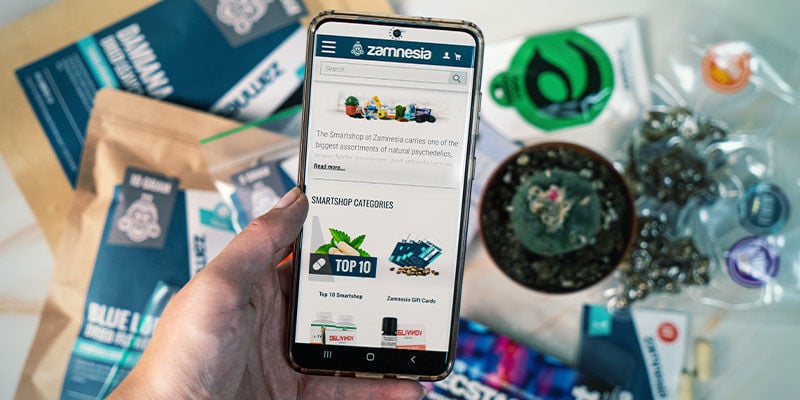 Of course, there's something special about going into a smartshop and seeing shelves decked with delicious psychedelics. But it's not always the most convenient option. Online smartshops offer an easy alternative to shopping in person.
Order from home
Open 24/7
Discreet packages to your door
Massive catalogue of products
Customer reviews
What Are The Best Smartshop Products?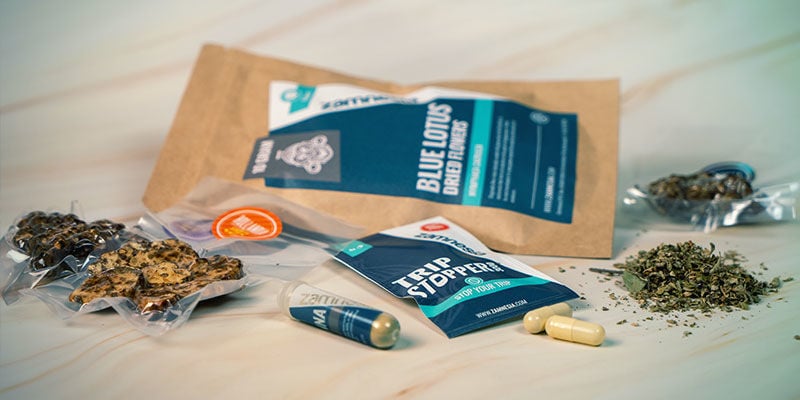 This depends on what you like – as all psychonauts are different. However, we can tell you what our customers seem to be most eager to buy.
What are the best smartshop products?
This depends on what you want, but the most popular tend to be Salvia divinorum and magic truffles—both of which offer strong psychedelic experiences. Most smartshops will have a wide range of natural psychoactive products to suit your needs, though.
Kanna Extreme
Kanna is a herb of African origin and offers a range of effects. Our Kanna Extreme is an enhanced extract that will give a clear, euphoric buzz. Perfect for getting a little extra focus or perking you up when you start to flag. Used for millennia in traditional South African practices, let the ancients guide you.
Trip Stopper 3000
The name probably gives away what this is. Trip Stopper 3000 is a blend of valerian extract and maltodextrin. These soothing compounds will help calm your nerves and bring a gentle end to your trip if you decide you want it to end early.
Damiana
Suitable for stewing into tea, smoking and vaping, Damiana has a relaxing effect which also acts as a slight aphrodisiac. It is believed to have been used regularly by the ancient Mayan people and is still used today in love rituals.
Blue Lotus
Blue lotus (water lily) can be soaked in wine – if you want to consume it like the ancient Egyptians – or made into a bitter tea. 5 grams should induce a light euphoria with some closed-eye-visuals. The high will dissipate quickly after two hours.
Magic Truffles
We have a range of magic truffle and magic mushroom grow kits available at Zamnesia. In fact, it's so popular that we have a specific shroomshop dedicated to these little psychedelic fungi!
Our Smartshop Product Groups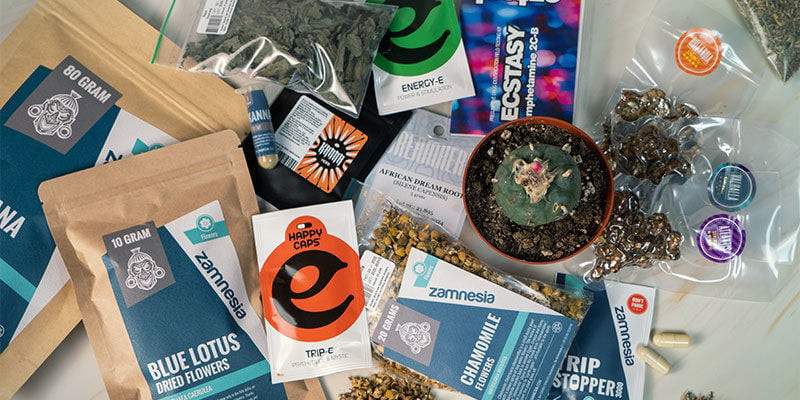 Start browsing the full assortment of products at the top of this page; or, if you are new to the smartshop category, you can use the information below to find out what each product group has to offer. A realm of low prices, quality products, and infinite possibilities await.
HERBS & SEEDS
Used for centuries by shamans, spiritual gurus, and naturalists the world over. Harness the diverse toolset of Mother Nature with our range of seeds, grow kits, powdered extracts, and raw herbs. Give your physical and spiritual being an herbal kick with an exotic selection that won't leave you high and dry.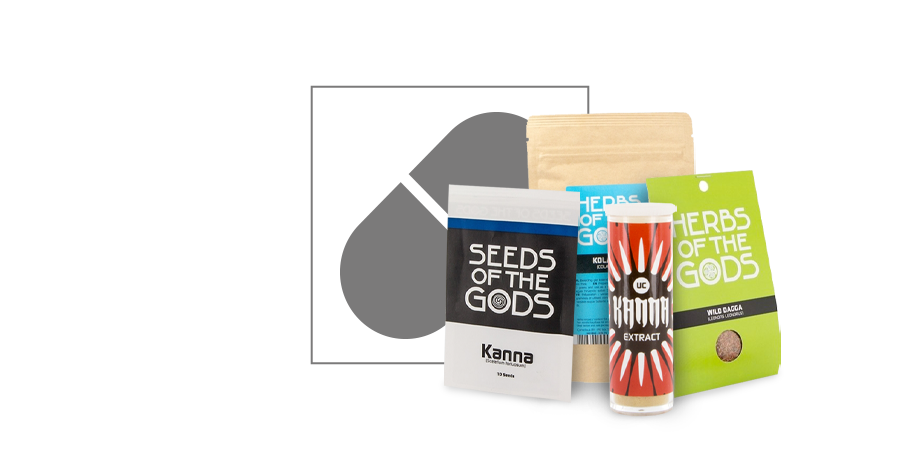 View Herbs & Seeds
RELAXING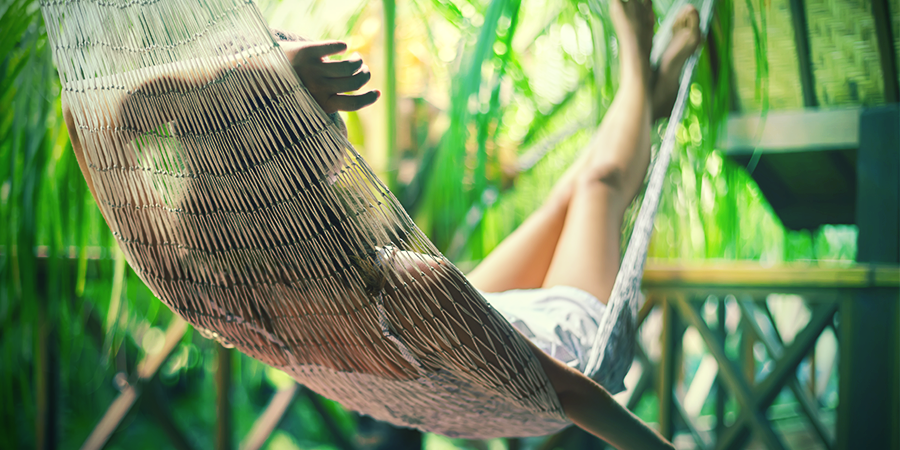 Whatever you do to relax, let Zamnesia give you a helping hand. By helping your brain shift down a few gears, it is possible to transport the mind to a place of complete zen without hampering productivity.
VAPE HERBS
If you want to say "hello" to the mellow or go fast and focus; if you want to increase peace in your downtime, but have limitless abilities during the day; if luxurious sensuality is what you seek, then seek no further: vaping herbs deliver a more intense effect than teas or tinctures. Seeking intense effects is an appropriate response to an intense world.
Some herbs can lull you into dreamland then invite you down the lucid rabbit hole, if deep sleep and dreams are what you seek. Others can ignite an irrepressible lust greater than love potions of old. And a number instill a bubbling enthusiasm for the day ahead. Zamnesia has a comprehensive range of high-quality vape herbs from impeccable organic sources.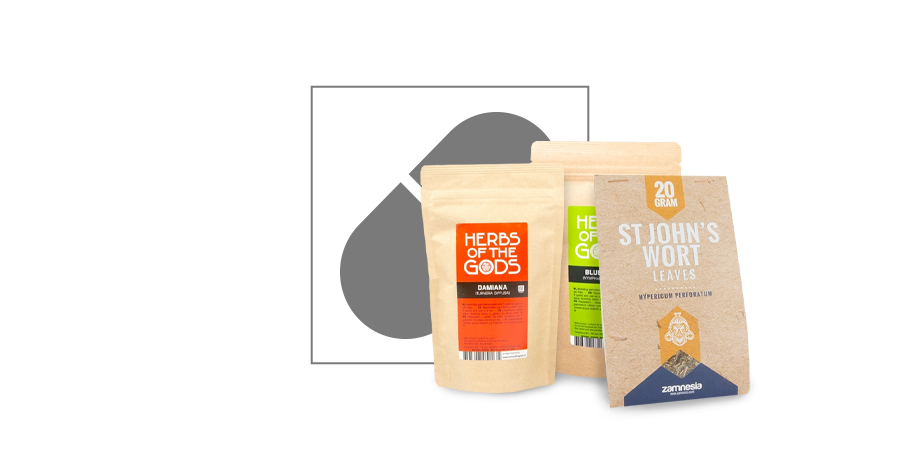 View Vape Herbs
DREAM HERBS
How many times has a vivid dream had a lasting effect the following morning? By utilising dream herbs, it is possible to tap into secret arts known only to African and American natives. That was until Zamnesia bought together raw herbs, extracts, and seeds all with a singular purpose in mind—inducing vivid and lucid dreaming.
DRUG TESTS
Drugs can be used to unlock areas of the mind previously untapped, or subject us to sensory experiences that broaden spiritual horizons. The majority can also be used safely, as long as you know your drug of choice doesn't contain any nasty surprises. Our drug testing kits cater to numerous substances, and can provide results in minutes. Moreover, we also offer several self-testing kits. These are ideal for finding out what elements remain in your system before someone else does.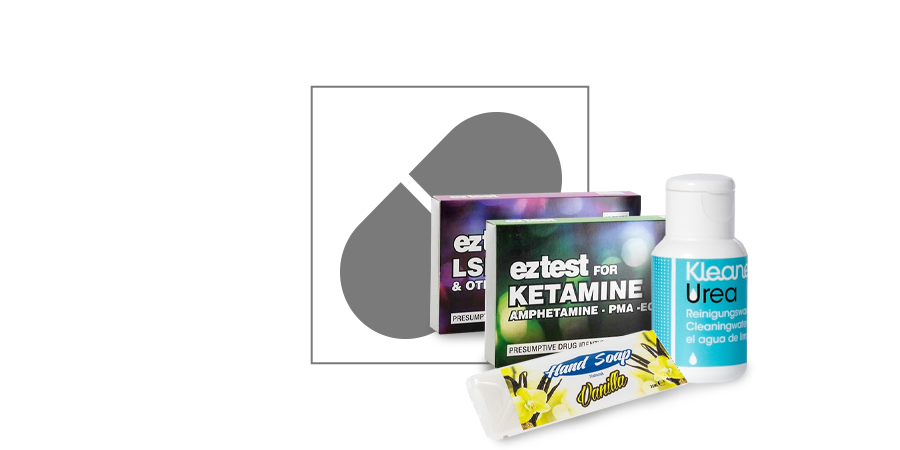 View Drug Tests
SALVIA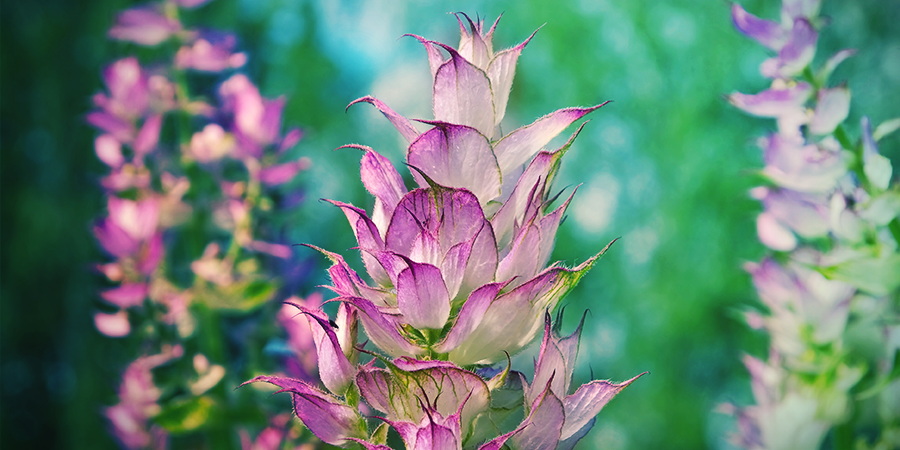 The "holy sage" can provide some of the most profound and life-affirming experiences any psychonaut will ever go through. Salvia (Salvia divinorum) is the world's most powerful natural psychedelic, and now, thanks to our range of salvia extracts, it can be your most powerful psychedelic too. As a dried leaf, the spiritual plant can be chewed, but not swallowed, for a mellow experience. Or, if you want to elevate your journey through the cosmos, we have a range of extracts in varying concentrations. Pick the one that's best suited to you and strap in.
MESCALINE CACTI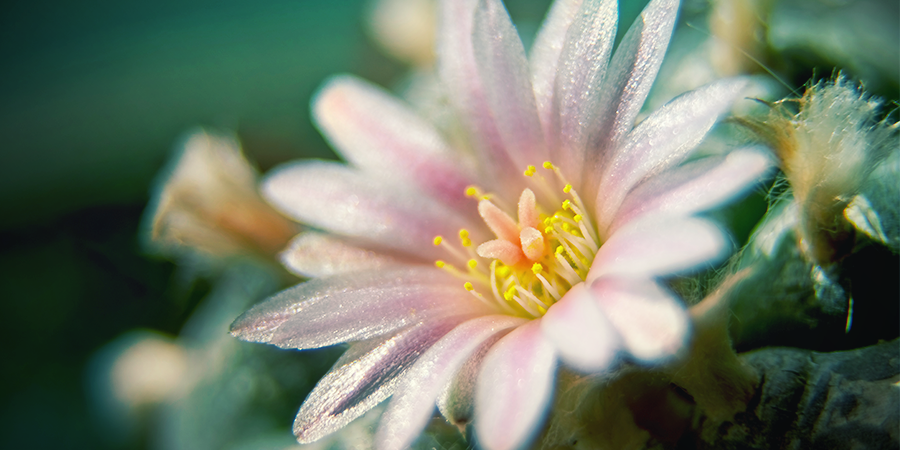 Responsible for inspiring creatives the world over, the mescaline cactus also has a long and rich history in Latin American shamanic culture. Now you can tap into the intense visual effects of the peyote (Lophophora williamsii), San Pedro (Echinopsis pachanoi), and Peruvian torch (Echinopsis peruviana) cactus varieties. We offer a range of cuttings, seeds, and cultivation kits, all of which will easily allow you to grow your own mescaline cactus at home. Keep them as an ornament, or harvest the flesh for its spiritual power—the choice is yours.
KANNA
Favoured initially by prehistoric hunter-gatherers, kanna (Sceletium tortuosum) is known for its mind-altering properties. Although our daily challenges may have changed since primitive times, the need to alleviate our mood and broaden our minds has not. Kanna can help you do just that, without the risk of feeling hungover the next day. The herb can be utilised as an extract, smart liquid, supplement, or grown from one of our seed packs. Never be without, thanks to Zamnesia!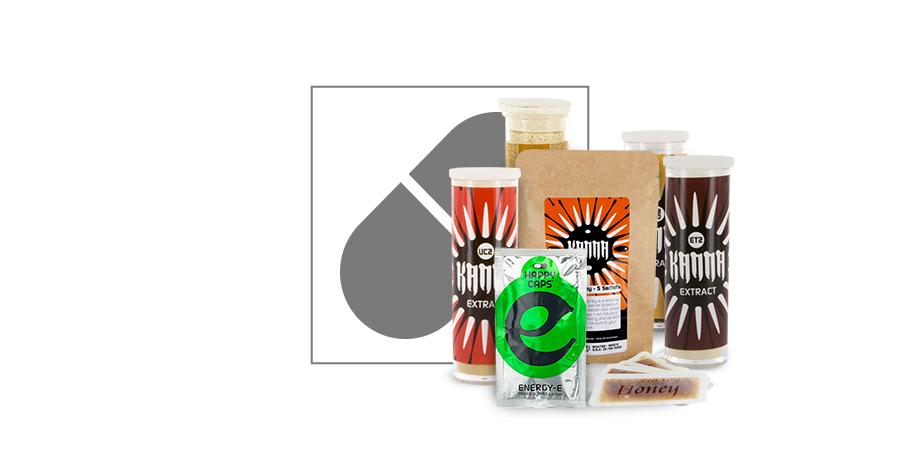 View Kanna
APHRODISIACS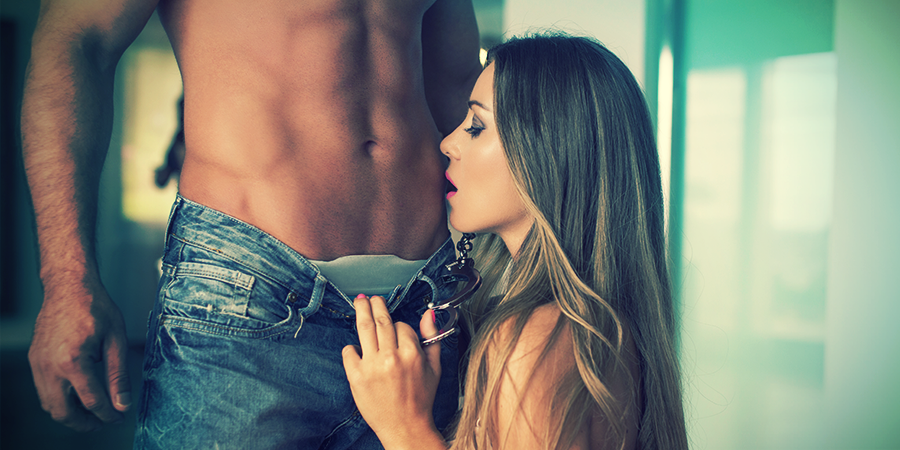 Put your faith in mother nature, and she will restore the vigour needed to go all night long. Thanks to a diverse mix of herbs, tinctures and supplements, our aphrodisiacs are all natural and designed for both men and women. Even though the body is willing, sometimes the mind lacks the energy and motivation needed to give your partner full attention. Fight back against the perils of an always-connected society by switching your phone off, and turning your senses on.
ENERGIZERS
Kick-start the day with our diverse collection of natural energizers and stimulants. Whether you put your faith in ancient remedies or opt for modern supplements based on traditional herbs, the result is the same—a revitalised feeling that lets you take on the day. Browse a range of dried herbs, supplements and liquid extracts all designed to give you a burst of cognitive or physical function. Beat the grind and feel invigorated by using our energizers as part of a healthy lifestyle.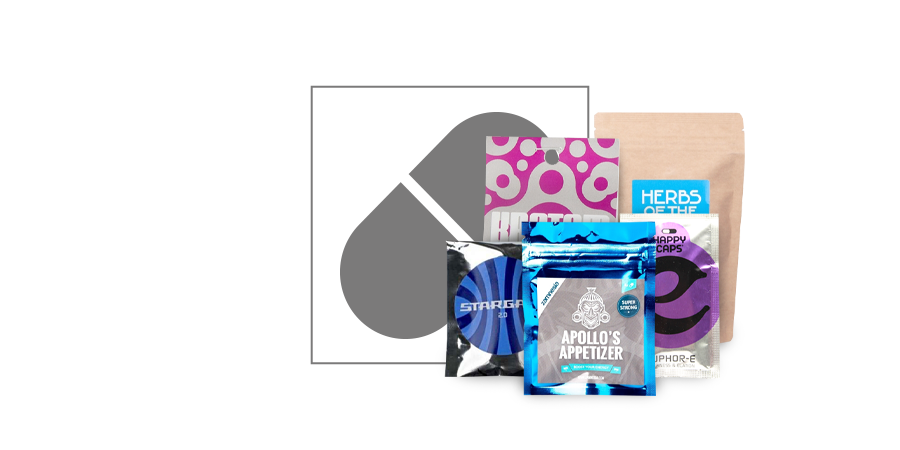 View Energizers
Smartshop Products: Questions & Answers
🎓 What is a smartshop?

A smartshop is a physical retail or online store that sells legal psychoactive drugs, paraphernalia linked to them and provides information on them. The psychoactive substances sold in most smartshops are natural products, not synthetic.

🧳 Can you take smartshop products back home with you?

Whether you can take smartshop products home depends on where you live. If you live in the Netherlands, where most smartshops are based and products are legal, it is no problem. If you live in another country, it will depend on its local laws. Often the case may be no. Be sure to check before you try.

🥇 What are the best smartshop products?

This depends on what you want, but the most popular tend to be Salvia divinorum and magic truffles—both of which offer strong psychedelic experiences. Most smartshops will have a wide range of natural psychoactive products to suit your needs, though.

🗺️ Where can you get smartshop products?

If you do not live locally to a physical smartshop, the best place to get smartshop products is on an online store. This allows for them to be discreetly mailed to your front door. Zamnesia has a huge range of smartshop products available online.
---