The Best Ways To Consume Cannabis Concentrates
Published :
Categories : Blog • Cannabis • Smoking & Consuming Cannabis
Cannabis concentrates can be dabbed, vaped, smoked, or even used in edibles or tinctures. In this article, we share the best ways to enjoy cannabis extracts and experience all they have to offer.
Cannabis concentrates/extracts are forever changing the way we consume weed. For recreational users, extracts have opened the floodgates to a new way to get stoned, while for medical patients, they offer a reliable and simple way to medicate.
Regardless of how you use cannabis, in this article we'll show you some of the best ways to consume weed extracts and explore all that they have to offer.
CANNABIS CONCENTRATES: HOW TO ENJOY WEED EXTRACTS
WHY CONCENTRATES?
Cannabis concentrates are made by extracting the main compounds within cannabis plant material (including cannabinoids and terpenes) and concentrating them in a single product.
There are many types of cannabis extracts out there. Some of the most popular include BHO (butane hash oil), hash, tinctures, kief, and CO₂ oil (often sold in cartridges). The use of cannabis extracts has become very popular in recent years and is forever altering the trajectory of cannabis technology.
For recreational users, cannabis concentrates make for a fun alternative to more traditional ways of using marijuana. They are known to produce a distinct high that many describe as "clear," yet potent, even in small doses.
For medical patients, on the other hand, cannabis extracts offer a fast, simple, and discreet way to medicate. Many patients claim that a single drag from a dab rig or vaporizer provides fast, reliable relief from their symptoms, without producing the "stoned" effects associated with smoking.
HOW TO CONSUME CANNABIS CONCENTRATES
There are many different ways to consume cannabis concentrates. Due to their popularity, most dispensaries and head shops now stock a wide variety of products designed specifically with extracts in mind. Check out 7 different ways to use cannabis extracts, listed below
TOP 7 WAYS TO CUNSUME CANNABIS EXTRACTS
1. DABBING WITH A DAB RIG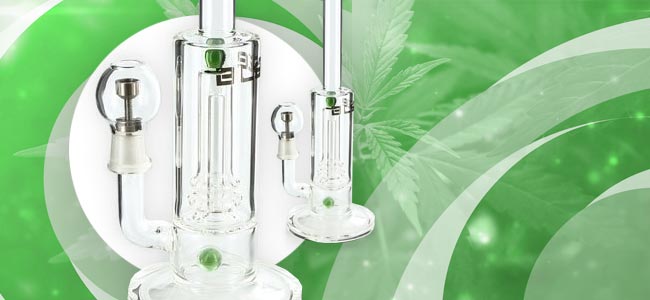 Dabbing is arguably the most popular way to consume extracts. This technique involves heating a concentrate on a hot surface, then inhaling the fumes created by the heat. Today, cannabis extracts are usually "dabbed" using special pipes known as dab rigs.
These rigs contain a nail which is heated using a butane blowtorch. Once hot, the concentrate of choice is then gently "dabbed" onto the surface of the nail to create vapor. This is usually done using a dab tool specially designed for safely handling extracts.
This vapor is then sucked into the rig, filtered in a water chamber, and finally inhaled through the mouthpiece. For any old-school hippies, this is essentially a glorified version of the old "knife hit" used to smoke hash back in the good ol' days.
The fact that dab nails need to be heated with a blowtorch can be unappealing to some users, and is also inconvenient for those looking to use cannabis more discreetly.
Nonetheless, dabbing like this makes for an extremely smooth experience that'll let you savour the unique taste of a concentrate and enjoy sweet, sensational hits.
The ideal temperature for dabbing is somewhere between 287-398°C. Lower temperatures will usually preserve more of the flavours of the oil while higher temperatures will produce better vaporization and smoother hits.
Dab rigs can cost anywhere from €50,00 for simple, single-chamber units made from basic materials, to €50,000 for unique pieces made by renowned glass artists. For a great oil rig that's easy to use and looks great, but won't blow a hole in your bank account, we suggest checking out the Green Glass Oil Bong or the Swirl Glass Oil Bong by Blaze.
These simple rigs are made from high-quality Pyrex and feature a stainless steel nail, a spherical water chamber, and a two-stage diffuser for extra filtration and a smooth dabbing experience. Clocking in under €100,00 each, these are great everyday rigs that'll guarantee an enjoyable dabbing experience every time around.
2. DABBING WITH AN E-NAIL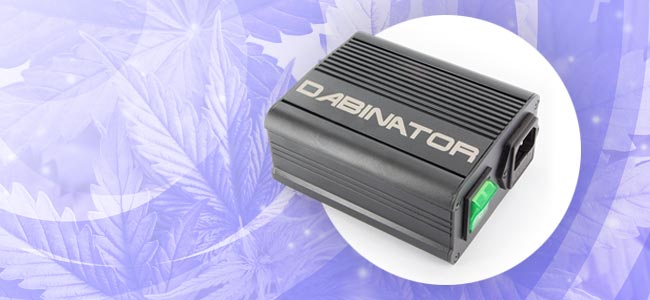 E-nails are the latest addition to dabbing accessories. As the name suggests, these are electronic nails that can be heated to a specific temperature without a blowtorch. E-nails are ideal for users wanting to experiment with dab rigs but are put off by the safety concerns of using a butane blowtorch.
Plus, e-nails are also great for those looking for extra control over the temperature of their concentrates as they come with precise temperature controls.
The one big downside to using e-nails, however, is that they're very pricey, with most sets easily fetching over €100,00. However, regardless of their price, e-nails make dabbing a lot safer and controlled. Given their temperature settings, users are able to experiment with different settings to find a perfect balance between flavour and vaporization.
If you're looking to step up your dabbing experience with a customised e-nail, we suggest checking out The Dabinator E-nail Set. This all-in-one kit provides you with everything you need to properly heat your oil-rig to the right temperature. The max temperature of The Dabinator is 600°C and the kit comes complete with a quartz glass nail, a heating element, a 2 metre Kevlar cable, and a 3-year guarantee on all parts.
3. VAPING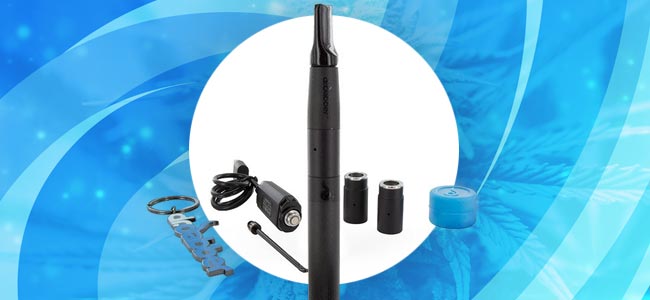 Another popular way to consume cannabis concentrates is via vaporizer. Vaporizers work by gently heating a substance (be it ground cannabis flowers or a concentrate) to the exact temperature at which the compounds within it begin to boil and "vaporize." This allows users to avoid combusting the substance and exposing their bodies to harmful chemicals associated with smoking.
Traditionally, vaporizers were big desktop rigs that needed to be constantly connected to a power source while in use. While these vapes are still available, they are quickly being replaced by portable "vape pens" designed to be used on-the-go. These vape pens can usually be charged via USB and offer a discreet way to enjoy extracts.
Originally, portable vaporizers could only be used with solvent-based extracts, including BHOs like wax and shatter, or CO₂ cartridges.
Vaporizers were very expensive when they hit the market. However, thanks to new vape technology, many portable vaporizers are now quite affordable. What's more, many models can be used with a variety of other concentrates including bubble hash, and even regular dried flower.
If you're looking to buy a vaporizer to use with cannabis concentrates, we suggest checking out the Dr. Dabber Aurora. This simple, affordable vaporizer has been specifically designed for enjoying extracts on-the-go in just three easy clicks.
This high-quality vape pen boasts a stylish design with a smooth satin finish. It features 3 different temperature settings, multiple atomizers, and Snaptech technology that easily combines all parts of the vape using magnets. This makes the pen extremely easy to assemble and even easier to use; simply click the button on the top of your vape 5 times to turn it on and then select your temperature setting.
Thanks to the Snaptech magnet technology, switching between atomizers is extremely easy too. Finally, the vape comes with a bunch of accessories, including a concentrate tool, concentrate jar, charging dock, key chain, extra mouthpiece, and much more.
The Dr Dabber Aurora is a great, affordable, entry-level vape pen that doesn't cut back on quality. Alternatively, if you're looking for a vape pen that'll also handle flower and resins, we suggest checking out the PAX 3.
This is the most portable and all-around vape PAX has to offer, and one that delivers a great vaping experience. It is a more upscale model, which is reflected in its higher, but fair, price.
The Bluetooth connection creates an easy but high-tech method of controlling the unit, allowing you to easily vape both concentrates and dried herb whenever you please. Unlike other portable vapes, PAX 3 comes with a temperature control allowing you to easily set the right temperature for vaping.
It also boasts great battery life and comes complete with a charger, stainless steel screens, a packing tool/dabber, cleaning brush, and much more. This is another excellent portable vape that offers a lot of flexibility and features.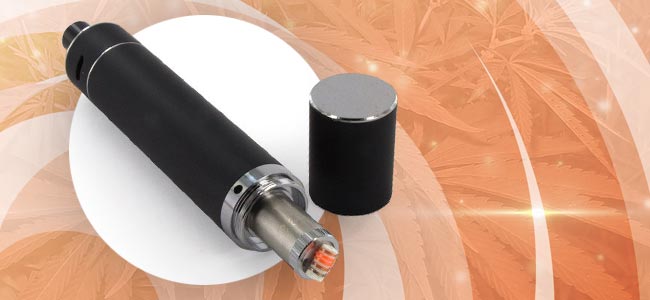 Finally, if you're after a medium-priced, concentrate-only vape, we suggest checking out the Boundless CF 710. Featuring both a single and dual quartz heating coil, this vape once again gives dabbers the freedom to switch up their options based exactly on what kind of concentrate they are using.
It also features a long battery life and a sturdy build that can easily handle being knocked around in a backpack or bag. At its price, this is a slightly more expensive vape that's ideal for vapers looking to step up their game a little.
4. T-WAXING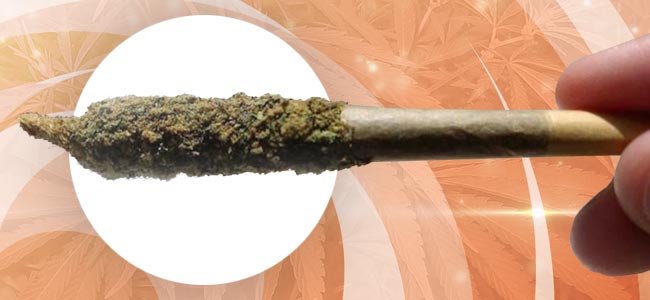 T-waxing is a great alternative for cannabis users looking to explore the world of concentrates without having to invest in a dab rig, vaporizer, or other forms of specialised equipment.
T-waxing involves sprinkling some of your favourite concentrate on top of a nice layer of ground flower in a joint, blunt, or bowl, and sparking up as usual. This allows you to enjoy the added flavour and unique effects of concentrates along with some good ol' flower.
However, keep in mind that mixing concentrates and flower compromises the flavour of both, which may not be ideal if you're looking to preserve the taste of either. Also, some types of concentrates can be extremely sticky and hard to handle, which may make for a messy procedure when preparing your joint, blunt, or bowl.
All you need to get t-waxing is the regular gear used to roll a joint or pack a bowl. To check out our full range of smoking accessories, including papers, filters, grinder, pipes, bongs, and more, check out our head shop here.
5. PIPES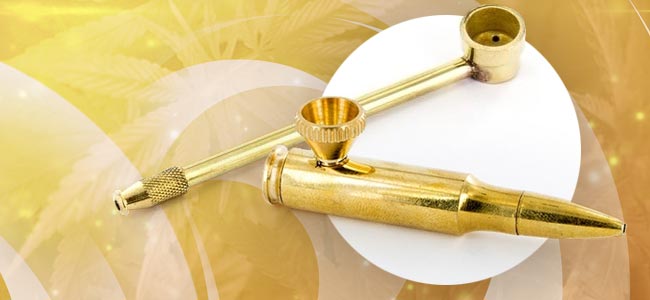 If you enjoy smoking and want a simple, affordable way to savour the flavour of your concentrates on their own, we suggest using a specialised concentrate pipe.
These pipes are known colloquially as hash pipes, mainly because they were traditionally designed to be used with bubble hash, kief, or regular block hash. However, most newer pipes can also be used with other concentrates like BHO. Most hash pipes require little more than a reliable lighter and the occasional screen replacement.
While they're very similar to traditional pipes, hash pipes tend to be slightly more heat resistant than regular pipes, seeing as they need to be heated to higher temperatures in order to properly vaporize concentrates. They can be made from a wide variety of materials, including wood, metal, glass, acrylic, soapstone, and more.
More traditional hash pipes have elaborate styles and carvings that tend to take after the pipes used for centuries in the middle east and India. Because of their low price, hash pipes make for a great midway point between t-waxing and dabbing, still allowing users to get a good feel for the unique flavours and effects of concentrates, without the added cost and hassle of buying/using a vape or dab rig.
If you're interested in smoking concentrates with a hash pipe, we suggest checking out our Small Brass Pipe. Made completely of brass, this is a very stylish pipe that's strong enough to stand up to the extra heat needed to enjoy most types of concentrate.
Alternatively, check out our Metal Bullet Pipe which is a great, cost-effective accessory that'll easily handle a variety of concentrates. Just make sure to invest in a dab tool as well to handle your extracts.
6. IN EDIBLES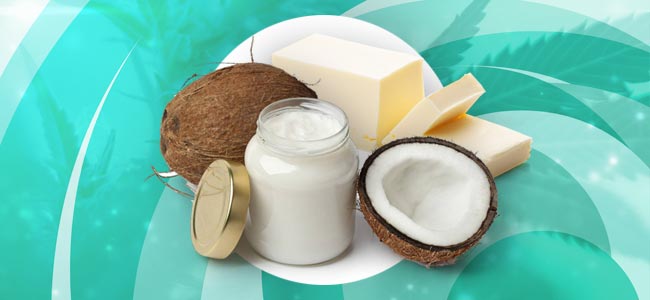 Apart from dabbing, vaporizing, and smoking, you can also use cannabis concentrates to make delicious edibles. All you need to do is slowly heat your concentrates in some sort of fat-rich substance like butter or coconut oil. The easiest way to do this is to follow a regular recipe for your favourite dish.
Take the fat and heat it slowly over low heat. Then add in your concentrate, stirring regularly to make sure it mixes easily. Finally, once the mixture has cooled, simply proceed with making your recipe along with the weed-infused oil/butter.
Keep in mind that less solid concentrates like budder or wax may mix better with the fat and spread more evenly throughout your final dish. Mixing cannabis concentrates into your food is a great way to give your favourite meal an extra kick. Unfortunately, doing so doesn't let you appreciate the unique flavours of the concentrate as they'll be covered up by the flavours of your food.
While concentrate connoisseurs may look at you funny as you stir your BHO into a pile of butter, using cannabis extracts to infuse edibles is far from uncommon. Just remember to pay extra attention to your dosing as cannabis extracts are much stronger than regular flower.
7. AS TINCTURES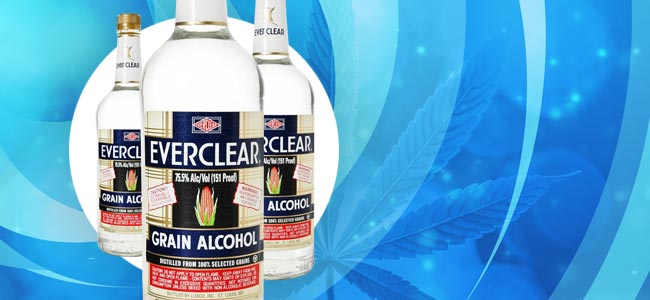 Cannabis tinctures essentially are a type of concentrate. However, they are typically made from cannabis flower. But, just like with edibles, tinctures can be easily made with the extract of your choosing. All it takes is a high-grade alcohol solution (like Everclear) and some time.
Tinctures containing extracts are usually made by heating the alcohol solution thoroughly to 105°C to ensure the compounds from the concentrate are absorbed into the solution. From there, the tincture can be consumed as normal, using a dropper to either mix it into food or drink, or even enjoyed on its own.
The great thing about tinctures is that they make dosing extremely easy and can be used very discreetly. Unfortunately, because they have to pass through the digestive tract, they can take some time to take effect (similar to edibles).
Plus, using concentrates to make tinctures also destroys most of the extract's unique flavours, or at least makes them hard to enjoy.
TRY YOUR FAVOURITE CONCENTRATES TODAY
As you can see, there are many different ways to enjoy the numerous concentrates making their way to the market. Remember, if you're interested in experimenting with concentrates for their unique flavours, we recommend dabbing or vaporizing. These are the methods that do the best to preserve the natural flavours of the concentrate as well as the unique effects of extracts like BHO, hash, and more.
Using a hash pipe is another great way to enjoy concentrates on their own and makes for an affordable alternative to buying a vape or dab rig.
Finally, if flavour isn't that important to you, feel free to try t-waxing, mixing concentrates with edibles, or making your very own concentrate-based tinctures and experimenting with extracts that way.
Whichever way you choose, remember that there's no right or wrong way to enjoy cannabis extracts; its all about finding what works for you.
Written by: Steven Voser
Steven Voser is an Emmy Award Nominated freelance journalist with a lot of experience under his belt. Thanks to a passion for all things cannabis, he now dedicates a lot of his times exploring the world of weed.

Find out about our writers