Blog

4 min
Top 7 Cannabis Strains With A Unique THC:CBD Ratio
4 min
We give you a run-down on several strains and their unique THC:CBD ratios. Find out which strain may work best for your individual needs and preferences as a medical and/or recreational user.
When discussing cannabis and the effects of weed on your body, invariably you will be presented with two acronyms that always get the main stage spotlight. They are a bit like Batman and Robin; a dynamic duo that fair well on their own, but seem to heighten each other's potential when working together to fight for a common cause.
THC, or tetrahydrocannabinol, would be Batman. The undisputed hero. CBD, or cannabidiol, would be Robin. Until very recently, highly underappreciated and unfairly filling in the background.
With the advent of legal medical cannabis and the tremendous potential it displays for a wide range of conditions, CBD has risen in rank, possibly to #1 as the most influential cannabinoid shaping society's perception or our beloved plant.
HOW DO THC AND CBD WORK TOGETHER?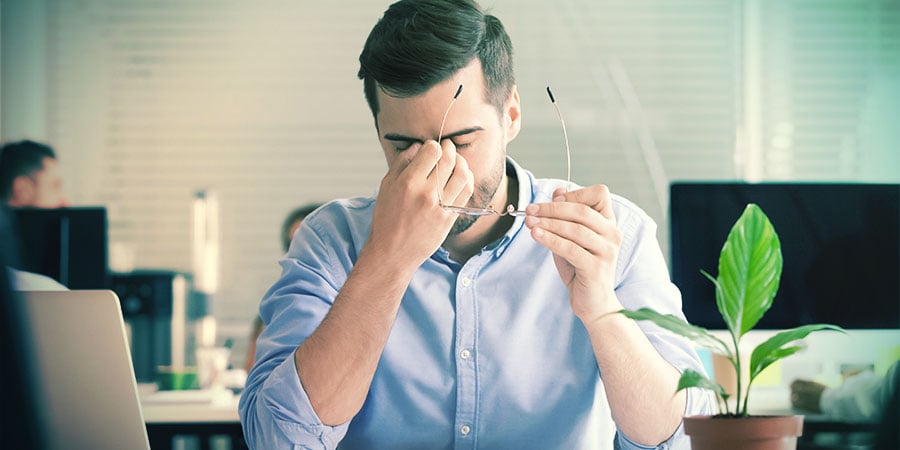 The great thing about what we know of CBD is that it interacts with THC in a very interesting way. They are polar opposites in "personality" - THC is psychoactive and a CB1 receptor agonist; CBD is non-psychoactive and a CB1 receptor antagonist - nevertheless, together, they seem to boost each other's molecular efficiency and efficacy.
In practical terms, CBD modulates THC's action, meaning that different ratios of these two main cannabis constituents will produce significantly different biochemical reactions. This is particularly interesting in the medical field, where certain treatments might favour one ratio of THC:CBD over another.
As an example, female cannabis seeds that create a strain with a perfect 1:1 ratio have been shown to be of particular interest for multiple sclerosis patients. Symptoms like chronic pain, muscle spasticity, and urinary tract issues are dealt with more efficiently and without the side effects of traditional pharmaceuticals.
Children with severe forms of epilepsy show an astonishingly good response to CBD-rich and very low-THC content, which is an ethical blessing since no one really wants to give a child any form of psychotropic. On the other side of the spectrum, those suffering from PTSD and depression may benefit from a higher dose of THC as compared to CBD.
Top 7 Cannabis Strains With A Unique THC:CBD Ratio
So, which strain is the best for you? That is a question only you can answer as everyone reacts differently based on their unique needs and preferences. To get an idea of how different cannabinoid ratios influence diverse outcomes, here are our top 7 choices of very interesting strains with unique THC:CBD ratios.
REMO CHEMO BY DINAFEM
Urban Remo is the moniker of a legendary Canadian breeder and entrepreneur. In collaboration with Dinafem, he crossed UBC Chemo and a Bubba Kush. It is said that UBC Chemo was developed at the University of British Columbia as a specific strain to aid chemotherapy patients. The elevated THC content will not only boost mood, but also combats side effects of chemotherapy like nausea and hunger suppression.
Remo Chemo was therefore developed and back-crossed to stabilise the genetics, offering you a steady supply of feminized seeds. Like other indica-dominant strains with purple genetics, leaves and buds might turn purple in the later stages of maturation, especially in cooler nighttime temperatures. Medium yielding, but exceptionally potent.
CANDIDA (CD-1) BY MEDICAL MARIJUANA GENETICS
Medical Marijuana Genetics has set out to produce highly-targeted strains for a plethora of conditions. As always, you must take into account natural genetic variation and growing conditions, as well as your own physiology, but the point is this strain was developed to be easy to grow indoors, in a greenhouse, or outdoors.
There are two distinct phenotypes. One pheno is clearly a sativa, fairing well in tropical climates. It will yield well, but outperform this in trichome production - a great candidate for extracts. The indica pheno will produce bigger and fatter buds, as well as increased CBD content. The company recommends this strain to treat anxiety, depression, epilepsy, seizures, and stress.
DINAMED CBD BY DINAFEM
Dinamed CBD was the first commercial option for an all-CBD, virtually no-THC strain. This is an absolute no-brainer if you are looking into producing a consistent stream of top-quality CBD weed, extracts, or edibles; given it's fantastically short flowering time of 60 days and high yield (especially outdoors), this strain boasts a genetic paradox that makes her appealing to a wide array of consumers and cultivators.
Outdoors in favourable conditions, she can get up to 3m high and yield over 1kg/plant!
Dinafem CBD won 1st prize in the "Flower" category at the CBD-Rich Cup 2016 in Cadiz, Spain - not only due to her interesting growth profile, but also the sheer quality, taste, and smell of the bud, often described as sweet and orangey.
CBD THERAPY FEMINIZED BY CBD CREW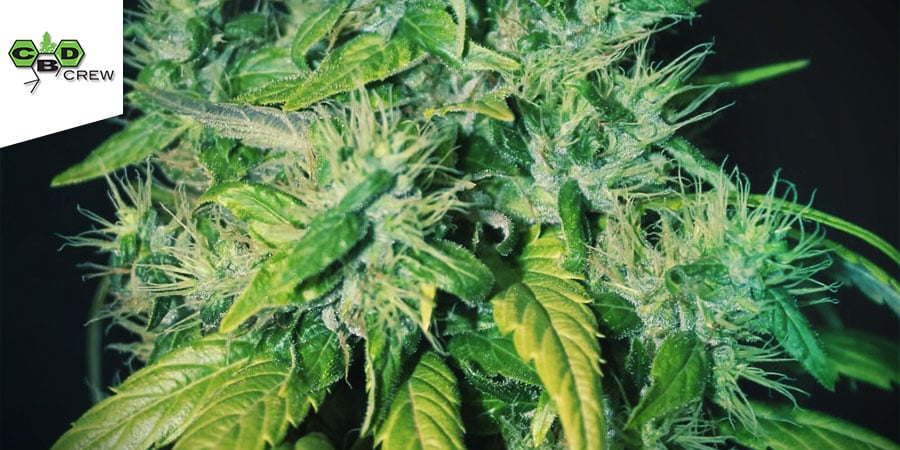 This strain is a landmark in the cannabis breeding arena. It is one of the very first high-CBD, low-THC strains to be commercially available and stable. Unlike some previous attempts, these genetics do not contain hemp lines, solely recreational-grade cannabis strains.
It took over 4 years of testing to achieve this result. And the results have been fully verified by independent and specialised laboratories in Europe and the US, namely Fundación CANNA Spain and The Werc Shop.
CBD Therapy has been very positively reviewed by patients suffering from Dravet syndrome, MS, Crohn's disease, fibromyalgia, inflammation, anxiety/depression, and epilepsy.
ORINOCO (OR-1) BY MEDICAL MARIJUANA GENETICS
Staying true to their name, Medical Marijuana Genetics does not try to hide under the "medical" tagline simply to justify their presence. They do realise that despite THC being psychoactive and the fact that not everyone likes to get too high, people still can benefit from THC's medical potential. So how to deal with this issue? Increase CBD content to modulate and counteract some of THC's effects for a much smoother experience.
Verified by both Fundación CANNA and Totem Labs, this is a fantastic strain for daily or continued use by patients who find relief for depression, ADHD, anorexia, epilepsy, and autism.
This sativa-dominant specimen has an 8-10 week flowering period and is very easy to grow, both indoors and outdoors. It was the winner of the Spannabis Champions Cup 2017 as the best CBD strain of 2017.
BCN DIESEL CBD FEMINIZED BY KANNABIA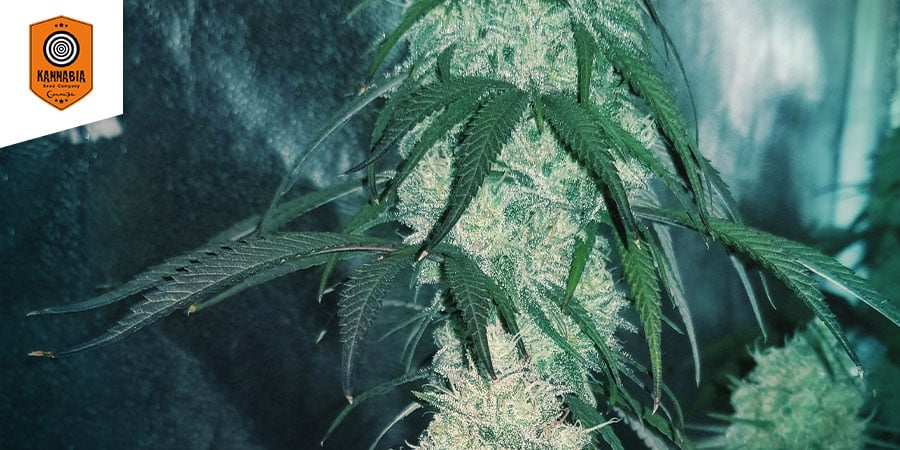 This is the CBD-rich version of the highly sought after strain by recreational tokers, BCN Diesel. This strain is, in fact, a Spanish descendent of primo NYC Diesel.
So what to expect? An intense citrus experience that is a joy to smoke. Now with a big CBD bump, this new version could very likely outperform its predecessor in overall commercial success.
Growing short and stubby, it flowers for about 55 days. This is another great choice for those who do appreciate getting high, but cannot consume regular recreational strains in the quantities needed to observe medicinal effects. With BCN Diesel CBD, you can medicate all day without experiencing overpowering body sedation or too strong a head-high.
SHARK SHOCK CBD FEMINIZED BY DINAFEM
One really needs to go out of their way to achieve a perfect 1:1 ratio. Not only that, the growing profile of Shark Shock CBD makes it a particularly good candidate for commercial medical growers.
Boasting a 55-day flowering period, it is also a heavy yielder, giving you up to 500g/m² indoors, and up to 800g/plant outdoors. It is relatively easy these days to produce a very high-THC or very high-CBD plant, but to get 6% of each is, in fact, a glorious feat.
This indica-dominant strain will not leave the avid recreational smoker unimpressed. It packs a serious punch in its own right, giving the best of both worlds in perfect balance. A "must try" for those with no experience with the unique qualities of a perfectly balanced THC:CBD ratio.