Blog

5 min
Top 7 Cannabis Strains With A Unique THC:CBD Ratio
5 min
We give you a run-down on several strains and their unique THC:CBD ratios. Find out which strain may work best for your individual needs and preferences as a medical and/or recreational user.
When discussing cannabis and the effects of weed on your body, invariably you will be presented with two acronyms that always get the main stage spotlight. They are a bit like Batman and Robin; a dynamic duo that fair well on their own, but seem to heighten each other's potential when working together to fight for a common cause.
THC, or tetrahydrocannabinol, would be Batman. The undisputed hero. CBD, or cannabidiol, would be Robin. Until very recently, highly underappreciated and unfairly filling in the background.
With the advent of legal medical cannabis and the tremendous potential it displays for a wide range of conditions, CBD has risen in rank, possibly to #1 as the most influential cannabinoid shaping society's perception or our beloved plant.
HOW DO THC AND CBD WORK TOGETHER?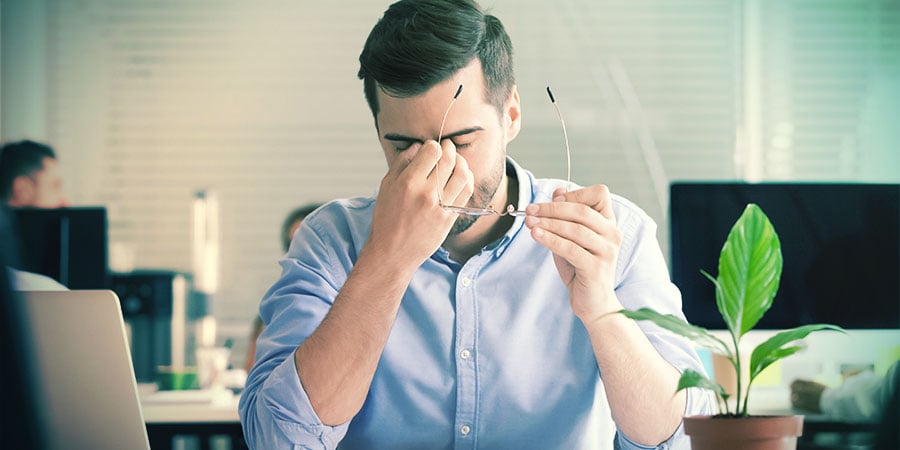 The great thing about what we know of CBD is that it interacts with THC in a very interesting way. They are polar opposites in "personality" - THC is psychoactive and a CB1 receptor agonist; CBD is non-psychoactive and a CB1 receptor antagonist - nevertheless, together, they seem to boost each other's molecular efficiency and efficacy.
In practical terms, CBD modulates THC's action, meaning that different ratios of these two main cannabis constituents will produce significantly different biochemical reactions. This is particularly interesting in the medical field, where certain treatments might favour one ratio of THC:CBD over another.
As an example, female cannabis seeds that create a strain with a perfect 1:1 ratio have been shown to be of particular interest for multiple sclerosis patients. Symptoms like chronic pain, muscle spasticity, and urinary tract issues are dealt with more efficiently and without the side effects of traditional pharmaceuticals.
Children with severe forms of epilepsy show an astonishingly good response to CBD-rich and very low-THC content, which is an ethical blessing since no one really wants to give a child any form of psychotropic. On the other side of the spectrum, those suffering from PTSD and depression may benefit from a higher dose of THC as compared to CBD.
Top 7 Cannabis Strains With A Unique THC:CBD Ratio
So, which strain is the best for you? That is a question only you can answer as everyone reacts differently based on their unique needs and preferences. To get an idea of how different cannabinoid ratios influence diverse outcomes, here are our top 7 choices of very interesting strains with unique THC:CBD ratios.
CBD THERAPY FEMINIZED BY CBD CREW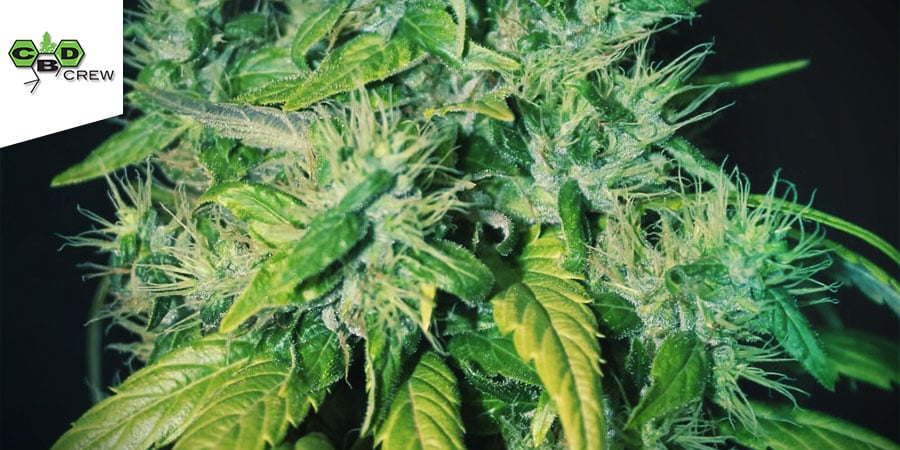 This strain is a landmark in the cannabis breeding arena. It is one of the very first high-CBD, low-THC strains to be commercially available and stable. Unlike some previous attempts, these genetics do not contain hemp lines, solely recreational-grade cannabis strains.
It took over 4 years of testing to achieve this result. And the results have been fully verified by independent and specialised laboratories in Europe and the US, namely Fundación CANNA Spain and The Werc Shop.
CBD Therapy has been very positively reviewed by patients suffering from Dravet syndrome, MS, Crohn's disease, fibromyalgia, inflammation, anxiety/depression, and epilepsy.
BCN DIESEL CBD FEMINIZED BY KANNABIA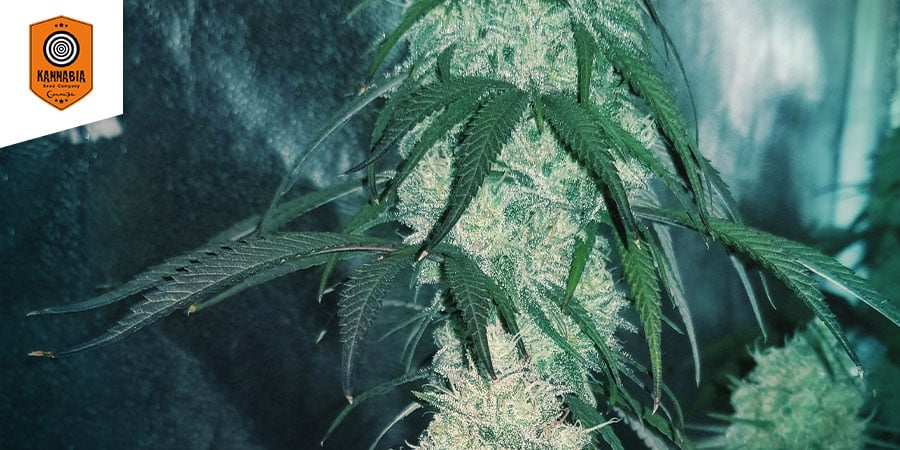 This is the CBD-rich version of the highly sought after strain by recreational tokers, BCN Diesel. This strain is, in fact, a Spanish descendent of primo NYC Diesel.
So what to expect? An intense citrus experience that is a joy to smoke. Now with a big CBD bump, this new version could very likely outperform its predecessor in overall commercial success.
Growing short and stubby, it flowers for about 55 days. This is another great choice for those who do appreciate getting high, but cannot consume regular recreational strains in the quantities needed to observe medicinal effects. With BCN Diesel CBD, you can medicate all day without experiencing overpowering body sedation or too strong a head-high.
CBD FIX BY ZAMNESIA SEEDS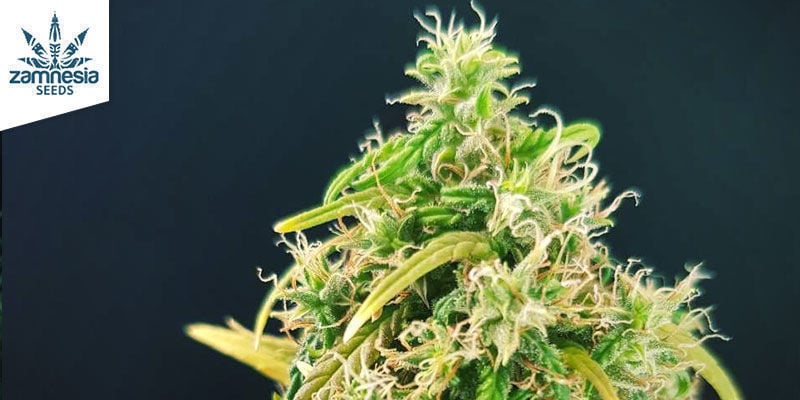 CBD Fix by Zamnesia Seeds provides a fair amount of CBD (7%), while keeping the THC content nominal (0–1%). The result is a cultivar that effortlessly delivers the potential benefits of CBD, as well as large yields and fantastic flavours to top things off.
By keeping such levels of CBD and THC, CBD Fix is a strain that can be enjoyed at any time of the day without the risk of any psychoactive effects.
Ideal for home growing projects, this cultivar can dish out up to 500–550g/m² inside and around 700–750g per plant when allowed to flourish in optimal conditions outdoors. Taking just 10–11 weeks to complete its flowering phase, it's never been easier to get your CBD fix at home.
PAINKILLER XL BY ROYAL QUEEN SEEDS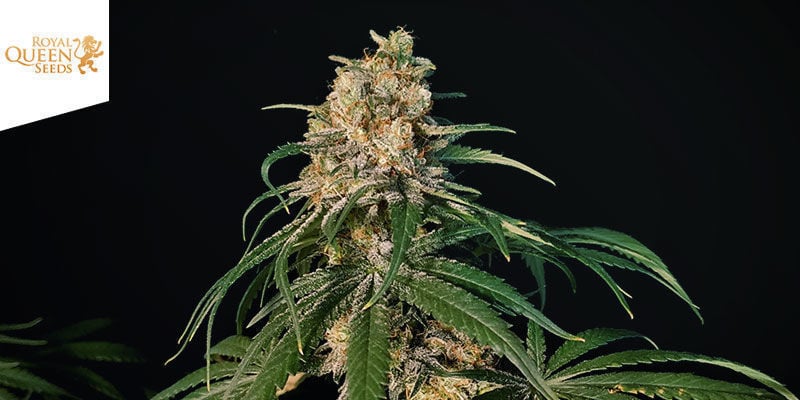 Offering a 1:1 ratio of THC:CBD (9% each), Painkiller XL by Royal Queen Seeds is the result of teaming up Respect 13 with Juanita la Lagrimosa. This is a rich cultivar that provides both psychoactive effects and a potential well-being boost from CBD.
Painkiller XL creates a high that is cerebral, with mild moments of euphoria. However, these effects are held on a tight leash and are countered by equal levels of CBD. Boasting some great flavours, this is a strain that can be easily enjoyed whether smoked or vaped.
Perfect for cultivating at home, very little is required to get the best out of Painkiller XL. Plants are small in stature, reaching heights of only 60–100cm, but their yields certainly make up for what they lack in size. When grown in the best possible conditions, it's not unusual to see returns in the regions of 500–550g/m² in indoor projects, whereas plants grown outside will easily top 500–550g per plant.
AMNESIA HAZE BY AMSTERDAM GENETICS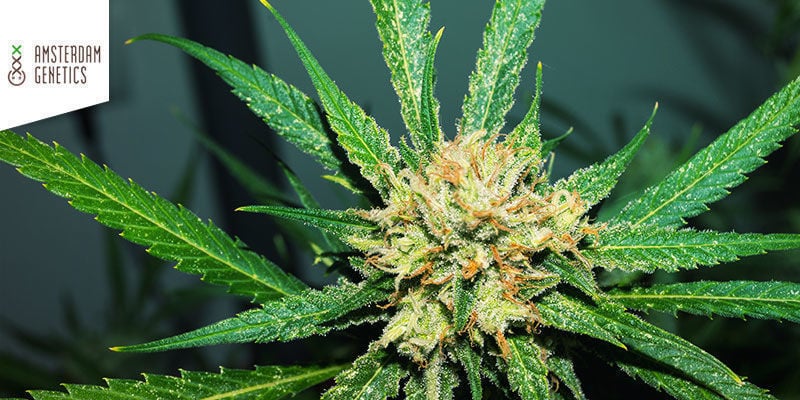 Although they're no strangers to creating truly unique strains, Amsterdam Genetics' hallmark strain is Amnesia Haze. So much so that it's one of the most popular and best-selling strains available in coffee shops today. While not teeming with CBD (0–1%), this is a cultivar with sizeable THC levels, often reaching 25%. The result is a sativa-dominant strain that is perfect for providing uplifting and creative sensations that you won't be able to get enough of.
Amnesia Haze was born from a potent combination of Afghani Hawaiian, Laos and Jamaican strains. This hybrid takes the finest traits of its parent strains to produce great herbal flavours and aromas, as well as hearty yields.
After a short flowering time of about 11–12 weeks, Amnesia Haze will be ready to give up the goods. Growers will be treated to hefty yields of heavy flowers. Overall, this is a strain that packs a punch in all the best ways.
CBD LEMON POTION AUTO BY BARNEY'S FARM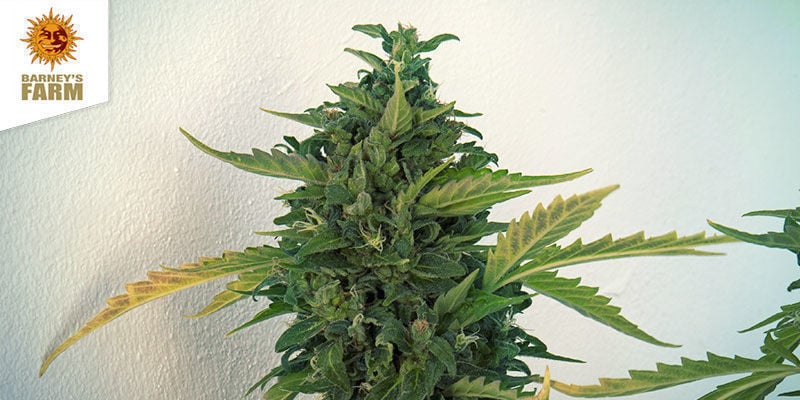 Boasting bold, citrus flavours coupled with a high CBD content of 15%, CBD Lemon Potion Auto is precisely what those looking for an accessible and easy CBD strain are after. Through and through, this is a strain that delivers on a multitude of levels. Of course, it's ideal for a casual smoke or vape, but many users have taken to creating oils and extracts to get the most out of their plants.
It's not a huge strain to cultivate, but it's effortless to maintain. After just 9–10 weeks from seed, growers can expect to receive around 50g per plant outdoors. While this isn't as much as other strains on our list, it truly is a case of quality over quantity. The buds present a spicy lemon scent that carries flawlessly over to the taste. CBD Lemon Potion Auto does have a bit of THC in its genetic makeup, meaning that users will get a mild buzz and a warm, soothing sensation.
TATANKA PURE CBD BY ROYAL QUEEN SEEDS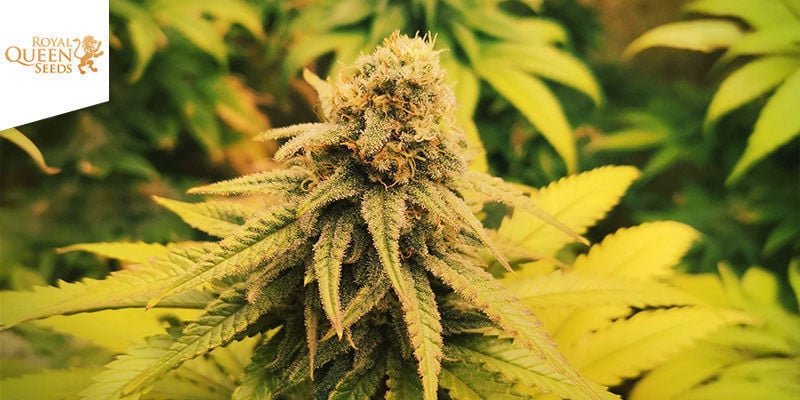 Named after the Native American medicine man Tatanka Lyotake, otherwise known as Sitting Bull, Tatanka Pure CBD is Royal Queen Seeds' tribute to the man himself. Primarily a CBD strain (14%) with minimal THC content of 0–1%, this is a cultivar that is ideal for those seeking the potential benefits of cannabidiol.
Derived from Elixir Vitae and Medical CBD, it's an indica-dominant species that offers sweet and bitter notes that are easily found in both its aroma and flavour. It's ideal for both rolling into a joint after a long day or loading into a vaporizer for a quick hit. Both options will provide users with everything the strain has to offer.
Providing an effortless growing op, Tatanka Pure CBD is a good project for novices, as well as the more experienced. Taking just 7–8 weeks for flowering, growers will be rewarded with a large number of nugs to use as they see fit. The strain delivers up to 400–450g/m² indoors and around 450g per plant outside.
FIND THAT SWEET THC:CBD RATIO EASILY
From THC-rich strains, through those containing a 1:1 THC:CBD ratio, to cultivars focussing on CBD, there's something for everyone when it comes to cannabis varieties. Of course, as with most things in life, it really comes down to preference and what you're looking to get out of the experience. Fortunately, it's never been easier to get paired up with a strain that's going to tick all of your boxes. Simply head over to the Zamnesia store and check out all of the strains above, plus many more that are available to order right now.