Blog


3 min
How To Make Bubble Hash

3 min
Bubble hash is seen throughout the world as some of the purest and finest available, and the great thing is, it is not particularly complicated to make!
When it comes to the many forms of hashish, few can match the pure quality of well-made bubble hash. As the name suggests, bubble hash will melt and bubble when heated. It is an indication of purity and results in a smooth, enjoyable experience. However, hashish that easily burns when heated is probably of poor quality. This is due to excess plant material within the hashish, resulting in a much rougher smoke. There is an old saying:
"If it doesn't bubble, it's not worth the trouble!".
We will discuss two different methods for creating Bubble Hash to give you an overview of the possibilities. You can choose which method you prefer. Now, let's get started!
METHOD 1: MANUALLY MAKING YOUR BUBBLE HASH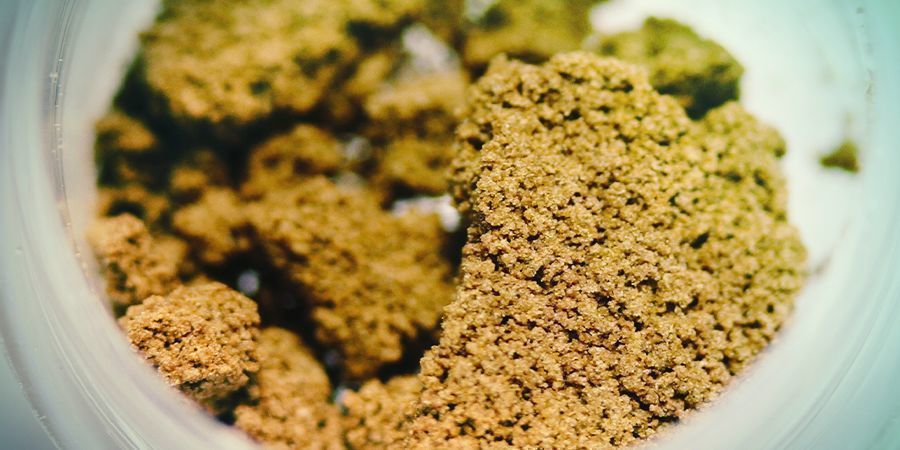 So, how exactly can you create your own supply of bubble hash? Fortunately, it's not complicated. The process of making bubble hash is pretty precise, but the quality difference is phenomenal, making it absolutely worth the effort. Essentially, making bubble hash involves isolating trichomes from the plant matter within ice water, and then passing them through a series of increasingly finer mesh pouches that collect them. It's not just buds that can be used in this process. Making bubble hash allows growers to use "waste products" such as trim and shake to harvest trichomes that would otherwise go straight into the compost pile.
MAKING YOUR OWN BUBBLE HASH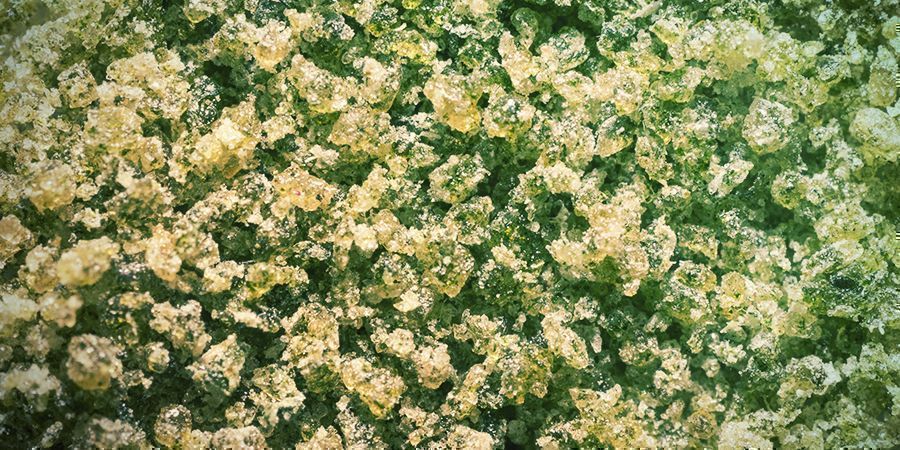 If you decide to use the manual process (which is a good choice!), you will need several bags that feature increasingly finer mesh. The more bags used, the better. More bags allows for the collection of a larger amount of trichomes, with smaller mesh capturing purer and high-quality kief.
The Ice-O-Lator system is a series of mesh bags that has been designed specifically to first isolate trichomes, and then capture them later down the line. The system is based on the fact that trichomes are heavier than water. After being vigorously mixed with ice and water, the trichomes sink through the first bag and are eventually isolated. The smaller-micron mesh bags are then used to capture trichomes whilst allowing water to pass through.
At Zamnesia we offer two version of the Ice-O-Lator system. First, the special travel edition, which is extra compact, easy to store and perfect for on the go. The Ice-O-Lator Travel is suitable for up to 25 grams of dried plant matter. For processing up to 200 grams of dried plant matter, the small Ice-O-Later bags can be sued. These are available in sets of 2–7 bags with sizes varying from 220μm to 25μm. For making Bubble Hash we recommend using at least two mesh bags, but the quality of your hash increases with the number of bags you use.
EQUIPMENT
To make your own stash of bubble hash, you'll need:
2 large buckets
Water
Ice
Something to stir the mix with
Cannabis trim—the better the quality, the more/better the end product
Several mesh bags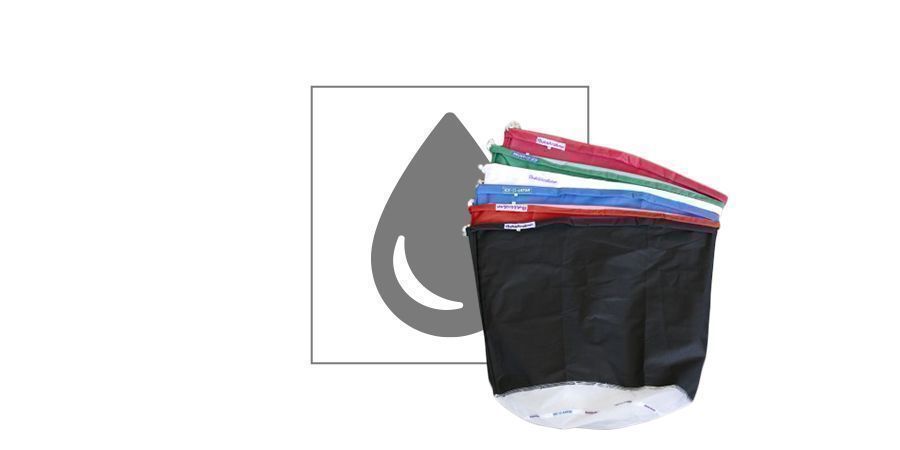 View Product
INSTRUCTIONS
First, consider how much cannabis you will need. You can use the thumb rule that 10 grams of cannabis will produce 1 gram of hash, but this largely depends on the quality of the material used.

Put your trim into one of the buckets and add some ice. Then submerge with cold water.

Take your stirring stick and stir everything in circular movements for 15 minutes.

Prepare your mesh bags in the other bucket. Start with the 25μm bag. Place it in the bucket with the side folded over the edge. Repeat the same process with your other bags and place them in ascending order.

Carefully pour your mix into the bucket with the bags and let the mixture stand for 15 minutes.

Now comes the part where the bags are collected one by one. Start with the inner pocket; this should be your 220μm bag if you purchased one. Carefully remove it from the water and drain well. Set the bag aside after draining. The vast majority of your large plant material must now be removed. Repeat this process with the rest of the bags, carefully lifting and draining them.

You will see different grades of hash begin to form in each bag, with quality improving as the bags get smaller.

The last bag requires the most care. Patience is a good thing here. Carefully lift the bag, moving slowly to drain so that the lumps of trichomes don't fall apart. This is your highest-quality hash.

Scoop all trichomes out of this last bag and place them on a smooth surface for a few hours. When they are dry, you will have some first-class trichomes, ready to use, or to be pressed into hashish.
As shown above, the process of bubble hash production is fairly simple. You only need some bags to filter properly. Once you have these, you can make top-quality hash in no time!
METHOD 2: MAKING BUBBLE HASH WITH THE BUBBLEATOR B-QUICK
Making your own bubble hash, as mentioned above, works great, but products have been designed to make the process even more simple and much less messy. The Bubbleator B-Quick is one such machine that has condensed the entire process. This portable and easy to use apparatus also comes with a thermometre, pyramid zipper bag, a cleaner bag, and a crystal catching bag. The Bubbleator B-Quick works by automatically spinning plant material within water and ice, saving large amounts of time and physical work.
Written by: Zamnesia
Zamnesia has spent years honing its products, ranges, and knowledge of all things psychedelic. Driven by the spirit of Zammi, Zamnesia strives to bring you accurate, factual, and informative content.

Find out about our writers
---