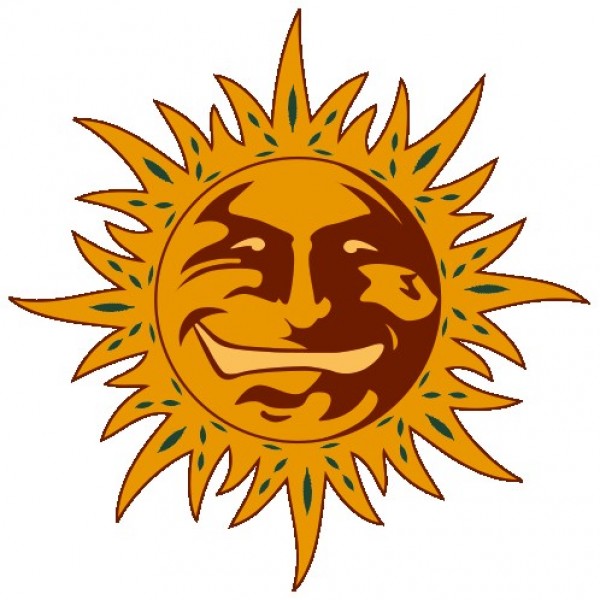 To really understand the passion behind Barney's Farm, you need to travel right back to the 1980's, when Derry, the owner, set out to travel the world in search of landrace genetics. This journey of genetic discovery took him across Asia and the Middle East, visiting places that are now famously known for their grassroots strains, such as Afghanistan, Tibet, Pakistan, India and Thailand – to name but a few.
With his new catalogue of landrace strains in hand, Derry traversed his way up into the Himalayas, where he spent three years with a group of like-minded individuals cultivating and cross breeding all of the seeds he had obtained. With these, a selection of the best phenotypes was picked – for their THC content, aroma and exquisite taste. They were then backcrossed, to stabilise them even further.
Although extensive, this was just the beginning. In 1992, Derry returned to Amsterdam and took over Barney's Coffee Shop. Using the seeds he had bred in the Himalayas, Derry quickly turned Barney's farm into an organisation of experimentation and quality. It led to a fast and furious rise to fame, with Barney's Farm being regarded as being home to some of the finest breeders and genetics in the world. People travel from far and wide to visit their shop in Amsterdam, and few leave disappointed. That original passion and willingness to experiment persists to this day, with Barney's farm continually releasing new and exciting strains of all types for us to enjoy – there is a reason they win so many Cannabis Cups!

PACKAGING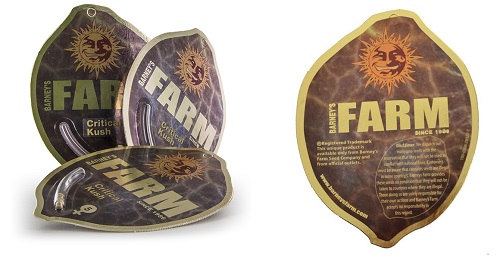 Barney's Farm packaging has been specially designed to keep cannabis seeds safe from impact and humidity no matter where they are being sent. However, Barney's packaging is the type that can only be opened once, and not resealed, so if you have more seeds than you are using, it is a good idea to have storage lined up.

Each pack of Barney's Farm cannabis seeds contains 5 or 3 seeds.

AWARDS Barney's Farm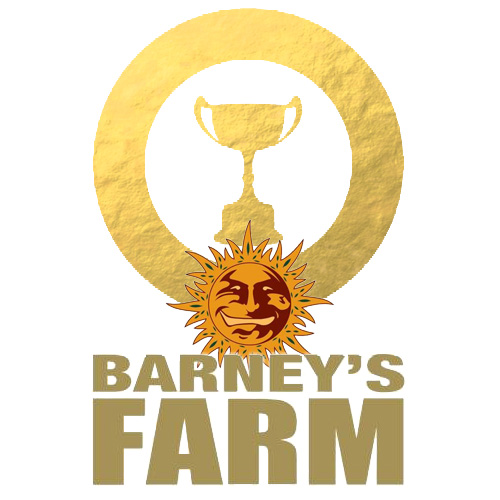 Barney's Farm is a seed bank with a lot of experience and high-quality genetics under their belt. As such, it is no surprise to know they have won many international awards, including over 40 cannabis cups. To give you a look at some of the best they have to offer, here are all the strains that have won a first place award at the Cannabis Cup.
---
Cookies Kush

 
 

Awards:

• 2014 Cannabis Cup, 1st place for best overall strain

Combining the famous Girl Scout Cookies with OG Kush, Cookies Kush is a master blend of potency, flavour, and strong growing traits. She can produce in excess of 600g/m² in just 50-60 days of flowering. Combine this with her earthy, spicy flavour and her heavy knockout stone, and you get a good idea of why she is a winner!

 
---
Liberty Haze

 
 

Awards:

• 2011 Cannabis Cup, 1st place for best overall strain

Liberty Haze remains an Amsterdam favourite, drawing in people from across the globe wanting to sample her delights. She combines a beautifully floral, refreshing citrusy aroma with a THC content of 25%. The result is an immediate head rush that keeps on going, lifting the mind to soaring heights - allowing it to rest there for a long time before gently bringing it back down to Earth.

 
---
Tangerine Dream

 
 

Awards:

• 2010 Cannabis Cup, 1st Place for best overall strain

This indica dominant hybrid is the mix of G13 x Afghan x Neville's A5 Haze. It is a combination that gives her large yields of very powerful bud, as well as a short stature and quick flowering times. As the name suggests, her bud is sweet, fruity and tantalising, inducing deep relaxation.

 
---
Acapulco Gold

 
 

Awards:

• 2010 Cannabis Cup, 1st place for best sativa

At the time of its conquest at the cannabis cup, Acapulco Gold was hailed as one of the most important leap forwards in sativa genetics, and a benchmark for all future sativas to follow. This all-star is able to uplift the mind while soothing the body into a deep and relaxing stone.

 
---
Pineapple Chunk

 
 

Awards:

• 2009 Cannabis Cup, 1st place for best indica

Pineapple Chunk is the complex mix of Pineapple x Skunk #1 x Cheese. She displays extreme resistance, making her a vigorous and stable grower. As you can imagine, Pineapple Chunk combines the power and flavour of her three parents, creating a pungent skunky flavour that has smooth undertones of pineapple. She has a very potent THC content mixed with a high CBD content; the result is an extremely relaxing and heavy body stone.

 
---
Utopia Haze

 
 

Awards:

• 2008 Cannabis Cup, 1st place for best Sativa

Taking it right back to the roots of cannabis genetics, Utopia Haze was bred from an exemplary Brazilian landrace strain, capturing the true essence of a powerhouse sativa. Thanks to her wild genetics, she boasts a high resilience to pests, mould and disease. She has a classic sativa flavour, mixing mint and citrus tones into a powerful and uplifting smoke. Expect a long lasting cerebral buzz.

 
---
G13 Haze

 
 

Awards:

• 2007 Cannabis Cup, 1st place for best overall strain

G13 Haze combines G13 and Hawaiian genetics to create a renowned and exotic strain well suited to the temperate European climate. She can produce between 500-600g/m² and has a flowering time of 70-80 days. The bud itself induces an intense cerebral high that will have your mind lost in the clouds.

 
---
Amnesia Lemon

 
 

Awards:

• 2007 Cannabis Cup, 1st place for best sativa

Combining Amnesia Haze x Lemon Skunk, Amnesia Lemon by Barney's Farm takes the citrusy power of a classic sativa, and pushes it to the limit. She takes all of the loved traits of Amnesia Haze, and combines them with the added potency and resilience of Lemon Skunk. The result is a cannabis strain with generous yields, a clear potent high, and a flavour like no other.

 
---
Top Dawg

 
 

Awards:

• 2007 Cannabis Cup, 1st place for best indica

Top Dawg is a hybrid cannabis strain created from a mix of Mexican and Afghan genetics. The result is an easy to manage plant that grows with vigour. In terms of growing traits, Top Dawg tends to reach heights of 100cm, and can produce up to 400g/m² of pungent, pineapple tinged bud. The effects she induces is a moderately strong mixed mind and body high.

 
---
Sweet Tooth

 
 

Awards:

• 2001 Cannabis Cup, 1st place for best overall strain

Sweet Tooth by Barney's Farm is a multiple award winner that enjoyed a quick rise to infamy back in the early 2000's. Created from a mix of Afghani x Nepalese x Hawaiian genetics, Sweet Tooth lives up to her name, boasting irresistible flavour and resin covered nugs. She induces a soothing high, working her way through the body and instilling complete relaxation.

 
---
Critical Kush

 
 

Awards:

• Cannabis Cup, 1st place

A mix of Critical Mass x OG Kush, Critical Kush is a powerful strain that captures the essence of California grown cannabis. She is a hardy plant, with the ability to yield in excess of 600g/m² after 50-60 days of flowering. The high induced, as you would expect, is a heavy stoned effect, riding citrusy and earthy flavours.

 
---
Malana Bomb Autoflowering

 
 

Awards:

• Cannabis Cup, 1st place

Malana Hash Plant and ruderalis were combined to create this autoflowering powerhouse. She goes from seed to harvest in roughly 80 days, producing yields of rich and exotic bud. When used, she induces a medium strength body stone, helping the user relax without overwhelming them.