Extreme XL Supa Gro Kit 100% 'Golden Teacher'
4

5

1

(

93

)
Have the Psilocybe cubensis Golden Teacher teach you a whole new world! This psychedelic mushroom variety will delight you with its golden caps and truly divine shamanic capabilities! The Supa-Gro Kit Golden Teacher XL contains 2100ml of fully populated mycelium ready to grow and is very easy to use.
Out of stock
You will be notified as soon as the product returns to stock
Product accessories:
Tweezers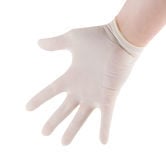 Latex Gloves
More info
Extreme XL Supa Gro Kit 100% - 'Golden Teacher': For a tropical trip
It's not exactly known where the Golden Teacher Psilocybe cubensis variety originates from. All that's known is that this strain appeared first in the late 1980s but who discovered it is shrouded in mystery. This magic mushroom variety has extraordinary shamanic capabilities that some consider as being outright divine. The Golden Teacher's ability to show the psychonaut a truly new world and her big golden caps are where this strain got its name from.
The Extreme XL Supa Gro Kit 100% Golden Teacher comes complete with 2100ml of fully populated mycelium substrate, allowing for quick and easy use. Each kit is good for many flushes and allows you grow enough magic mushrooms for many psychedelic teaching lessons to come. But don't get fooled by the first flush! The Golden Teacher may start out with a smaller flush first, but the following flushes will be much bigger!
You can check our Online guide for tips and information on how to care best for your magic mushrooms!
Supa Gro magic mushroom grow kits are grown by mycological experts and contain extremely healthy mycelium.
Kit Includes
2100ml Grow Box
1x Grow Bag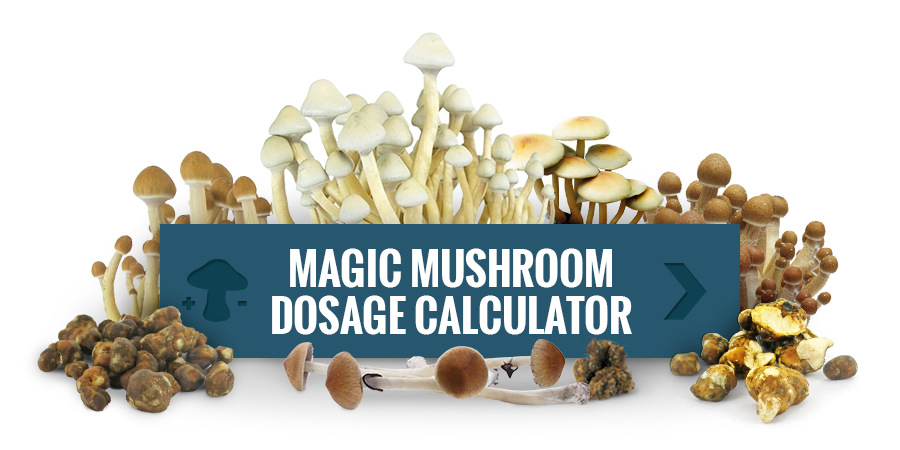 Extreme XL Supa Gro Kit 100% 'Golden Teacher' data sheet

| | |
| --- | --- |
| Volume | 2100ML |
| Brand | Supa Gro |
| Strain | Golden Teacher |
More information related to this product:
Reviews (93)
04/Apr/2021

PROBLEME KIT
J AMAIS PROBLEMES avec tout les autres kits j'ai eu soucis, AVEC CETTE BOX PAS DE CHAMPI 20 JOURS récolte 0% malgré que les conditions de culture étaient idéal. GROS DECEPTION

12/Mar/2021

Leider nur begrenzte Anzahl für 2100ml
Der erste Flush war sehr enttäuschend. Es wuchsen nur vereinzelt Pilze obwohl alles beachtet wurde und mit dem besten Equipment gearbeitet worden war. Zb: -Luftfilterbeutel -hygrometer von zamnesia -steriles arbeiten (HEPA-Luftfilter/Desinfektion/Mundschutz/Ein- wehandschuhe) Bin mal auf den 2. Flush gespannt aber habe nicht viel Hoffnung. Sehr schade

10/Mar/2021

Very kind support service
I had a defective kit and the support service was so kind that they send me a new one. Really very kind and for sure this time it will be better!

09/Mar/2021

Really good, great service
Hello! I tried with this kit, followed the instruction, but I was able to harvest just one flush. Then nothing happen. The customer service quickly give me a replacement. I am at the first flush again, hope it will do a snd one but... one single gt perfectly dried was 4.5 grams!!!

05/Feb/2021

Massive first flush, but that´s it
My first experience with SUPA GROW and Golden Teacher. Title says it all. MASSIVE first flush. I was completely in awe, but after that - nothing. I probably damaged the surface when harvesting, so I´m to blame, but the shrooms are so tightly packed that it´s hard to harvest singular shrooms - they come in clusters. I prefer kits where I water the cakes myself and harvest for yield, not for speed. I keep GT in capsules and use between 3 to 5 gram of (cracker) dry powdered materiale per person. I open the capsules and put it in teabags. I let the water cool down somewhat before adding the teabag. Soak for 15 mins and you are good to go. No nausea guarentee (but you still feel like you have kissed a slug.) The effect is INTENSE - much more "insisting" than many other strains. I use them rarely, but keep them around in capsules, just in case that my wife and I need to find each other and ourselves in a hectic period of time. It brakes down your ego, turn the most stubborn person into a devoted listener and brings a feeling of unity, hope, love. I understand why Golden Teacher has been around for as long as it has.

14/Dec/2020

Garbage
Followed instructions to the T and absolutely nothing happened.. Don't bother with this Supa Gro junk. Even the replacement zamnesia sent me were duds.. Fresh Mushrooms is the only brand you should order from here

17/Oct/2020

Super récolte
Première fois que je me lance dans la culture et ce kit a rendu les choses extrêmement simple. 4 Flush en tout et le total de la récolte (les 4 flush additionnés) 70g secs !! Pas déçu pour un premier essai, et l'entretien est super simple il n'y a quasiment rien à faire, le peu qui a à faire est dans le manuel pour le reste ça pousse tout seul !

01/Oct/2020

Box de bonne qualité (cette fois-ci)
Très content du 1er flush, en attente du prochain. C'est la deuxième fois que je commande Supagro XL, la première fois j'avais été très déçu du résultat mais grâce à son service après vente Zamnesia a su me convaincre de retenter une deuxième commande et là je ne suis pas mécontent ! La box a su répondre à mes attentes cette fois-ci.

29/Sep/2020

I f*cked up
Well.. first time ordering a ready to grow kit.. and I get it home, super excited and read no instructions. Therefore, the first thing, I put them a lot of water for 12 hours, as I am used to do that from the normal kits.. and of course, that was goodbye for them. Still had hoped, waited for a month even, nothing happened. In the end, wrote Zamnesia and told them what I did and they told me I did a mistake there. Yet, they sent me another kit for free, a different specie tho, as this type wasn't on stock at that moment. Therefore, 5 stars to Zamensia and their support, 1 star for me.

22/Sep/2020

Golden ones
Really insightful and simply the best for exploring/knowing thyself. I would recommend to try it in nature. Also Brian Eno's album - Discreet Music (-75) fits damn well in the scene. All love.

You cannot post a review because you have not purchased this product
Restrictions
Please note that if your country is not on our general shipping list, we're unable to ship any item on our website to it. For more information check out the list here: Ordering & Shipping
Video (2)
Video: How To Prepare The Supa Gro 100% Mushroom Gro Kit

We show you how to use the Supa Gro 100% magic mushroom kit. This mind friendly cake containing pure mycelium from Supa Gro 100% will provide you with multiple flushes of strapping healthy cubensis mushrooms. With up to six flushes per kit and 600-900 grams per flush, this no sweat kit can't be beaten. Requiring nothing more than clean or gloved hands, the occasional squirt of water and a snug place to grow. This fun fungus is as easy as one two three.