Magic Truffles Atlantis
4.5/

5

(

827

)
The psilocybe Atlantis was found in Fulton County, Georgia (US) and is closely related to the psilocybe Mexicana, but is much stronger. Taking magic truffles of the psilocybe Atlantis will make your creativity bloom and open your mind for different thinking while your eyes feast on a new reality. Those effects are accompanied with a warm, fuzzy feeling of euphoria. Strength: 4 of 5.
In stock
You will be notified as soon as the product returns to stock
More info
Magic Truffles Atlantis - Feast your eyes on a new reality

EFFECTS OF THE MAGIC TRUFFLES "PSILOCYBE ATLANTIS":
The psilocybe Atlantis is much more powerful than the Psilocybe Mexicana and is heavy on visuals. After only a few grams (7,5) of the psilocybe Atlantis truffles you feel something scratching on the regular look and feel of reality. Depending on your mood and a wide range of circumstances, you will feel somehow driven and pushed, full of energy and with increased thinking capabilities. Philosophic outpourings and enlightenment (in various ways) can be encountered at higher doses. While the trip approaches (some report this happens throughout the whole trip), one might feel strange waves rushing though the body - don't be afraid, this is normal and only announces the arrival of the new ambassador in your brain bowl. Some report a strong feeling of being linked to their psychedelic comrades (mental communication, reading of mind) or even mother earth - these experiences are limited to the ones taking high doses of magic truffles though.
STRENGTH, DOSAGE AND USAGE:
Choose time shift or total time travel with our easy-to-use dosage calculator.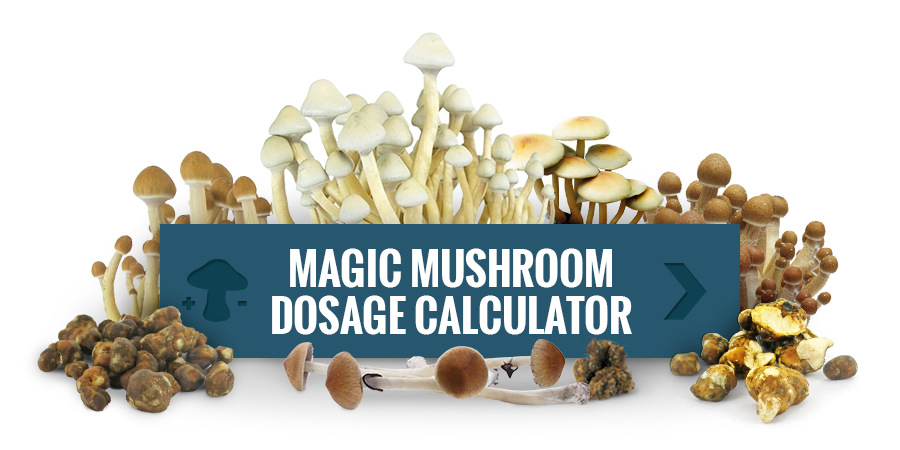 WARNING:
Magic truffles are no party drug - don't use them if you are suffering from depression or other mental disorders. Pregnancy and magic truffles is for obvious reasons a big NO-NO - needless to say one should never drive while tripping. Alcohol and any other drug is no good friend of magic truffles - don't combine them - and can and will have severe influence on your experience - in most cases a negative influence. Magic truffles are not suitable for minors under the age of 18.
*Can be stored for a maximum of two months in the fridge. After you open the pack they can only be kept for two days.
*Unless requested otherwise these truffles from MushMagic are shipped out without the original tins.
More information related to this product:
Reviews (827)
The customer has rated the product but has not posted a review

21/Jan/2020

Top
Premier vrai Trip en Solo, 15g sur un estomac vide c'est niquel j'avais peur que ca soit trop au début mais c'était génial. Impossible de décrire, ca doit se vivre pour comprendre.

15/Jan/2020

15 g
Good Stuff and very dedicated customer service

10/Jan/2020

Best night ever!
I took the whole 15 grams. First time doing truffles. I had the best time ever. I was so relaxed. It just showed me all I wanted to see and gave me all the answers I needed. It was so comforting. You should definetly try it yourself. It's not that much visuals but it was a super nice trip. Good feeling. Good service from Zamnesia. Just overall one of the best expierences of my life. Big up!!!

The customer has rated the product but has not posted a review

06/Jan/2020

Nice
It was a great first experience but it was a bit weaker than i expected but I look forward to try other truffles

The customer has rated the product but has not posted a review

03/Jan/2020

Sympa mais frappe fort
On avait prévu un paquet d'Atlantis chacun pour pouvoir se faire plaisir. La montée à mis un peu de temps a se faire sentir mais nous a fracassés ! Nous avons tous ressentis une très forte lourdeur corporelle ainsi qu'un gros sentiment d'ivresse, puis des effets visuels assez forts. Ça marchait bien, un peu trop bien même car une demie heure après notre ami s'est senti mal, il à dû prendre un trip stopper et a préféré s'isoler au calme dans la chambre. Je me retrouvais posé avec ma copine, on a beaucoup dessiné et discuté, on se racontait ce qu'on voyait et on parlait de sujets vraiment intéressants. De temps en temps on rendait visite à notre pote, qui faisait face à un bad mais qui n'était pas en danger, on lui proposait un verre d'eau et des petits trucs à manger. De retour au salon c'était amusant de voir comment tout était différent, les murs semblaient couler, la guirlande lumineuse brillait de milles feux, les yeux fermés je voyais des visages, puis des lasers (comme dans Tron) c'était génial ! :) Je suis retourné voir mon pote peu après et lui ai demandé s'il voulait que je reste avec lui, nous avons parlé des symptômes de son bad. Parler semblait lui faire du bien, ma copine nous a rejoint et peu à peu notre ami se senti mieux. On a fini la soirée là, loin de la musique de la télé, dans l'ambiance tamisée de la chambre à discuter avec notre pote. C'était une drôle d'expérience de jouer les sitters mais sur le coup j'étais bien content de m'être documenté et d'avoir lu les conseils du blog Zamnesia ! Mon pote m'a dit avoir été rassuré par notre présence, que parler lui avait permis de se concentrer sur autre chose que le fait que son voyage se passait mal. Il l'a pris avec philosophie. Encore une fois une soirée riche en émotions, chaque voyage est différent, chaque personne le vit différemment. L'important c'est d'être ensemble :) Merci Zamnesia

03/Jan/2020

Voyage
15 g pris en une fois 30 a 45 minute plus tard les effets sont arrivées. Une montée assez forte puis le reste c'était que du plaisir pendant 6h environ. Hallucinations yeux ouverts, De jolies couleurs, forme des objet changeante, couleurs changeantes, des motifs apparaissait genre des rosace, mon plafond était une œuvre d'art. yeux fermés j'avais tout un tas de motif qui apparaissait et tournait , un petit Bad quand même 30 min environ pour faire passer j'ai mis du son j'étais captivé par les bass a la fin dans la descente j'ai bien mangé et bu du jus d'orange en 45min j'étais de retour et en forme c'était sympa bonne expérience. livraison et équipe zamnesia au top. Merci Je recommande et je re commande

The customer has rated the product but has not posted a review

You can't post a review because you are not logged as a customer

Log in / sign up
jack daniels
2013-08-19 13:41:13
Comment conserver ces champignons plusieurs jours/mois frigo? congélateur? température ambiante? endroit sec ou humide?
administrator
All our Magic Truffles are fresh and vacuum packed in quantities of 15 grams. The truffles can be stored 3-4 months (when vacuum packed) in a cool and dark place (e.g. refrigerator). Do not freeze! Freezing the product will damage the produce. Once opened, the truffles can only be kept for a few more days.
Ask a question
Restrictions
We do not ship this product to the following countries:
Germany, Italy, United Kingdom, Switzerland, Norway, Ireland
Please note that if your country is not on our general shipping list, we're unable to ship any item on our website to it. For more information check out the list here: Ordering and Shipping
Video (0)