Magic Truffles Atlantis
4.5

5

1

(

1311

)
The psilocybe Atlantis was found in Fulton County, Georgia (US) and is closely related to the psilocybe Mexicana, but is much stronger. Taking magic truffles of the psilocybe Atlantis will make your creativity bloom and open your mind for different thinking while your eyes feast on a new reality. Those effects are accompanied with a warm, fuzzy feeling of euphoria. Strength: 4 of 5.
In stock
You will be notified as soon as the product returns to stock
More info
Magic Truffles Atlantis - Feast your eyes on a new reality

EFFECTS OF THE MAGIC TRUFFLES "PSILOCYBE ATLANTIS":
The psilocybe Atlantis is much more powerful than the Psilocybe Mexicana and is heavy on visuals. After only a few grams (7,5) of the psilocybe Atlantis truffles you feel something scratching on the regular look and feel of reality. Depending on your mood and a wide range of circumstances, you will feel somehow driven and pushed, full of energy and with increased thinking capabilities. Philosophic outpourings and enlightenment (in various ways) can be encountered at higher doses. While the trip approaches (some report this happens throughout the whole trip), one might feel strange waves rushing though the body - don't be afraid, this is normal and only announces the arrival of the new ambassador in your brain bowl. Some report a strong feeling of being linked to their psychedelic comrades (mental communication, reading of mind) or even mother earth - these experiences are limited to the ones taking high doses of magic truffles though.
STRENGTH, DOSAGE AND USAGE:
Choose time shift or total time travel with our easy-to-use dosage calculator.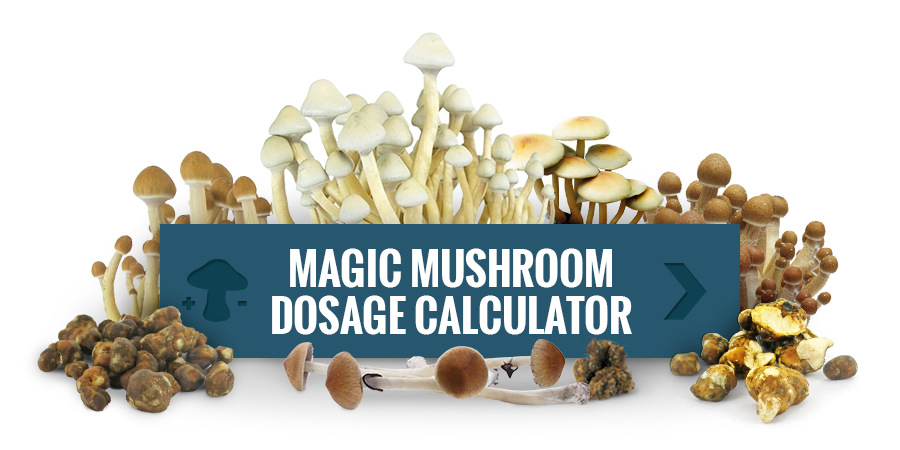 *Can be stored for a maximum of two months in the fridge. After you open the pack they can only be kept for two days.
More information related to this product:
Reviews (1311)
27/Oct/2021

Atlantis parfait pour une première fois
Cette variété est parfaite pour goûter au plaisir des voyages psychédéliques sous truffes. Un voyage revigorant, frais et une bonne prise de conscience si on prend la dose convenue ! Attention toute fois, ce n'est pas un amusement. Toujours avoir un gardien près de soi et un bon pilon ;)

26/Oct/2021

They Work - A Sweet Trip!
I had never brought psychedelics online before, but Zamnesia exceeded my expectations. I am an experienced psychonaut but my wife had never tripped before, (she's never done anything, not even a spliff or a cigarette) so we took half each of one pack... And we had a Really Lovely trip! We laughed, we cried, we philosophised, intensely for at least 5 hours, and then we began to experience the gentle comedown, which was very relaxed. Very Good Quality truffles - half a pack is a fine dose, but more experienced trippers could take the whole pack. Discreet packing, arrived quickly, & good quality: I trust Zamnesia & their products now. Thank You Zamnesia!

24/Oct/2021

Un trip entre amis
Une expérience à refaire! Déconnexion totale

24/Oct/2021

Atlantis
Première expérience pour moi et une amie. Nous avons pris chacune environ 7g et au bout de 3nmin env nous avons commencée à devenir légèrement flasque puis au bout de 2h environ tout semblait onduler autour de nous. Puis est venu le moment où nous avons eu des lumières vives autour de nous effet très sympatique. Une super expérience. Nous avons en reprendre et augmenter un peu la dose. Merci l 'équipe zamnesia

21/Oct/2021

Very good
I bought 2 x 15g of Altantis truffles. That was my first experience with magic truffles (did not have any prior experience with shrooms either). That was WAHOU!!! I weigh 70kg and decided to take 9 gr. I was a bit concerned with the risk of nausea, so I elected to go for a tea instead. I cut the truffles into tiny pieces and put that into water at around 80 DegC for 16 minutes. Added some fresh ginger and a bit of lemon juice too. Drank it and waited... After roughly 30 minutes it started to act on me. What can I say without being too wordy or personal? I had a very relaxed and happy feeling. I was smiling, with closed eyes. Then I saw (in my head) colorful things. I had the impression that someone took me behind the curtains of the stage and as a sort of VIP tour, showed me all the cleverness and perfectness of the universe.... This trip lasted for a total of 2 and a half hours. In 4 hours, I was totally back, no side effect, nothing. That was an amazing experience. My best half had a trip the next day. It was somewhat different for her because her intention was different. She asked the truffle to highlight what she had to work on. And the truffles did respond to that! Tough, but absolutely spot on and worth it. My last time with magic truffles? Definitely not!! Thanks to the Zamnesia team for the professionalism and good sens of humour too.

20/Oct/2021

Best experience with truffels
I took about 6 gr and had a very intense trip for about 5 hours. Truly amazing.

20/Oct/2021

Super
J'ai pris 2 fois ce type de champi. À chaque fois avec ma copine on faisait moitié moitié environ. Le trip était de 4/5h. Nous l'avons fait dans un but spirituel en mode méditation. La première fois était très intense avec une super connections au divin et la 2eme fois très mental avec beaucoup d'introspection. Dans tout les cas ça a aidé à apporter beaucoup de réponse. Très important de poser un intention et d'être dans une bonne vibration. Peace

19/Oct/2021

Très visuel
Un pote en pris 10g, beaucoup d'effet visuel et hallucinations à yeux ouvert, en dessous de 10g les hallucinations sont impossible sans fermer les yeux. Bref un trip très sympa et récréatif!

15/Oct/2021

Très bon!
J'aime bien ces truffes parce qu'elles ne sont ni trop violentes, ni trop légères. Je dose jamais pareil, selon mon humeur et mon état mental et physique. Les effets sont aussi assez variés, encore une fois selon mon état et le contexte. J'apprécie particulièrement le renforcement du contact avec la nature, plantes et animaux et éléments. Jamais eu de bad avec celles-là ;)

13/Oct/2021

Très plaisant
Trip assez doux dans l'ensemble mais rires et introspection sont au rendez vous!

You cannot post a review because you have not purchased this product
jack daniels
2013-08-19 13:41:13
Comment conserver ces champignons plusieurs jours/mois frigo? congélateur? température ambiante? endroit sec ou humide?
administrator
All our Magic Truffles are fresh and vacuum packed in quantities of 15 grams. The truffles can be stored 3-4 months (when vacuum packed) in a cool and dark place (e.g. refrigerator). Do not freeze! Freezing the product will damage the produce. Once opened, the truffles can only be kept for a few more days.
Ask a question
Restrictions
Please note that if your country is not on our general shipping list, we're unable to ship any item on our website to it. For more information check out the list here: Ordering & Shipping
Video (0)