Magic Truffles Atlantis
4.5

5

1

(

1251

)
The psilocybe Atlantis was found in Fulton County, Georgia (US) and is closely related to the psilocybe Mexicana, but is much stronger. Taking magic truffles of the psilocybe Atlantis will make your creativity bloom and open your mind for different thinking while your eyes feast on a new reality. Those effects are accompanied with a warm, fuzzy feeling of euphoria. Strength: 4 of 5.
In stock
You will be notified as soon as the product returns to stock
More info
Magic Truffles Atlantis - Feast your eyes on a new reality

EFFECTS OF THE MAGIC TRUFFLES "PSILOCYBE ATLANTIS":
The psilocybe Atlantis is much more powerful than the Psilocybe Mexicana and is heavy on visuals. After only a few grams (7,5) of the psilocybe Atlantis truffles you feel something scratching on the regular look and feel of reality. Depending on your mood and a wide range of circumstances, you will feel somehow driven and pushed, full of energy and with increased thinking capabilities. Philosophic outpourings and enlightenment (in various ways) can be encountered at higher doses. While the trip approaches (some report this happens throughout the whole trip), one might feel strange waves rushing though the body - don't be afraid, this is normal and only announces the arrival of the new ambassador in your brain bowl. Some report a strong feeling of being linked to their psychedelic comrades (mental communication, reading of mind) or even mother earth - these experiences are limited to the ones taking high doses of magic truffles though.
STRENGTH, DOSAGE AND USAGE:
Choose time shift or total time travel with our easy-to-use dosage calculator.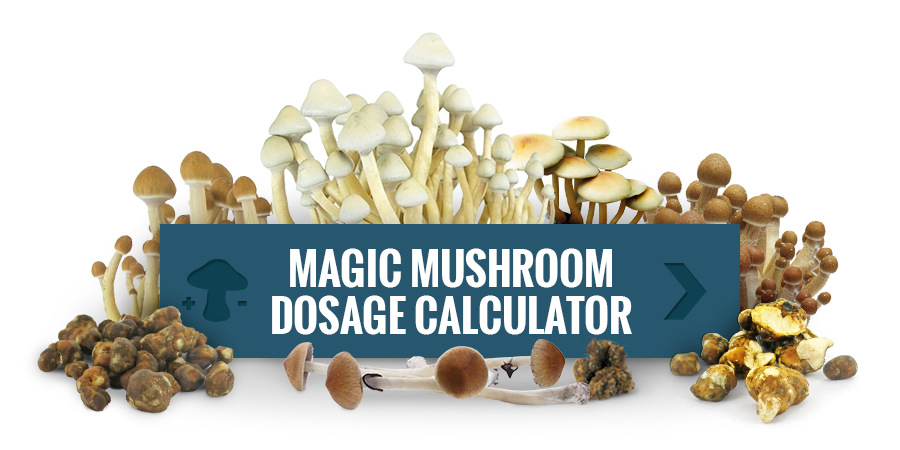 *Can be stored for a maximum of two months in the fridge. After you open the pack they can only be kept for two days.
More information related to this product:
Reviews (1251)
25/Jul/2021

Atlantis
Mijn man en ik hebben een geweldige spirituele reis mogen maken.

14/Jul/2021

INCROYABLE
j'ai acheter deux sachet, nous avons pris un sachet chacun avec mon copain et honnêtement je ne suis pas déçu le visuel est ouf, des couleurs, des hallu, les sens sont tous changé et cest loin d'être désagréable, le voyage a durée 4-5h mais nous avions l'impression qu'il avais durée vachement plus longtemps, javais un peu peur d'être déçu car javais pris des hollandia qui mavais pas fait grand chose mais au final les atlantis sont 100x mieux et je compte bien repasser une commande un a moment donné. Je les recommande a 100%

12/Jul/2021

sur la longueur, le top
Nous avons mangé les truffes toute la journée par petits bouts, au bord de la piscine, c'était très agréable !

10/Jul/2021

Meilleure expérience de ma vie
Un ressenti jamais vu. Avec mon frère, on a eu le même sentiment d'être relié à la nature. On se mettait à comprendre le fonctionnement de la vie, de la biodiversité. Plus rien d'autre que le moment présent et les sensations n'avait d'importance. C'était comme un orgasme perpétuel. Nous avons chacun pris 10g puis 5g une heure et demi après. Nous nous sommes baladés dans un parc et des champs, nous avons eu la sensation de vivre un réel voyage. Enormément de choses se sont passés dans notre tête. Un sentiment de bonheur tel qu'on en a versé une larme. Merci à vous pour cette expérience.

10/Jul/2021

Viaje BRUTAL, experiencia única
Esta fue la segunda vez que tome trufas mágicas, la primera tomamos 15 gr entre 4, los efectos muy leves, solo euforia y algo de risa. La segunda vez tome casi los 15 gr (no sabría decir exactamente cuanto, pero seria algo entorno a 12 gr), y los efectos INCREIBLES. Nunca había vivido nada semejante, me gustan las emociones, la adrenalina... y con las trufas buscaba algo así, y lo encontré. Vi cambios de colores (tipo camaleónicos) en las personas, en la naturaleza veía como bailaban los arboles y arbustos a un son muy agradable y adictivo (se siente como placer visual, mejor que el sex*) pensamientos muy profundos sobre el planeta y nuestra vida en el. Intensidad placentera en los colores y objetos naturales. Y mucho mas. Recomiendo tomarlas en un lugar que haya naturaleza, ya que, al menos en mi experiencia, se siente una vinculación mayor y disfrute.

08/Jul/2021

Great synchronicities & Heavy thought process
Had a great experience with these truffels. I felt like a became some kind of all knowing creature and I could answer every philosophical question anyone asked me. I took 7,5 grams and it worked for 3h and then it slowed down for like 2hrs tops. Would def recommend!

08/Jul/2021

Not as strong as Hollandia, but a pleasant trip nevertheless
I've tried a couple of Zamnesia's truffles, and these rank amongst my favorites. They are not as strong as Hollandia, but if you are looking for a milder experience to dip your toes into this magical new world I'd really recommend this. Taste is ok too, so they are easy to consume raw out of the package if you want.

06/Jul/2021

A good trip all round
We all enjoyed these truffles (we made truffle and lemon tea this time) and it was a perfect high for a lazy Sunday. It's hard to compare after doing the Valhallas but still a good trip all round :)

06/Jul/2021

Incroyable!
Je n ai jamais consommé d expedients sauf un spacecake il ya 35 ans et sur les conseils de mes enfants j ai essayé cette Atlantis legerement sous dosee car j ai du partager mon paquet... pour 57 kg, j ai pris 6,2 gr au lieu des 7gr qu il fallait pour une dose dite normale. Et bien, comment dire... J avais posé une intention (sur le conseil de personne avisée en rite iniatique etc) . J ai été servie. Premiere étape, fous rires tres copieux, pourtant une grande maitrise de ce qu on dit, grande clairvoyance. Sensation de percevoir enfin la substance du monde. Puis les effets visuels arrivent tranquillement. ils sont vraiment exacerbés par la nature et l l'obscurité. Je me suis retrouvee dans un kaleidoscope geant, dans un decor d d'héroïc fantasy changeant, puis 2 animaux sont venus se presenter à moi. Les arbres ont pris un sens inoui et la canopée sur fond de nuit étoilée est devenue la voute d un dôme constellé de cristaux etincelants. Nécessité d etre dans l l'obscurité pour décupler ces effets. Goût tranquille, rappelle un peu la noix fraiche, aucune nausée ni maux de tête, par contre j ai commencé à eliminer par comme un gros rhume : nez qui coule et gorge encombrée . Au réveil, aucun effet comateux, et le souvenir intact de tout ce que j ai vu!! Le paquet de 15gr etait bien servi, j ai mesuré 15,9. Merci!

30/Jun/2021

Mi primer viaje, y bastante increíble
Este producto me dio una muy buena experiencia. Realmente me alegro de haber encontrado esta página. Volveré a viajar!

You cannot post a review because you have not purchased this product
jack daniels
2013-08-19 13:41:13
Comment conserver ces champignons plusieurs jours/mois frigo? congélateur? température ambiante? endroit sec ou humide?
administrator
All our Magic Truffles are fresh and vacuum packed in quantities of 15 grams. The truffles can be stored 3-4 months (when vacuum packed) in a cool and dark place (e.g. refrigerator). Do not freeze! Freezing the product will damage the produce. Once opened, the truffles can only be kept for a few more days.
Ask a question
Restrictions
Please note that if your country is not on our general shipping list, we're unable to ship any item on our website to it. For more information check out the list here: Ordering & Shipping
Video (0)