Magic Truffles Utopia
4.5

5

1

(

770

)
Utopia is one of our most powerful strains. So unless you are experienced, start off easy. 5 grams will certainly make their otherworldly presence felt. Taking the full 15 gram pack will launch even the most experienced into orbit. If you aren't sure, try out our dosage calculator. These power-loaded nodules will make you see the world in a different light and from a different angle.
In stock
You will be notified as soon as the product returns to stock
More info
Magic Truffles Utopia - Visit the magic world of Utopia

EFFECTS OF THE MAGIC TRUFFLES "PSILOCYBE UTOPIA":
The psilocybe Utopia can provide a ticket to wonderland - Utopia?. With the correct dose one can expect a new reality, totally different from what the world used to be. Reordering patterns, diffluent shapes, loss or speeding up/slowing down of time, deepest spiritual enlightenment and sudden, baseless outbreaks of laughter have been reported. But, the effects vary greatly from person to person and from trip to trip, so what your experience will be ... we don't know, maybe you'll feel a deep connection to the nature around you and make friends with trees - everything is possible - in wonderland.
STRENGTH, DOSAGE AND USAGE:
A space odyssey is in reach with an easy check from our uncomplicated dosage calculator.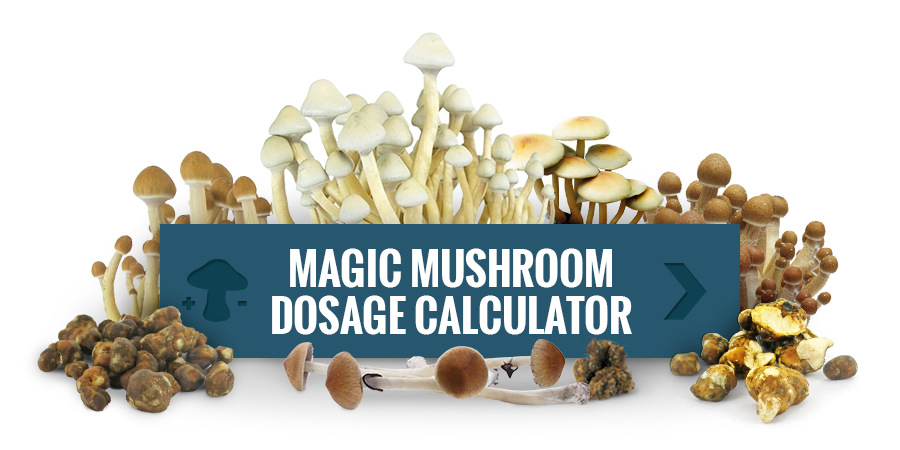 ---
*Can be stored for a maximum of two months in the fridge. After you open the pack they can only be kept for two days.
More information related to this product:
Reviews (770)
28/Oct/2020

Pour ma part les meilleurs ! +++++ +
Vraiment Fou Fou, Trip multi sensations, visuel top, bien-être top... Si vous recherchez des truffes qui vous feront voir la vie en couleur et qui vous permettront d'échanger spirituellement mais avec un max de fou rire alors vous êtes sur le bon site... N'hésitez plus c'est perdre du temps avant un voyage fantastique ;)

27/Oct/2020

Trop puissant
Nous en avons pris avec des amis, 15 g chacun. S'en est suivi des violentes vagues, le rire était présent mais trop forcé, 3 de mes amis on fini par vomir. La descente était longue comparé aux Hollandia, accompagnée d'une bonne nausée.... Je pense que pour cette variété il faut éviter d'en prendre trop, la moitié d'un sachet par personne me semble être idéal pour passer un bon moment !!!

27/Oct/2020

Utopia!
Super goed spul

24/Oct/2020

Satisfait!
Je fais 80kg, j'ai mangé un paquet. Gout de noix très sympa. Le voyage été bon, court (3heures), mais génial.

23/Oct/2020

Great
Great product! I bought it twice to share 15g with my bf. Each time we had an amazing trip. Really great body sensation and not two strong if shared. Recommend.

21/Oct/2020

Viaje garantizado a la utopía.
Las tomamos tres amigos, un paquete de 15 gramos cada uno, y sencillamente abandonamos la Tierra. Nubes moviéndose retorcidamente , formas geométricas en el cielo, un tono rosa general en todo... unos visuales increíbles. Aunque sea ya experimentado en viajes de setas, no recomendaría tomar menos del paquete de 15 gramos aunque sea una cantidad bastante fuerte. Es imposible arrepentirse.

17/Oct/2020

One of my favorites!
Good quality for price, a little less strong than Valhalla in visuals but deep thoughts, strong links, and lots of giggles! Utopia gives you visuals, hightened sense of touch, intense music experience, ability to make connections in your brain you never did before. This product is definitely one of my favorites because it combines a bit of everything i look for in trip. I recommend strongly!

14/Oct/2020

Intense
I eat almost 15gr by myself, as I am used to trip alone; and so far these truffles are the strongest. the more I trip, the more I found the taste absolutely disgusting, but after the initial nausea it hits quite strongly : euphoria, changes in the perception of music and slight and subtle hallucinations coupled with a physical sensation of pleasure running in my body. The joy that I felted came with a "purge" of my anxiety, sadness etc. It was liberating. the substance seems to guide, to show the inner force within you. Somehow, at the end of the trip I began to have a "bad trip" as you may call it : difficulties breathing, eating and drinking and all I saw was turning into a simulation, a Matrix-like world, i felt disconnected from the reality, the trip was at its pick and I struggled handling the experience. Fortunately, I came to manage the fear, the anxiety with the help of some juice and sugar and self-conforting speech. Overall, a good and intense trip, I would recommend to anyone to have a good set and setting and good company for any psychedelic experience.

13/Oct/2020

MAUVAIS ARTICLE
je n'est pas commander de produit, je l'ai u en cadeau avec une carte a gratter, j'ai demander a ce que se produit soit echanger contre des graines... il n'y avais aucun soucis pour leur part .. ce qui n'as jamais ete fait car il se sont tromper .. et surtout impossible de refaire changer ma commande par la suite, apres plusieurs message et des photos a l'appuis du produit, mon produit n'as jamais ete changer. merci de ne pas me contacter, je ne passerai pas 3 jours a vous ecrire des messages au quelle vous ne comprenez absolument rien du tout .......

13/Oct/2020

Great product
In the past i had trouble with my stomach when eating truffles nausea and even vomiting, i found the taste repulsive. This time i tried to make them into a tea and it worked wonders! A lovely smooth trip with out any stomach problems. If you have a sensitive stomach i highly recommend the tea ! Making a tea makes them less strong though so i used the whole package. I was definitely tripping but nothing too crazy or out of control, exactly what i wanted. If you are experienced with psychedelics i definitely suggested going for the stronger truffle strains. The trip was very emotional and introspective senses heightened but the visuals mild . Valhalla are definitely more intense and more visual. Next time i will try to make Valhalla into a tea but utopia is a great strain too for a chill trip .

You can't post a review because you are not logged as a customer

Log in / sign up
How do you store them correctly?
administrator
All our Magic Truffles are fresh and vacuum packed in quantities of 15 grams. They are usually just eaten as they are, but you can make tea with them as well. The truffles can be stored 2 - 3 months (when vacuum packed) in a cool and dark place (e.g. refrigerator). Do not freeze! Freezing the product will damage the produce. Once opened, the produce can only be kept for a few more days. You can consume them fresh, but you can also dry them to store them for longer. Dried they can be kept for at least one year. Please note though that, the longer you store them, the less potent they will become. To dry the truffles you need to find a dry place and lay them out on kitchen towels and make sure they're not touching each other. Depending on the surroundings, drying may take anywhere from between 3 to 7 days. Make sure to change the kitchen towels every other day. The best way to store dried truffles is in an airtight container in the dark. Dried Magic Truffles have 50%-70% less weight, so therefore the dosage should be halved.
Francesco
2013-07-16 12:25:34
How work the shipping? the truffles need to stay in a dark and COOL place! The truffles will not be damaged during shipment?
administrator
All our truffles are fresh and vacuum packed. They are indeed best stored in a dark and cool place, for example the refrigerator. Our truffles and parcels are professionally packed and prepared for transit within Europe. We regularly ship to hot countries such as Spain and Italy, without any damage to the product. Note though that the packaging may appear loose upon arrival. This is the result of CO2 that has been generated within the packet by the truffles after the packing process.
gianfranco
2013-06-20 00:05:24
A quanti gradi devono stare per conservarsi al meglio?
administrator
All our Magic Truffles are fresh and vacuum packed in quantities of 15 grams. Unopened, they can be stored 3-4 months in a cool and dark place. A refrigerator is perfect, or anywhere about 2-4 degrees Celsius. Once the packaging has been opened, they can only be kept for a few more days.
muller
2013-04-28 18:53:57
Combien de temps est-il possible de les conserver sans en perdre de puissance?
administrator
Toutes nos truffes magiques sont fraîches et emballées sous vide par quantité de 15 grammes. Elles peuvent être conservées (emballées) 3-4 mois dans un endroit frais et á l'abri de la lumière. Lorsque l'emballage est ouvert, ils ne peuvent être conservés (frais et á l'abri de la lumière) pendant quelques jours de plus.
Ask a question
Shipping terms & conditions
We do not ship this product to the following countries:
Germany, Norway
Restrictions
Please note that if your country is not on our general shipping list, we're unable to ship any item on our website to it. For more information check out the list here: Ordering & Shipping
Video (0)