Magic Truffles Mexicana
4.5/

5

(

411

)
The Psilocybe Mexicana is probably the most well-known psilocybin mushroom strain that develops sclerotia, also called magic truffles. This variety is rather mild, but will give you warm fuzzy feelings and a powerloaded and happy trip full of creativity and - at high doses - spiritual enlightenment. On a scale of 5, the strength of Psilocybe Mexicana ranks at 2.5
In stock
You will be notified as soon as the product returns to stock
More info
Magic Truffles Mexicana - Used by indigenous tribes for centuries

PSILOCYBE MEXICANA A - FLESH OF THE GODS
Psilocybe mexicana has been known to the indigenous people of South America for thousands of years as the flesh of gods. The psychedelic effects of magic mushrooms has always been utterly unknown to the Western population until Albert Hofmann (the discoverer of LSD) isolated and identified the substances psilocybin and psilocin in his laboratory in Switzerland in 1957. And he used this strain, which had especially been bred for this process - Psilocybe Mexicana.
Psilocybe Mexicana is one of the rare strains that produce sclerotia (our magic truffles); there are actually TWO varieties of the Psilocybe Mexicana - Psilocybe Mexicana A and Psilocybe Mexicana B, but only the "A" variety develops those magic truffles.
EFFECTS OF THE MAGIC TRUFFLES "PSILOCYBE MEXICANA":
Psilocybe Mexicana is a rather mild strain, but should definitely not be underestimated! A dose of 5 grams is already enough for a strange feeling of twisted reality, but you probably won't have any visuals or if, they'll be rather mild. As of 10 grams one can expect a medium trip with visuals and a full pack of 15 grams will propel you into an orbit. Your senses will be sharpened and you'll be able to "think outside the box" and all that is accompanied by a strong feeling of euphoria and occasional fits of laughter. On a five finger scale, the Psilocybe Mexicana score a 2.5 in overall strength.
STRENGTH, DOSAGE AND USAGE:
Get right where you need to be, day or night, with our easy-to-use dosage calculator.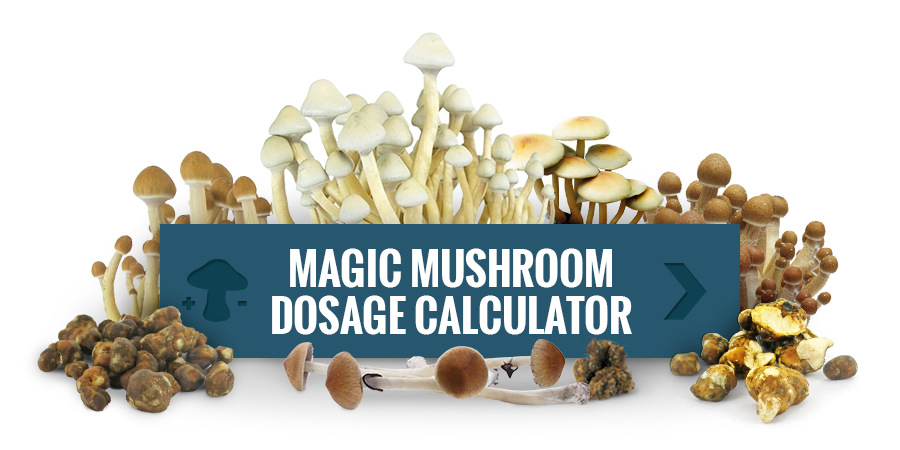 ---
*Can be stored for a maximum of two months in the fridge. After you open the pack they can only be kept for two days.
*These truffles will be shipped without the tins unless otherwise requested.
More information related to this product:
Reviews (411)
06/Aug/2020

Truffle Mexicana
Just a warm feeling but nothing more.Buy a stronger trufflle if you want to feel something.

05/Aug/2020

Expérience incomparable
Tout simplement un des meilleurs moments de ma vie. Et aucun effet secondaire s'en est suivi. Merveilleux. Je recommande !

05/Aug/2020

Nice first experience!
I wanted to try these "magic truffles" and I decided to order this variety as first try with one friend. The trip was amazing! Perfect to spend a good time with friends :D

28/Jul/2020

Première expérience
Alors c'était la première fois avec la psylo, commande reçu en moin d'une semaine Alors j'ai commencer par une infusion pas trop chaude avec 7gr frais pour commencer je la boit tranquillement à jeun depuis la veille. 2h après aucun effet juste une petite défonce du coup je décide d'avaler le reste du sachet au passage le goût et particulier mais pas immonde, au bout de 20/30min je commence à ressentir une nausée qui et plutôt gérable 40min après les nausée disparaissent et laisse place à une bonne perche j'étais comme anesthésié puissance 10 c'était très agréable mes pensées défiler à une vitesse folle mais c'était pas encore se que je rechercher du coup je décide d'aller m'allonger dans le noir avec de la musique chamanique et la wow c'était magique. Mes pensées était si profondes les yeux fermer que j'avais l'impression que mon esprit et mon corps physique était séparé, mon corps était comme disparu mais j'étais pas inquiet bien au contraire j'étais vraiment combler de bonheur mon esprit de balader sur la musique la réflexion sur ma vie était à 200% une question défiler une réponse suivez direct mais même avec sa c'était encore possible de reprendre le contrôle sur se qu'il se passer ( ne lutter pas contre se qui arrive sa peut mettre en place une petite angoisse désagréable laisser vous allez). De très bonne truffe phylosophique pour ma part aucun visu ou très très peut genre j'avais 6doigts mais très rapide comme visu mais je vous le conseil pour une expérience profondes sur vous même, pour libéré les portes fermé en règle général. Débutant attention à vous, accompagner vous d'un gardien de trip de confiance et sobre si possible on c'est jamais avec la puissance des psylo les truffes ne sont pas des drogues festive Ps: désolé des peu de détails sur le trip mais c'était vraiment introspectif pas forcément visuel. Bon trip à vous merci zamnesia !

28/Jul/2020

Too light to "experienced" people.
They are definitely great If it is your first time trying mushrooms. We felt nausea at the beginning and they kicked in after almost an hour. Some laughs and a great feeling of peace were the effects we experienced yet we did't have any visuals. My advice would be: Try something harder if you have tried "other stuff" before.

24/Jul/2020

Reseña en Español
Adquirí dos paquetes, por lo que tomamos 15gr por persona. Anteriormente ya probé las Utopia con muy buenos resultados, sin embargo en esta ocasión y a pesar de tomar el doble de dosis no he notado ningún cambio significativo, más allá de la duración del viaje que duró como 4 horas. De los efectos a mi pareja le sentaron bastante mal durante la primera hora, con nauseas y dolor de estómago, estos efectos negativos fueron disminuyendo a medida que pasaba el tiempo, en mi caso tan sólo me provocaron un ligero dolor de estómago. Alrededor de una hora más tarde ya empezaron los efectos "buenos", fue un viaje con momentos de risa y momentos reflexivos, en mi caso me venían muchos pensamientos sobre la biología y su importancia, así como otras pensamientos más abstractos. La última parte del viaje fue muy relajante, nos pesaban los cuerpos y parecía que estuviésemos sedados, mucha facilidad para dejar la mente en blanco y dejarte llevar.

20/Jul/2020

filosofische Mexicaan
Je kan tot nieuwe inzichten komen. Ideaal om problemen op te lossen. Je wordt er wel filosofisch van, maar geen visuals verwachten.

20/Jul/2020

Gran experiencia, ojo con el lemon tek!
Compramos dos bolsas. La primera nos la tomamos entre dos (primero 5g y después el resto) ya que era nuestra primera experiencia con trufas. El viaje fue muy suave y agradable, con una sensación de relajación, bienestar y muchas risas. La segunda vez nos tomamos la mitad cada uno directamente en forma de lemon tek por la mañana (totalmente en ayunas) para tener un viaje más intenso. Esta vez fue totalmente diferente en cuanto a efecto e intensidad. Tuvimos muchos más efectos visuales, sensaciones bastante más intensas y el viaje fue mucho más potente en general, incluso agobiante al momento de la subida ya que fue muy rápida e intensa, por lo que no recomiendaría a principiantes tomarlas de esta manera y totalmente en ayunas, ya que creo que puede pegarte un mal viaje si te angustias. Por todo lo demás genial, después de la subida fuerte empezamos a disfrutar de los efectos visuales y a dejarnos llevar por las sensaciones. Toda una experiencia!

20/Jul/2020

Joy!!!
I had forgotten I could have so much fun! Extreme silliness and laughter, also incredible aphrodesiac. Basically it was feeling like being a child again. Not really very sure if I would call it a psychedelic compared to shrooms since they're very relaxed recommend one pack per person. Ps. Washing them down with chocolate milk was definitely necessary

16/Jul/2020

Très bon produit
Je l'ai utilisé pour du microdosage, ça a parfaitement fait le taf :)

You cannot post a review because you have not purchased this product
In der Verpackung ist etwas Feuchtigkeit drinnen...Ist das normal?
administrator
It's perfectly normal for the truffles to produce CO2 gas and therefore the package will expand slightly on it's way to you. Since truffles mostly consist of water, you might see some moisture inside the packaging as well. As long as the package is still sealed then it's not a problem if the packet has expanded. If you have any doubts, smell is usually the best indication on whether or not the truffles have gone off. When you open a parcel and the product smells foul, it will have gone off (it's really hard to miss). If you have any doubts, please feel free to contact our Customer Service Team with a photo of the package via [email protected]
Ask a question
Restrictions
Please note that if your country is not on our general shipping list, we're unable to ship any item on our website to it. For more information check out the list here: Ordering & Shipping
Video (0)