Magic Truffles Mexicana
4.5/

5

(

335

)
The Psilocybe Mexicana is probably the most well-known psilocybin mushroom strain that develops sclerotia, also called magic truffles. This variety is rather mild, but will give you warm fuzzy feelings and a powerloaded and happy trip full of creativity and - at high doses - spiritual enlightenment. On a scale of 5, the strength of Psilocybe Mexicana ranks at 2.5
In stock
You will be notified as soon as the product returns to stock
More info
Magic Truffles Mexicana - Used by indigenous tribes for centuries

PSILOCYBE MEXICANA A - FLESH OF THE GODS
Psilocybe mexicana has been known to the indigenous people of South America for thousands of years as the flesh of gods. The psychedelic effects of magic mushrooms has always been utterly unknown to the Western population until Albert Hofmann (the discoverer of LSD) isolated and identified the substances psilocybin and psilocin in his laboratory in Switzerland in 1957. And he used this strain, which had especially been bred for this process - Psilocybe Mexicana.
Psilocybe Mexicana is one of the rare strains that produce sclerotia (our magic truffles); there are actually TWO varieties of the Psilocybe Mexicana - Psilocybe Mexicana A and Psilocybe Mexicana B, but only the "A" variety develops those magic truffles.
EFFECTS OF THE MAGIC TRUFFLES "PSILOCYBE MEXICANA":
Psilocybe Mexicana is a rather mild strain, but should definitely not be underestimated! A dose of 5 grams is already enough for a strange feeling of twisted reality, but you probably won't have any visuals or if, they'll be rather mild. As of 10 grams one can expect a medium trip with visuals and a full pack of 15 grams will propel you into an orbit. Your senses will be sharpened and you'll be able to "think outside the box" and all that is accompanied by a strong feeling of euphoria and occasional fits of laughter. On a five finger scale, the Psilocybe Mexicana score a 2.5 in overall strength.
STRENGTH, DOSAGE AND USAGE:
Get right where you need to be, day or night, with our easy-to-use dosage calculator.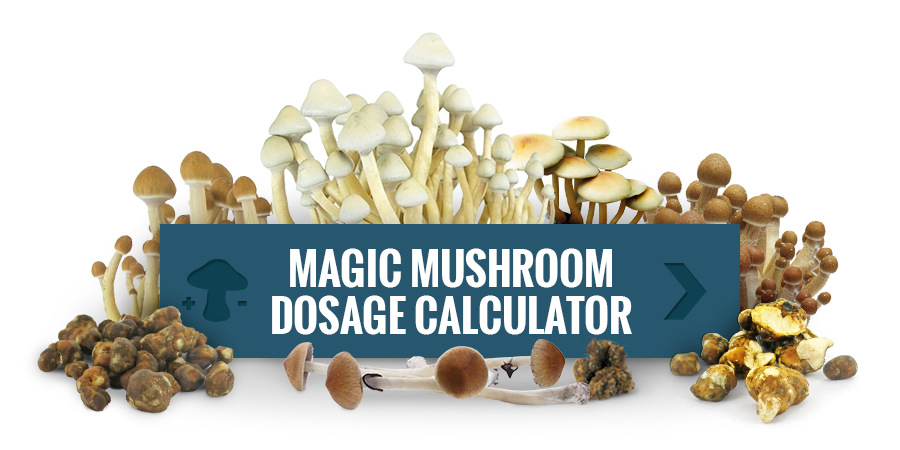 WARNING:
The effects of magic truffles greatly vary from person to person and the "set and setting" is another important factor influencing the trip experience. Never use magic truffles if you are depressed (even bad mood is a reason to skip a trip), psychotic or pregnant. Do not consume magic truffles if you are on medication or in combination with alcohol. Psychedelic truffles are not suitable for persons under 18. And finally, NEVER participate in public traffic under the influence of psilocybin.
---
*Can be stored for a maximum of two months in the fridge. After you open the pack they can only be kept for two days.
*These truffles will be shipped without the tins unless otherwise requested.
More information related to this product:
Reviews (335)
12/Dec/2019

Different!
Tried many Valhalla, Mokum, Tampanesis - they all felt the same, but as advertised, this gives you a different feeling. Great for microdosing!

06/Dec/2019

Mexicana
Really ok..! I'm loving it

02/Dec/2019

Very good
Very happy with the product!

02/Dec/2019

Perfect!
Three guys and this set, no visuals but perfect chill night! Very fast shipping, a week or so! thank you!

The customer has rated the product but has not posted a review

The customer has rated the product but has not posted a review

28/Oct/2019

Merci
Nous sommes vraiment reconnaissants pour le sérieux et la rapidité avec laquelle l'équipe de Zamnésia s'est occupée de notre "cas" après la perte de notre commande sur le chemin de la livraison. Le support nous a directement répondu et a très rapidement pu nous informer et prendre une décision. Merci encore pour votre sérieux et votre réactivité . À propos des truffes Mexicana, elles reste une valeur sûre pour une trip "doux" et relaxant, les effets sont agréables sans être trop agressif et "l'après" n'est pas brutale comme d'autres variétés peuvent l'etre.

25/Oct/2019

Très bien
15 grammes en une seule fois, très bonne expérience.

14/Oct/2019

A first for me
First of all I was happy whith the packaging that is really discreet, also it arrived in a week which isn't bad ! I've always wanted to try shrooms and we decided with my friend (who tripped once with the same shrooms) to take a pack for us both (so 7.5g each approximately whish corresponded to a moderate trip according to the dosage calculator). We took them and then went to grab a burger to then eat at home, we were quite surprised when the effects started already at the burger joint (it was around 20 minutes after we took them) it was still mild but pleasant, we beagan to feel some heatwave in our body but not like when you are sick and feeling dizzy but more of just a nice feeling of wellness, we also started to want to laugh. When we arrived home we ate and it was really enjoyable. Also I almost didn't feel any sickness, just a bit on the way home but just by focusing on another thing a breathing correctly made it go away. We then put some music and we talked a lot, we were really happy and relaxed. We really connected and tried to express what we were feeling it was nice as we were on the same page and there was no feeling of judgement only kindness and understanding. My friend felt a bit more of the effects than me, but he told me that he had not any visuals compared to the last time (with the same dose), I hadn't any visuals also. The only part where I ame a bit disappointed is that the trip didn't last very long in itself. I had 1hour15 with full effects I think and then another hour with milder effects, I expected a longer time of the expects. My friend had a bit longer of an experience but not that long also maybe 2h45 tops. But the feeling afterward was nice though beacause we were still very relaxed physically and mentally. We aren't disappointed because I think that it was a very good introduction to the world of shrooms. It helped that we read a lot and were prepared for taking them so we felt really in control at any moments which was reassuring. But we think that we are going to try another type of shrooms maybe with a bit more visuals and all around potency ? Or maybe a bit of a higher dosage.. It's a bit more pricey though beacause we would have to buy 2 packs haha I leave 4 out of 5 stars only because I expected a longer trip with a bit more effects but overall we are happy of the experience. I agree that it's a good beginner shroom, it can be really controlled (at least at this dosage) and the effects are pleasant and not too extreme.

The customer has rated the product but has not posted a review

You cannot post a review because you have not purchased this product
In der Verpackung ist etwas Feuchtigkeit drinnen...Ist das normal?
administrator
It's perfectly normal for the truffles to produce CO2 gas and therefore the package will expand slightly on it's way to you. Since truffles mostly consist of water, you might see some moisture inside the packaging as well. As long as the package is still sealed then it's not a problem if the packet has expanded. If you have any doubts, smell is usually the best indication on whether or not the truffles have gone off. When you open a parcel and the product smells foul, it will have gone off (it's really hard to miss). If you have any doubts, please feel free to contact our Customer Service Team with a photo of the package via [email protected]
Ask a question
Restrictions
We do not ship this product to the following countries:
Germany, Italy, United Kingdom, Switzerland, Norway, Ireland
Please note that if your country is not on our general shipping list, we're unable to ship any item on our website to it. For more information check out the list here: Ordering and Shipping
Video (0)