Magic Truffles Mexicana
4.5

5

1

(

547

)
The Psilocybe Mexicana is probably the most well-known psilocybin mushroom strain that develops sclerotia, also called magic truffles. This variety is rather mild, but will give you warm fuzzy feelings and a powerloaded and happy trip full of creativity and - at high doses - spiritual enlightenment. On a scale of 5, the strength of Psilocybe Mexicana ranks at 2.5
In stock
You will be notified as soon as the product returns to stock
More info
Magic Truffles Mexicana - Used by indigenous tribes for centuries

PSILOCYBE MEXICANA A - FLESH OF THE GODS
Psilocybe mexicana has been known to the indigenous people of South America for thousands of years as the flesh of gods. The psychedelic effects of magic mushrooms has always been utterly unknown to the Western population until Albert Hofmann (the discoverer of LSD) isolated and identified the substances psilocybin and psilocin in his laboratory in Switzerland in 1957. And he used this strain, which had especially been bred for this process - Psilocybe Mexicana.
Psilocybe Mexicana is one of the rare strains that produce sclerotia (our magic truffles); there are actually TWO varieties of the Psilocybe Mexicana - Psilocybe Mexicana A and Psilocybe Mexicana B, but only the "A" variety develops those magic truffles.
EFFECTS OF THE MAGIC TRUFFLES "PSILOCYBE MEXICANA":
Psilocybe Mexicana is a rather mild strain, but should definitely not be underestimated! A dose of 5 grams is already enough for a strange feeling of twisted reality, but you probably won't have any visuals or if, they'll be rather mild. As of 10 grams one can expect a medium trip with visuals and a full pack of 15 grams will propel you into an orbit. Your senses will be sharpened and you'll be able to "think outside the box" and all that is accompanied by a strong feeling of euphoria and occasional fits of laughter. On a five finger scale, the Psilocybe Mexicana score a 2.5 in overall strength.
STRENGTH, DOSAGE AND USAGE:
Get right where you need to be, day or night, with our easy-to-use dosage calculator.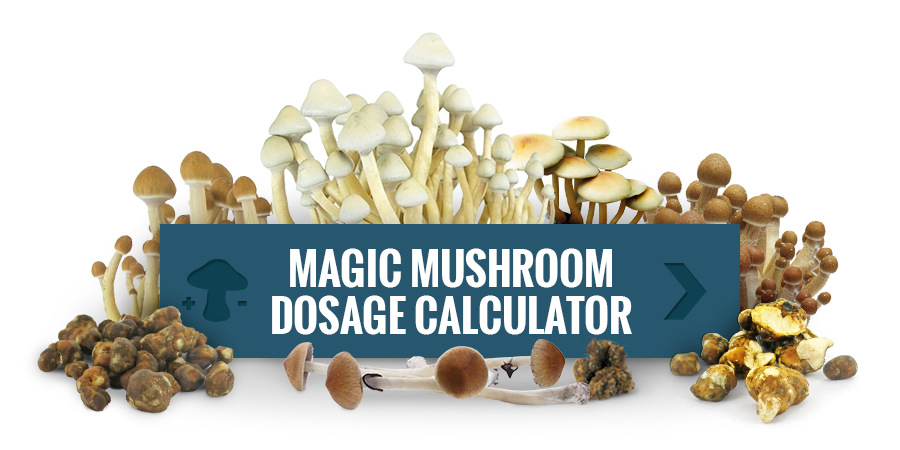 ---
*Can be stored for a maximum of two months in the fridge. After you open the pack they can only be kept for two days.
More information related to this product:
Reviews (547)
19/Oct/2021

Très bon trip (éviter nausée)
Mon premier trip avec des truffes magique, voyage entre amis incroyable! Pris à deux, 8g et 6g respectivement, grosse nausée au début de la montée pour ma part, moment difficile : soyez accompagner. Néanmoins j'ai éviter les vomissements, après cela le calme puis les hallucinations, magnifique! Pour les sensibles du ventre : espacer les repas (4h mini), étant donné que les nausée sont dû a la chitine contenue dans les truffes, essayer la prise en lemon tek pour 15g de truffes : écraser les truffes en bouillie (simple avec un grinders), pressez 5 citrons mettez la bouillie à l'intérieur, couvrez le tout puis attendez 20-30min en remuant régulièrement. Pour être optimale filtrer le tout (filtre étamine/café), enfin prenez votre shot. La puissance variera en fonctions de la qualité de votre préparation. Avec cela vous pouvez considérez que vous perdez entre 20-30%. Variante Coca-cola : pas essayé, mais le coca contenant des anti-vomitif, et son acidité permet une action similaire au citron, les bulles (du coca) sont en générale gênante au niveau du ventre, donc essayer d'en faire partir un maximum. Autre méthode : en infusion, là aucune nausée, mais vous perdrez 30 à 50% de votre puissance (la température détruit la psilo). Ne sucrez pas trop, cela grignote la psilo, la stevia c'est mieux. Si rien n'y fait essayer de changer de truffes (Valhalla ont été sélectionnée et hybridé par l'humain, bonne qualité, puissantes, mais prix élevé). Bon trip!

19/Oct/2021

Euphoric
Liked the mexicana.very euphoric,fun,good for sex,little sleepiness,u always feel u have control,n,ideal for a great night,not for deep introspection.

13/Oct/2021

Very pleasant
Was a nice trip, not to intense but with a good vibe. Would buy again.

11/Oct/2021

Great product for a first trip !
It was my first time, I did a solo trip in the morning with an empty stomach. I chose to take the 15g, made a lemon truffles tea (cut it very very small). I drunk it and ate the little pieces. Well it was awesome! Started in less than 30mn. Had some nausea and dizziness so i was laying on my bed at the beginning but it was worth it. Had very vivid psychedelic vision, it was intense, then it was like seeing the world so differently, more clearly, was like I've never seen the world like it is. Everything is more vivid, colors, sounds even dimensions. I saw so many things! It slowed down after 2/3 hours and the whole trip took 6 hours. Was still feeling light effects even after. I did another trip with half of it (7/8gr) in the same conditions. It was also a very nice trip, just everything less intense and less vivid, more smooth. I highly recommend it when you are a biginner !!! Loved it and will do it again. Just remember to prepare properly, empty stomach, a safe place to do it and your mind in happy place.

07/Oct/2021

Truffes Mexicana
Un trip un peu léger si vous avez déjà consommer des champignons. Toute fois ça reste sympathique.

23/Sep/2021

Petite soirée
Tres agréable, très peu d'effets secondaires le lendemain (bouffer 15g vers 17h, et au boulot à 5h) Je recommande pour les débutants dans les psychédéliques.. Rigolotte NM

22/Sep/2021

Para empezar están bien
Son una buena manera de empezar a probar las trufas. Sientes la realidad de otra manera, sinceramente repetiré.

19/Sep/2021

Amazing solo trip
First time feeling intense effects. First i had to lay back abit to get past the slight nausea and dizzyness. Then its like waking up in wonderland. Colours. Remember to look at colours!

18/Sep/2021

Bien mais pas transportant
Bon trip réalisé avec des amis en septembre 2021. Léger effets visuel, légère euphorie, nous avions pris 11g chacun et pour deux amis c'était leur première fois. Nous nous attendions à quelque chose de plus fort, mais l'expérience fut agréable. Pas de froid frigorifique comme avec les vall'hallah, un voyage tout en douceur

13/Sep/2021

Great product and fast/reliable shipping
Got these for MD and work as described! Highly recommend trying them.

You cannot post a review because you have not purchased this product
In der Verpackung ist etwas Feuchtigkeit drinnen...Ist das normal?
administrator
It's perfectly normal for the truffles to produce CO2 gas and therefore the package will expand slightly on it's way to you. Since truffles mostly consist of water, you might see some moisture inside the packaging as well. As long as the package is still sealed then it's not a problem if the packet has expanded. If you have any doubts, smell is usually the best indication on whether or not the truffles have gone off. When you open a parcel and the product smells foul, it will have gone off (it's really hard to miss). If you have any doubts, please feel free to contact our Customer Service Team with a photo of the package via [email protected]
Ask a question
Restrictions
Please note that if your country is not on our general shipping list, we're unable to ship any item on our website to it. For more information check out the list here: Ordering & Shipping
Video (0)