The uses of Tryptophan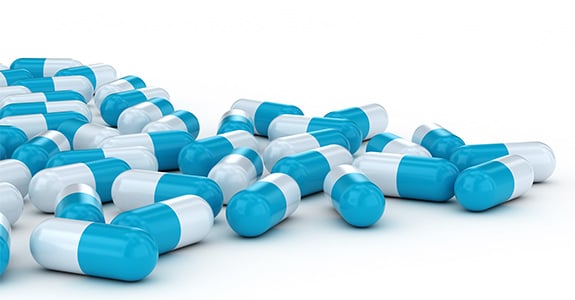 If you have read our other articles in the information box on tryptophan, you will see we have already touched on a few of its uses, which are wide and varied. The following looks at its use in a bit more detail.
Insomnia
As largely discussed, tryptophan makes for an excellent natural sleeping aid, with numerous studies showing its ability to reduce sleep latency, increase sleepiness, and potentially increase the amount of time spent asleep in those with insomnia or who have trouble falling asleep. This is done through the stable production of serotonin and melatonin, for which tryptophan is an essential build block. Both of these chemicals are heavily involved in regulating sleep, and without sufficient amounts, sleep is easily disrupted.
Pain reduction
Animal research has suggested that serotonin is involved in pain perception. As tryptophan is a precursor to serotonin, it stands to reason that having an ample supply of tryptophan can help us deal with pain. This has been backed up by initial human testing. For example, in a double blind study, those recovering from gallbladder surgery reported less pain when given tryptophan. For reference, this is the study:
Ceccherelli F, Diani MM, Altafini L, et al. Postoperative pain treated by intravenous L-tryptophan: A double-blind study versus placebo in cholecystectomized patients. Pain 1991;47:163-72.**
Premenstrual Syndrome (PMS)
As commonly known, serotonin plays a large role in mood regulation. Double-blind studies have shown that the increase in serotonin as a result of tryptophan use reduces depression and other symptoms that can often result from PMS.
Depression
Depression is a complex disorder that can be caused by both psychological and physiological reasons. In the case of a physiological depression, a serotonin imbalance can be an underlying origin. Depression and other mood disorders have been linked to an imbalance of serotonin in the brain, with low levels of tryptophan within the body also being associate with depression. Tryptophan is converted to serotonin within the brain, where the imbalance is most prevalent. Introducing high amounts of tryptophan into the body helps to boost serotonin production, helping to overcome deficiencies, and alleviate the symptoms of depression.
Anxiety
Research into the field suggests that serotonin may be involved in the process that cause anxiety. Furthermore, a double-blind study found that tryptophan deficiencies cause the symptoms of those suffering from anxiety disorders to worsen. It has been shown that having an ample supply of tryptophan can help alleviate and dampen the symptoms of such disorders. For reference:
Argyropoulos SV, Hood SD, Adrover M, et al. Tryptophan depletion reverses the therapeutic effect of selective serotonin reuptake inhibitors in social anxiety disorder. Biol Psychiatry 2004;56:503–9.
Bulimia
Serotonin is used to help regulate appetite and food intake. Those who suffer from eating disorders such as bulimia often have low levels of serotonin. By introducing extra tryptophan into the system, serotonin levels can be increased and the symptoms of eating disorders alleviated to a certain degree.
Note: we are not medical professionals nor should this be considered medical advice. Seek the advice of a trained medical professional if in doubt.