TRYPTOPHAN VS 5-HTP: UNDERSTANDING THE DIFFERENCES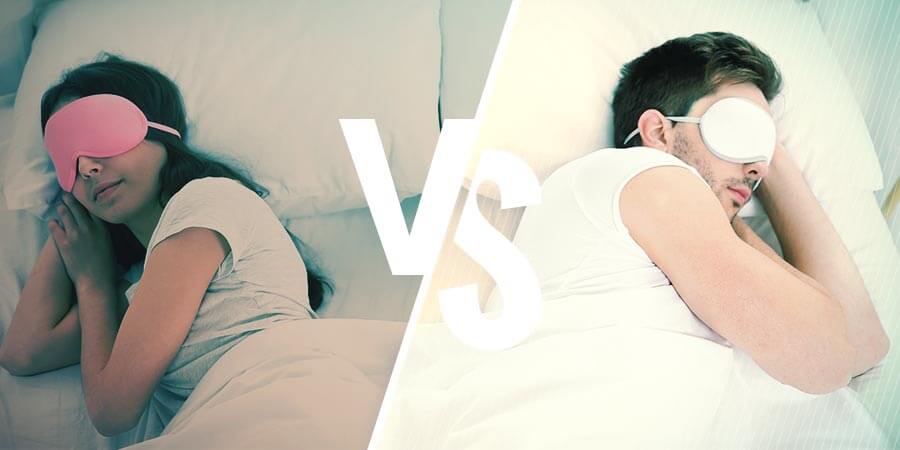 Tryptophan and 5-HTP are supplements marketed to help with depression, anxiety, weight loss, and sleep issues. But what exactly are these supplements and how do they work? In this article, we take a closer look at both 5-HTP and tryptophan and compare their efficacy and potential side effects.
WHAT IS 5-HTP?
5-hydroxytryptophan is a naturally occurring amino acid that your body uses to create serotonin. It is actually a byproduct produced when your body breaks down tryptophan. 5-HTP is available in supplement form, where it is often derived from the seeds of a woody African shrub known as Griffonia simplicifolia.
5-HTP supplements are often used to help reduce stress, improve mood and sleep quality, as well as help with appetite control. When you take 5-HTP, your body immediately begins breaking it down into serotonin. This spike in serotonin levels can help reduce symptoms of stress and anxiety, as well as temporarily boost your mood.
Some studies also suggest that oral 5-HTP pills can help reduce the symptoms of anxiety and depression. This isn't surprising, seeing that many antidepressants and anxiolytics work by temporarily raising serotonin levels. SSRIs, for example, target specific serotonin receptors and temporarily inhibit their ability to absorb serotonin, causing acute boosts of serotonin in the brain.
At night, your body uses serotonin to create melatonin, a chemical that plays a key role in mediating our circadian rhythm. Our body naturally produces melatonin at night, causing us to get sleepy. Increasing melatonin levels at night using a supplement like 5-HTP may help treat sleep disorders like insomnia.
Some studies also suggest that 5-HTP pills can reduce appetite, calorie intake, and weight gain in people with obesity. This mainly has to do with the fact that 5-HTP can help suppress appetite. Other research suggests 5-HTP may help improve muscle activity in children with Down Syndrome, relieve pain, tenderness, and sleep issues associated with fibromyalgia, and more.
Like most supplements or medications, 5-HTP can produce side effects. These include nausea, low appetite, nightmares, and low sex drive. All of these side effects are dosage-dependent. When taken irresponsibly or together with other drugs that affect serotonin production, 5-HTP can cause serotonin syndrome, a serious condition characterised by dangerously high levels of serotonin (more info below).
WHAT IS L-TRYPTOPHAN?
L-tryptophan (sometimes just called tryptophan) is a precursor to 5-HTP. It is also an essential amino acid that the body cannot produce on its own. Instead, your body needs to get tryptophan from food sources like yogurt, chocolate, oats, poultry, egg, and other protein-rich foods (like dairy). When it enters the body, tryptophan is broken down to 5-HTP, which is then used to create serotonin, melatonin, and vitamin B3. Tryptophan can also be taken in supplement form, where it is usually sourced from the fermentation of serine and indole bacteria.
There are many different uses for tryptophan. According to Nootropics Expert's David Tomen, one of tryptophan's main roles is to boost memory. Increased serotonin levels have been shown to improve cognitive function in both animals and humans, and tryptophan works as a direct precursor to serotonin. This means taking it in supplement form can increase serotonin levels in the brain and enhance cognitive functions like memory.
Tryptophan, like 5-HTP, can help boost mood. Again, this has to do with its ability to increase serotonin levels in the brain. Thanks to its mood-boosting potential, some sources suggest that tryptophan may help relieve symptoms of stress, anxiety, and depression. Even in high doses, tryptophan has been shown to deliver calming effects that don't cause sedation.
Studies have also looked into the use of tryptophan for premenstrual dysphoric disorder (PMDD), ADHD, cognitive problems, pain, bruxism, sleep issues, and more.
Tryptophan, like 5-HTP, causes side effects. In fact, tryptophan has been linked to various reports of eosinophilia-myalgia syndrome, or EMS. EMS is a neurological condition that can cause debilitating and sometimes permanent symptoms including chronic fatigue, intense pain, and swelling of the joints, heart, lungs, and liver.
5-HTP VS TRYPTOPHAN: WHAT'S THE VERDICT?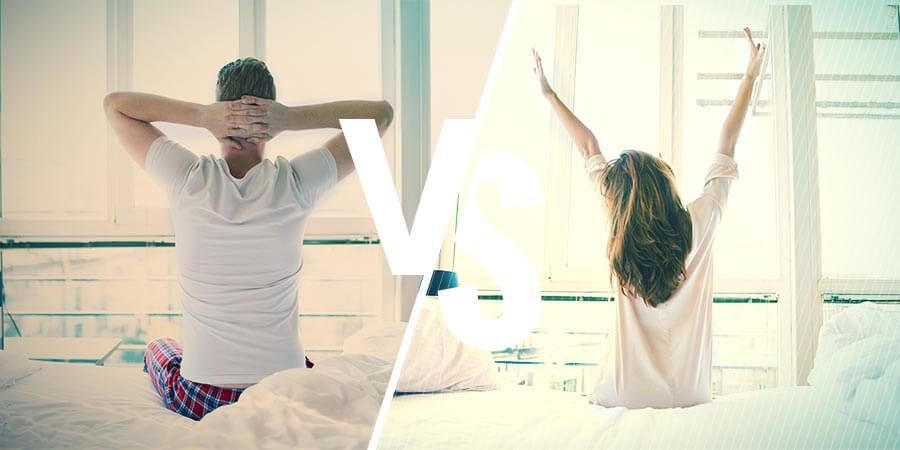 Tryptophan and 5-HTP have some clear similarities. They are both precursors to serotonin, and both appear able to temporarily boost serotonin levels in the brain. In doing so, they both seem to be beneficial for the same (or at least similar) conditions relating to sleep, mood, etc.
But while they might appear similar, both supplements work via different mechanisms and can have different effects on the body.
5-HTP IS USED EXCLUSIVELY TO MAKE SEROTONIN
Some sources suggest that 5-HTP may be better at crossing the blood-brain barrier and producing serotonin than tryptophan. That's because tryptophan is also a precursor to other important chemicals in the brain, including niacin (vitamin B3) and melatonin. Depending on your body chemistry, when, and how you take your supplements—and a plethora of other factors—your body might use tryptophan for something else than creating serotonin. 5-HTP, on the other hand, is only used to make serotonin.
TRYPTOPHAN IS MORE LIKELY TO BE METABOLISED IN THE LIVER THAN THE BRAIN
Most of the body's serotonin is produced in the intestines. Unfortunately, this serotonin cannot travel across the blood-brain barrier. That's where 5-HTP and tryptophan come in; both can travel to the brain and stimulate the production of brain serotonin directly. However, 5-HTP seems to be far better at crossing the blood-brain barrier than tryptophan, which may be metabolised by the liver or intestines. When this happens, it isn't able to produce the mood-boosting effects people commonly look for.
5-HTP IS CONVERTED TO SEROTONIN FASTER, BUT ITS EFFECTS MAY NOT LAST
Many users find that 5-HTP offers faster, more powerful effects than tryptophan. That's because the process of breaking down tryptophan to 5-HTP is longer and more complex than the process of converting 5-HTP to serotonin.
It's important to note, however, that 5-HTP may not be an effective long-term treatment for low serotonin levels. Italian researchers, for example, tested the effects of 5-HTP on young men with romantic stress over 6 weeks. The researchers found that 5-HTP produced significant increases in the participant's serotonin levels over the first 3 weeks. After that, it had little effect.
5-HTP CAN INTERFERE WITH THE SYNTHESIS OF OTHER VITAL NEUROTRANSMITTERS
It's also important to remember that 5-HTP is synthesised to serotonin by the same enzyme that synthesises dopamine. Hence, supplementing with 5-HTP may block the synthesis of dopamine and other neurotransmitters like norepinephrine, all of which play an important role in anxiety and depression, two conditions people often use 5-HTP for. It may also put patients at risk of developing other conditions where dopamine or norepinephrine disorders are involved.
5-HTP IS RUMOURED TO BE STRONGER THAN TRYPTOPHAN
Another major drawback of both 5-HTP and tryptophan is that they both have relatively short half-lives. This means their effects may kick-in and wear-off rapidly, encouraging people to take higher doses more frequently.
Some sources also argue that 5-HTP has much stronger effects than tryptophan. This may cause some users to develop a tolerance to the supplement. While this sounds logical, and many other drugs have the ability to build a tolerance, there have been no studies into this topic yet.
5-HTP SUPPLEMENTS ARE PLANT-DERIVED
Whenever you're thinking of taking a supplement, it's important to look at how that supplement is made. 5-HTP supplements, as mentioned earlier, are sourced from Griffonia simplicifolia plants. Tryptophan supplements, on the other hand, are made via bacterial fermentation. Some sources suggest that 5-HTP supplements have a lower risk of being contaminated and are therefore less likely to cause serious side effects like EMS.
TRYPTOPHAN AND 5-HTP HAVE DIFFERENT USES
5-HTP is often marketed for helping with depression, anxiety, and stress, appetite suppression, and sleep problems. It is also often used to help calm the "come down" from taking stimulants and party drugs such as MDMA.
Tryptophan is marketed as an antidepressant, anxiolytic, and sleep aid. Some people also use it to help them suppress their appetite and lose weight. In some countries, tryptophan is actually marketed as a prescription drug for depression rather than a nootropic or dietary supplement.
SO, WHO "WINS"?
Choosing between tryptophan and 5-HTP really comes down to your preferences and needs.
If you're looking for a supplement to boost your mood every once in a while (say after a night of partying) or the odd day when you're feeling a bit under the weather, 5-HTP can be a great solution. Because it can be synthesised to serotonin faster than tryptophan, it boasts a fast onset. 5-HTP's mood-boosting effects also tend to be stronger and more noticeable than tryptophan's.
If, however, you're looking for a regular supplement to help with conditions like anxiety, depression, or sleep issues, tryptophan might be the way to go. It isn't as strong as 5-HTP and tends to have mellower, yet still noticeable effects. Plus, the risk of serotonin syndrome (more info below) is lower with tryptophan.
SAFETY ISSUES REGARDING TRYPTOPHAN AND 5-HTP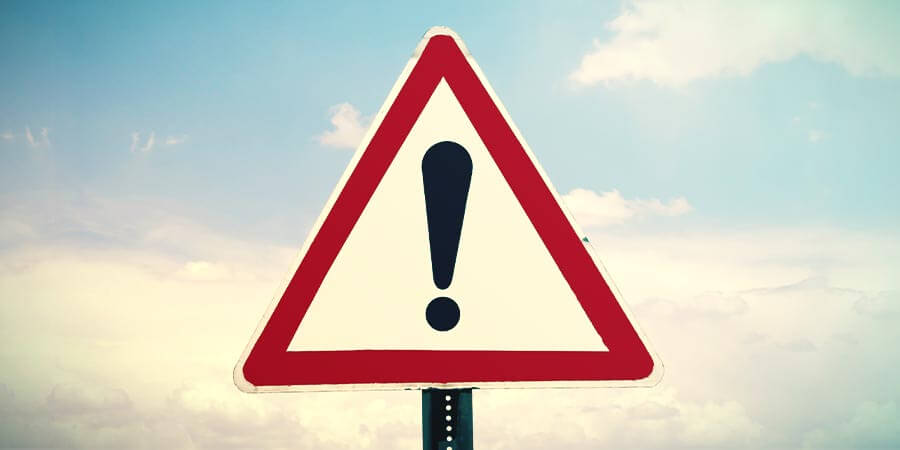 At the beginning of this article, we mentioned that both 5-HTP and tryptophan had side effects; or more importantly, that both have been linked to some serious medical conditions. 5-HTP is linked to serotonin syndrome, while tryptophan is linked to eosinophilia-myalgia syndrome.
Serotonin syndrome is caused when the body's serotonin reaches dangerously high levels. The symptoms of this condition can vary, but generally include high body temperature, agitation, tremors, sweating, diarrhoea, and more. In extreme cases, serotonin syndrome can push body temperature to above 41°C and cause seizures and muscle breakdown. Luckily, the symptoms of serotonin can usually be treated and managed.
Eosinophilia-myalgia syndrome (EMS), on the other hand, is incurable. Most cases of EMS have been traced to impurities and contamination in certain batches of tryptophan supplements. It causes severely debilitating symptoms, including myalgias and cramps, fever/flu-like symptoms, fluid buildup (edema), inflammation, and more. In some patients, these symptoms may disappear with time. Others may never recover from the symptoms, and a few cases of EMS have even been fatal.
Another major risk associated with medications/supplements that increase serotonin levels is cardiac fibrosis. This condition is characterised by a thickening of the heart valves. Serotonin helps repair damaged tissue in the cardiovascular and circulatory systems. Abnormally high levels of serotonin, however, can cause certain tissue (like that of the heart valves) to thicken and harden.
It's important to remember that both 5-HTP and tryptophan can be taken safely. To do so, always follow these tips:
Never combine 5-HTP and tryptophan supplements.

Never combine either supplement with other drugs/supplements that affect serotonin levels; these include SSRIs and MAOIs.

Always talk to your doctor before taking either of these supplements.

Always stick to the recommended doses given to you by your doctor.