Supa Gro Kit 100% 'McKennaii'
4.5

5

1

(

541

)
Psilocybe Cubensis McKennaii is said to be an even stronger strain than the popular and famous (and hard to cultivate) Hawaiian (Copelandia cyanescens). It definitely is for the more experienced, visually interested psychonauts due its very philosophical trip with a strong visual component. This grow kit contains a 100% colonized 1200ml cake.
In stock
You will be notified as soon as the product returns to stock
Product accessories:
Tweezers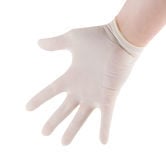 Latex Gloves
More info
Supa Gro Kit 100% 'McKennaii': Allegedly even stronger than the Hawaiian
Psilocybe Cubensis McKennaii is allegedly an even stronger variety than the famous and popular (and hard to grow) Hawaiian (Copelandia cyanescens). This strain is obviously for the more experienced psychonauts as it provides a very philosophical voyage with a strong optical component. These grow kits contain 1200ml of fully colonized substrate, ready to grow - this is a 100% package! All you need a little patience. Godfather of this strain is the American writer, teacher, researcher and psychonaut Terence McKenna.
Supa Gro magic mushroom grow kits are grown by mycological experts and contain extremely healthy mycelium.
Scope of delivery
1200ml cultivation box
Grow bag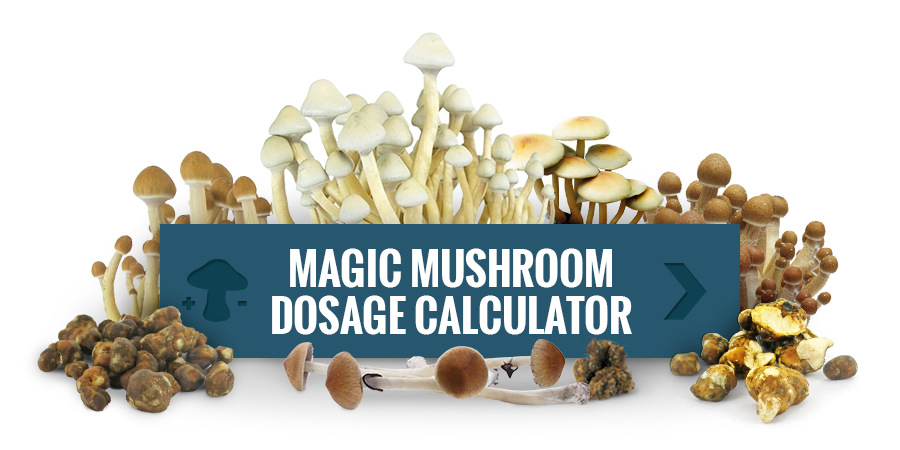 Supa Gro Kit 100% 'McKennaii' data sheet

| | |
| --- | --- |
| Volume | 1200ML |
| Brand | Supa Gro |
| Strain | McKennaii |
More information related to this product:
Reviews (541)
26/Oct/2021

Supa Gro Kit 100% 'McKennaii'
the product came fast but after a month nothing grow yet, i folowed the exact instructions so i dont know why. very dispapointed. maybe they just need more time then discribed to grow. i still have hope tho ahah

22/Oct/2021

not growing
the shrooms never grew although I've done it many times before. this time they simply didnt grow :(

18/Oct/2021

muuuy lento??
Llevo un mes y han salido 4 o 5 setas, de apenas 1cm de altura....es normal tan bajo rendimiento?

09/Oct/2021

2 shrooms for 4 kits...
After 4 times, i can assure you that my hygiène was on point! But there were always contamination in some ways. The only time 2 shrooms grew is the time i had to look on other advices, on the same zamnesia website ... (not adding water until shroom got there). I got confused and they send me another kit wich was appreciated ! But following their advices was terrible !! the next day, mold was everywhere ... not doing shrooms this way again !!

08/Oct/2021

Worst costumer service ever
I ordered the kit on the 2021-08-28, once started the growing phase following step by step the manual, i didn't get any mushrooms. I contacted the costumer service for explanation and eventually a refund of the product and till now 8-10-21 didn't get any reply. Years ago was way better this website. You should feel ashamed for how you treat your costumer. We pay your bill remember that.

30/Sep/2021

Déçu...
Bonjour voilà j'ai recu mon kit début septembre, j'ai bien tout respecté au niveau des consignes gant, gel, masque, eau mineral, ttooout bien mis en place mais malheureusement ce kit s'est contaminé alors bon serait ce possible qu'il soit arrivé contaminé ? En tout cas je suis déçu je m'attendais à quelque chose mais rien du tout, de plus je n'ai eu aucune trombone avec.. j'espère que le service client sera plus à la hauteur que ce kit. Un remboursement ou un renvoi de kit. J'aurais aimé noter leur puissance

23/Sep/2021

Super Support
Leider hat das kit nicht so gut performt. Mycel war nicht komplett ausgebildet und schneller schimmel befall trotz korrekter Arbeitsweise. Dank des super Support teams aber kein Problem, habe ohne Aufpreis ein neues bekommen was ein recht guten Ertrag hatte. Immer wieder gerne.

15/Sep/2021

Ottimo!
Consiglio vivamente questi funghetti!

12/Sep/2021

De momento 2 setas en 13 dias
No tiene mala pinta, espero que sigan saliendo. La atención de la empresa ha sido espectacular.

12/Sep/2021

Top
Es erfüllt meine Erwartungen. Top Support der mir nach anfänglichen schwierigkeiten sehr geholfen und entgeggen gekommen ist. Man muss sehr genau die Anweisungen folgen wenn man Erfolg haben möchte ( Temperatur, Licht, Hygiene...) Danke Zamnesia.

You cannot post a review because you have not purchased this product
Oliver
2020-08-08 11:59:16
Hi there, once the mushrooms start growing should I keep vaporising the bag or just let it be? Thanks.
administrator
Hi Oliver, Thanks for your questions! Once you can see the heads popping up you should stop spraying :) Let us know if you have any more questions. Kind regards, Zamnesia
Norberto L.
2013-10-30 12:22:46
When I put the kit in the bag, how much water should I spray every day with "100% Mycelium kit Mckennaii"?
administrator
It's best to spray 2 to 3 times a day. Don't spray much. One squeeze of your sprayer should be enough. We have made a great instruction video and put it on Youtube. This could also may well be of help: http://www.youtube.com/watch?v=APyqMWAHpzM
simon
2013-04-06 17:46:44
Hello Do you mean to put the water only in the bag and no water in the box? I have some doubts, because normaly you have to put water in the box. Thanks for an answer
administrator
All our 100% Mycelium kits come with a customized manual. To gain the best results, check out our Online Instructions for these kits, here: https://www.zamnesia.com/content/216-instructions-100-mycelium-kit-supa-gro
Ryan Segal
2013-03-15 16:19:38
So, no casing? Does it need to be 'birthed' and placed in a homemade habitat, or will it grow in the bag the same as the other growkits?
administrator
These kits work in a similar fashion. The kit comes with its own bag, but the contents of the box need not be submerged prior to growing. Complete instructions will be provided of course.
Ask a question
Restrictions
Please note that if your country is not on our general shipping list, we're unable to ship any item on our website to it. For more information check out the list here: Ordering & Shipping
Video (0)