Supa Gro Kit 100% 'McKennaii'
4.5

5

1

(

520

)
Psilocybe Cubensis McKennaii is said to be an even stronger strain than the popular and famous (and hard to cultivate) Hawaiian (Copelandia cyanescens). It definitely is for the more experienced, visually interested psychonauts due its very philosophical trip with a strong visual component. This grow kit contains a 100% colonized 1200ml cake.
In stock
You will be notified as soon as the product returns to stock
Product accessories:
Tweezers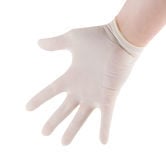 Latex Gloves
More info
Supa Gro Kit 100% 'McKennaii': Allegedly even stronger than the Hawaiian
Psilocybe Cubensis McKennaii is allegedly an even stronger variety than the famous and popular (and hard to grow) Hawaiian (Copelandia cyanescens). This strain is obviously for the more experienced psychonauts as it provides a very philosophical voyage with a strong optical component. These grow kits contain 1200ml of fully colonized substrate, ready to grow - this is a 100% package! All you need a little patience. Godfather of this strain is the American writer, teacher, researcher and psychonaut Terence McKenna.
Supa Gro magic mushroom grow kits are grown by mycological experts and contain extremely healthy mycelium.
Scope of delivery
1200ml cultivation box
Grow bag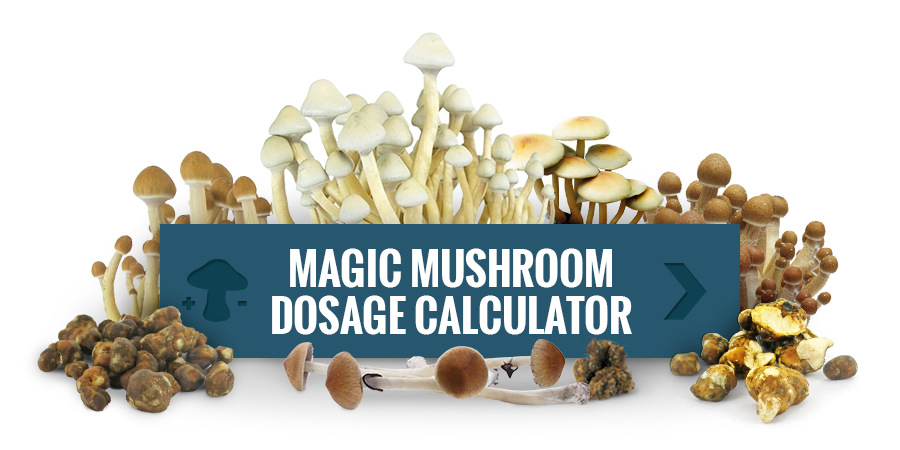 Supa Gro Kit 100% 'McKennaii' data sheet

| | |
| --- | --- |
| Volume | 1200ML |
| Brand | Supa Gro |
| Strain | McKennaii |
More information related to this product:
Reviews (520)
03/Aug/2021

My favorites!
always a good product. after 10 days came out the first mushrooms. now i'm waiting for the second flush. great customer relationship

30/Jul/2021

worked pretty well
easy and fast harvest. weird shape looking mushrooms but no problem for me

18/Jul/2021

One of the best
One of the best mushroom kits that I tried. Thank you

14/Jul/2021

PREMIERE EXPERIENCE premier kit ! bon début ...
La première récolte n'a donné que 64gr de champignons frais, je pense que j'ai mis trop souvent le brumisateur ! La seconde 100Gr, sans brumériser et en quelques jours, Je conseille vraiment d'utiliser le petit chauffage à 15€, j'attends pour voir la suite... C'est en lisant les avis que je lis que l'on peut demander conseil au SAV, j'en prends bonne note, et vous tiens informé de la suite de mon expérience ... ne sais pas si il faut faire une mise à froid au frigo pendant 12 heures avant de lancer la 3ème cuvée .... De eerste oogst leverde slechts 64gr verse paddenstoelen op, ik denk dat ik de fogger te vaak heb gebruikt! De tweede 100Gr, zonder nevel en in een paar dagen, Ik adviseer echt om het kleine kacheltje van 15€ te gebruiken, ik wacht af wat er gebeurt... Het is door het lezen van de beoordelingen die ik lees dat men kan vragen om advies van de dienst na verkoop, ik neem er goede nota van, en houd u op de hoogte van het vervolg van mijn ervaring ... weet niet of het nodig is om een koude instelling in de koelkast te maken gedurende 12 uur voor de lancering van de 3e vintage ....

07/Jul/2021

Disappointing!
I did everything as mentioned on this side as to how to handle the kit, but sadly only one lousy mushroom appeared and not more after that. Disappointing, not gonna lie. Especially because this Kit was advertised as very easy and high-yield! I was also a little confused if I had to initially soak the mycel or not, because in the beginnig everything just seemed so very dry, but the text does not specify on that so I didn't do it. Now almost 4 weeks later not much happened and it didn't seem that I contaminated anything, it just didn't grew. Well, I contacted the support, let's see If they can help me :D

06/Jul/2021

Amazing customer service
The kit arrived real quick and I was excited about it, so I started the growing process right away and paid extra attention to making everything right. Unfortunately, it still got contaminated for some reason. Only two mushrooms grew, and then deflated after one day. I contacted the customer service, and as always, they exceeded my expectations; I only wanted to know what I did wrong or what I could have done differently, but they offered too send me a new kit of my choice right away, without hesitation, and even apologised for the inconvenience. Honestly, I've never experienced a better, more welcoming and lovelier customer service than the one of Zamnesia. You guys are just incredible.

05/Jul/2021

Disappointing
I ordered these and another grow cit, the "golden Teacher", I treated them exactly the same way, always clean hand, and followed each step in the guide on Zamnesia, well the Golder teacher grow cit now had it´s 4th flush and is still going strong while the one from McKennaii is only dissappointing, like after 4 week there was 1 lousy shroom and thats all. 1/10 would not recommend at all.

03/Jul/2021

Mein absoluter Favorit
Man muss etwas geduldig sein bei SupaGrow, jedoch lohnt sich das warten! Riesige mächtige Pilze die es in sich haben. Das einzige was mir nicht gefällt, ist die fehlende Anleitung in im Lieferumfang. Man muss aufpassen das man sich nicht versehentlich die falsche Anleitung zu dem Growkit anschaut! Den SupaGrow und FreshGrow müssen komplett anders behandelt werden! Bei SupaGrow zu dem auch aufpassen, dass sobald die Köpfe zu sehen sind, man keine Feuchtigkeit mehr hinzugibt, am besten sogar das Growbag offen lassen. Ich hatte mehrmals SupaGrow und habe das festgestellt. Man steigert sein Ertrag wenn man dies beachtet.

29/Jun/2021

Catastrophic
The first time the kit had molded straight away. Zamnesia had given me credit for a take back. This is what I did and it is the same again. Everything is moldy. I had taken grow kits in the past and had lots of mushrooms so there is clearly a problem with their new grow kits. To be avoided absolutely.

26/Jun/2021

THE WORST EXPERIENCE EVER!!!
If I could put zero star I would! I respected all the sanitary process as I always do since more than 10 years. I had in total 10 mushrooms after 3 weeks (it never took so long ever) and all of them were like sick with a kind foam on top. I started a communication with the client service and they asked to send pictures. They were nice and professional. If the growing kit was not doing as expected they would nicely propose a solution. I did everything they asked and now it's been 1 month I'm sending an email every week and nobody is replying anymore like nothing happened and like I do not exist. I'm a client and there mission is trying to satisfying me/us as best as possible, not doing a radio silence. Then I've checked other comments for this growing kit and I've seen many other comments like mine which means the problem clearly comes from Zamnesia and we're paying the price. NOT PROFESSIONAL AT ALL!!!! ZAMENSIA YOU'RE SUCH A DISAPPOINTMENT. I'M NOT RECOMMENDING AT ALL THAT PRODUCT

You cannot post a review because you have not purchased this product
Oliver
2020-08-08 11:59:16
Hi there, once the mushrooms start growing should I keep vaporising the bag or just let it be? Thanks.
administrator
Hi Oliver, Thanks for your questions! Once you can see the heads popping up you should stop spraying :) Let us know if you have any more questions. Kind regards, Zamnesia
Norberto L.
2013-10-30 12:22:46
When I put the kit in the bag, how much water should I spray every day with "100% Mycelium kit Mckennaii"?
administrator
It's best to spray 2 to 3 times a day. Don't spray much. One squeeze of your sprayer should be enough. We have made a great instruction video and put it on Youtube. This could also may well be of help: http://www.youtube.com/watch?v=APyqMWAHpzM
simon
2013-04-06 17:46:44
Hello Do you mean to put the water only in the bag and no water in the box? I have some doubts, because normaly you have to put water in the box. Thanks for an answer
administrator
All our 100% Mycelium kits come with a customized manual. To gain the best results, check out our Online Instructions for these kits, here: https://www.zamnesia.com/content/216-instructions-100-mycelium-kit-supa-gro
Ryan Segal
2013-03-15 16:19:38
So, no casing? Does it need to be 'birthed' and placed in a homemade habitat, or will it grow in the bag the same as the other growkits?
administrator
These kits work in a similar fashion. The kit comes with its own bag, but the contents of the box need not be submerged prior to growing. Complete instructions will be provided of course.
Ask a question
Restrictions
Please note that if your country is not on our general shipping list, we're unable to ship any item on our website to it. For more information check out the list here: Ordering & Shipping
Video (0)