Supa Gro Kit 100% 'McKennaii'
4.5

5

1

(

469

)
Psilocybe Cubensis McKennaii is said to be an even stronger strain than the popular and famous (and hard to cultivate) Hawaiian (Copelandia cyanescens). It definitely is for the more experienced, visually interested psychonauts due its very philosophical trip with a strong visual component. This grow kit contains a 100% colonized 1200ml cake.
Out of stock
You will be notified as soon as the product returns to stock
Product accessories:
Tweezers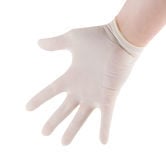 Latex Gloves
More info
Supa Gro Kit 100% 'McKennaii': Allegedly even stronger than the Hawaiian
Psilocybe Cubensis McKennaii is allegedly an even stronger variety than the famous and popular (and hard to grow) Hawaiian (Copelandia cyanescens). This strain is obviously for the more experienced psychonauts as it provides a very philosophical voyage with a strong optical component. These grow kits contain 1200ml of fully colonized substrate, ready to grow - this is a 100% package! All you need a little patience. Godfather of this strain is the American writer, teacher, researcher and psychonaut Terence McKenna.
Supa Gro magic mushroom grow kits are grown by mycological experts and contain extremely healthy mycelium.
Scope of delivery
1200ml cultivation box
Grow bag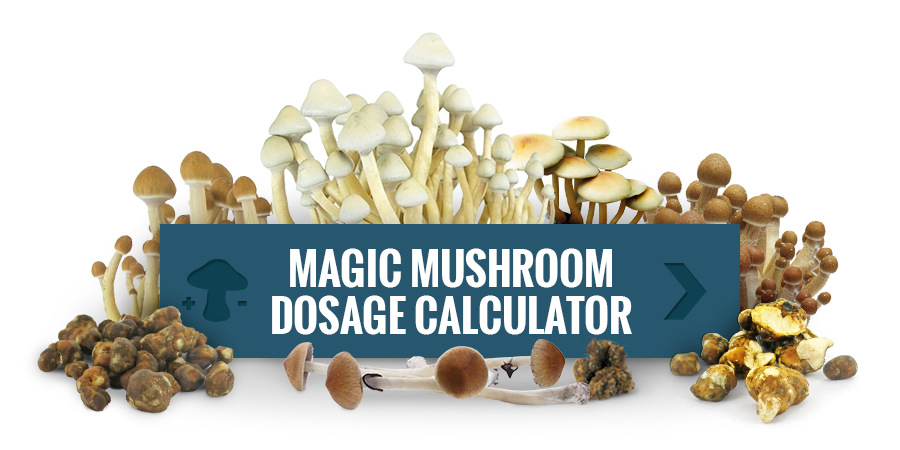 Supa Gro Kit 100% 'McKennaii' data sheet

| | |
| --- | --- |
| Volume | 1200ML |
| Brand | Supa Gro |
| Strain | McKennaii |
More information related to this product:
Reviews (469)
15/Jan/2021

ottimi
ottimi

14/Jan/2021

Great customer service
The package didn't grow at all, except for some mutant growth CS send me a new kit after trying to make he first 1 work Good and thorough service

11/Jan/2021

Super
Merci zamnesia pour SAV, vous etes efficace. Sinon premiere flush un peu timide dans le temps "2 grosses semaines" et dans la quantité 6 champis... mais la deuxième ce garnie tres bien et donne de beaux voir tres beaux spécimens et une belle quantité et pour l'effet super ... pas de visuel avec un gramme sec, mais un sublime voyage.. Je vais essayer un peu plus pour le deuxième voyage. En tout cas belle experience de culture, assez sensible comme souche... Merci et a bientot

05/Jan/2021

Verry Potent
After a infected xxl kit ordered in late spring, had verry good contact with Zamnesia support and they offered me a voucher for 2 normal kits. After setting up the kits within 14days the mycelium started growing nice on top and formed hyperdermals and pinning. First flush one kit produced about 180gr the other 100gr. Second Flush the kits swapped in growth and the less producing kit was now producing nice beautifull mushrooms and the other was a little less producing. Again allmost 300gr of various size mushrooms. Kept the temp at 21,5-23 degrees. Small 3rd flush and other kit started getting infected, I guess cuz the bags weren't changed after each flush so contaminations are easy to build up this way. Not the biggest harvest I've had with the supagro kits but for potency, these kits produced the most potent mushrooms I've ever harvested. 3gr dry mushroom was equal to 5gr mushroom trips. Verry pleased with the results. Only make sure you don't mist the bag untill pinning starts!!! Also give them much air this helps too.

27/Dec/2020

All fine
Got three flushes out of the kit, the last one was considerably smaller (both in size and quantity). Will probably order again soon

26/Dec/2020

Crecimiento lento
Dificultad para crecimiento en bosla. Mejor en invernadero y con alba alrededor del pan.

19/Dec/2020

Sehr gut
Ich hab das Set aufgestellt und schon nach 7 Tagen sind die ersten Pilze raus gekommen. Wirklich ein sehr gutes Set. Morgen werden wir die Pilze mal ausprobieren.

18/Dec/2020

Incroyables McKennaii
Recolte rapide, 20g sec pour le premier flush. Je recommande les McKennaii car le trip est coloré. En lemon tek le trip est boosté et on se sent avec une énergie folle. Que du positif !

16/Dec/2020

Bien
J'ai reçu un kit que j'ai placé en aquarium ce qui a bien fonctionné. c'est conforme a l'achat! Le rendement semble plutôt faible pour ma part comparé a la PFTek (Malgré les conditions favorable dans l'aqua) Environ 100 g frais par flush et le kit a fait seulement 2 flushs donc en gros j'ai récupéré en tout 220g de frais (22g sec) (Toujours pas de contamination mais pain trop pauvre pour faire fructifier d'autres mushs qui meurt de faim) Ca suffit pour 6 personnes environ, Merci ! (Peut être un peu chère tout de même mais bon leurs service client est béton!)

12/Dec/2020

Satisfied
It took a little longer for the first pins to pop out (3 weeks), but since then no big problems occured. Harvested 1st flush after 9 days and got 160g wet, second flush came again after 8-9 days 110g wet, also side pins occured during 2nd flush which were a bit difficult to harvest. Now on my 3rd flush I removed the cake from original container and put it on original lid into my fruiting chamber. After 2 days first pins have appeard and it seems they like this enviroment more... I also use it in combination with the Zamnesia heat mat. So in general Im very pleased, only one disppaointment- the orginal bag leaks so watch out for that.

You cannot post a review because you have not purchased this product
Oliver
2020-08-08 11:59:16
Hi there, once the mushrooms start growing should I keep vaporising the bag or just let it be? Thanks.
administrator
Hi Oliver, Thanks for your questions! Once you can see the heads popping up you should stop spraying :) Let us know if you have any more questions. Kind regards, Zamnesia
Norberto L.
2013-10-30 12:22:46
When I put the kit in the bag, how much water should I spray every day with "100% Mycelium kit Mckennaii"?
administrator
It's best to spray 2 to 3 times a day. Don't spray much. One squeeze of your sprayer should be enough. We have made a great instruction video and put it on Youtube. This could also may well be of help: http://www.youtube.com/watch?v=APyqMWAHpzM
simon
2013-04-06 17:46:44
Hello Do you mean to put the water only in the bag and no water in the box? I have some doubts, because normaly you have to put water in the box. Thanks for an answer
administrator
All our 100% Mycelium kits come with a customized manual. To gain the best results, check out our Online Instructions for these kits, here: https://www.zamnesia.com/content/216-instructions-100-mycelium-kit-supa-gro
Ryan Segal
2013-03-15 16:19:38
So, no casing? Does it need to be 'birthed' and placed in a homemade habitat, or will it grow in the bag the same as the other growkits?
administrator
These kits work in a similar fashion. The kit comes with its own bag, but the contents of the box need not be submerged prior to growing. Complete instructions will be provided of course.
Ask a question
Restrictions
Please note that if your country is not on our general shipping list, we're unable to ship any item on our website to it. For more information check out the list here: Ordering & Shipping
Video (2)
Video: How To Prepare The Supa Gro 100% Mushroom Gro Kit

We show you how to use the Supa Gro 100% magic mushroom kit. This mind friendly cake containing pure mycelium from Supa Gro 100% will provide you with multiple flushes of strapping healthy cubensis mushrooms. With up to six flushes per kit and 600-900 grams per flush, this no sweat kit can't be beaten. Requiring nothing more than clean or gloved hands, the occasional squirt of water and a snug place to grow. This fun fungus is as easy as one two three.