Supa Gro Kit 100% 'B+'
4.5

5

1

(

296

)
Psilocybe Cubensis "B+" is a very popular magic mushroom strain because of its beautiful fruits that can reach a size of 30cm. These Supa-Gro kits produce multiple flushes and all you need is patience. The grow kit contains 1200ml of 100% mycelium.
In stock
You will be notified as soon as the product returns to stock
Product accessories:
Tweezers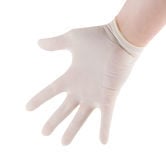 Latex Gloves
More info
Supa Gro Kit 100% "B+": All you need to be is positive
Psilocybe Cubensis "B+" is a magic mushroom strain that produces beautiful fruit-bodies that can reach a size of up to 30cm. Another reason for the popularity of this magic mushrooms variety is that the occasional nausea at the beginning of the trip is less pronounced as with other strains. "B+" is the perfectly matching name for this strain - you will definitely Be Positive. These Supa-Gro kits contain a 1200ml brick of 100% mycelium substrate and produce a multitude of flushes - if you don't behave totally stupidly you will see at least 5 flushes.
Supa Gro magic mushroom grow kits are grown by mycological experts and contain extremely healthy mycelium.
Scope of delivery
1200ml cultivation box
Grow bag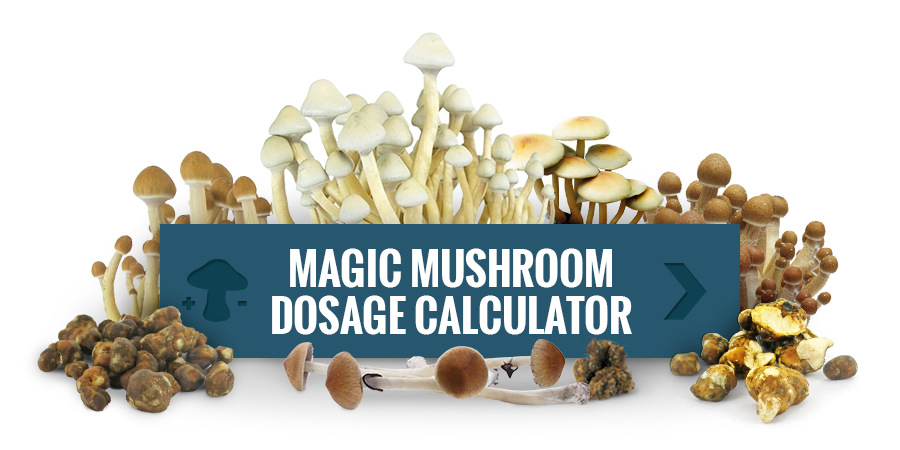 Supa Gro Kit 100% 'B+' data sheet

| | |
| --- | --- |
| Volume | 1200ML |
| Brand | Supa Gro |
| Strain | B+ |
More information related to this product:
Reviews (296)
14/Jan/2021

Déçu
J'ai vue de la moisissure des l'ouverture j'ai fait de mon mieux pour les séparer de la contamination puis j'ai à ttendu 20 jours que ça pousse , ça à moisi encore moisi .. decu j'ai fait de mon mieux pour sauvez le kit .. Mais bon ça n'a pas marchée 50€ a la poubelle merci

01/Jan/2021

Lots of mushrooms
Quick delivery, 250 g nice big mushrooms in first flush, waiting for second. Will buy here again :)

23/Dec/2020

Good service
I had a defective kit at first. But the team has been quick to send me a replacement that worked as a charm. I have yet to taste them though

23/Dec/2020

Friendly growing
Rookie grower. The instructions are not so clear especially if you want to understand a bit about what you're doing. Reddit helped me to follow better the growing cares. B+ are quite easy to grow tho. for now i got two flushes. i did it for MD so, for the effects, i can't really tell in a short period of time.

21/Dec/2020

Sehr einfach zu growen und super Wirkung
Ich hatte bereits meine erste Ernte und die zweite ist auf dem Weg. Ging alles super easy. Die Pilze haben eine gute Wirkung, nicht zu stark. Habe es Freunden von mir gegeben, die noch nie Mushrooms genommen haben, und alles waren total happy. Sind auch sehr sanft zum Magen, keiner musste sich übergeben :-D Bin gespannt ob ich noch weitere Ernten hinbekomme. Es gibt nur 4 Sterne, da nicht so viele Pilze gewachsen sind wie auf den Fotos gezeigt trotz optimaler Bedingungen. Trotzdem war es reichlich.

18/Dec/2020

Never like the pictures.
Got 6 medium size mushrooms. Smallest yield I ever had. Dissapointed galore.

18/Dec/2020

Ottimi ed efficaci
Con un po' di attenzione questo kit da degli ottimi frutti, facile e semplice da coltivare

01/Dec/2020

Goed
Meerdere oogsten mckennai gehad, uitstekende flushes gehad. Nu B+ geprobeerd en had ik een bacterie helaas. Zamnesia heeft mij verder geholpen. Heb weer een mckennai besteld.

24/Nov/2020

N'a pas marché
Rien n'a poussé en quasi 40 jours, j'ai fini par abandonner...

24/Nov/2020

Défectueux
J'ai acheté des kits Supa Gro (Golden Teachers) par le passé, et ai toujours eu des résultats parfaits, en faisant toujours attention à éviter la contamination. Cependant, lors de ma dernière commande, j'ai acheté un kit Supa Gro Golden Teacher, un Supa Gro B+, et pour la première fois, un kit de marque Fresh Mushrooms. Dans des conditions exactement identiques d'entretien (kits côtes à côtes), seuls les Fresh Mushrooms ont donné deux flushes. Ceci ajouté aux commentaires récents sur ces kits me permet de penser avec assez de certitude que les Supa Gro sont arrivés déféctueux à l'origine. Zamnesia m'a renvoyé deux kits de mon choix (que j'attends de recevoir) sans frais supplémentaires, c'est pour ça que je laisse tout de même trois étoiles.

You cannot post a review because you have not purchased this product
Hi, wie entferne ich die Pilze, die in das Substrat reingewachsen sind am besten? Danke im vorraus :)
administrator
This happens more often since mushrooms grow every way they can. The best thing is to wait until you start harvesting. As soon as you make your harvest you take out the cake from its plastic container. Please make sure you do this sterile and with care. When you've taken out the cake you carefully take off the mushrooms from the side and make sure you get everything of the mushroom so nothing is left. After this you put the cake back in it's container and you start the grow process from step one again. If you have any further questions please let us know. We're here to help.
sousou
2014-01-12 11:58:57
Did you now how much mushroom we need to eat for a standard trip and a strong trip ? i want to now that for to have a good trip :-)
administrator
While the recommended dose for mushrooms is dependent on many factors, general consensus is 15 to 30 grams of fresh mushrooms and 1.5 - 3.5 grams dried (due to the weight loss incurred during drying). This of course depends on the type of mushrooms. For the stronger mushrooms a lower dose is recommended.
Miguel Izco
2013-05-30 19:53:23
how long can be stored the unopened package?
administrator
Mushrooms are very robust creatures, but we highly recommend to start the growing process instantly after receiving your kit. If you need to store a kit, you can put it in the refrigerator - at 3-5°C the box will be preserved for at least 6 weeks. Important: store the box in an air sealed plastic bag to prevent contamination.
Ask a question
Restrictions
Please note that if your country is not on our general shipping list, we're unable to ship any item on our website to it. For more information check out the list here: Ordering & Shipping
Video (2)
Video: How To Prepare The Supa Gro 100% Mushroom Gro Kit

We show you how to use the Supa Gro 100% magic mushroom kit. This mind friendly cake containing pure mycelium from Supa Gro 100% will provide you with multiple flushes of strapping healthy cubensis mushrooms. With up to six flushes per kit and 600-900 grams per flush, this no sweat kit can't be beaten. Requiring nothing more than clean or gloved hands, the occasional squirt of water and a snug place to grow. This fun fungus is as easy as one two three.