Supa Gro Kit 100% 'B+'
4.5

5

1

(

341

)
Psilocybe Cubensis "B+" is a very popular magic mushroom strain because of its beautiful fruits that can reach a size of 30cm. These Supa-Gro kits produce multiple flushes and all you need is patience. The grow kit contains 1200ml of 100% mycelium.
Out of stock
You will be notified as soon as the product returns to stock
Product accessories: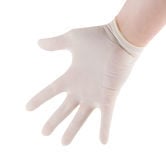 Latex Gloves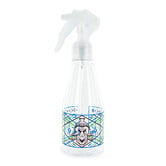 Zamnesia Misting Bottle
More info
Supa Gro Kit 100% "B+": All you need to be is positive
Psilocybe Cubensis "B+" is a magic mushroom strain that produces beautiful fruit-bodies that can reach a size of up to 30cm. Another reason for the popularity of this magic mushrooms variety is that the occasional nausea at the beginning of the trip is less pronounced as with other strains. "B+" is the perfectly matching name for this strain - you will definitely Be Positive. These Supa-Gro kits contain a 1200ml brick of 100% mycelium substrate and produce a multitude of flushes - if you don't behave totally stupidly you will see at least 5 flushes.
Supa Gro magic mushroom grow kits are grown by mycological experts and contain extremely healthy mycelium.
Scope of delivery
1200ml cultivation box
Grow bag
Supa Gro Kit 100% 'B+' data sheet

| | |
| --- | --- |
| Volume | 1200ML |
| Brand | Supa Gro |
| Strain | B+ |
More information related to this product:
Reviews (341)
03/Dec/2022

Super
Super en soirée entre potes, rigolade assurée

22/Nov/2022

Good kit
Good kit first flush 125gram fresh now waiting for the second flush

16/Nov/2022

First experience
As my first experience with a mushroom grow kitI can't say honestly if the product is worth or not, or either better or worse compared to others. I followed the instructions very carefully, sanitizing everything around me to avoid contamination. After only a week I couple of tiny heads appeared. Now, after almost 3 weeks, I can count 5-7 small caps(0.5cm tall) and some "white foam" that looks mould. I don't know if I'm on the right path, but in my inexperienced honest opinion, it's quite slow and not very productive this first flush. Let's see in a couple of weeks if the situation is getting better!

08/Nov/2022

Best customerservice
The growkit was contaminated after a few days. Customservice sended me a new one.

29/Oct/2022

Numero Uno
I have been a customer of Zamnesia for many years and have ordered many grow kits. Have tried grow kits from all of their providers. The range of products and the superb customer service make Zamnesia "Numero Uno" on my list. Simply the best. Thank you.

26/Oct/2022

Bad Product when compared to other kits
Couldnt grow a single shroom with this kit sadly. I will stick to growkits you flush first again

30/Sep/2022

Super service client
Mon produit a eu un problème et il mon tout de suite proposé de me le remplacer il on un super service client en qu'à de problème

01/Sep/2022

No 2nd/3rd Flush
Cannot recommend this Box. First Flush got 8g dried, second Flush got 1.2g dried. I did everything exactly as mentioned in the manual and worked very clean. Have thrown the Kit away after the "2nd. Flush". Support replies quickly but cannot help in my case.

01/Sep/2022

Smiles
The B+ has started to fruit! And we are all smiles at my house.

01/Aug/2022

Great Kit
Fantastic kit having a decent first flush so far, would recommend this kit

You can't post a review because you are not logged as a customer

Log in / sign up
Hi, wie entferne ich die Pilze, die in das Substrat reingewachsen sind am besten? Danke im vorraus :)
administrator
This happens more often since mushrooms grow every way they can. The best thing is to wait until you start harvesting. As soon as you make your harvest you take out the cake from its plastic container. Please make sure you do this sterile and with care. When you've taken out the cake you carefully take off the mushrooms from the side and make sure you get everything of the mushroom so nothing is left. After this you put the cake back in it's container and you start the grow process from step one again. If you have any further questions please let us know. We're here to help.
sousou
2014-01-12 11:58:57
Did you now how much mushroom we need to eat for a standard trip and a strong trip ? i want to now that for to have a good trip :-)
administrator
While the recommended dose for mushrooms is dependent on many factors, general consensus is 15 to 30 grams of fresh mushrooms and 1.5 - 3.5 grams dried (due to the weight loss incurred during drying). This of course depends on the type of mushrooms. For the stronger mushrooms a lower dose is recommended.
Miguel Izco
2013-05-30 19:53:23
how long can be stored the unopened package?
administrator
Mushrooms are very robust creatures, but we highly recommend to start the growing process instantly after receiving your kit. If you need to store a kit, you can put it in the refrigerator - at 3-5°C the box will be preserved for at least 6 weeks. Important: store the box in an air sealed plastic bag to prevent contamination.
Ask a question
Restrictions
Please note that if your country is not on our general shipping list, we're unable to ship any item on our website to it. For more information check out the list here: Ordering & Shipping
Video (0)