Psilocybe Hollandia
4.5/

5

(

171

)
As its name suggests, Psilocybe hollandia is a new truffle developed and grown in the Netherlands by the country's leading truffle producer. Nearly twice as strong as the other varieties, it's already popular with experienced shroomers looking for a longer trip with more intense visuals (which hollandia delivers more reliably).
In stock
You will be notified as soon as the product returns to stock
More info

PSILOCYBE HOLLANDIA
Though a tad more expensive, the hollandia does offer more bang for your buck – you can easily squeeze two trips from one 15 gram pack (in fact it's recommended that all but the most experienced trippers stick to a half pack).
The taste has also been improved with a special growing method. The hollandia still has the nutty truffle flavour but without the sourness of other varieties.
PSYCHOACTIVE EFFECTS OF HALLUCIOGENIC TRUFFLES
All our Psychedelic Truffles contain psilocybin in more or less the same quantity. Their effects are also largely similar, though we've received reports that some strains trigger more social experiences, whereas others are more prone to produce visuals. Expections may however play a role in the eventual effects produced.
Once taken, you'll be able to feel the effects come on after about 15-45 minutes. Take stomach content and dosage into account as they can slow onset. After reaching their peak, the effects will gradually decrease again. The whole experience typically lasts about 4 to 6 hours.
You'll likely experience periods of laughter, increased energy, feelings of (universal) connectedness, philosophical thoughts and powerful hallucinations (some of which are visible with your eyes closed).
PSYCHEDELIC COMPOUND MAGIC TRUFFLES
A naturally existing compound (similar to DMT in structure) called psilocybin is the substance responsible for the effects created by Magic Truffles. All our magic truffles are freshly packed in quantities of 15 grams. Truffles usually hold a lot of water though so while weightloss can occur and water is lost, the level of psilocybin will remain the same in them.
Psilocybin also doesn't create any bad byproducts or metabolites, which means: no hangover! Be ready to look at life differently though!
HOW TO USE MAGIC TRUFFLES HOLLANDIA
Mild, medium, or intergalactic is easy to figure out with our uncomplicated dosage calculator.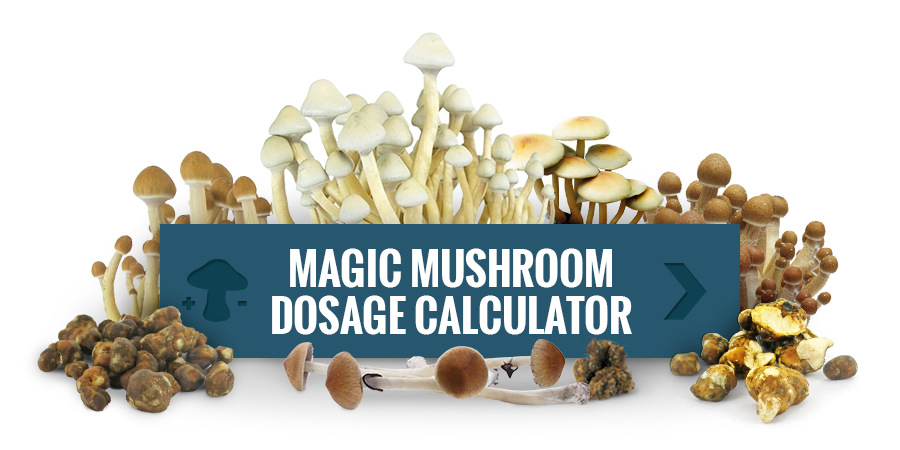 READ CAREFULLY: This product is not suitable for those under 18 years old. Similarly, it shouldn't be used during pregancy or while nursing. Depression and medication can also cause adverse effects. As with other mind-altering products, use while driving or operating tools is discouraged. A trip sitter is highly recommended for first time use; get a friend to help deal with possible anxiety and nausea. Frequent use can lead to a build up of tolerance. So wait at least one week before your next time to prevent disappointment.
---
* A pack of Magic truffles can be kept for about two months, if unopened and stored in a refrigerator. Product in an opened pack will expire after only a couple of days.
More information related to this product:
Reviews (171)
The customer has rated the product but has not posted a review

14/Feb/2016

Badass.
A deux nous avons pris la moitié chacun et ce fut une expérience super intense, je recommande contrairement aux "utopia" que nous avons trouvé très faibles !

02/Feb/2016

Great trip
We bought 2 packs of hollandia for 3 friends, really nice trip, vivid and colourful, inner peace and relax, will buy more for sure. We ate a bit more than 13g each

27/Jan/2016

Shroomy!
First experience with Magic Mushrooms. Took all the bag. It was fucking awesome, but more spiritual than visual (just some deformations, not true hallucinations). Shrooms are made to teach you something. Don't waste this Nature gift for "fun" only. Psylocibin is ostia for all who love truth and want to know their roots. Enjoy !

27/Jan/2016

Awesome
First time user. Took 15 grams at home alone. It was intense but I never felt scared. Lasted 6 hours and it was beautiful. For the best result be brave and do 15 grams. And have a intension with your trip. For me it was love and divine guidence. Dont forget music. It will guide you. I recommend shamanic music.

20/Jan/2016

Psyche
great product! thanks Zamnesia.

13/Jan/2016

S.T.R.O.N.G.
The shrooms came in a perfect condition, no mold or anything like that. Tasted fine, a bit nutty. it was my first shroom - experiment - and wow…. of course I didn´t follow the introduction. I was on holiday, it was afternoon, had breakfast and some Champagne… and I tooksome some little pieces, and I saw, yes, I like the feeling, I was just making a fantasy drawing, and the drawing got amazing. But at a certain point, I wanted more effects, and took a few bits more, and after a while… i was completey lifted up. I drank bottles of water, and tea, I was freezing, took a hot bath, and went with thick pullover into bed. My whole central nervous system was shaking me through - and I had visions, never seen before. Not on LSD nor on strong Cannabis either. I was part of a big, bright, colourful, mycelium, vivid colours, and patterns, and sympols. There was a door, I had to pass through… amazing. But as scientist I am always critical. The things you see are not real and you are not on higer level of evolution and psilocybin is no teacher, like a brand name may suggest. It teaches you nothing. Maybe it make you come into contact with your deepest fears or biggest energy. But everything you see is an illusion. Seeing it that way, it is relaxing to be in Wonderland. But what I learned as hard fact: It is a serious intoxication, in the case of shrooms are not so smooth like Cannabis, though not so earthshaking like LSD. Somewhere inbetween. Water always helps. Bad moments pass by. You can be sure. won´t miss the experience. It was great trip, thanks for that!

06/Jan/2016

que du plaisir!!
merci pour la qualité de la livraison et des truffes!! ça a été superbe en tous points!! Et le lendemain c'était nickel (pour une prise de 15g).Encore merci!! j'y reviendrai!!

06/Jan/2016

hollandia
be brave and take 15g to get the full experience, I've tried a few strains from this site and hollandia is my favourite. Great customer service in my opinion, get onboard folks

06/Jan/2016

Really nice and soft
Perfect service with Zamnesia, congrat. About the product... We took 1 box (15gr) between two. It was a nice, soft and visual trip of 5 hours. Really good way to start this 2016! And next time we will try with 2 box :)

You can't post a review because you are not logged as a customer

Log in / sign up
Steve123
2014-04-06 17:34:00
Wie lange halten sich die Trüffel in der Verpackung sodass sie noch frisch sind? Beispiel: Wenn eine Lieferung 3-5 Tage dauert, wie lange danach kann man sie noch mit gutem Gewissen verzehren?
administrator
We specialize in shipping throughout Europe. Please rest assured that our truffles are able to withstand the elements that transit involves. If you have any doubts however, please contact our Customer Service with a photo of your packet: [email protected] All our Truffles are fresh and vacuum packed in quantities of 15 grams. Unopened, they can be stored 2-3 months in a cool and dark place (a refrigerator is perfect). Do not freeze! Freezing the product will damage the produce. Once opened though, they can only be stored for a few more days.
Ask a question
Restrictions
We do not ship this product to the following countries:
Germany, Italy, United Kingdom, Switzerland, Norway, Ireland
Please note that if your country is not on our general shipping list, we're unable to ship any item on our website to it. For more information check out the list here: Ordering and Shipping
Video (0)