Supa Gro Kit 100% 'Mexican'
4.5/

5

(

284

)
Psilocybe cubensis Mexican is probably the most commonly known strain of magic mushrooms - and the most famous and widely spread in the world too. This is the strain the indigenous tribes in South America called it "Flesh of the gods" and used it to connect to their gods. The kit contains 1200ml of 100% populated substrate and delivers several flushes.
In stock
You will be notified as soon as the product returns to stock
Product accessories:
More info
Supa Gro Kit 100% 'Mexican': Probably the most commonly known strain
Psilocybe cubensis Mexican is probably the most famous and widely spread magic mushrooms variety today - and it is the most commonly known strains. This is the mushroom the indigenous tribes in South America used in ancient rites to get in contact with their gods - hence the name "Flesh of Gods". These kits contain a block of 100% mycelium populated substrate and deliver several flushes of those divine fruits. 5 flushes are pretty much the minimum (some customers reported 7 flushes). Are you prepared to meet the maker?
Supa Gro magic mushroom grow kits are grown by mycological experts and contain extremely healthy mycelium.
Scope of delivery
1200ml cultivation box
Grow bag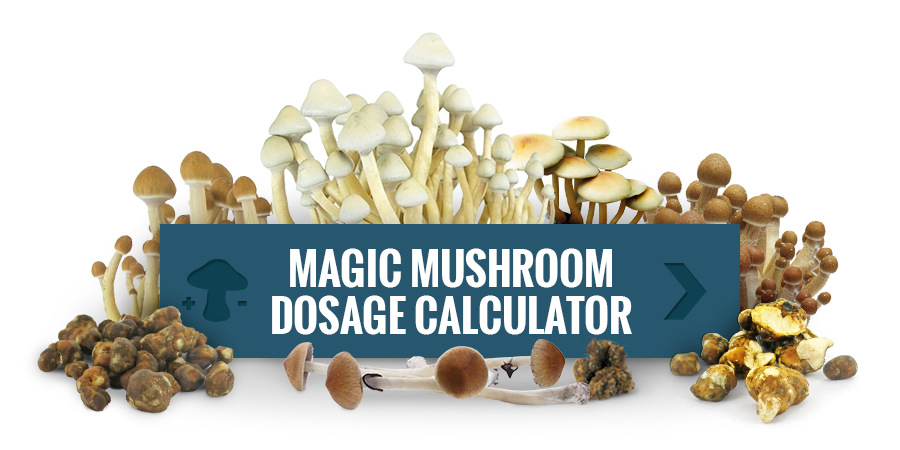 | | |
| --- | --- |
| Volume | 1200ML |
| Brand | Supa Gro |
| Strain | Mexican |
More information related to this product:
Reviews (284)
05/Jun/2020

Wow
Stupendi per celebrare la vita

04/Jun/2020

tolles produkt:) 5/5
Very great

04/Jun/2020

Something has changed in a year
I've had a lot of problems with these lately. Boxes mould quickly. Usually helped when getting a replacement but not on the past 3 orders. With my experience wouldn't recommend ordering when postage takes around 7 to 9 days to arrive.

28/May/2020

bien
J'ai commandé ce kit pour la première fois bon j'ai pas eu grand chose 33g frais après c'est surement du au variation de température ou peut être pas assez au soleil ( trop à l'ombre on va dire il était sous mon lit donc très peut de lumière ) Après dans la notice il manque quelques infos (à quel moment on doit les récolter par exemple comment savoir). Donc description de ma récolte le kit est arrivé avec quelque jours en retard cause du confinement (les champies ont du prendre un coup de chaud) donc après je suie les consignes, port du masque on attache les cheveux, désinfection des mains et quelques coup de pshit pshit tout les jours. Au bout de 11-12 ou 13 jours, je sais plus le premier champ à apparue. Un décalage entre chaque pousse de champie. Apparemment il faut tous les récolter dès que l'un à le chapeau ouvert. Comme un avait poussé avant tout les autres ça a raccourcis le temps de pousse des autres. Donc je pense mettre "plus au soleil" indirectement et c'est partie pour le deuxième flush ! Mais aucune moisissure, si on ouvre le sac seulement pour arroser ça permet que l'aire circule en évitant la contamination. A oui et je pense en racheter mais à la bonne saison (février) et peut être que le tapis chauffant peut aider à une croissance égale entre eux.

13/May/2020

150 g from the first flush
Took 2 weeks from start to the first yield. Pick-ed them up early cuz some started braking the veil. Can't wait to try them out this weekend. :) Happy tripping!

11/May/2020

très bien
vraiment content ces petits champignons

04/May/2020

Super produit
C'est la première fois que je me lance dans la culture. Bien que je soit débutant, ça a été très facile de suivre les instructions sans faire de gaffes. Même si pendant mon premier flush (le 2e est en cours) les petits gnomes n'ont pas trop poussés au milieu de la boite, j'ai eu une bonne récolte ou j'ai pu remplir trois boites à chaussures environ (séchage). Malheureusement j'ai perdu ma balance, je ne peux donc pas vous communiquer le poids frais de ma récolte. En revanche je vous communiquerez le poids sec dans un autre avis sous peu de temps. Envoi géré malgré les complications liées au virus, emballage nickel, boite protégée convenablement, rien à redire. Je recommande les Mexicana de chez supa gro, assez puissants.

29/Apr/2020

1er fois
1er fois que je commande et que je fais pousser des champignons. Je trouve cela tres ludique et interessent. 1er recolte cest bien passe jai fais seche les champis et recommence u'e recolte en esperant que cela fonctionné de nouveau. 288 gr récolte 1 recolte frais.

20/Apr/2020

Great quality. Low yield
did grow only half of what I expected. great quality, great trip

17/Apr/2020

Bad potent
mushrooms were very large but unfortunately very weak.

You cannot post a review because you have not purchased this product
Can I pick one mushroom at a time as its veil breaks or should I wait to harvest them all at once?
administrator
You want to harvest all shrooms in one go. After all, you want to encourage your kit to spend its energy into growing fast, large shrooms rather than small, slow shrooms.
Zolcsi
2013-08-21 17:18:24
Hi I just want to ask everything is included to grow the mushrooms? Or need to buy some accessories to the kit?
administrator
There are a number of tools available that will help you care for your kit and that decrease the chance of contamination. These can be find in the Grow Supplies section of our Shroomshop: https://www.zamnesia.com/159-mushroom-grow-supplies However, the kit itself comes with its own filterbag and is ready to use; additional products are recommended, but not required to start your kit.
nooby
2013-04-05 18:56:33
i was wondering how much light it needs?
administrator
These kits need to be put in a bright place - in bright daylight, but never in direct sunlight. Check out our online instructions for our 100% Mycelium Kits here: https://www.zamnesia.com/content/216-instructions-100-mycelium-kit-supa-gro
Ask a question
Restrictions
We do not ship this product to the following countries:
Germany, United Kingdom, Switzerland, Norway, Ireland
Please note that if your country is not on our general shipping list, we're unable to ship any item on our website to it. For more information check out the list here: Ordering & Shipping
Video (2)
Video: How To Prepare The Supa Gro 100% Mushroom Gro Kit

We show you how to use the Supa Gro 100% magic mushroom kit. This mind friendly cake containing pure mycelium from Supa Gro 100% will provide you with multiple flushes of strapping healthy cubensis mushrooms. With up to six flushes per kit and 600-900 grams per flush, this no sweat kit can't be beaten. Requiring nothing more than clean or gloved hands, the occasional squirt of water and a snug place to grow. This fun fungus is as easy as one two three.