Supa Gro Kit 100% 'Golden Teacher'
4.5

5

1

(

390

)
Psilocybe Cubensis Golden Teacher is a magic mushroom strain that will teach you a better world. This strain first started to appear in the late 1980's, but the exact origin is unknown. Golden Teacher is a well deserved name - the color of the caps is golden and it has shamanistic capabilities to teach you a better world.
Out of stock
You will be notified as soon as the product returns to stock
Product accessories:
Tweezers
More info
Supa Gro Kit 100% 'Golden Teacher': Teaching for a better world
Psilocybe cubensis Golden Teacher is a magic mushroom strain that first appeared in the late 1980's, but who discovered it and where it originated is unknown. It has been named by its golden caps and the superb shamanic capabilities it has - this divine fruit will teach you a better world. These Supa-Gro kits contain a 1200ml cake of 100% mycelium and are ready to grow - all you need is a little patience. Don't get fooled by the first flush - this strain tends to a smaller first flush, the second flush is usually much bigger than the first.
Supa Gro magic mushroom grow kits are grown by mycological experts and contain extremely healthy mycelium.
Scope of delivery
1200ml cultivation box
Grow bag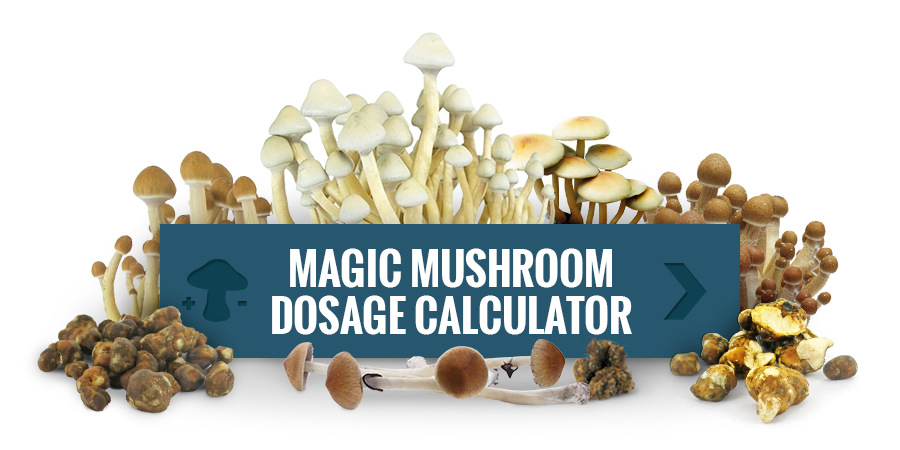 Supa Gro Kit 100% 'Golden Teacher' data sheet

| | |
| --- | --- |
| Volume | 1200ML |
| Brand | Supa Gro |
| Strain | Golden Teacher |
More information related to this product:
Reviews (390)
22/Sep/2020

Massima qualità:
Ho avuto una bellissima esperienza con la crescita di questi funghi: 300grammi freschi in totale, ma equivalgono a circa 30grammi secchi... è veramente poco, per una spesa di 45 euro.. speravo di più. Comunque a quanto pare questo è il il massimo che si può avere da un kit così piccolo! Io prendo quantità abbastanza basse, in un certo intervallo di tempo (microdosing), e posso dire che i benefici si sentono, e sono alquanto soddisfacenti. In ogni caso, l'unica cosa negativa è proprio la dimensione del kit!! Troppo piccolo e troppo costoso, ma considerando i benefici che non ho avuto con nessun altro tipo di pianta, direi che ne è valsa la pena!

14/Sep/2020

Pas de gitre
Pas de filtre micron. Ni sur la boîte (de simples trous de 2mm) ni sur le sac de culture (de simples trous 2mm encore une fois) Le kit n est pas contaminé mais je redoute une contamination durant la culture. J'achèterai une autre maque la prochaine fois. Déçu.

18/Sep/2020

Life changing
Iam really happy from the product and the company as well.

11/Sep/2020

Nickel
Tout a bien marché, bon rendement et de qualité

09/Sep/2020

Un site sérieux pour une mise en culture pas si simple que cela
Le produit commandé sur le site m'est parvenu assez rapidement sans aucune détérioration liée au transport. Malheureusement j'ai tardé à mettre en culture mon kit (4-5 jours) après l'avoir reçu et je crois que ça a participé à l'échec de ma culture. Car en dehors de cela, j'ai respecté les conseils Zamnesia en terme d'apport en eau, mesures d'hygiène, de température ambiante et le niveau d'ensoleillement. Je souhaite désormais savoir si il est nécessaire de recommander un nouveau kit ou simplement des spores de Golden Teacher. Je reste satisfait par le niveau de prestation du site.

07/Sep/2020

Perfect
I am very happy of this product it works really nice and it's very simple to use, all the informations you need are send with the order confirmation and the support is really fast if you have any problem. That can't be better.

01/Sep/2020

Super site
Un service client au top et de très bon produits. Les goldens teachers m'ont fait vivre des trips incroyable avec 4g de sec... Merci Zam

31/Aug/2020

Contaminated
The Kit got contaminated despite the precautions I took. I suspect the bag to be responsible for the conta (holes are too big and dust can get in), mycelium was good quality tho (even if it suffered from heat during the travel). I don't recommand these kits because they are the most expensive but not the greatest in terms of materials. I put it 2 stars because I don't entirely blame the product. Despite the big holes, it need constant fanning (forgot to fan some days), and I think the bag structure encourages contamination (holes do not bring airflow, and you can't vent toward the bag because it'll contaminate in minutes). Consider buying a Zamnesia bag (better quality) if you plan to buy this kit tho. Would be way better than this holed plastic bag.

25/Aug/2020

Geweldig handig
De kits zijn super handig, oke ja een beetje prijzig maar te gemakkelijk. Ik zet ze persoonlijk in een grote plastieken doos inplaats van de zak die er bij geleverd wordt. Zo hebben de shrooms meer plaats om te groeien en krijg je mooie toverstokken ;)

06/Aug/2020

Kit contaminated - Zamnesia is TOP in customer support
I have had experience in growing kits - following hygiene and the instructions about the right conditions. This kit immediately formed a cobweb mold which I was unable to remedy. Zamnesia helped me to understand the problem, potential solutions, and eventually offered to replace the kit.

You cannot post a review because you have not purchased this product
Peter
2015-11-09 22:33:28
How much light they need to grow?
administrator
These kits do best in daylight, 18°C -28°C. Don't place them in direct sunlight though! Indirect sunlight is the ideal lighting to grow mushrooms. https://www.zamnesia.com/content/216-instructions-100-mycelium-kit-supa-gro
Is it ok to use bottled water? As in, would this be any better to grow mushroomz or just the same as tapwater?
administrator
Either works just fine. We recommend to just use tap water to keep the costs down. If you insist on using bottled water, just make sure that you are using still water (without bubbles).
Do i need to add water at the beginning, when i put the opened box in the bag? how often do i need to add water? the manual is unclear on this and i read varying instructions in the other question sections of other 100%mycelium kits.
administrator
No need to add water in the beginning. When the first caps start showing, simply spray some water onto the insides of the bags once or twice a day. You can do this when you are airing the kit for example. Make sure you don't spray directly onto the shrooms though.
Ask a question
Restrictions
Please note that if your country is not on our general shipping list, we're unable to ship any item on our website to it. For more information check out the list here: Ordering & Shipping
Video (2)
Video: How To Prepare The Supa Gro 100% Mushroom Gro Kit

We show you how to use the Supa Gro 100% magic mushroom kit. This mind friendly cake containing pure mycelium from Supa Gro 100% will provide you with multiple flushes of strapping healthy cubensis mushrooms. With up to six flushes per kit and 600-900 grams per flush, this no sweat kit can't be beaten. Requiring nothing more than clean or gloved hands, the occasional squirt of water and a snug place to grow. This fun fungus is as easy as one two three.