What is Skullcap?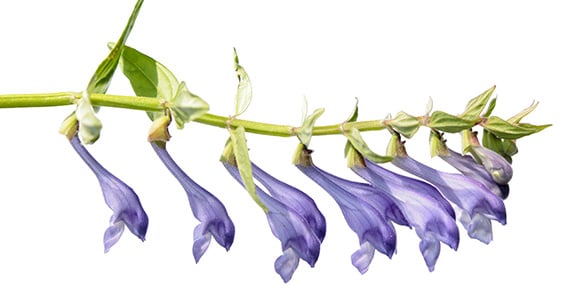 Skullcap (Scutellaria lateriflora), also referred to as hoodwort, mad-dog and helmet flower, is a hardy perennial with a lot of uses. Found growing natively in the wilds of North America and Canada, skullcap is a plant that has been used for medicinal purposes since the 1700's. Unlike many other herbal supplements, both the root and the aerial parts of skullcap can be put to good use.
However, it is not just the American continent that has been blessed with this herb. Variations of skullcap can now be found throughout Europe and Asia, with Asian varieties having a prominent place within traditional Chinese medicine.
In the Americas, skullcap was traditionally used by the native Cherokee as a remedy for disorders revolving around female reproductive system, such as menstruation cramps and soreness. It wasn't until settlers arrived that it was picked up for its other uses, namely calming disorders of the nervous system.