Salvia User Tips & Guidelines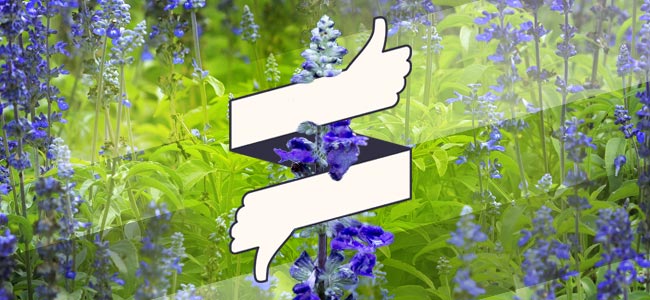 Medically and physiologically, Salvia is an extremely safe drug, being all-natural and heavily researched throughout history. Used in a good environment, it leads to eye-opening and mind-elevating experiences. However, inexperienced users can still come upon harm from its strong psychoactive effects. Newbies would do well to listen to these rules.


NEVER smoke Salvia in a location where any dangerous objects, including not only guns and knives but also sharp objects and anything else potentially harmful, are nearby.
NEVER smoke Salvia and get behind the wheel of a car.
DO plan out your Salvia trips well in advance, paying attention to the location and time of the event. Pick a place that is safe and private, free of dangers (heights, open flames, use common sense), and free of anything that you could harm or may distract you (no children or pets, and keep work & annoyances away).
DO plan out an appropriate dosage, and decide beforehand how you are going to ingest the Salvia, whether it be smoking, orally, or something else.
DO prepare the area before you take your hit, arranging your pipe, lighter, herb, and other equipment (assuming you're smoking) well within reach. Have a place to lie down after your hit, and a place to set your pipe (or other smoking device).
DO try not to walk or run around during your trip, instead laying back, relaxing, and allowing the visions to take over and guide you through the Salvia world.
DO close your eyes – IF you are looking for stronger effects.
DO, and this is arguably the most important, smoke with at least one other person who is capable of taking care of you while you trip (This is especially important for large doses are strong ingestion methods, e.g. vaporizer). Take care of others when they're smoking Salvia.
DO discuss smoking with your doctor, regardless of any embarrassment you might have, if there is a possibility of having a medical condition or predisposition interact with Salvia.