Like all living things, cannabis plants need food to grow. As such, you can find all sorts of cannabis fertilisers and nutrient blends on the market today. But, selecting the ideal solution for a bountiful harvest isn't necessarily a straightforward process. Liquid nutrients, solid nutrients, fertilisers for growth and flowering, calculating the optimal doses... it can be enough to make your head spin.
Ultimately, there are several factors that can help you determine the right type of nutes for your plants. Among these are your choice of medium (soil, coco, hydro, etc.), the type of weed that you're growing, and the stage of growth your plants are in.
To help you wade through all the options, we've assembled a guide on cannabis nutrients—what they are, how they're used, and why.
WHAT ARE CANNABIS NUTRIENTS, AND WHY USE THEM?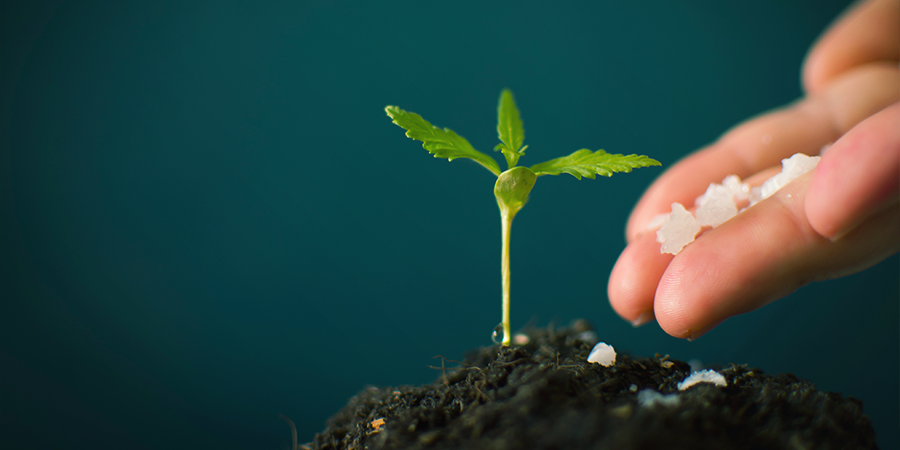 Just like you, cannabis requires nutrients for healthy growth. Specifically, they require three macronutrients in large quantities—nitrogen, phosphorus, and potassium—alongside smaller quantities of calcium and magnesium. These minerals support the plant in growing leaves, stems, and juicy buds. Without these, plants cannot survive or thrive—they are essential for plant growth.
But a cannabis plant doesn't only need the few compounds listed above. They also require a plethora of micronutrients including iron, zinc, molybdenum, copper, and others. If a plant doesn't get one or more of these, it will become sick or stunted. Nutrient deficiency can manifest in discoloured, spotted, or wilting leaves, stunted growth, and poor yields. It's also possible that your plant will stop growing altogether and die.
Ready-made cannabis fertilisers act as plant food and normally contain all or most of the sustenance weed needs. You'd typically feed your plants by adding these products to your water. This way, your marijuana plants are provided with anything they need for healthy growth. Of course, they also require light, oxygen, and a caring hand, but you get the idea…
DIFFERENT TYPES OF CANNABIS NUTRIENTS
Unfortunately, it's not as simple as just getting any old bottle of fertiliser. There are all kinds available, each with a different purpose and a different way of being administered.
LIQUID VS SOLID NUTRIENTS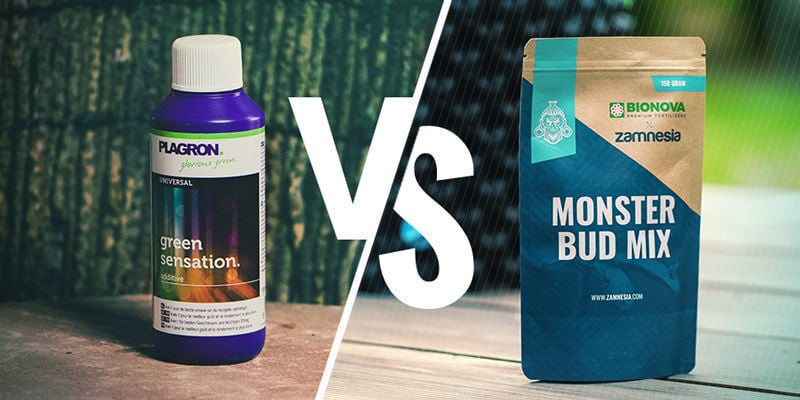 The most common fertilisers among hobby weed growers are liquid nutrients. These have the advantage of dissolving easily into water for simple and quick dosing. Know that most bottled nutrient solutions are tailored to a specific phase of the growing cycle, as a marijuana plant requires different concentrations of compounds during each growth phase. Some bottled plant food solutions provide bulk macronutrients and micronutrients to be measured out accordingly, while others are already pre-mixed for a specific phase.
Other fertilisers appear as tablets or pellets. You'd typically add these to your soil before you transplant your seedlings. Most of these solid fertilisers administer feed slowly over the duration of your grow. This way, you don't need to continue feeding your plants with each watering.
Both liquid and solid fertilizers can come as man-made or organic nutrients. Which you prefer will depend on your grow style.
NUTRIENTS FOR DIFFERENT PHASES OF GROWTH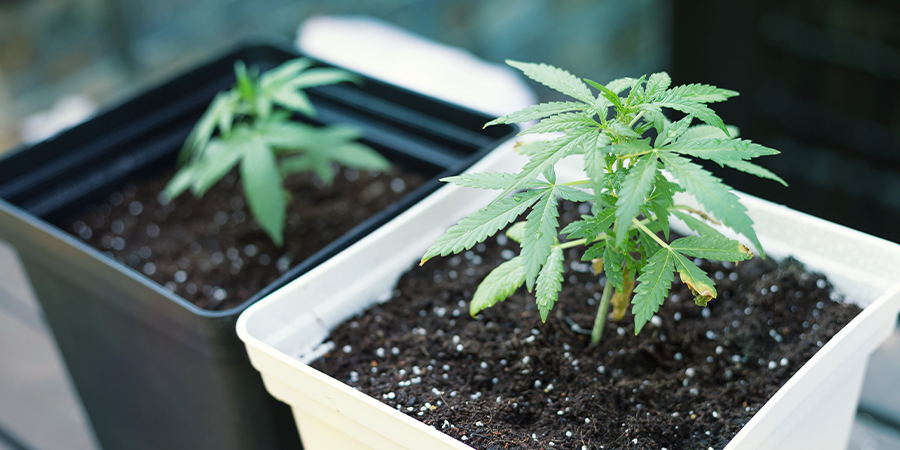 Expanding on the above, it's not uncommon to find a fertiliser series featuring several bottles: one for growth, one for flowering, one for micronutrients, etc. Why is this?
When your plants are vegging—growing "green things" like foliage and stems—they require a nutrient feed particularly high in nitrogen, followed by potassium, then phosphorus. On the other hand, a flowering plant doesn't need much nitrogen as it starts to develop big and aromatic buds, but instead has a desire for more potassium and phosphorus. This is why marijuana fertilizers often come according to a specific phase.
WHEN TO START GIVING NUTRIENTS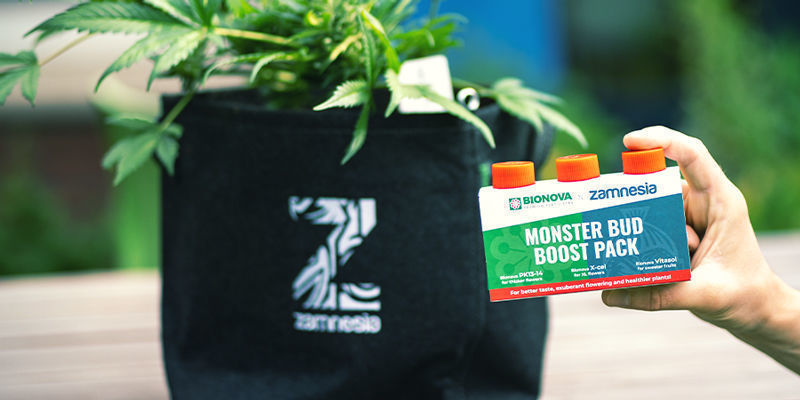 A very common mistake among growers is overfeeding, especially with seedlings. This is understandable as it's coming from the notion that food is beneficial. But in fact, young plants require very low levels, if at all. Indeed, seedlings do best without any nutrients for the first couple of weeks. Give some too early and this might "burn" your plants, make them sick, or even kill them.
It is recommended to only start giving food once your plants have developed 3–4 sets of real leaves (usually when your plant has reached a height of 15cm or so). At that point, your plants' roots will be developed enough to take in and use the feed.
Then again, if you want to give your seeds and/or seedlings a head start, you can use seed boosters. These can promote germination and strengthen the resistance of young plants. Likewise, you can also include mycorrhizae in your medium. This is a special type of beneficial fungus that promotes root development for healthy plants.
How To Use Cannabis Nutrients
So, what is the best type of feed for your plants? Should you use solid fertilisers or liquid? Well, it all depends. Here's a breakdown on each type, alongside their pros and cons.
Solid Nutrients (Pellets, Tablets)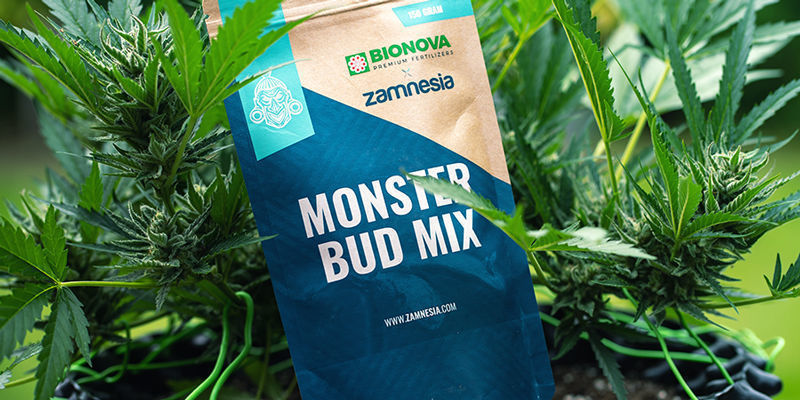 Solid plant food such as Monster Bud Mix is great if you don't want to bother with dosing and feeding schedules like you would with a liquid feed. They are also ideal if you're growing in a location you don't always have access to, such as a remote field or forest.
To use Monster Bud Mix, just add 100–150g to 18–22l of substrate. Mix thoroughly, and your plants are all set. Your plants will be fed for 10–12 weeks—all you need to do is give water.
These solid nutrients are most suitable for fast-flowering weed, particularly autoflowers. On the other hand, they can be less optimal for strains that flower for a long time, like Hazes.
Advantages:
Easy to use
No complicated dosing
No need to stick to a feeding programme
Plants get all they need up until harvest
Disadvantages:
No control over nutrient levels
Difficult to correct should plants show signs of overfeeding
Nutrient release limited, usually up to 3 months
Liquid Nutrients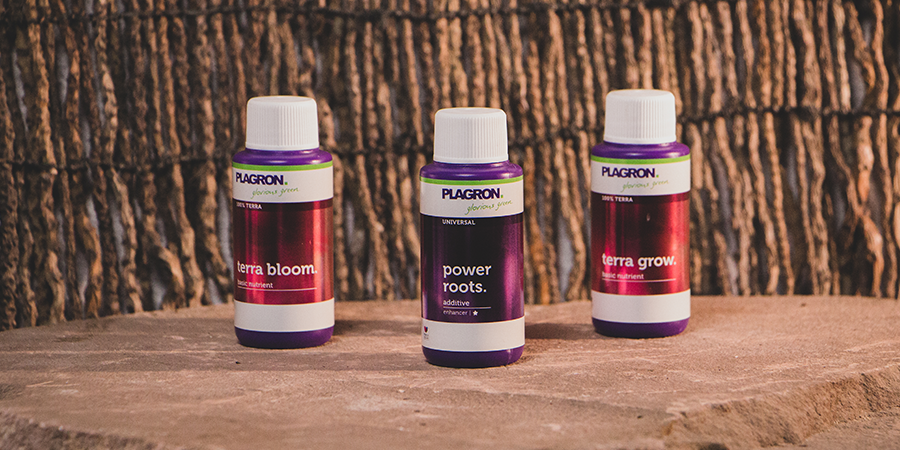 Liquid nutrients give you more control over how you feed your plants. You can always decrease or increase doses should the need arise. In some cases, you can use the same nutrient solutions for all phases of growth, just in different concentrations.
If you spot signs of over- or under-feeding, you can easily adjust your dose. Plus, some marijuana strains may be particularly picky when it comes to nutrient levels, needing much more or significantly less than others. With liquid feed, you can dial-in the optimal amount. What's more, if you're growing hydroponically or in coco, you need to use liquid feed.
Solid options may be easier for some, but a lot of home growers prefer the flexibility that liquid provides.
Advantages:
You can dial-in optimal nutrient levels
Easier to act on nutrient deficiencies or overfeeding
Works in coco and hydroponics
Disadvantages:
You need to follow a regular feeding programme
You're responsible for mixing them in with each watering
Different compounds for growing and flowering
May require pH adjustment of water
Which Nutrients To Use For Your Cannabis?
What type of nutrients to use and how much to feed will also depend on the type of weed you're growing. Aside from individual strains having different nutrient requirements, the biggest difference comes down to whether you're growing photoperiod or autoflowering varieties.
Autoflowering Cannabis Plants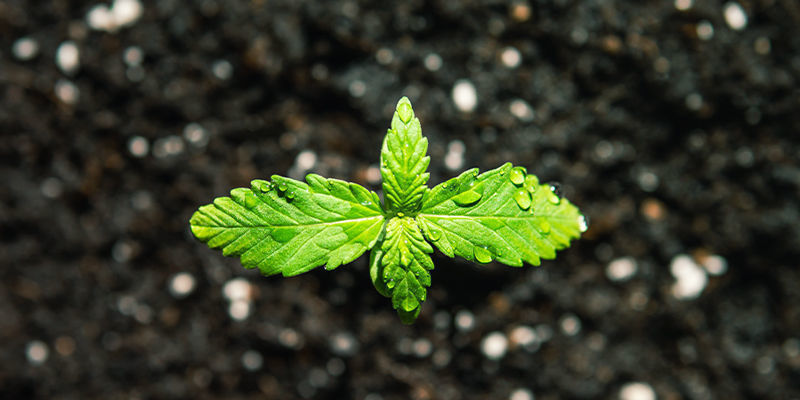 Autoflowering weed has different nutrient requirements than feminized or regular photoperiod strains. After all, autoflowers grow smaller and deliver their buds in a shorter time.
Make note that most manufacturer-recommended doses found on nutrient bottles apply to (large) photoperiodic plants. Do not use these amounts for your autoflowers as they will be far too "hot". Instead, start off using ½ or even just ¼ of what the nutrient schedule says. You can always increase the amount if needed.
If you want to be on the safe side with your autos, use an organic fertiliser such as Monster Bud Mix or Easy Boost Organic Nutrition. These solid fertilisers provide the optimal amount of sustenance for your autoflowers with no risk for overfeeding—healthy growth from seed to harvest!
Feminized And Regular Photoperiod Cannabis Plants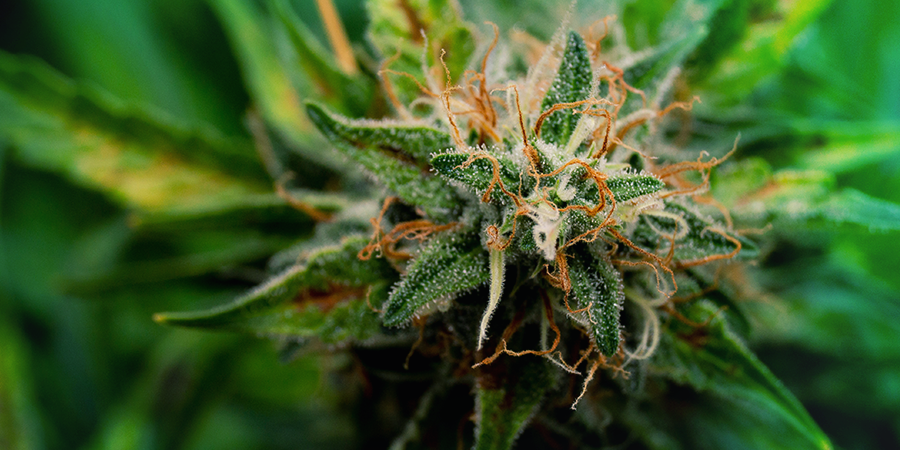 For a feminized or regular photoperiod marijuana plant, the choice of which type of nutrients to use is a bit more flexible. If you want maximum control over what you're feeding, and don't mind following a feeding schedule, we recommend liquid marijuana fertilisers from a reputable brand.
Even though a photoperiod plant can normally handle more feed than autos, it's still wise to start them off with ½ or ¾ of the recommended fertiliser dose. Once again, it's not uncommon for manufacturers to overstate how much your plant needs. They're trying to sell more product, after all. It's always better to slightly underfeed than to overfeed, as underfeeding is more easily rectified.
Alternatively, you can use solids for your photoperiodic strains. Maybe you like the ease and hands-off approach, or perhaps you're guerrilla growing and don't have much of a say in the matter.
Lastly, if you're not sure what nutes to get and/or have questions about dosing, ask for advice on grower forums. Growers are usually more than happy to share their recommendations on good feed and how to use them to achieve great results!
---