Supa Gro Kit 100% 'Mexican'
4.5

5

1

(

261

)
Psilocybe cubensis Mexican is probably the most commonly known strain of magic mushrooms - and the most famous and widely spread in the world too. This is the strain the indigenous tribes in South America called it "Flesh of the gods" and used it to connect to their gods. The kit contains 1200ml of 100% populated substrate and delivers several flushes.
In stock
You will be notified as soon as the product returns to stock
Product accessories:
Tweezers
More info
Supa Gro Kit 100% 'Mexican': Probably the most commonly known strain
Psilocybe cubensis Mexican is probably the most famous and widely spread magic mushrooms variety today - and it is the most commonly known strains. This is the mushroom the indigenous tribes in South America used in ancient rites to get in contact with their gods - hence the name "Flesh of Gods". These kits contain a block of 100% mycelium populated substrate and deliver several flushes of those divine fruits. 5 flushes are pretty much the minimum (some customers reported 7 flushes). Are you prepared to meet the maker?
Supa Gro magic mushroom grow kits are grown by mycological experts and contain extremely healthy mycelium.
Scope of delivery
1200ml cultivation box
Grow bag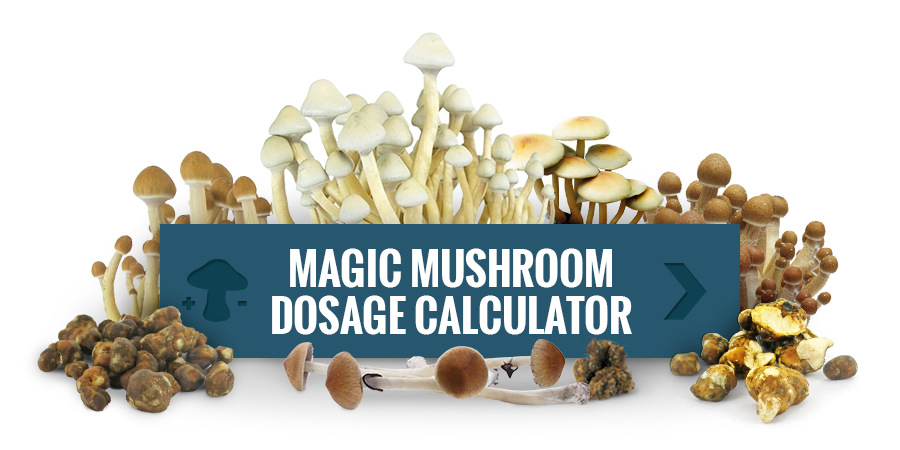 Supa Gro Kit 100% 'Mexican' data sheet

| | |
| --- | --- |
| Volume | 1200ML |
| Brand | Supa Gro |
| Strain | Mexican |
More information related to this product:
Reviews (261)
22/Oct/2020

Premier essai avec Supa Gro, plus jamais.
Après une première commande perdue lors de la livraison. Le staff de Zamnesia m'a très gentiment proposé de me renvoyer la commande sans frais. Cette commande reçue, j'ai lancé le kit puis... Plus rien. Le mycélium s'est très bien répandu, la mousse était là, les petits commençaient à montrer leurs nez et une semaine après le temps s'est arrêté. J'ai eu dans les deux boîtes des débuts de champignons de 0,5mm à 2mm et rien n'a bougé depuis plus de DEUX SEMAINES... Aujourd'hui les formations les plus petites ont commencé à pourrir, condamnant le box à la poubelle. C'est la première fois de ma vie que j'essuie un tel échec, presque 100 euros de perdu, premier essai avec la marque Supa Gro, plus jamais, la prochaine fois je me rabattrais sur un Growkit Zamnesia, j'en ai jamais été déçu jusqu'à maintenant. (Température : 21°/23,5° - Humidité : 8085% avec tapis chauffant sous serviette et boîtes carton) Les deux étoiles vont au Service Client, qui a parfaitement fait son boulot (et plus encore!). Je leur envoie copie de cet avis mais j'ai déjà eu droit à un dépannage, on va peut-être pas abuser non plus.

19/Oct/2020

Top
Utilisé 2x, jamais deçu.. ;)

08/Oct/2020

Great support
The first kit i got produced only a few malformed shrooms. I contacted customer support and they send me a replacement instantly. Got a first flush from the new kit and i'm really happy with it.

06/Oct/2020

Super
Tres bon rendemznt

25/Sep/2020

Mecicains
Tres grosse perche pour des mexicains je suis impressionnée. Je sais pas si avec un growkit ils peuvent etre plus fort lais en tout cas tres agreable surprise. Et toujours les plus rapide a pousser comparé a des B+. Je recommande !

23/Sep/2020

Supa Mckenaii
Jamais été déçu, le top du top !

18/Sep/2020

Impressive
First flush was very impressive, just like the pictures.

10/Sep/2020

Lovely strain, visuals & support!
Had some issues at first but with the help of the staff it became amazing, as always! Best turn with this had to be the 8 hour hike during summer, in the forest by the lake. Totally formidable! - both going deeper in myself, socially with the friend as well all the magic coming from the visuals in a nice way! For beginners as experts!

26/Aug/2020

Slowgrowing and deformed mushrooms and contamination
After setting up the kit it took over a month for the first signs of pins to appear. After another month one little mushroom was growing on the side of the box and it was very deformed and after a while i decied to harvest it when it was not groing anymoore. When it was dried it was only 0,6g and the other pins that appeared was deformed and didnt look like other strains at all and stopped growing and the box was contaminated. It seems like this strain is a slowgrowing one and moore sensitive to contamination because of that. Maybe it was something wrong with my growbox but I will not recomend this strain.

20/Aug/2020

Bad experience, both with the kit and customer service
Did everything that was required, waited 4 weeks and only 1 shroom showed up. The kit was placed in perfect temperature controlled invironment, only indirect light, misted the bag every day and kept everything clean. I picked the shroom a bit too late so the spores had been dispersed. So the harvesting late was my fault, and therefore flush number 2 was ruined. I contacted customer services, and the only thing they replied on was that I harvested the shroom too late. They disregarded the fact that the first flush was non-exsisting. Told me that "the kit arrived in good condition", wich I do not agree with. Ive done many kits before with no issues. Stay away from theese kits.

You can't post a review because you are not logged as a customer

Log in / sign up
Can I pick one mushroom at a time as its veil breaks or should I wait to harvest them all at once?
administrator
You want to harvest all shrooms in one go. After all, you want to encourage your kit to spend its energy into growing fast, large shrooms rather than small, slow shrooms.
Zolcsi
2013-08-21 17:18:24
Hi I just want to ask everything is included to grow the mushrooms? Or need to buy some accessories to the kit?
administrator
There are a number of tools available that will help you care for your kit and that decrease the chance of contamination. These can be find in the Grow Supplies section of our Shroomshop: https://www.zamnesia.com/159-mushroom-grow-supplies However, the kit itself comes with its own filterbag and is ready to use; additional products are recommended, but not required to start your kit.
nooby
2013-04-05 18:56:33
i was wondering how much light it needs?
administrator
These kits need to be put in a bright place - in bright daylight, but never in direct sunlight. Check out our online instructions for our 100% Mycelium Kits here: https://www.zamnesia.com/content/216-instructions-100-mycelium-kit-supa-gro
Ask a question
Restrictions
Please note that if your country is not on our general shipping list, we're unable to ship any item on our website to it. For more information check out the list here: Ordering & Shipping
Video (2)
Video: How To Prepare The Supa Gro 100% Mushroom Gro Kit

We show you how to use the Supa Gro 100% magic mushroom kit. This mind friendly cake containing pure mycelium from Supa Gro 100% will provide you with multiple flushes of strapping healthy cubensis mushrooms. With up to six flushes per kit and 600-900 grams per flush, this no sweat kit can't be beaten. Requiring nothing more than clean or gloved hands, the occasional squirt of water and a snug place to grow. This fun fungus is as easy as one two three.