Supa Gro Kit 100% 'Golden Teacher'
4

5

1

(

545

)
Psilocybe Cubensis Golden Teacher is a magic mushroom strain that will teach you a better world. This strain first started to appear in the late 1980's, but the exact origin is unknown. Golden Teacher is a well deserved name - the color of the caps is golden and it has shamanistic capabilities to teach you a better world.
In stock
You will be notified as soon as the product returns to stock
Product accessories: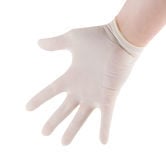 Latex Gloves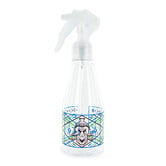 Zamnesia Misting Bottle
More info
Supa Gro Kit 100% 'Golden Teacher': Teaching for a better world
Psilocybe cubensis Golden Teacher is a magic mushroom strain that first appeared in the late 1980's, but who discovered it and where it originated is unknown. It has been named by its golden caps and the superb shamanic capabilities it has - this divine fruit will teach you a better world. These Supa-Gro kits contain a 1200ml cake of 100% mycelium and are ready to grow - all you need is a little patience. Don't get fooled by the first flush - this strain tends to a smaller first flush, the second flush is usually much bigger than the first.
Supa Gro magic mushroom grow kits are grown by mycological experts and contain extremely healthy mycelium.
Scope of delivery
1200ml cultivation box
Grow bag
Supa Gro Kit 100% 'Golden Teacher' data sheet

| | |
| --- | --- |
| Volume | 1200ML |
| Brand | Supa Gro |
| Strain | Golden Teacher |
More information related to this product:
Reviews (545)
23/Sep/2022

Estaba contaminado…
Después de las 3 semanas cuidando con mucha dedicación aun no habían salido las setas, contacté con zamnesia y me ofrecieron una solución muy rapida :)

22/Sep/2022

The best customer support
Awesome retailers who try to do the best by their customers and address any concerns immediately which also means shipping for free replacements for faulty items.

22/Sep/2022

Ca n'a pas marché
Désolé mais ça n'a pas marché du tout, j'ai lu et suivi mes instructions, je me lave les mains chaques fois que je manipule le kit, j'ai utilisé de l'eau distillée avec un pulvérisateur en visant les bords du sac plastique et pas le substrat directement, la ça fait plus de trois semaines et toujours rien. Un côté est devenu maron et ça sent dégueulasse. Bref, extrêmement déçu. Je vais demander un remboursement

12/Sep/2022

great Mushroom
using this kit was my first growing experience, and it was really fun

05/Sep/2022

Empfehlung
Sehr gutes gro kit für pilze Sehr schnell gewachsen leicht zu handhaben funktioniert super leicht solche magic mushrooms zu growen top!! Wirkung sehr toll getrocknet auf jedenfalls stark.. empfehlenswert! Habe damit sehr gute Erfahrungen damit gemacht.

05/Sep/2022

Golden Teacher fail
Supa Gro failed to produce any pins although I followed the instructions to the letter. Maybe the heatwave during transit - who knows. Anyway customer service were sent photos and I've now received a new kit - Zamnesia own brand FOC - so fingers crossed. Customer service can't be faulted though.

27/Aug/2022

Didn't work.
After two weeks one small mushroom came out. But it kinda broke and nothing new developed. It's not my first kit and i always worked with gloves and mask on, so its even more disappointing. For that price im kinda pissed

19/Aug/2022

Amazing shop
Ordered GT Supagro kit. Started to see the first pins after around 2 weeks. They looked fine, and some of them even grew well, but a lot of shrooms just stopped to grow and changed their color to black-brown instead of golden. Every problem that occured during the growing were solved by the amazing customer service. And today, after I sent them a photo of my kit, the shop said that it might be defective (which is highly possible, because it was delievered at around 34-35°C). But the kit looked fine, so no idea what went wrong. BUT the shop just provided me with the FREE new kit, I can choose any of it. So, besides I didn`t get any shrooms yet, but the shop received my respects and I am very thankful to them for help and understanding!

18/Aug/2022

Supe Grow funktioniert nicht
Dies ist schon das zweite Kid, das nicht funktioniert. Ich habe selbst mehrmals selbst Mycel produziert und erfolgreich zur Fruchtung gebracht. Aber dieses Growkid ist leider Müll ! Nicht kaufen !

17/Aug/2022

Great product
I have started my first mushrooms experience with Zamnesia and, so far the service and the shrooms are wonderful.

You cannot post a review because you have not purchased this product
Peter
2015-11-09 22:33:28
How much light they need to grow?
administrator
These kits do best in daylight, 18°C -28°C. Don't place them in direct sunlight though! Indirect sunlight is the ideal lighting to grow mushrooms. https://www.zamnesia.com/content/216-instructions-100-mycelium-kit-supa-gro
Is it ok to use bottled water? As in, would this be any better to grow mushroomz or just the same as tapwater?
administrator
Either works just fine. We recommend to just use tap water to keep the costs down. If you insist on using bottled water, just make sure that you are using still water (without bubbles).
Do i need to add water at the beginning, when i put the opened box in the bag? how often do i need to add water? the manual is unclear on this and i read varying instructions in the other question sections of other 100%mycelium kits.
administrator
No need to add water in the beginning. When the first caps start showing, simply spray some water onto the insides of the bags once or twice a day. You can do this when you are airing the kit for example. Make sure you don't spray directly onto the shrooms though.
Ask a question
Restrictions
Please note that if your country is not on our general shipping list, we're unable to ship any item on our website to it. For more information check out the list here: Ordering & Shipping
Video (0)