Magic Truffles Utopia
4.5/

5

(

740

)
Utopia is one of our most powerful strains. So unless you are experienced, start off easy. 5 grams will certainly make their otherworldly presence felt. Taking the full 15 gram pack will launch even the most experienced into orbit. If you aren't sure, try out our dosage calculator. These power-loaded nodules will make you see the world in a different light and from a different angle.
In stock
You will be notified as soon as the product returns to stock
More info
Magic Truffles Utopia - Visit the magic world of Utopia

EFFECTS OF THE MAGIC TRUFFLES "PSILOCYBE UTOPIA":
The psilocybe Utopia can provide a ticket to wonderland - Utopia?. With the correct dose one can expect a new reality, totally different from what the world used to be. Reordering patterns, diffluent shapes, loss or speeding up/slowing down of time, deepest spiritual enlightenment and sudden, baseless outbreaks of laughter have been reported. But, the effects vary greatly from person to person and from trip to trip, so what your experience will be ... we don't know, maybe you'll feel a deep connection to the nature around you and make friends with trees - everything is possible - in wonderland.
STRENGTH, DOSAGE AND USAGE:
A space odyssey is in reach with an easy check from our uncomplicated dosage calculator.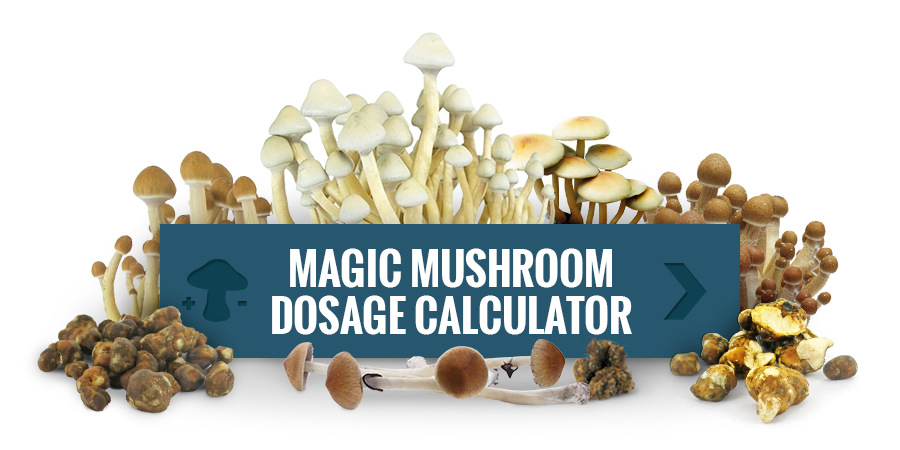 WARNING:
Magic truffles are no party drug and are not intended for minors. Don't trip and drive! Always start with a small dose and in a familiar environment to test your reaction to psilocybin. Never combine magic truffles with alcohol or other drugs or if you suffer from depression or other mental instability. Pregnant women should definitely skip the trip.
---
*Can be stored for a maximum of two months in the fridge. After you open the pack they can only be kept for two days.
*Unless requested otherwise these truffles from MushMagic are shipped out without the original tins.
More information related to this product:
Reviews (740)
20/Sep/2019

Excellent trip
I take half of the bag, 7,5 g and I had an excellent trip, strong enough but under control.

17/Sep/2019

Zamnesia used to be good!
In the past year or so the quality of the truffles has taken a nosedive. Ive been buying their truffles here for the past 3/4 years, I took these and they were very weak, no visuals what so ever, very lacklustre weak effects (from taking a whole bag), I weighed them and they contained 18 grams instead of 15, probably because Zamnesia realised the quality was pretty low. this is not just a bad batch, this happened to me 3 times in a row with different strain I have experience with. I'm done wasting money here you've lost my trust!

17/Sep/2019

Disappointed
Bought 3x 15gr and had 2 friends to share, ate it in one go. Had no effect, was very disappointed! It was a beautiful sunny day, we were outside with chill music and vibes. Perfect day and empty stomach to enhance effect, such a shame.

16/Sep/2019

Would order again
Everything went smooth with the shipping. The product was good, would recommend.

16/Sep/2019

Very Nice!
Con media bolsa vais a flipar

The customer has rated the product but has not posted a review

10/Sep/2019

Out of this worldly magic truffles
My experience with These truffles was amazing, I kind of regret not taking the whole pack at once but still I god to travel to many different dimensions thanks to these. Zamnesia as always great service, fast delivery, I can only recommend

04/Sep/2019

Nice trip
J'ai mangé une bonne salade à midi puis le paquet d'utopia en 4 fois de 15h à 19h. Pas énormément de visu ni de questionnement etc.. Mais l'impression d'avoir l'esprit vide et un super état méditatif de contemplation etc.. Un plaisir enorme à manger, écouter de la musique etc.. Zéro envie de vomir.

The customer has rated the product but has not posted a review

23/Aug/2019

hello from slovenia
swim only ate half...and he didnt expected to be so strong..he said he was in wonderland...The strongest turffles he ever tried

You cannot post a review because you have not purchased this product
How do you store them correctly?
administrator
All our Magic Truffles are fresh and vacuum packed in quantities of 15 grams. They are usually just eaten as they are, but you can make tea with them as well. The truffles can be stored 2 - 3 months (when vacuum packed) in a cool and dark place (e.g. refrigerator). Do not freeze! Freezing the product will damage the produce. Once opened, the produce can only be kept for a few more days. You can consume them fresh, but you can also dry them to store them for longer. Dried they can be kept for at least one year. Please note though that, the longer you store them, the less potent they will become. To dry the truffles you need to find a dry place and lay them out on kitchen towels and make sure they're not touching each other. Depending on the surroundings, drying may take anywhere from between 3 to 7 days. Make sure to change the kitchen towels every other day. The best way to store dried truffles is in an airtight container in the dark. Dried Magic Truffles have 50%-70% less weight, so therefore the dosage should be halved.
Francesco
2013-07-16 12:25:34
How work the shipping? the truffles need to stay in a dark and COOL place! The truffles will not be damaged during shipment?
administrator
All our truffles are fresh and vacuum packed. They are indeed best stored in a dark and cool place, for example the refrigerator. Our truffles and parcels are professionally packed and prepared for transit within Europe. We regularly ship to hot countries such as Spain and Italy, without any damage to the product. Note though that the packaging may appear loose upon arrival. This is the result of CO2 that has been generated within the packet by the truffles after the packing process.
gianfranco
2013-06-20 00:05:24
A quanti gradi devono stare per conservarsi al meglio?
administrator
All our Magic Truffles are fresh and vacuum packed in quantities of 15 grams. Unopened, they can be stored 3-4 months in a cool and dark place. A refrigerator is perfect, or anywhere about 2-4 degrees Celsius. Once the packaging has been opened, they can only be kept for a few more days.
muller
2013-04-28 18:53:57
Combien de temps est-il possible de les conserver sans en perdre de puissance?
administrator
Toutes nos truffes magiques sont fraîches et emballées sous vide par quantité de 15 grammes. Elles peuvent être conservées (emballées) 3-4 mois dans un endroit frais et á l'abri de la lumière. Lorsque l'emballage est ouvert, ils ne peuvent être conservés (frais et á l'abri de la lumière) pendant quelques jours de plus.
Ask a question
Shipping terms & conditions
We do not ship this product to the following countries:
Germany, Norway
Restrictions
We do not ship this product to the following countries:
Germany, Italy, United Kingdom, Switzerland, Norway, Ireland
Please note that if your country is not on our general shipping list, we're unable to ship any item on our website to it. For more information check out the list here: Shipping Information
Video (0)