Magic Truffles Utopia
4.5/

5

(

797

)
Utopia is one of our most powerful strains. So unless you are experienced, start off easy. 5 grams will certainly make their otherworldly presence felt. Taking the full 15 gram pack will launch even the most experienced into orbit. If you aren't sure, try out our dosage calculator. These power-loaded nodules will make you see the world in a different light and from a different angle.
In stock
You will be notified as soon as the product returns to stock
More info
Magic Truffles Utopia - Visit the magic world of Utopia

EFFECTS OF THE MAGIC TRUFFLES "PSILOCYBE UTOPIA":
The psilocybe Utopia can provide a ticket to wonderland - Utopia?. With the correct dose one can expect a new reality, totally different from what the world used to be. Reordering patterns, diffluent shapes, loss or speeding up/slowing down of time, deepest spiritual enlightenment and sudden, baseless outbreaks of laughter have been reported. But, the effects vary greatly from person to person and from trip to trip, so what your experience will be ... we don't know, maybe you'll feel a deep connection to the nature around you and make friends with trees - everything is possible - in wonderland.
STRENGTH, DOSAGE AND USAGE:
A space odyssey is in reach with an easy check from our uncomplicated dosage calculator.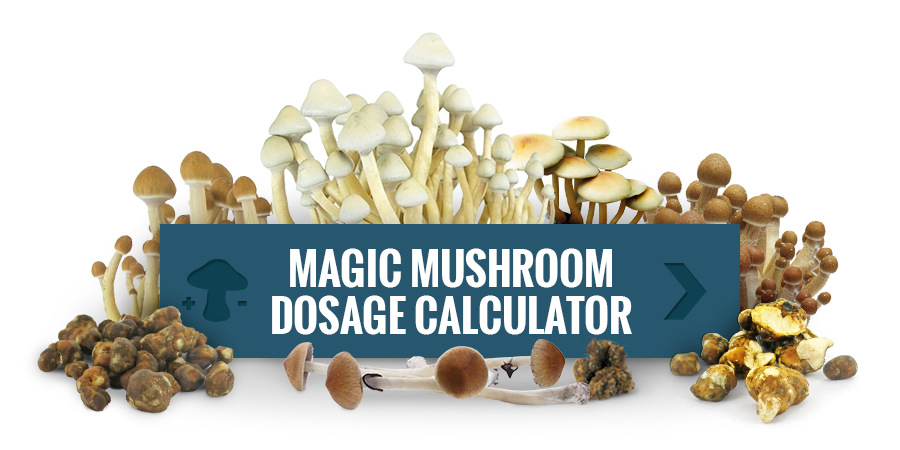 WARNING:
Magic truffles are no party drug and are not intended for minors. Don't trip and drive! Always start with a small dose and in a familiar environment to test your reaction to psilocybin. Never combine magic truffles with alcohol or other drugs or if you suffer from depression or other mental instability. Pregnant women should definitely skip the trip.
---
*Can be stored for a maximum of two months in the fridge. After you open the pack they can only be kept for two days.
*Unless requested otherwise these truffles from MushMagic are shipped out without the original tins.
More information related to this product:
Reviews (797)
03/Apr/2020

Perfectas para principiantes y expertos
Tomar los 15gr directamente sin dudarlo, te adentraran en una experiencia brutal y llevadera.

03/Apr/2020

Beautiful experience
I ate 15g and trip for 3 hours. For the first 40mn I couldn't stop giggling for no reason (I was alone) then it hit very gently. Regarding visuals, everything around me was breathing, I had beautiful fractals visuals when I closed my eyes. My body felt very warm and I could feel my all my fluids running inside. Overall I had a loving sensation and It took all my stress away. My bad inner voices were shut off, I didn't had any philosophical thoughts but a kind feeling and confidence about myself and others. Totally recommend.

03/Apr/2020

Good stuff
I ate the whole package (15 gr), and went to a quiet place for tripping. The quality of the trip (first one!) was WOW. It took an hour to kickin slowly and stayed for 3-4 hours, the come down was slow and smooth. I recommend you don't eat anything some hours before taking the truffles, only something salty to hide the taste (if you don't like it) and take the time to properly chew them! I got really thirsty . Many people saying they didn't trip might have been eating before or been impatient... Eating mixes the truffles (psylocibin) with other aliments into your organism and reduces the effects. The down-side I found is that One Unit of these may not be enought if you wish to trip with somebody else, buying two units for a couple of trips would start to be expensive.

02/Apr/2020

One of the best
Seriously if you wanna trip with truffles, these are the best to go with. I personally have taken Mexicana and even Valhalla, but these man, these are something for them self. With Valhalla I did have a quite heavy trip, with good visuals and introspective thinking, but I felt like Utopia was a bit more forgivening and loving, a bit less intense. Don't be mistaken, they are powerful but on the same time very gentle, of course it also depends on how big your dose is lol. (If you wanna know, first time I took these, I took the whole package about 15 g - I don't recommend it, because it will get trippy, But I was prepared and had a good set and setting).

02/Apr/2020

top truffe
Très bonne qualité de truffe. Sensation agréable et envoutante. J'ai pu sentir un profond sentiment de bien être et de lâcher prise. J'ai l'impression après coup que ça déblaye un peu des canaux énergétiques qui sont plus faciles à réemprunter par la suite. Comme à chaque fois après les truffes, je me suis senti apaisé même au delà de l'expérience . Malgré les nombreuses sensation agréables je n'ai pas ressenti un quelconque besoin d'en reprendre, un peu comme si j'étais "rassasié". Aucun effet indésirable que du bon, je recommande chaudement

25/Mar/2020

Great experiences
Did two trips with two doses - the first trip I split up the package in two: 12g and after 1.5 hours the remaining 3g. Very mellow trip with nice visuals. The second trip I took the whole 15g at once and it hit hard, very fast. Still very interesting but less fluid than the first trip. Definitely recommended though!

24/Mar/2020

No era lo esperado
En mi caso no note nada.

20/Mar/2020

Amateur de LSD, j'ai été conquis par ces variétés les plus puissantes de truffes magiques !!!!
Aujourd'hui âgé de 41 ans, j'ai passé tous mes week-end de jeune homme fougueux et légèrement fêlé, avide de nouvelles expériences dans les clubs techno belges de l'époque, et en particulier au "CHERRY MOON" à Lokeren. Le festival de Dour était aussi devenu pour moi le festoche incontournable pour tous les teufers chtis, belges, hollandais etc... A l'époque j'étais fan de carton de LSD mélangé à quelques pilules d'X. Et puis à force, l'abus etc... ont amené les bad trips et les sales descentes. Un pote a fini à l'HP et notre groupe a implosé.... J'ai recommencé à sortir en festoche 2 ans après ce très mauvais délire. Je souhaitais vraiment faire plus attention! Et ma nana cosmique de l'époque m'initia aux champottes et aux truffes. quel pied !!! pour moi, en prenant certaines précautions (les manger progressivement, être accompagné de vrais bons potos ...) : c'est le pied absolu, sans bad ni mauvaises pensées!!! si vous souhaitez rentrer en communion avec la nature et vous tapez d énormes fou rires avec vos potes, c'est le produit qu'il vous faut!!! petit conseil : choisissez bien vos potes et préférez la nature aux teufs ou aux clubs. a chaque fois une expérience unique, cosmique et mystique pour ma part!!!

19/Mar/2020

muy buenas
Aún estoy esperando el momento, pero ya las probé, y muy bien, mucho amor.

16/Mar/2020

Au top !!
Probablement la meilleure variété de truffe du site avec les valahala !!! J'ai mélangé 15g de utopia avec 15g de atlantis et honnêtement le visuel était subtile mais évolutif, le psychisme était en mode discussion avec le divin, la sensation globale " prendre sa vie en main" je recommande, acheter, mélanger, essayer vous trouverez le bon melange

You cannot post a review because you have not purchased this product
How do you store them correctly?
administrator
All our Magic Truffles are fresh and vacuum packed in quantities of 15 grams. They are usually just eaten as they are, but you can make tea with them as well. The truffles can be stored 2 - 3 months (when vacuum packed) in a cool and dark place (e.g. refrigerator). Do not freeze! Freezing the product will damage the produce. Once opened, the produce can only be kept for a few more days. You can consume them fresh, but you can also dry them to store them for longer. Dried they can be kept for at least one year. Please note though that, the longer you store them, the less potent they will become. To dry the truffles you need to find a dry place and lay them out on kitchen towels and make sure they're not touching each other. Depending on the surroundings, drying may take anywhere from between 3 to 7 days. Make sure to change the kitchen towels every other day. The best way to store dried truffles is in an airtight container in the dark. Dried Magic Truffles have 50%-70% less weight, so therefore the dosage should be halved.
Francesco
2013-07-16 12:25:34
How work the shipping? the truffles need to stay in a dark and COOL place! The truffles will not be damaged during shipment?
administrator
All our truffles are fresh and vacuum packed. They are indeed best stored in a dark and cool place, for example the refrigerator. Our truffles and parcels are professionally packed and prepared for transit within Europe. We regularly ship to hot countries such as Spain and Italy, without any damage to the product. Note though that the packaging may appear loose upon arrival. This is the result of CO2 that has been generated within the packet by the truffles after the packing process.
gianfranco
2013-06-20 00:05:24
A quanti gradi devono stare per conservarsi al meglio?
administrator
All our Magic Truffles are fresh and vacuum packed in quantities of 15 grams. Unopened, they can be stored 3-4 months in a cool and dark place. A refrigerator is perfect, or anywhere about 2-4 degrees Celsius. Once the packaging has been opened, they can only be kept for a few more days.
muller
2013-04-28 18:53:57
Combien de temps est-il possible de les conserver sans en perdre de puissance?
administrator
Toutes nos truffes magiques sont fraîches et emballées sous vide par quantité de 15 grammes. Elles peuvent être conservées (emballées) 3-4 mois dans un endroit frais et á l'abri de la lumière. Lorsque l'emballage est ouvert, ils ne peuvent être conservés (frais et á l'abri de la lumière) pendant quelques jours de plus.
Ask a question
Shipping terms & conditions
We do not ship this product to the following countries:
Germany, Norway
Restrictions
We do not ship this product to the following countries:
Germany, Italy, United Kingdom, Switzerland, Norway, Ireland
Please note that if your country is not on our general shipping list, we're unable to ship any item on our website to it. For more information check out the list here: Ordering and Shipping
Video (0)