Magic Truffles Fantasia
4.5/

5

(

128

)
The psilocybe Fantasia is "food for fantasy" and is known for its heavy visuals and twisted, sometimes bizarre, thoughts. You will encounter deeper colors, bending furniture and a warm, euphoric vibe and shivers that rush through your whole body from time to time. It takes only 7,5-10 grams to perceive the world with altered senses. We give this strain a 3 in strength on a 5 scale.
In stock
You will be notified as soon as the product returns to stock
More info
Magic Truffles Fantasia - The magic mushroom of the Mayan

EFFECTS OF THE MAGIC TRUFFLES "PSILOCYBE FANTASIA":
The psilocybe Fantasia is a bit stronger than the Mexicana - particularly in regards to visuals. On a mild trip you will notice that reality shows a slight distortion - not that you see things that are not there, but everything in sight appears sharper, deeper, err, somehow different from the everyday reality. A medium trip will take you to the next level on the ladder to become a proven psychonaut. Your gray matter is running on 200%+ and Greek philosophers wrote nursery rhymes compared to the thoughts you have now. The view is very intense and some minor details near you can suddenly become highly interesting - especially when the shape seems amorphous. A "full" trip is only recommended for experienced users - and even then it is always a good idea to have a trip sitter. Those trips have one thing in common: In good company you'll have a very social vibe and occasional outpouring of talking surges and fits of laughter. Those experiences vary greatly from person to person and depend on many factors like state of mind/health, empty/full stomach when consuming the truffles, your company, mood, etc etc.
STRENGTH, DOSAGE AND USAGE:
Floating or orbiting is simple to figure out with our easy-to-use dosage calculator.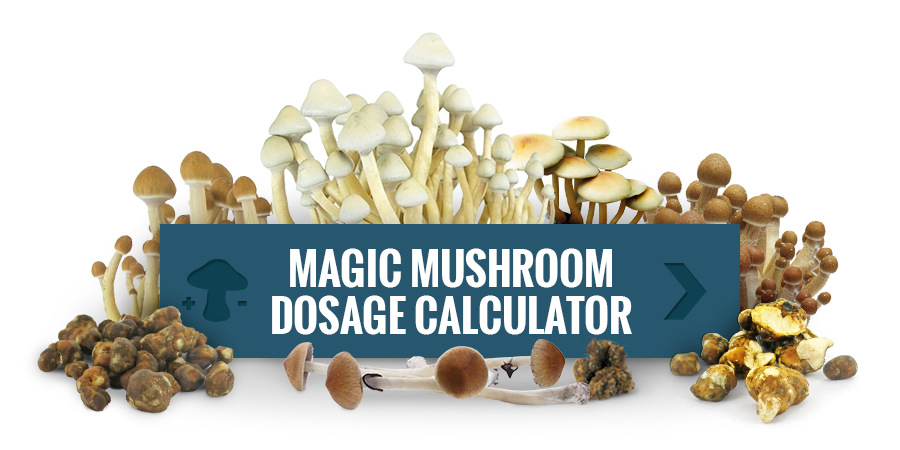 WARNING:
Magic truffles are not suitable for persons under the age of 18. Since the effect is different for every user (even the same dose of the same truffles can cause a different trip than the one before), it is recommended to start with a small dose. Never use magic truffles in combination with alcohol, antidepressants or other strong medicine. Don't use them when you are pregnant, in bad state of mind or health - and don't even think about driving!
---
*Can be stored for a maximum of two months in the fridge. After you open the pack they can only be kept for two days.
*MushMagic truffles will not be shipped in the tins unless otherwise requested.
More information related to this product:
Reviews (128)
07/Mar/2016

JUST AMAZING AS THEY ARE!
It was my first time that I ordered something over the internet - like something that I can't have here in my country. I am very thankful - Zamnesia Team is just great - The shippig was very fast (it was confirmed on monday and got it on friday- today!!!) In the near future I'll write a longer review about the magic truffles, and how they made me feel - all I can say right now is , that I can defininitely recommend Zamnesia , as the Shop you want to buy at - The Team is great and the products are unbelivable

07/Mar/2016

Great
Nice clean and fresh, well packaged and speedy servic. The product gave quite a burst for a bit of brainstorming until wackiness ensued. ;))

26/Feb/2016

Preferred over "hollandia" type
Had these along with hollandia and although hollandia tasted much more appealing, these little fantasias were class!!! Much more mellow lift off even 5g of them. Definitley one of the more social types on here without a doubt. Many thanks again. Love the site and range of products offered in all sections.

05/Feb/2016

Fantasialand
Hallo Hab heute zum zweiten mal psychendelische Trüffel zu mir genommen. 6 gramm auf leeren Magen bei 80 Kilo Körpergewicht. Die Trüffel halten was sie versprechen. Befinde mich aktuell noch auf Reisen. Schönen Flug

03/Feb/2016

Génial!
Prise de 15 g par personne, un peu écœurant au début mais cela vaut le coup, j'ai eu de grosses hallucinations visuelles et plein d'idées pendant mon trip

22/Dec/2015

we are one .
made a nice tea with lemon honey ginger and some rue . MAN I FLEW

01/Dec/2015

Spanish review (ESPAÑOL)
De normal el servicio a domicilio tarda unos 7-9 dias des de qe lo pido en la web hasta que llega a casa en Barcelona (contando el fin de semana). Fantasía fueron mis primeras trufas. La primera experiencia fue con 8gr y un par de amigos. Reimos a mas no poder y tambien tuvimos varias visiones, pero sobre todo una càlida sensación de bienestar durante todo el viaje. Recomiendo mucho una dosis de 5-9 gr y la trufa en Fantasía para principiantes.

The customer has rated the product but has not posted a review

The customer has rated the product but has not posted a review

28/Oct/2015

great
these are great for first time trying I really liked them and delivery was speedy also . well done

You can't post a review because you are not logged as a customer

Log in / sign up
Can I open the pack, use some truffles and then reseal them in a vacuum container? Can this keep the truffles fresh once opened?
administrator
Unopened, they can be stored 2-3 months in a cool and dark place (a refrigerator is perfect). Do not freeze! Freezing the product will damage the produce. Once opened though (no matter how well stored), they can only be stored for a few more days.
Ask a question
Restrictions
We do not ship this product to the following countries:
Germany, Italy, United Kingdom, Switzerland, Norway, Ireland
Please note that if your country is not on our general shipping list, we're unable to ship any item on our website to it. For more information check out the list here: Shipping Information
Video (0)