Magic Truffles Fantasia
4.5/

5

(

124

)
The psilocybe Fantasia is "food for fantasy" and is known for its heavy visuals and twisted, sometimes bizarre, thoughts. You will encounter deeper colors, bending furniture and a warm, euphoric vibe and shivers that rush through your whole body from time to time. It takes only 7,5-10 grams to perceive the world with altered senses. We give this strain a 3 in strength on a 5 scale.
In stock
You will be notified as soon as the product returns to stock
More info
Magic Truffles Fantasia - The magic mushroom of the Mayan

EFFECTS OF THE MAGIC TRUFFLES "PSILOCYBE FANTASIA":
The psilocybe Fantasia is a bit stronger than the Mexicana - particularly in regards to visuals. On a mild trip you will notice that reality shows a slight distortion - not that you see things that are not there, but everything in sight appears sharper, deeper, err, somehow different from the everyday reality. A medium trip will take you to the next level on the ladder to become a proven psychonaut. Your gray matter is running on 200%+ and Greek philosophers wrote nursery rhymes compared to the thoughts you have now. The view is very intense and some minor details near you can suddenly become highly interesting - especially when the shape seems amorphous. A "full" trip is only recommended for experienced users - and even then it is always a good idea to have a trip sitter. Those trips have one thing in common: In good company you'll have a very social vibe and occasional outpouring of talking surges and fits of laughter. Those experiences vary greatly from person to person and depend on many factors like state of mind/health, empty/full stomach when consuming the truffles, your company, mood, etc etc.
STRENGTH, DOSAGE AND USAGE:
Floating or orbiting is simple to figure out with our easy-to-use dosage calculator.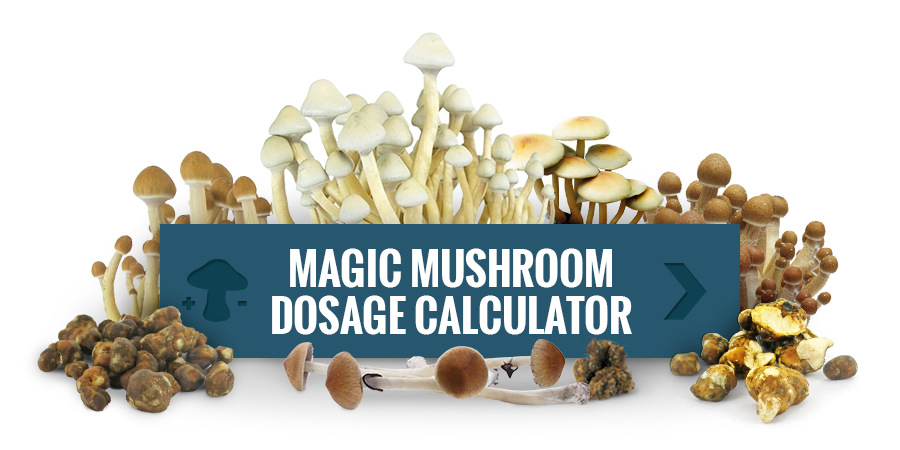 WARNING:
Magic truffles are not suitable for persons under the age of 18. Since the effect is different for every user (even the same dose of the same truffles can cause a different trip than the one before), it is recommended to start with a small dose. Never use magic truffles in combination with alcohol, antidepressants or other strong medicine. Don't use them when you are pregnant, in bad state of mind or health - and don't even think about driving!
---
*Can be stored for a maximum of two months in the fridge. After you open the pack they can only be kept for two days.
*MushMagic truffles will not be shipped in the tins unless otherwise requested.
More information related to this product:
Reviews (124)
23/Nov/2016

A suivre
Prise hier matin vers 6h de 10g de Fantasia. Très peu d'effets indésirables, si ce n'est un léger mal de tête dans la journée, un peu comme une gueule de bois, tout à fait acceptable. Bon effet calmant, relaxant, sédatif. Des visions de dessins colorés sur fond noir, un peu comme un négatif photographique, visions souvent en dessins 2D. Des "réponses" à des questionnements "existentiels", questionnements que je n'ai pas la conscience d'avoir, et réponses qui viennent automatiquement, instantanément : la honte et la nécessité d'un juste équilibre, l'acceptation de la responsabilité de chacun dans les fautes de tous, mon rôle d'observateur, la nécessité de la ténacité (essaie ici, essaie ailleurs, comme dans l'album "Des Animaux" de Hollydays). Une rencontre un peu surréaliste, un peu délirante, avec une femme que je connais peu, que j'ai rencontrée 2 fois, comme si je voyais une autre face d'elle, à l'intérieur d'elle; elle était reine d'un autre univers, d'un univers ancien, passé, et elle était perdue dans notre univers; étrange, cosmique,... A suivre, pour voir comment la prise de Psilocybine peut influer sur le fonctionnement ultérieur d'un individu.

07/Nov/2016

like a boss
nice

03/Nov/2016

nothing
after some hours I tried half of 15g, 7.5g for me, 7.5g for my girlfriend... any effect... and when I say ANY EFFECT I mean ANY! god bless vodka 3 hours later, waiting for the """"MAGIC"""" truffles start their functions!

12/Oct/2016

1st timer
Hi bought 30 grams (was no more than 24 grams in them sadly) we took about 5 grams each at about 10pm felt nothing at 11 so took the rest sat and smoked some spliffs no great visual but never laughed as much and felt so relaxed sat with lights out watching trippy vids on you tube on the tv. Had a gr8 nite but was expecting more. Plus bought the grinder wat a pointless instrument all the truffle stuck round the teeth of it was more hassle than its worth it threw it in the bin this morning. Saying it was my 1st time ordering il give zamnesia the benefit of the doubt and will order again but mite go stronger next time thinking Atlantis r mokum

28/Sep/2016

1st time
Tried these for the first time yesterday. They gave me a warm fuzzy feeling and I was fascinated by how green the grass looked. Had some really deep introspective thoughts. All in all a really enjoyable experience. Would definitely try them again!

20/Sep/2016

Very enjoyable
I really enjoyed these truffles but personally found the trip a bit too subtle. I started in there mid star rating as id not done truffles before, I loved the experience, I was filled with gratefulness and peace and everything looked like it was sparkling, it gave me a real appriciation for life but I had to have two bags to get the strength and length of the trip I wanted

01/Sep/2016

Sunny Afternoon
Me, my girlfriend and sister took 10g each. Great trip, took around 25-30minutes for it to work. taste wasn't the best but worth it for the trip. start: warm and tingly, a little giggly. Perceptions was distorted but great visuals. 45 mins in: wanted loud techno music and felt amazing. Outside: the bushes seemed like they were breathing along with the light breeze. felt at one with nature. sister: felt arty me and girlfriend: sporty hitting catching balls. then... very laughy. All round great experience would advise a joint or three for the end complements it perfectly, very smooth transition between highs.

29/Aug/2016

Really enjoyed it
Took about 10-12. First time. Found completely manageable and yet very nice experience. I definitely recommend it.

29/Aug/2016

really enjoyed Fantasia
me and my friend ate 15g each, light breakfast, light lunch etc smooth come up, a lot of laughter was so funny :L really intresting conversation bout 4 hours duration good healing level up trip feel good and ready for work Monday. As always Zamnesia great customer service 5 star every time.

22/Jul/2016

Trillige trip
Ik geef deze fantasia truffels een 8/10 Heel tevreden over de effecten ervan mooie kleuren en zeer veel trillingen en je krijgt een lekkere bodyhigh. Eenigste nadeel was alles was extreem zwaar maar op het moment is het wel grappig. Smaak was te doen , alleen de vuile nasmaak bleef lang plakken. Een grote aanrader voor een eerste tripervaring .

You cannot post a review because you have not purchased this product
Can I open the pack, use some truffles and then reseal them in a vacuum container? Can this keep the truffles fresh once opened?
administrator
Unopened, they can be stored 2-3 months in a cool and dark place (a refrigerator is perfect). Do not freeze! Freezing the product will damage the produce. Once opened though (no matter how well stored), they can only be stored for a few more days.
Ask a question
Restrictions
We do not ship this product to the following countries:
Germany, Italy, United Kingdom, Switzerland, Norway, Ireland
Please note that if your country is not on our general shipping list, we're unable to ship any item on our website to it. For more information check out the list here: Shipping Information
Video (0)