Magic Truffles Fantasia
4.5/

5

(

124

)
The psilocybe Fantasia is "food for fantasy" and is known for its heavy visuals and twisted, sometimes bizarre, thoughts. You will encounter deeper colors, bending furniture and a warm, euphoric vibe and shivers that rush through your whole body from time to time. It takes only 7,5-10 grams to perceive the world with altered senses. We give this strain a 3 in strength on a 5 scale.
In stock
You will be notified as soon as the product returns to stock
More info
Magic Truffles Fantasia - The magic mushroom of the Mayan

EFFECTS OF THE MAGIC TRUFFLES "PSILOCYBE FANTASIA":
The psilocybe Fantasia is a bit stronger than the Mexicana - particularly in regards to visuals. On a mild trip you will notice that reality shows a slight distortion - not that you see things that are not there, but everything in sight appears sharper, deeper, err, somehow different from the everyday reality. A medium trip will take you to the next level on the ladder to become a proven psychonaut. Your gray matter is running on 200%+ and Greek philosophers wrote nursery rhymes compared to the thoughts you have now. The view is very intense and some minor details near you can suddenly become highly interesting - especially when the shape seems amorphous. A "full" trip is only recommended for experienced users - and even then it is always a good idea to have a trip sitter. Those trips have one thing in common: In good company you'll have a very social vibe and occasional outpouring of talking surges and fits of laughter. Those experiences vary greatly from person to person and depend on many factors like state of mind/health, empty/full stomach when consuming the truffles, your company, mood, etc etc.
STRENGTH, DOSAGE AND USAGE:
Floating or orbiting is simple to figure out with our easy-to-use dosage calculator.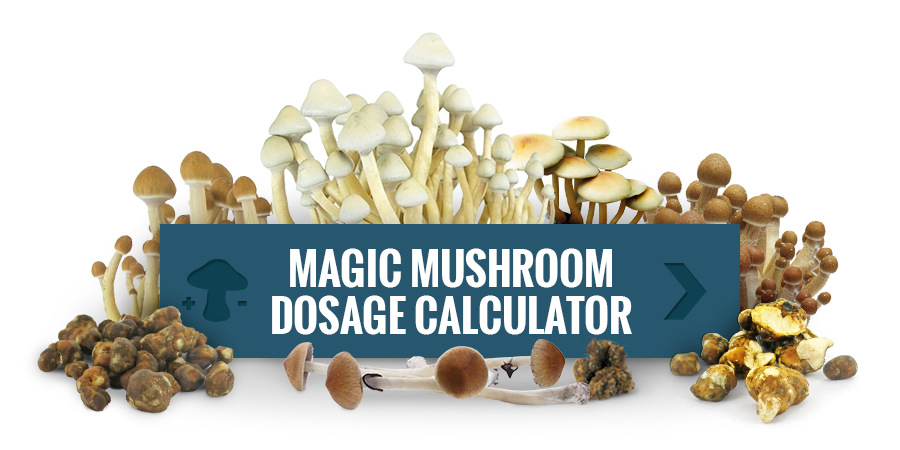 WARNING:
Magic truffles are not suitable for persons under the age of 18. Since the effect is different for every user (even the same dose of the same truffles can cause a different trip than the one before), it is recommended to start with a small dose. Never use magic truffles in combination with alcohol, antidepressants or other strong medicine. Don't use them when you are pregnant, in bad state of mind or health - and don't even think about driving!
---
*Can be stored for a maximum of two months in the fridge. After you open the pack they can only be kept for two days.
*MushMagic truffles will not be shipped in the tins unless otherwise requested.
More information related to this product:
Reviews (124)
20/Jan/2017

Great for beginners
I decided to have a different NYE from usual so I bought myself 15 mg of fantasia. I had never taken any psychedelics before. I took ~7.5 mg on NYE, the effects started after about an hour, I felt very anxious but not in a way that bothered me, it was very much mixed with excitement. Everything looked normal with the lights on, but with low lights paintings and faces would morph and 'dance' and everything acquired a metallic feel to it. Closed eyes visuals were very minor, mostly just a faint peacock-feathers-like pattern. The physical sensation was very intense, I felt a lot of pressure on my chest and if I hadn't known that psilocin is an extremely safe substance I would've worried. It felt a lot like a very long orgasm (physically). I had my second trip with another ~7.5 mg after 6 days. I had stored the remaining truffles in the fridge inside a box with some silica gel. Some white stuff had grown on top of them but it appears that's just the mycelium of the fungus and is not dangerous. This trip was more intense, music sounded very engaging, everything felt like it was 'breathing', closed eyes visuals were pretty good 2D patterns and I had quick emotional shifts from joy to sadness/crying. During those crying moments I could almost connect with some repressed emotions and memories and I'm hoping to go deeper into them with higher doses next time. TL;DR: half a packet gave me a "level 2" trip as a naïve user. I found this appropriate to introduce myself to the experience without risking being overwhelmed too quickly. It was a really beautiful experience although not mind-shattering and I am going to increase my dosage somewhat next time.

10/Jan/2017

Different effects on people
I tried these with my bestie. Our first truffle experience... He is a frequent cannabis "vaporist" and only very occasionally for me. We ate 10g each on an empty stomach. We had a buzz, then a giggle... And that's as far as he went. For me, I coveted my eyes to be in the dark, so I could see the colours better... And I had lots of mini dreams... Visions... For a couple of hours. There were neon colours at first, on a dark background. Then scenes with stories. I laughed a lot about it. But I was total conscious of my surroundings. I felt I could get back to reality as soon as I opened my eyes. So I felt safe. The music really helped as well. It kind of set the scene and mood for each scene. Then as the effect wore off, the mini dreams became a bit dark and weird... And I felt too "grounded" to "fly"... So, good safe fun for me, but not much for my friend. Trying Hill and I am for me next, and Philosopher's Stone for him.

07/Jan/2017

Fantasia Magic
So I ordered 3 packets of these magical little truffles and all I can say is just "woah". I was saving them for new year for me and all my friends. Everyone took 7 gram apart from me cause I took more abd it just opened my mind into a new crazy magical wonderland of deep thought and just general love for life and my friends. If you're a tripper like myself I REALLY suggest you them!

07/Jan/2017

Bon trip !
J'ai tout mangé petit à petit en étant au calme et bien au chaud... J'ai vu les touches de mon clavier danser au rythme de la musique, c'était fun ! J'ai parlé à mes cactus aussi, il y en a un qui m'a fait délirer, on dirait un cerveau ! Il a pris tellement de poussière sur la tête qu'il a renoncé à ses épines et depuis il est chauve. J'ai essayé de leur faire comprendre qu'ils n'avaient pas besoin de se protéger avec moi de toutes façons... (il y en a un qui se protège tellement qu'on ne voit même plus son petit corps tout vert) Impression de relief aussi sur une toile avec des couleurs très vives. Magnifique à observer, tout est en 3D. Bref, tout ça pour dire que ça a très bien fonctionné sur moi et que je recommande. Mangez tout dans la même soirée, descente facile :)

07/Jan/2017

good trips!
I had bought 15g and had half one night and half a few nights later. I used to do mushrooms back in the day, we would of the luxury of picking them from nearby our town, so I would say I know a what a good trip is. It was my first time trying truffles and I would definitely recommend these after my experiences. I had the nice warm fuzzy feeling from about 40 minutes in to the trip. That is when I started to notice everything I saw had a pattern over them, like snowflakes, this kind of neat pattern. I listened to music, liquid drum and bass to be exact; a personal favourite. For the remaining 5/6 hours I had the deepest thoughts, popping like popcorn, truly mind opening. I always remember trips in the early days, like opening doors in my brain I hadn't opened before, these trips were exactly the same. Have fun and play safe :)

04/Jan/2017

Super!
Net mijn bestelling binnengekregen, ziet er zeer goed uit! Binnenkort maar ff een leuk weekendje :)

19/Dec/2016

Truly Magic!
These are one of the best truffles I've ever tried. Beautiful visuals, happy and peaceful mentality, creative (Made a pretty nice painting on these! ) and really gets you thinking about a lot of interesting things. Highly recommended.

12/Dec/2016

Truly awesome product
Right, so it came a bit late, but ate them all at once. The flavour is similiar to walnuts with a hint of lemon. Water really helps to finish them. Anyways, I was watching a comedy laid in america, it kicked in after like 40minutes and woah, shit became real, all feelings went so intense but it was very pleasant. It seemed like the room I was in was alive, cuz everything was moving around. I have this trippy wallpaper on the wall and it looked like it was breathing, getting bigger n smaller. My carpet was alive too. To sum up I had a really lovely peaceful sunday. P.S.- Trips to the toilet were a bit weird. Highly recommended product, no bad trip at all. If you ever feeling goin into bad trip just remember that you're under the influence of magic and this is just psylocibin doin his wonders. Trip sitter also recommended. Must try Utopia now haha

09/Dec/2016

Beautiful truffle
I love this truffle I felt things getting bigger then smaller round me and it was awesome seeing things in a different light. Everything was brighter, my senses were heightened thenI went a walk to stare at the star's and moon. It's a truly peaceful wonderful experience and totally safe. When I came home I just laughed and laughed until I watched documentaries on ancient Egypt and felt my mind opening. The best thing about these truffles as they are so spiritual that even when they wear off you still feel like they have changed parts of you for example I now love and respect animals that much from watching my dog whilst on truffles so became vegan, I still watch the moon and stars and I have interests as I feel I have an open mind to what else is out there. They leave you with no negative emotions or feelings after and you just feel tired after a "trip" these ones are great for happy hippies living life and always need to be in good company in my experience to enjoy these 100%. Fantastic

05/Dec/2016

Première expérience
Première expérience avec les truffes, prise de 10 g et mon amie 7 g . Aucun effet ressenti, ayant passé une commande de 5 variétés de truffes j'espère avoir un meilleur résultat avec les autres. En tout cas très déçu par les Fantasia....

You cannot post a review because you have not purchased this product
Can I open the pack, use some truffles and then reseal them in a vacuum container? Can this keep the truffles fresh once opened?
administrator
Unopened, they can be stored 2-3 months in a cool and dark place (a refrigerator is perfect). Do not freeze! Freezing the product will damage the produce. Once opened though (no matter how well stored), they can only be stored for a few more days.
Ask a question
Restrictions
We do not ship this product to the following countries:
Germany, Italy, United Kingdom, Switzerland, Norway, Ireland
Please note that if your country is not on our general shipping list, we're unable to ship any item on our website to it. For more information check out the list here: Shipping Information
Video (0)