Magic Truffles Fantasia
4.5/

5

(

128

)
The psilocybe Fantasia is "food for fantasy" and is known for its heavy visuals and twisted, sometimes bizarre, thoughts. You will encounter deeper colors, bending furniture and a warm, euphoric vibe and shivers that rush through your whole body from time to time. It takes only 7,5-10 grams to perceive the world with altered senses. We give this strain a 3 in strength on a 5 scale.
In stock
You will be notified as soon as the product returns to stock
More info
Magic Truffles Fantasia - The magic mushroom of the Mayan

EFFECTS OF THE MAGIC TRUFFLES "PSILOCYBE FANTASIA":
The psilocybe Fantasia is a bit stronger than the Mexicana - particularly in regards to visuals. On a mild trip you will notice that reality shows a slight distortion - not that you see things that are not there, but everything in sight appears sharper, deeper, err, somehow different from the everyday reality. A medium trip will take you to the next level on the ladder to become a proven psychonaut. Your gray matter is running on 200%+ and Greek philosophers wrote nursery rhymes compared to the thoughts you have now. The view is very intense and some minor details near you can suddenly become highly interesting - especially when the shape seems amorphous. A "full" trip is only recommended for experienced users - and even then it is always a good idea to have a trip sitter. Those trips have one thing in common: In good company you'll have a very social vibe and occasional outpouring of talking surges and fits of laughter. Those experiences vary greatly from person to person and depend on many factors like state of mind/health, empty/full stomach when consuming the truffles, your company, mood, etc etc.
STRENGTH, DOSAGE AND USAGE:
Floating or orbiting is simple to figure out with our easy-to-use dosage calculator.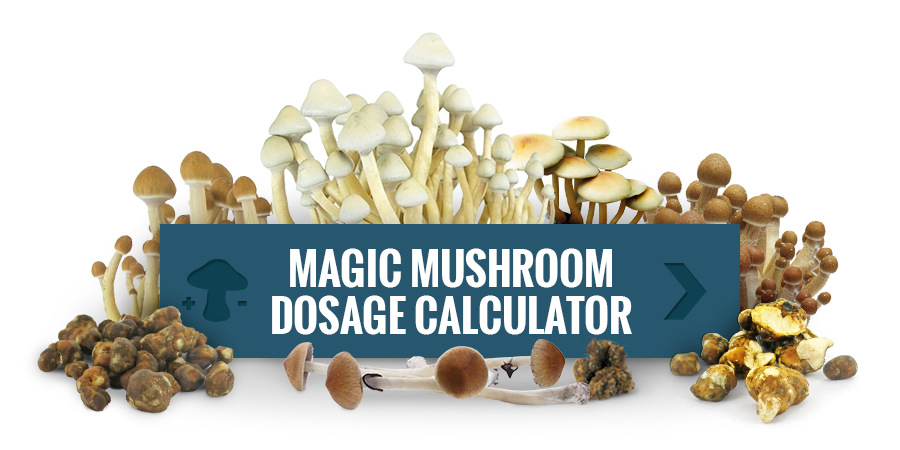 WARNING:
Magic truffles are not suitable for persons under the age of 18. Since the effect is different for every user (even the same dose of the same truffles can cause a different trip than the one before), it is recommended to start with a small dose. Never use magic truffles in combination with alcohol, antidepressants or other strong medicine. Don't use them when you are pregnant, in bad state of mind or health - and don't even think about driving!
---
*Can be stored for a maximum of two months in the fridge. After you open the pack they can only be kept for two days.
*MushMagic truffles will not be shipped in the tins unless otherwise requested.
More information related to this product:
Reviews (128)
18/Apr/2018

Just. Awesome.
First off let me say how remarkably awesome it is to be able to grab some truffles from an internetstore. Second of the price is not bad at all, definitely dont mind handing out this few euros for such a great trip. Third and last, one bag was more than enough to throw me into a great trip, I had some great visuals of skies turning into beings and talking to me.

05/Apr/2018

Did not seem to start, most powerful trip ever. mixed with valhalla
Did not seem to start, most powerful trip ever. 7.5 g of valhalla, 7.5 of fantasia. it took 45 min to start and kicked off with a bit of weed.

The customer has rated the product but has not posted a review

24/Jan/2018

Peaceful contemplation
Lots of visuals such as feathers becoming eyes blinking, trees breathing, etc. Visual intensity with a complete peaceful feeling in your body. I would recommend to do it in a very natural place like a forest or a beach to connect with it. A very enjoyable trip.

17/Jan/2018

Fantastique !
J'ai commandé ces truffes magiques pour une première expérience. J'ai pris 10g, il était 15h30... C'est alors que surviennent les premiers effet à 16h-16h10 environ, voilà que je me met à rire incontrôlablement sans aucune raison ! (J'étais dans mon lit à ce moment la)... Continuant à rigoler comme un niez, voilà que me vien l'idée de sortir pour aller dans la petite "forêt" que se situe à environ 1km de chez moi, ce n'est pas vraiment une forêt car il y a aussi un champ avec quelques arbres et un vaste espace sans arbres avec une table. La route n'es pas loin de cet endroit, à quelques chemins en hauteur. Je précise que j'ai du marcher jusqu'à cet endroit sur un trottoir, donc à côté d'une route a deux voix, qui, je précise, est très fréquentée. Sur la route, les bruits sont étrange, résonant, les murs et la route se tordent bizzarment... J'arrive à destination, au moment de descendre les chemins que mènent a cet endroit, je met mes écouteurs et je commence à descendre ces chemins en galopant comme un cheval. Arrivé en bas, je m'assois sur le banc d'une table a pique nique a moitié cassée et je profite des effets qui ne cessent d'augmenter. 16h40 environ, je commence à explorer les lieux magnifique, et je remarque par ci par là des emballages, canettes, divers déchets... C'est alors que je courbe le dos et commence à sauter partout, en poussant des cris d'un animal sauvage, je penser être une espèce créature magique... Il y a un ravin avec un ruisseau qui coule, et la, un emballage de gâteau qui flotte, c'est alors que grâce à mes pattes musclés, je saute et jattrape cette vilaine chose pour l'examiner de plus près, je l'observe, la sent, et je lui met un coup de langue pour l'identifier ! Beurk ! Je le rejette en me disant que les humain sont irrespectueux ! Je sort du ravin et m'en vais en galopant. Je m'assois sur un banc en pierre, aussitôt je le relève car il etait froid ! Je le sent, je lèche, et j'en conclus qu'il est maléfique ! Je m'en éloigne en marchant bizarrement (comme une poule) puis je vois un chiens noir, il existais vraiment sauf que je le voyais mi-homme ! J'essaie de lui courir après, de le rattraper, mais je ne parvien pas à le rattraper.... 17h25 environ, je rentre chez moi, toujours sous effet puissant, pas assez à mon goût, je prend le reste des truffes quand j'arrive chez moi, et je le rend compte que toute ma maison est orange ? Du sol au plafond ! Bref, jai passer le restant de ma journée à tripper a l'intérieur, en me regardant dans le miroir, jai vu que mes pupilles était dilaté, au point de ne plus laisser apparaitre la couleur de mes yeux ! En tout cas, les effets visuels ne sont pas intense, mais pour une première expérience, s'était parfait ! J'en profite aussi pour noter que le service client Zamnésia est vraiment professionnel ! Il gère tous les problèmes et en plus de ça il est très sympathique ! Merci beaucoup de continuer à livrer vos produits dans certains pays ! À acheter les yeux fermés ! Site Internet sérieux, compétant, et professionnel !

04/Jan/2018

Magic Truffles Fantasia
I had a real nice magical, mystical trip on this kind. I decided to take 9g and save the other 6g in the fridge for some other time..chewed it up and washed it down with water...and then I ate some peanuts to wash away the nasty taste..anyway, I started watching "Harry Potter and the Philosopher's Stone" when I started tripping. The trip started in about 20 minutes, maybe less and I was very surprised how fast they started working. I felt a little bit nauseated at first but later that feeling just exploded into pure bliss. I really liked this strain of truffles, it reminded me of the trip I had few years back on shrooms. I felt the esoteric realm, and felt some kind of a magickal presence around me like there was angels around me and I realized a lot of things that night, I realized how much I forgot about myself. I would strongly recommend this truffles to someone who is a beginner (rookie) psychonaut. if you are new to this world, I recommend taking a little bit higher dose because the next time you take it you will know what you're getting yourself into. and one piece of advice: don't get overexcited before you take truffles. be in a positive state of mind, prepare yourself for a trip, don't make too much plans because situation can change very quickly on a trip and you can get very anxious so..just take it easy and be safe. I RECOMMEND THIS STRAIN TO EVERYONE. I give this strain 5/5 because it really deserves it. Thank you Zamnesia!

23/Oct/2017

First experience;First impression
Took a load about a week ago, very good service from Zamnesia, i rate it 10/10. Nevertheless, I waited for aprox. one week and i was really excited in the day when i saw they arrived. I felt like very enthusiastic and as the mood is very important when taking, I decided to drop half a bag for the start to see the effects(I was a bit nervous, didn't know what to really expect) Sooo, a bottle of water and some chewing took about 5-10 min.; I also read that taste is awful so I didn't know what to belive. My opinion is that they taste like nuts, with a bitter kind of taste so to me it was quite a pleasure xD Anyway, I took them outside and after went to a FIFA; thought i would spare some time before it kicks in. All good for one match, after 20 min, I started feeling the shivers and a strange feeling; I was really out of focus, like the match wasn't even there but that felt very good, i started making fun of the situations and my friend and I started to laugh our ass off. After that I really really wanted to go outside so we went to a field with an amazing view upon my town; the ride from our home to that point was one of my best as I know. I looked at people from streets and it seemed that everybody is very nervous, agitated; I felt like a need to go talk with them and ask why are they in such a rush; some strange thoughts felt; but I certainly didn't go to them cause they would think I'm a freak. I was very amused by them in fact, seeing them with sad faces like and upset seemed pretty strange, but good, as I know for that moment that I am not as they are. The time, I couldn't belive but has gone really slow and i remember almost every detail from the trip, when reached the peak i looked at the city and I really thinked it breaths, it was quite a sensation. Lasted for about 3-4 hours and after that I also took the rest of the bag as the effects started to get lower. The 2nd part was all about tripping, stayed and watch some videos and my perceptions was entirely changed, didn't last too long as tolerance started to appear and I decided to boost with some alcohol which I think was a good idea. I have fallen asleep like a new born baby xD No side effects like nausea or headaches or anything, it was really good; rather mild but still good. I recommend this strain if you want to get a first nice experience, to me it did.

25/Aug/2017

Not bad
Pajaritos is better.

08/Aug/2017

Very good trip!
Le meilleur de tous eux que j'ai essayé avec les Utopia et les Hollandia : beaucoup d'effets visuels et sonores Délais de livraison respecté, et pratique commerciale au top !

08/Aug/2017

well
2 persons trip recipe : Take 3 litres of water each Go outside, in the wilderness Eat half of mexicana, wait 45 minutes, eat half of fantasia.

You can't post a review because you are not logged as a customer

Log in / sign up
Can I open the pack, use some truffles and then reseal them in a vacuum container? Can this keep the truffles fresh once opened?
administrator
Unopened, they can be stored 2-3 months in a cool and dark place (a refrigerator is perfect). Do not freeze! Freezing the product will damage the produce. Once opened though (no matter how well stored), they can only be stored for a few more days.
Ask a question
Restrictions
We do not ship this product to the following countries:
Germany, Italy, United Kingdom, Switzerland, Norway, Ireland
Please note that if your country is not on our general shipping list, we're unable to ship any item on our website to it. For more information check out the list here: Shipping Information
Video (0)