Magic Truffles Fantasia
4.5/

5

(

121

)
The psilocybe Fantasia is "food for fantasy" and is known for its heavy visuals and twisted, sometimes bizarre, thoughts. You will encounter deeper colors, bending furniture and a warm, euphoric vibe and shivers that rush through your whole body from time to time. It takes only 7,5-10 grams to perceive the world with altered senses. We give this strain a 3 in strength on a 5 scale.
In stock
You will be notified as soon as the product returns to stock
More info
Magic Truffles Fantasia - The magic mushroom of the Mayan
EFFECTS OF THE MAGIC TRUFFLES "PSILOCYBE FANTASIA":
The psilocybe Fantasia is a bit stronger than the Mexicana - particularly in regards to visuals. On a mild trip you will notice that reality shows a slight distortion - not that you see things that are not there, but everything in sight appears sharper, deeper, err, somehow different from the everyday reality. A medium trip will take you to the next level on the ladder to become a proven psychonaut. Your gray matter is running on 200%+ and Greek philosophers wrote nursery rhymes compared to the thoughts you have now. The view is very intense and some minor details near you can suddenly become highly interesting - especially when the shape seems amorphous. A "full" trip is only recommended for experienced users - and even then it is always a good idea to have a trip sitter. Those trips have one thing in common: In good company you'll have a very social vibe and occasional outpouring of talking surges and fits of laughter. Those experiences vary greatly from person to person and depend on many factors like state of mind/health, empty/full stomach when consuming the truffles, your company, mood, etc etc.
STRENGTH, DOSAGE AND USAGE:
Floating or orbiting is simple to figure out with our easy-to-use dosage calculator.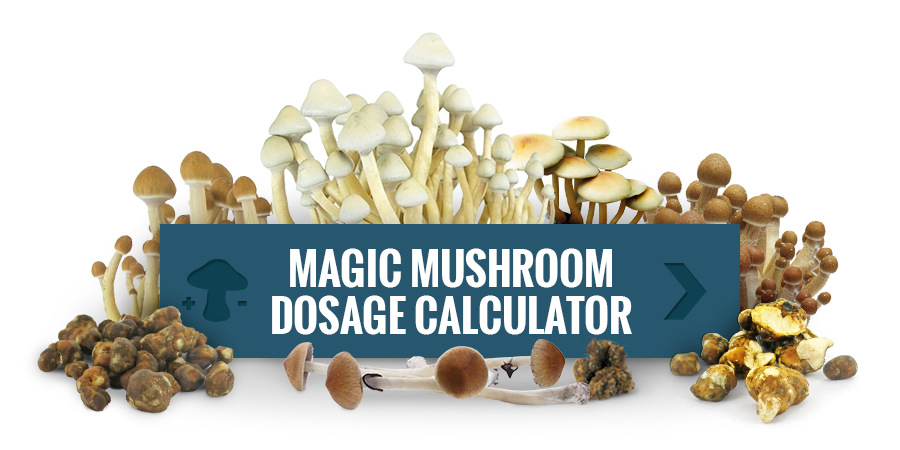 WARNING:
Magic truffles are not suitable for persons under the age of 18. Since the effect is different for every user (even the same dose of the same truffles can cause a different trip than the one before), it is recommended to start with a small dose. Never use magic truffles in combination with alcohol, antidepressants or other strong medicine. Don't use them when you are pregnant, in bad state of mind or health - and don't even think about driving!
---
*Can be stored for a maximum of two months in the fridge. After you open the pack they can only be kept for two days.
*MushMagic truffles will not be shipped in the tins unless otherwise requested.
More information related to this product:
Reviews (121)
18/Feb/2019

patience
Elles portent bien son nom. Prise à 22h15 j'ai atteint un premier pic à 23h15

07/Feb/2019

Magnifique !!
Déjà au mieux de 15g reçu 17.5g parfait nous étions 2 ! Ma compagne n'avais jamais testé les hallucinogènes. Pour le goût sérieux c'est bon au début et après juste horrible 🤣 mon dieu qu'on en pouvait plus. Nous avons roté du champignons une bonne partie de la soirée x). J'ai donc pris 10g et elle 7,5g vers 20h (a jeun depuis 7h derniers repas entre 12h et 13h) Pour moi avec la fatigué c'est monté très rapidement des paliers de folie avec des fous rires. Elle ne ressentais rien au début (45 minutes après avoir consommé) je lui est propose de redrop d ici 15 minutes 1.5 ou 2.5g. A peine dit ses mots la voilà partie . Des sensations des lourdeurs et de bien être style tramadol. Pour elle pas de fou rire mais tant pis je la fesais bien rire. Des couleurs et des visuels de folie pour moi et pour elle aussi après lui avoir montré deux ou trois truck a regardé (ombre qui fesais un kaléidoscope, mur qui respire et des tableaux avec différentes matière qui bougeait super bien !!!) Petite balade dehors car grosse monté pour moi. Elle a eu des kaléidoscope pendant un moment moi j étais super bien avec de beau visu. Après être rentré une faim de loup (il était 22h30 ou 23h). Nous avons mangé en sachant que sa risquait de faire baissé le trip (ce qui c est passé mais c'était tellement bon ). Fin des effets visuel mais toujours de superbe sensation. Fin réel du trip vers 00h30-1h. Bref super m en reste un paquet au frigo partis légume.

17/Jan/2019

erg benieuwd naar deze
nog niet genomen, maar erg benieuwd! samen met mijn vriend uitproberen :) zal vast en zeker weer een fantastisch tripje wordennnnn!!!

17/Jan/2019

Great
I had my first experience with Fantasia and it still feels great.

24/Dec/2018

another great trip
buenas experiencias con cada viaje siempre igual thx zamnesia por el buen servicio!

20/Dec/2018

Awesome
Nice felling

20/Dec/2018

Pure happiness!
These mushrooms will make smile on your face for long time, you will feel true happiness and peacefulness. This is one of the best truffles!

30/Nov/2018

Good product
Had a nice trip from 15g of these truffles.

28/Nov/2018

Great experience!!
Me and my friend went to the woods of Belgium, we ate 15g each and the overall experience was awesome, we didn't stop walking as we search for the heart of the forest connecting with mother nature, very unique experience and would try it again but on a different place to see what can the truffle offer me, at the end of the experience very tired cause of all the walking and the start was a bit tough but overall a great and a experience to remember.

The customer has rated the product but has not posted a review

You cannot post a review because you have not purchased this product
Can I open the pack, use some truffles and then reseal them in a vacuum container? Can this keep the truffles fresh once opened?
administrator
Unopened, they can be stored 2-3 months in a cool and dark place (a refrigerator is perfect). Do not freeze! Freezing the product will damage the produce. Once opened though (no matter how well stored), they can only be stored for a few more days.
Ask a question
Restrictions
We do not ship this product to the following countries:
Germany, Italy, United Kingdom, Switzerland, Norway
Please note that if your country is not on our general shipping list, we're unable to ship any item on our website to it. For more information check out the list here: Shipping Information
Video (0)