Magic Truffles Fantasia
4.5/

5

(

138

)
The psilocybe Fantasia is "food for fantasy" and is known for its heavy visuals and twisted, sometimes bizarre, thoughts. You will encounter deeper colors, bending furniture and a warm, euphoric vibe and shivers that rush through your whole body from time to time. It takes only 7,5-10 grams to perceive the world with altered senses. We give this strain a 3 in strength on a 5 scale.
In stock
You will be notified as soon as the product returns to stock
More info
Magic Truffles Fantasia - The magic mushroom of the Mayan

EFFECTS OF THE MAGIC TRUFFLES "PSILOCYBE FANTASIA":
The psilocybe Fantasia is a bit stronger than the Mexicana - particularly in regards to visuals. On a mild trip you will notice that reality shows a slight distortion - not that you see things that are not there, but everything in sight appears sharper, deeper, err, somehow different from the everyday reality. A medium trip will take you to the next level on the ladder to become a proven psychonaut. Your gray matter is running on 200%+ and Greek philosophers wrote nursery rhymes compared to the thoughts you have now. The view is very intense and some minor details near you can suddenly become highly interesting - especially when the shape seems amorphous. A "full" trip is only recommended for experienced users - and even then it is always a good idea to have a trip sitter. Those trips have one thing in common: In good company you'll have a very social vibe and occasional outpouring of talking surges and fits of laughter. Those experiences vary greatly from person to person and depend on many factors like state of mind/health, empty/full stomach when consuming the truffles, your company, mood, etc etc.
STRENGTH, DOSAGE AND USAGE:
Floating or orbiting is simple to figure out with our easy-to-use dosage calculator.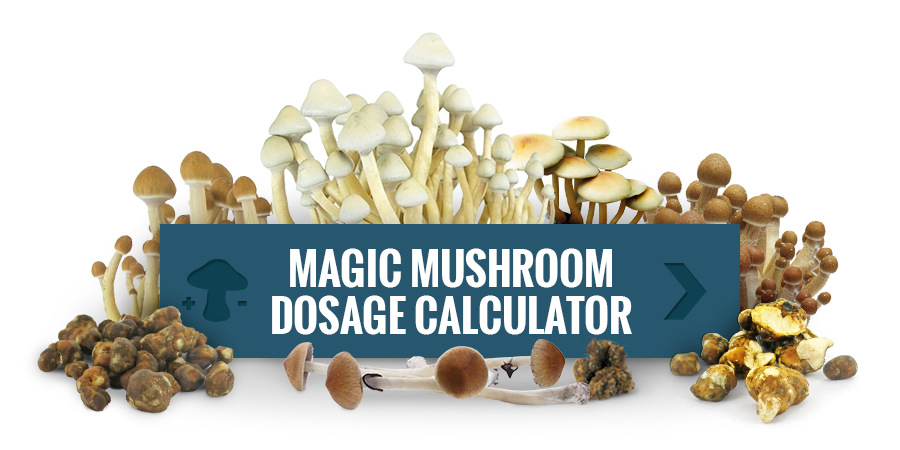 WARNING:
Magic truffles are not suitable for persons under the age of 18. Since the effect is different for every user (even the same dose of the same truffles can cause a different trip than the one before), it is recommended to start with a small dose. Never use magic truffles in combination with alcohol, antidepressants or other strong medicine. Don't use them when you are pregnant, in bad state of mind or health - and don't even think about driving!
---
*Can be stored for a maximum of two months in the fridge. After you open the pack they can only be kept for two days.
*MushMagic truffles will not be shipped in the tins unless otherwise requested.
More information related to this product:
Reviews (138)
01/Apr/2020

First time user, came away disappointed
This was my first time taking Magic Truffles and I didn't have a sitter so I wanted to make sure I didn't go crazy or something :) so I started off easy with these. I took about 7gr to start with but after about 1.5 hours I hardly felt anything, so I decided to take the rest and unfortunately, nothing ever really happened. The only visuals I saw were very slight distortions in my room, but really only when I concentrated on one point. I never felt I was anywhere else than in my living room, sitting on the couch. I never even got the giggles or really any mood changes. I'm curious to see how well the Atlantis truffles are going to perform when I take those soon. I'm definitely gonna take those all at once hoping to go on an actual trip, because my first experience with Fantasia was really weak.

16/Mar/2020

A nice middle term between Mexicana and Atlantis.
Not too strong, not too soft. It felt more therapeutical than paranormal this time, like going to the doctor to talk about your problems and whatnot. Atlantis was a bit too strong to me, and Mexicana too mild. I've been thinking that I prefer something a bit more Medium. I used them while watching The Neverending Story, Zootopia and The Passion. I've reconciled myself with Christianity thanks to Mel Gibson, at least partly. I rate them 7/10 or 8/10. 4'5/5 Stars. I like to proggressively increase the intensity, I may try Mokum or something similar the next time.

03/Mar/2020

Un beau voyage
Excellent trip, en deux fois, avec 15g à chaque coup. D'abord en intérieur, puis sur un chemin de campagne qui montait sur les collines. Dans les deux cas, beaucoup de plaisir, de révélations, un jeu de notes et de mots fluidifié... tout un langage pur, en fait, comme si je m'accomplissais totalement. J'étais entièrement moi ! Visuels plutôt légers, mais compensés par les impressions merveilleuses, les rencontres oniriques, les univers visités. Et la nature était si belle, surtout vue d'en haut.

24/Feb/2020

voyage
produit très sympa, tranquille mais bien présent. j'en prends un demi sachet,je fais sécher l'autre. c'est super

18/Feb/2020

Pas top
Aucun effet... Décevant... Beaucoup trop cher pour ce que c'était et vraiment pas bon goût, difficile à manger, contrairement aux autres...

17/Feb/2020

Quite calm and good for beginners
I think, it´s a nice and soft trip, good for beginners but maybe not too potent for experienced trippers. I´m far from being an expert but found them quite weak except if you take a big amount of them or potentiate with something else. Excellent if you are only looking for a well-being feeling without altering so much your mind or perception

29/Jan/2020

bonne expérience
trip assez doux, visuellement léger mais bonne expérience philosophique et de réflexion

28/Dec/2019

truffe
tres bon produit, bon délire entre amis !

02/Dec/2019

bonne premiere approche des truffes magiques
j'ai partagé le contenu du produit avec ma copine, c'était ma premiere prise de truffes donc j'ai préféré y aller doucement. Nausées pendant 20/30min puis sensations tactiles super augmentés et légers visuels lorsque je fixais un objet, je percevait egalement mieux les profondeur, sensation de bien etre et de douceur. C'était une douce et agréable premiere expérience des truffes. Le 'trip' a duré environ 4h. à mon sens idéal pour le sexe dû à la sensation tactile ultra agréable.

11/Nov/2019

happy felling
Great to start with for a beginners. I had mostly happy feelings from my excitment, no visual and no mindaltering.

You cannot post a review because you have not purchased this product
Can I open the pack, use some truffles and then reseal them in a vacuum container? Can this keep the truffles fresh once opened?
administrator
Unopened, they can be stored 2-3 months in a cool and dark place (a refrigerator is perfect). Do not freeze! Freezing the product will damage the produce. Once opened though (no matter how well stored), they can only be stored for a few more days.
Ask a question
Restrictions
We do not ship this product to the following countries:
Germany, Italy, United Kingdom, Switzerland, Norway, Ireland
Please note that if your country is not on our general shipping list, we're unable to ship any item on our website to it. For more information check out the list here: Ordering and Shipping
Video (0)