Magic Truffles Fantasia
4/

5

(

152

)
The psilocybe Fantasia is "food for fantasy" and is known for its heavy visuals and twisted, sometimes bizarre, thoughts. You will encounter deeper colors, bending furniture and a warm, euphoric vibe and shivers that rush through your whole body from time to time. It takes only 7,5-10 grams to perceive the world with altered senses. We give this strain a 3 in strength on a 5 scale.
In stock
You will be notified as soon as the product returns to stock
More info
Magic Truffles Fantasia - The magic mushroom of the Mayan

EFFECTS OF THE MAGIC TRUFFLES "PSILOCYBE FANTASIA":
The psilocybe Fantasia is a bit stronger than the Mexicana - particularly in regards to visuals. On a mild trip you will notice that reality shows a slight distortion - not that you see things that are not there, but everything in sight appears sharper, deeper, err, somehow different from the everyday reality. A medium trip will take you to the next level on the ladder to become a proven psychonaut. Your gray matter is running on 200%+ and Greek philosophers wrote nursery rhymes compared to the thoughts you have now. The view is very intense and some minor details near you can suddenly become highly interesting - especially when the shape seems amorphous. A "full" trip is only recommended for experienced users - and even then it is always a good idea to have a trip sitter. Those trips have one thing in common: In good company you'll have a very social vibe and occasional outpouring of talking surges and fits of laughter. Those experiences vary greatly from person to person and depend on many factors like state of mind/health, empty/full stomach when consuming the truffles, your company, mood, etc etc.
STRENGTH, DOSAGE AND USAGE:
Floating or orbiting is simple to figure out with our easy-to-use dosage calculator.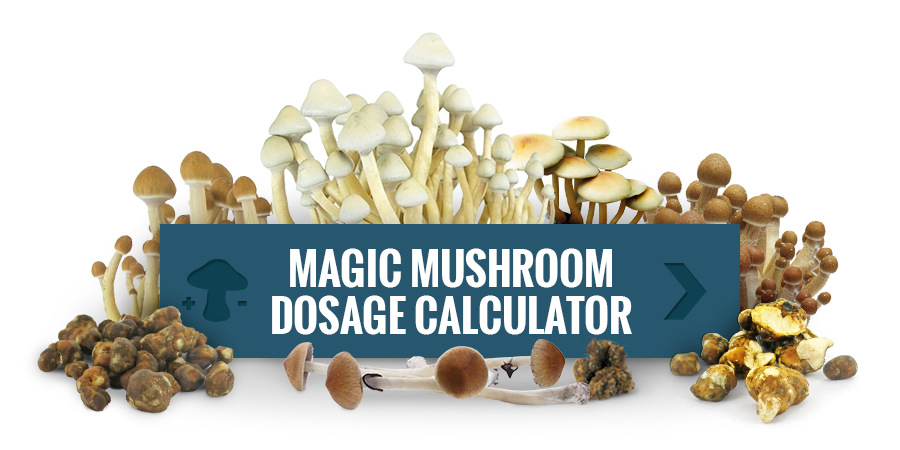 ---
*Can be stored for a maximum of two months in the fridge. After you open the pack they can only be kept for two days.
*MushMagic truffles will not be shipped in the tins unless otherwise requested.
More information related to this product:
Reviews (152)
13/Jul/2020

Pas mal
1 sachet toute seule, trip agréable, visuels légers mais présents. Réflexions sur le sens de la vie, révélations intérieures, relaxation. Je recommande.

06/Jul/2020

Not too strong
The first time I had these I took about 7.5 grams with a friend. We laughed a bunch and had a great time but the effects were mild and I had no visuals or deep thoughts. The second time I took around 13g and after an hour I had no visuals, only "blurry" vision... So I decided to lay in bed and listen to music. My mind raced with dream like situations related to the mood and lyrics of the music I was listening to. With my eyes closed, I lost the sense of time and drifted for a while in those lucid dreams until I felt the effects were running out. Danced with my cat while cooking dinner, felt happy the rest of the day and I had a lot of fun by myself. I give it a 4 because the effects were nothing like advertised but I enjoyed it.

24/Jun/2020

Bon trip introspectif et sentiment de sérénité
Trip à 2, on a pris 15g chacun (c'était la 4eme fois aux truffes pour moi). Un peu difficile à avaler frais mais ça passe. Malgré un envoi un peu long et 2 semaines au frigo sans trop de précaution, c'était quand même assez puissant pour un bon trip introspectif. Pas trop de visuel pour ma part mais beaucoup de réflexion et un vrai sentiment de sérénité ! Mon camarade de trip était un peu plus perché et plus longtemps (5-6h), mais c'est moins fort que des atlantis même en 10g. Une bonne variété si on veut un trip modéré qui fait réfléchir

23/Jun/2020

Agréable
1 sachet pour deux, trip agréable, visuels légers mais présents et pas oppressifs pour un sou. Réflexions sur le sens de la vie, révélations intérieures, surtout à la fin du trip. Les truffes mettent un peu de temps à produire son effet, mais celui ci arrive comme une explosion magique et vous met sur votre petit nuage. Je recommande.

15/Jun/2020

Eerste keer
Het was de eerste keer dat ik truffels nam, geen hoge dosis gewoon normaal maar na een uurtje toch gewoon bijgenomen maar wauw wat een ervaring! Ik vond het echt geweldig, de visuele effecten waren aanwezig maar ook niet extreem, alle kleuren waren gewoon sterker en alles was geweldig mooi. Ook geen diepe gesprekken gehad. Dit is iets wat ik zeker opnieuw wil doen! :)

11/Jun/2020

Largos ratos de abstracción, con tintes de autoanálisis psicológico
Tomé juntas trufas FANTASÍA, 15 gramos, y MOKUM 15 gramos: en total 30 gramos. Aunque fue mucha la cantidad de trufas en la sesión, tan solo tres días antes había tomado LSD, por lo que estaba en periodo de tolerancia. Al mezclar dos tipos de trufas, no puedo discernir sus efectos distintivos. Pocos visuales con ojos abiertos, sí con ojos cerrados. No sentimiento de unión con la naturaleza (pájaros, plantas exteriores o interiores). No especial percepción musical. Sólo dos horas después de terminar la comida del mediodía, me comí, masticándolos a velocidad normal, los 30 gramos de trufas. Empecé a notar los primeros efectos una hora después de terminar de ingerirlas. Tuve leve sensación de náuseas, que volví a sentir luego. Salí del viaje al cabo de cuatro horas más tarde de primeros efectos. Salí a dar un largo paseo. Me mantuve más bien silencioso y abstraído en mis pensamientos, sin percibir visuales. No estuve conectado con la naturaleza, ni con el entorno. De regreso a casa, en este viaje, ocurrió, en general, que me desplazaba muy lentamente, me quedaba parado con suma facilidad; a ratos me quedaba abstraído, a ratos volvía "a la realidad" y cambiaba de tarea o de lugar o posición. A destacar, el autoanálisis psicológico con recuerdos del pasado, no ya de acontecimientos concretos, sino de sentimientos que traía a mi mente, o bien que observaba mi entorno, con los ojos entreabiertos, como si yo fuera, o bien un niño, o bien un adolescente, desde la que era mi modo de sentir las cosas en mi pasado. También, estuve asomado a la ventana del salón, y llegué a ver las plantas como con vida propia, con formas humanas que comunicaban su movimiento. O el momento presente de la luz del anochecer. Andaba muy lentamente, con largas paradas, por la cocina, por el salón, por el pasillo. En el salón pequeño de arriba de mi piso, me senté en el sofá y me quedé quito, inmóvil, hasta el punto de ser parte del propio sofá, sintiendo sólo que yo era mis oídos y mi respiración. Solamente.

09/Jun/2020

Very Good
Parfait pour les artistes, idéal pour la création et effet de détente très fort.

09/Jun/2020

Nice mais léger
Ce sont mes potes qui les ont mangés et moi qui les ai babysitt et ça avait très sympa mais pas très très fort non plus! Recommandé pour trip chill :)

29/Apr/2020

Fun but soft trip
My roommate and I both took 15 grams (1 packet each) and had a very fun trip. The effect lasted about 4/4.5 hours and came in 'waves', each with differing feelings and sensations. The coming-up was pretty fast, effects started about 30 minutes after consuming and the peak was around 30/40 minutes later. In the peak everything was very weird and strange and I saw everything as if it were melting and warping. We watched an animated movie, which was very difficult to understand and later we turned it off because the confusing sensation was a bit much. We then decided to go outside and sit in the sun. This became a whole different sensation; the sun was nice and warm and nature was very pleasing to look at. We watched some kids playing football and the ball being kicked was very entertaining to follow. After a little while, it became a bit much for my roommate. I really liked being outside, but he preferred to stay indoors so we went inside again. For me, the effects became less when we returned inside, but my roommate was still very much thriving. I then left him to go for a walk as the sun was setting and I wanted to look at it. I was really craving a ciggy so I called my boyfriend and we talked on the phone as I watched the sunset from a local park. The colourscheme from the park was very pretty. Grass looked very soft and the red glow from the setting sun made everything look very magical. The effect was definitely still there, more than what I felt when I was inside. I continued to walk in the park for about 45 minutes and when I returned home I was sober again and had a nice supper. All together, I recommend these truffles if you want a fun and social experience. Me and my roommate had some funny talks and the effect wasn't 'too much to handle', reality was warped but not in a sense that's overwhelming or distorted. Visuals were very pleasing and pretty, definitely recommend doing it in the daytime and outside in nature! Next time, I'll go for a stronger type that's more philosophical, instead of visual.

27/Apr/2020

:)
First time my order got lost but Zamnesia took care of it and resend my order again big thanks for that. If I have to be honest not gonna order these again. Me and 2 friends of mine took almost whole pack each and effect was.. ..well there was 0 effect from them. (2 of us had Fantasia and 3rd one had Tampanesis) Sad to say that but I was disappointed.

You cannot post a review because you have not purchased this product
Can I open the pack, use some truffles and then reseal them in a vacuum container? Can this keep the truffles fresh once opened?
administrator
Unopened, they can be stored 2-3 months in a cool and dark place (a refrigerator is perfect). Do not freeze! Freezing the product will damage the produce. Once opened though (no matter how well stored), they can only be stored for a few more days.
Ask a question
Restrictions
Please note that if your country is not on our general shipping list, we're unable to ship any item on our website to it. For more information check out the list here: Ordering & Shipping
Video (0)