About Royal Queen Seeds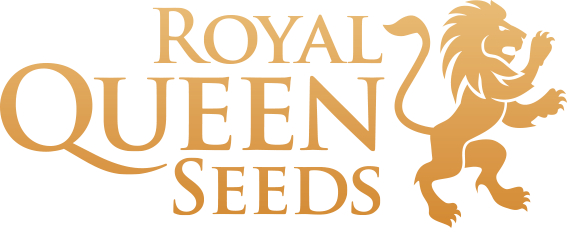 Based just outside sunny Barcelona, Royal Queen Seeds is a premier seed bank rapidly growing in popularity. It actually started out life in the Netherlands, in Amsterdam, where an RQS shop can still be found. After spending years growing and breeding cannabis seeds in the Dutch climate, the founders of Royal Queen Seeds decided it was time to share their creations with the world, helping spread high-quality genetics throughout Europe.   

With time, the popularity of the Royal Queen Seeds strain spread, gaining a momentum that even they did not expect. It has allowed them to expand and continue to develop world-class genetics to this very day.


The focus of the Royal Queen Seeds line initially started out on feminized seeds, ensuring that their customers were guaranteed female plants. This includes such classics as Special Queen 1, Special Kush 1, and even an award-winning variety of Amnesia Haze.

In recent years, their research and development has branched out a bit more, first into autoflowering cannabis strains, followed more recently by a drive to develop potent CBD strains. It has led to a number of award-winning creations, such as Royal dwarf on the autoflowering side of things, and Euphoria on the CBD side.

Without a doubt, Royal Queen Seeds have solidified their position as one of the great seed banks of Europe.
Packaging Royal Queen Seeds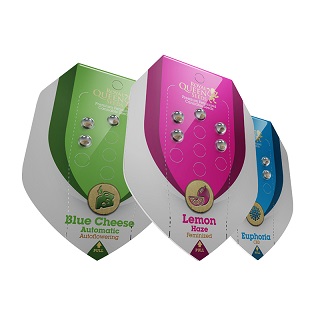 The Royal Queen Seeds packaging design combines concise style with seeds safety. Each seed is individually housed within a secure plastic blister pack, which is then surrounded by a sealed cardboard exterior – displaying the strain's name.

As the seeds are contained in a blister pack, each seed can be removed individually, allowing any remaining seeds to stay safe in their packaging until you are ready to use them.

Royal Queen Seeds blister packs of seeds are offered in quantities of 1, 3, 5, or 10 seeds.

All Seeds produced by RQS are feminized.
---