Delicious Seeds: Seedbank Of The Month May 2018
4 min
Delicious Seeds has been named May 2018's Seedbank of the Month. In line with this recognition, we take a look at the top 5 strains that this seedbank has to offer cannabis enthusiasts - all available at Zamnesia!
May has come, and you are likely looking to begin your month on a high note (pun intended). Lucky for you, we are here to show you some of the best strains on offer from one of the foremost seedbanks, Delicious Seeds. Each month, Zamnesia selects one outstanding company to feature as our Seedbank of the Month. Selections are based on the quality of their product, customer service, and overall contribution to cannabis culture.
The recipients of this award range from precocious new ventures to well-established brands; what's important is that each seedbank is benefitting the industry in some way. Delicious Seeds is representative of the potential of the canna-business as one of the fastest-growing, highest-quality seedbanks in Europe.
ZAMNESIA SEEDBANK OF THE MONTH: DELICIOUS SEEDS
Delicious Seeds came into existence in March 2009, and began experiencing significant success a year later through their three notable products: Marmalate, Sugar Black Rose, and Caramelo. Moving forward, Delicious Seeds continued to gain recognition, particularly after the launch of their Cotton Candy strain, which has become a staple among North American growers.
As they look further into the future, Delicious Seeds only sees more opportunities for success and innovation. The company is also looking to venture even further into CBD-rich strains, and already have some excellent strains in their catalogue, such as their CBD Jam and Deep Mandarin.
In 2018, Delicious Seeds already launched some award-winning strains such as Desconocida Kush, Eleven Roses, and Golosa, which are expected to amass widespread popularity in the near future.
THE TOP 5 DELICIOUS SEEDS CANNABIS STRAINS
Now that you know a thing or two about Delicious Seeds, we will explore the top 5 strains from this exciting seedbank. Given their range of strains, growers of all preferences and experience levels can find something great to grow from Delicious Seeds!
ELEVEN ROSES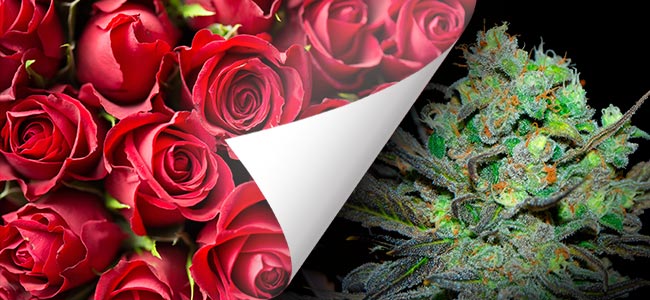 This top-notch 100% indica strain has been deemed one of Delicious Seeds' "best to date". Eleven Roses (also known as "Project-11") is the product of crossing Sugar Black Rose with Appalachian Kush to create an ultra-powerful and productive strain. This award-winning strain produces THC levels around a whopping 25%. After inhaling the flavours of Kush, fruit, and damp earth, a narcotic high will slowly begin to entrance you toward the couch for a long-lasting high.
The plant takes only 55–60 days to flower, and can yield up to 600g/m² indoors. Inversely, it can yield up to 2kg/plant when grown outdoors! Furthermore, this hardy strain is resistant to both mould and pests, making it a winning option for both indoor and outdoor grow operations.
SUGAR BLACK ROSE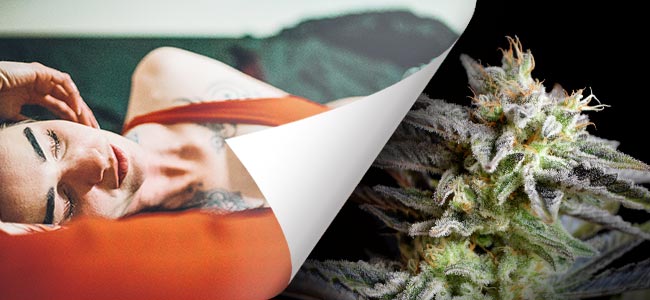 This highly touted indica-dominant strain is noted for its significant medicinal value, particularly as a treatment for nausea, muscle spasms, anxiety, and pain. It can also be used as an effective muscle relaxant and sleep aid, as well as an appetite stimulant. All of this should come as no surprise given her insanely high indica potency.
Sugar Black Rose has a flowering time of just 55 days, with an indoor yield of up to 450g/m² and an outdoor yield of 900g/plant. As the result of parent strains Critical Mass and Black Domina, this cultivar is wildly potent in THC, clocking in at 25%. In the Northern Hemisphere, outdoor Sugar Black Rose plants are usually harvested around late-September or early-October. And she'll look like a real beauty as you make the chop, with deep purple-black foliage and buds coated in thick resin.
MARMALATE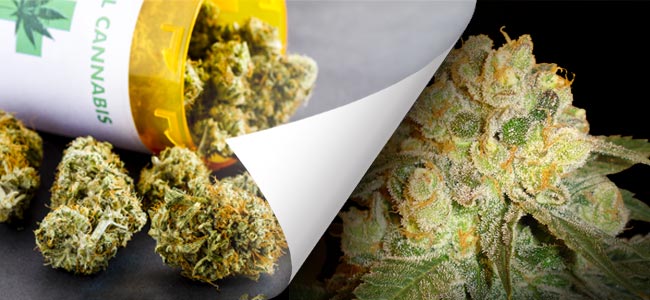 Just by tracking its lineage from the union of Lavender and Critical Mass, you can already tell that the indica-dominant Marmalate is a high-quality strain. With 70% indica genetics and a THC content of 21%, it has been a steadfast favourite among those who use cannabis for medical purposes. Despite its indica roots, however, Marmalate still induces a cerebral effect upon toking that later evolves into a relaxing and soothing warmth.
With an aroma of wood and vanilla, a sweet grape flavour is left lingering on the taste buds after exhaling Marmalate smoke. After only 55 days of flowering, most growers will observe swollen, fully-matured buds—ripe for the picking. When grown indoors, it can yield up to a respectable 500g/m²; but when cultivated outdoors, you can expect to achieve up to 600g/plant.
DESCONOCIDA KUSH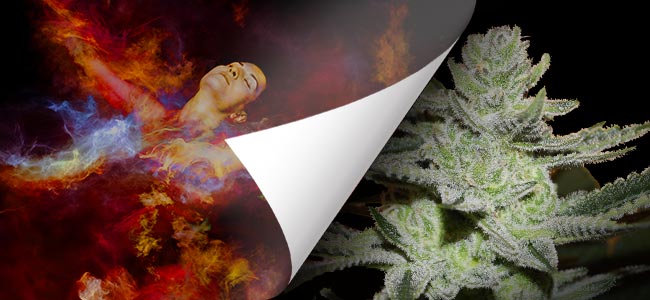 Unveiled in 2016, Desconocida Kush is looking to become one of the most successful strains for Delicious Seeds. While this hybrid strain of 50% indica and 50% sativa was mainly created for medicinal purposes, it bears a THC level of 21%, which makes for a strong high that recreational consumers will love. Upon toking, one can expect an intense, yet spiritual high that can be both cerebral and therapeutic at the same time.
Desconocida Kush is an offspring of Bay 11, a 2011 High Times Cannabis Cup Awardee in the sativa category. When grown indoors, it takes up 65 days to flower and can yield up to 500g/m². On the other hand, it is best harvested outdoors around October, where it can yield up to 800g/plant. Discreet growers beware; this cultivar gives off an incredibly pungent, albeit tasty, aroma that could draw unwanted attention to your operation.
CARAMELO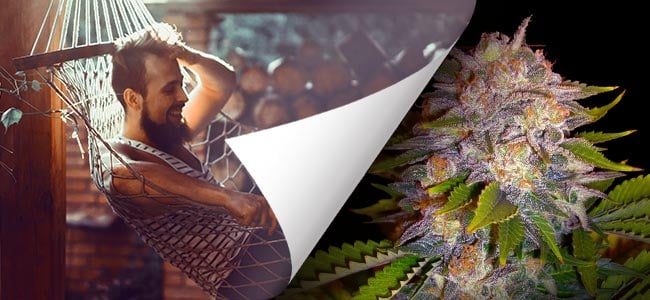 What do you get when you double-cross two Lavender strains? The potent sativa-dominant wonder Caramelo, that's what. With a diverse heritage hailing from Colombian, Hawaiian, Mexican, and Afghan roots, it contains a THC content surpassing 24%. At the onset, this strain is known to initiate a feeling of inspiring euphoria, but it gradually turns into a bout of physical relaxation as the hours pass.
This multi-award-winning strain has been a fixture in the competition scene since 2010, either in the Best Indoor or Outdoor categories. Concerning outdoor cultivation, harvest will come during the early days of October, with a yield of up to 600g/plant. Indoors, after 70 days of flowering, cultivators will achieve up to 450g/m².
These are just a few of the noteworthy strains that Delicious Seeds has to offer. Providing some of the most decadent, alluring, and potent cannabis seeds from Europe and around the world, Delicious Seeds is more than deserving of May's Seedbank of the Month.
WIN FREE GOODIES WITH EVERY NEW "SEEDBANK OF THE MONTH"!
Former Seedbanks Of The Month, like the one you are reading about now, deserve eternal attention from us here at Zamnesia! Read about past and present honorees, and continue to visit our blog for the honorees of the future. Each new month highlights yet another stellar seedbank, kicking off a new round of awesome promotions and surprise giftings pertaining to that specific brand. So go ahead: once you are done here, visit this month's new Seedbank Of The Month, and take advantage of goodie giveaways!