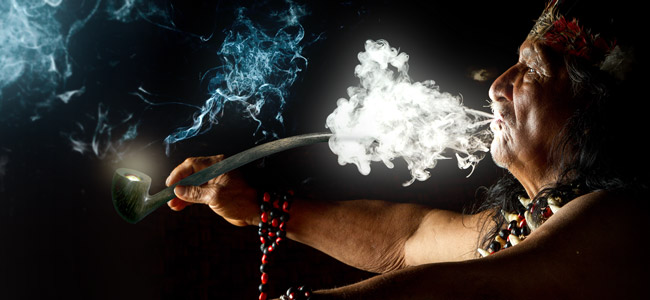 At Zamnesia, we stock hundreds of pipes available in a variety of materials and styles. From simple glass models that easily fit in your pocket too long elegant wooden pipes that are perfect for a session with friends, you're bound to find what you're looking for in our online shop.
As with all of our products, we only work with respected manufacturers who take pride in their work. Hence, you can rest assured that all the pipes you'll find in our store are of the highest quality.
For more information on the origins of pipe smoking, tips on how to clean/smoke a pipe, and details about some of our featured products, keep reading. Otherwise, start browsing our store and place your order today.
ORIGINS OF PIPE SMOKING
Pipe smoking is has been around for thousands of years and is often regarded the oldest form of traditional smoking. While pipes are most commonly used to smoke tobacco, they can also be used to smoke a variety of recreational drugs, such as cannabis.
A variety of Native American cultures followed pipe-smoking traditions long before the arrival of European settlers in the Americas.
For many of these cultures, smoking tobacco or herbal mixes was a ceremonial process and was often done using special ceremonial pipes. The "peace pipe" is arguably the most well-known ceremonial pipe used by Native Americans, although there were many others.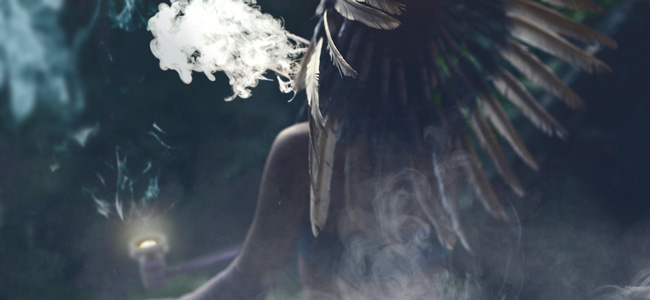 Some tobacco cultivation sites in Mexico date back to roughly 1400-1000 BCE. When Europeans arrived in the Americas, tobacco was exported back home, where it was smoked using pipes, snuffed, and chewed. At this time, tobacco was also being smoked through water pipes in China, Persia, and along the Silk Road.
By 1700, tobacco had become a major industry in Europe.
However, pipe smoking wasn't just unique to Native Americans. Archaeological evidence suggests that other ancient cultures also used pipes to smoke psychoactive substances like cannabis and opium.
In 2013, for example, archaeologists excavated a kurgan (an ancient type of burial mound) in Russia created by the Scythians, a fierce group of nomads who inhabited large parts of the central Eurasian steppes between the 9th and 1st century BC.
The excavations unearthed 2400-year-old water pipes (similar to bongs) used by the Scythians to smoke cannabis and opium.
In China, pipes were also used to smoke Madak, a mixture of tobacco and opium, in the 19th century.
WHY USE A PIPE?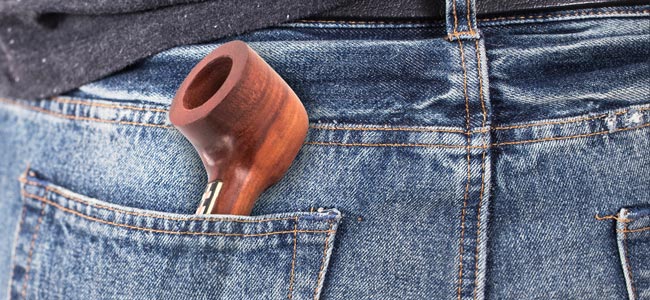 People choose to use smoking pipes for a variety of reasons. One of the main reasons tobacco smokers turn to pipes is for pleasure.
Tobacco pipes are usually made to be used with higher-grade tobacco than that being used to make cigarettes. This tobacco boasts complex flavours and aromas, makes for an extremely pleasurable smoking experience (much like the tobacco in a cigar).
Some tobacco smokers also claim that smoking through a pipe is healthier than smoking cigarettes, but there is no evidence to suggest these claims.
If you prefer to smoke other substances, such as cannabis, for example, you may also turn to a pipe for a number of reasons.
Some of the reasons why you may want to consider using a cannabis pipe:
They're Super Portable: Most cannabis pipes will easily fit into a pocket, purse, or bag. Some pipes can even be dismantled, making them even easier to transport. 
They're Discreet: Small cannabis pipes tend to produce a lot less smoke than joints, blunts, or bongs. In doing so, they also tend to produce less odour, making them ideal for anyone looking to smoke discreetly. 
They're Simple To Use: Weed pipes are super easy to prepare. Forget about the tedious process of rolling a joint or blunt, or preparing a bong. With a pipe, simply pack your bowl, light up, and you're ready to go. 
They're Great In Groups Or On Their Own: Pipes come in all shapes and sizes. Smaller models are great for smoking on your own, allowing you to use less cannabis and avoid the hassle of having to roll a joint or blunt. Bigger pipes, on the other hand, can be great for group sessions.
HOW TO SMOKE A PIPE?
Smoking a pipe is super simple. Here are the basic instructions to get you started:
Prepare your smoke. Whether it's tobacco, cannabis, or a herbal mix, you want to make sure you're substance is ready for smoking. You'll want to make sure it's not too dry (as the smoke will be harsher in your throat) and not too fine to avoid any smaller particles entering the pipe and, subsequently, your mouth.
Pack your bowl. Similar to when smoking a bong, fill your pipe bowl to just under the brim. Avoid packing it too tight as it may be hard to draw, but also avoid packing it too lightly as some of the particles are more likely to enter the stem of the pipe.
Light up. Use a match or lighter to light your pipe. Be sure to keep the flame from actually touching the substance in your bowl, and make sure to light all parts of the bowl evenly. Take a few puffs while lighting until your substance is bright red. Avoid charring your smoke too much as it'll lose some of its flavour.
HOW TO CLEAN A PIPE?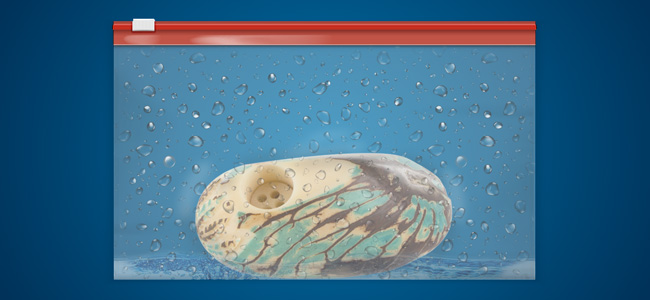 Ever been ready to sit down for a smoke only to find your pipe tastes dirty or is completely clogged? To make your smoking experience as enjoyable as possible, always make sure to regularly clean your pipes. Here some basic instructions for doing so:
Add some cleaning solution to a ziplock bag. Feel free to use a homemade solution such as a vinegar/baking soda or rubbing alcohol/salt mix. 
Put your pipe inside the ziplock bag and let it sit for a few hours. If your pipe is dismountable, take it apart and ash each piece separately for the best results. 
Shake the bag rigorously to remove as much of the built up resin inside. Depending on how dirty your pipe is, you may want to repeat steps 1-2 numerous times. 
Use a pipe cleaner to scrape off any remaining resin or particles that weren't removed in the last step. 
Rinse your pipe and let it dry completely before using it.
TYPES OF PIPES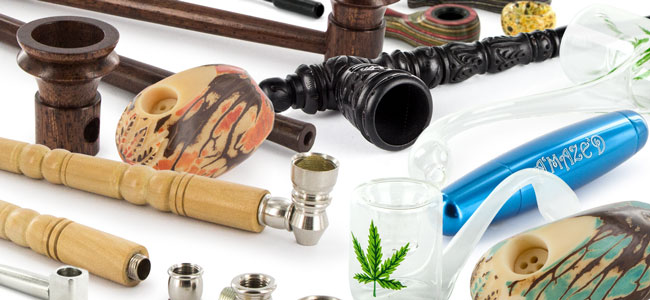 At Zamnesia, we stock a wide variety of pipes designed to smoke cannabis, tobacco, smokeable herbal mixes, and much more.
We stock everything from everyday pipes made from metal, glass, wood, and acrylic, as well as more sophisticated pipes such as the Meerschaum and soapstone models.