Blog

5 min
Top 10 Smoking Pipes For Weed
5 min
From glass to metal and soapstone to wood, there are many factors to consider when choosing your pipe. We have put together a top 10 list of our favourites on the market today—check it out!
With so many different ways to experience weed today, whether you are a seasoned smoker or deep into edibles, your choices are expansive and only limited by your imagination. This is very much the same when it comes to the selection of pipes available.
Weed smokers have long enjoyed pipes for their simplicity and artistic flourishes alike, and for the stoner on the go, pipes forego the hassle associated with rolling joints and blunts. Simply load up and you're ready to smoke! With numerous factors to consider, such as size, style, and build, let's take a look at the top 10 smoking pipes for weed.
But before we get into our list, let's run over some information on the different types of pipes available.
DIFFERENT TYPES OF CANNABIS PIPES: METAL, GLASS, WOOD, SOAPSTONE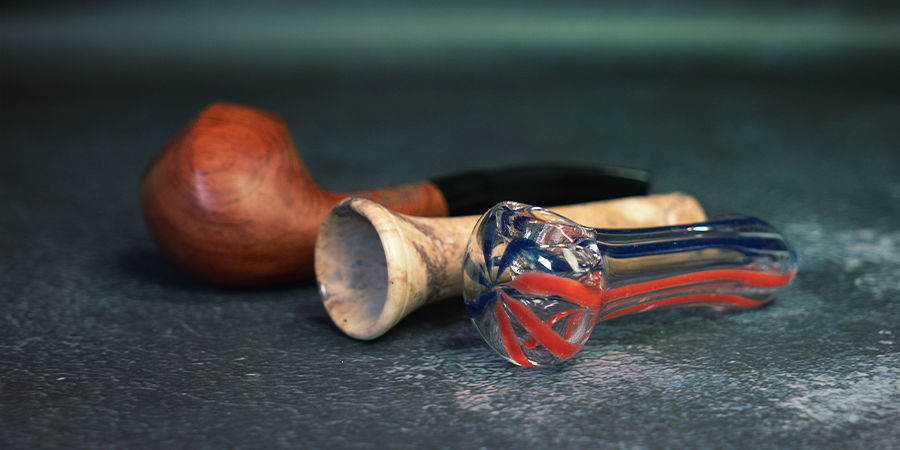 Soapstone, glass, metal, or wood? Where exactly do you start when looking for a pipe? It is not all style over substance when it comes to pipes, as each type has its pros and cons.
Metal pipes are often seen as the sturdiest types available, and they are very often the cheapest too; however, borosilicate glass and one-piece soapstone pipes are arguably just as strong and reliable, but come with that added touch of style. There are, of course, always classic wooden pipes to consider, which bring a refined air to every smoke session.
Not only do pipes differ in material, but design too. Everything from the classic Sherlock pipe to highly expensive decorative pieces and sleek pocket pipes can be found on the worldwide marketplace.
While all the pipes featured on our list are easy to maintain, many smokers favour glass pipes because they are so easy to clean. The clear glass will immediately signal how dirty your device is.
TOP 10 SMOKING PIPES
Now that we have a common understanding of just how wide the world of pipes is, we can take a look at our top 10 favourites available on the Zamnesia store.
1. SESSION GOODS GLASS PIPE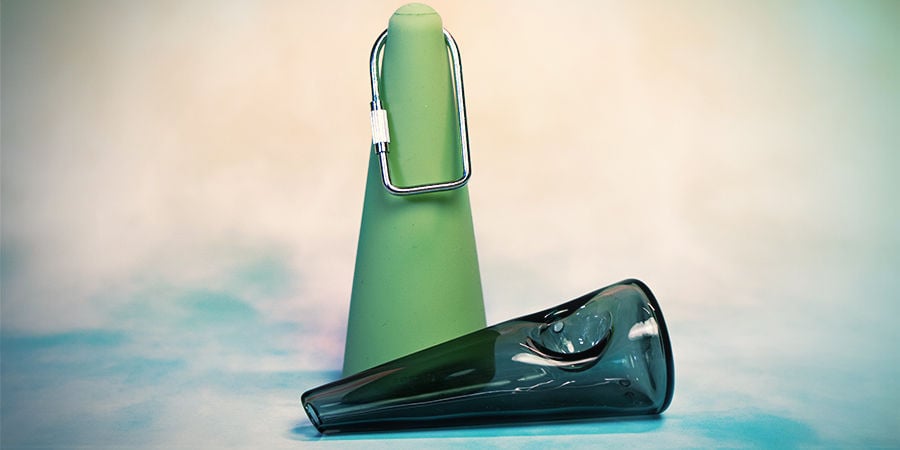 Kicking off our list is this Glass Pipe by Session Goods. Its unique and contemporary tapered design shows off a tinted borosilicate glass body. Borosilicate is a type of glass that is specifically made to withstand high temperatures, allowing you to light the pipe with a match or even a blowtorch. It is also extremely durable compared to regular glass and can withstand the occasional knock. It comes with a silicone sleeve to offer extra protection.
The Glass Pipe is minimal in design and made from one piece of glass with a bowl integrated right into the pipe. It is 96mm long and 38mm wide—perfect for those looking for a discreet hit on the go without drawing any attention.
2. GLASS SPOON PIPE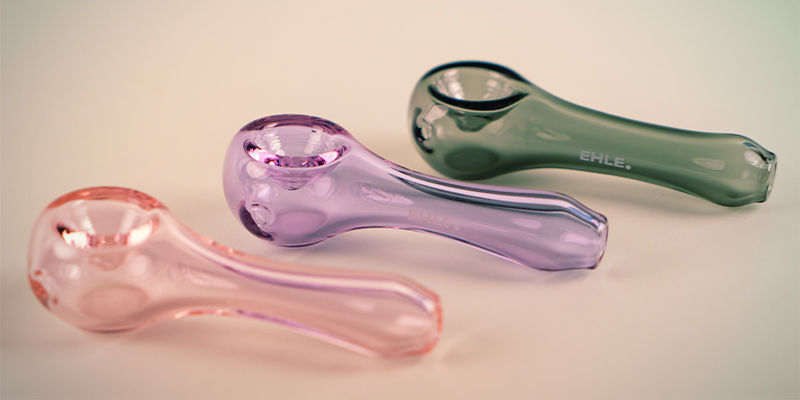 One from the skilled folks at EHLE, the Glass Spoon Pipe is a neat device. Measuring 10cm, it offers the perfect pocket-size pull. Whether you're at home or on the road, it's effortless to enjoy this one. Simply load your favourite herb in its ample bowl, heat and take a pull. Complete with a carb hole and available in a wide range of colours, the Glass Spoon Pipe offers a stylish solution for those often on the move.
3. AMAZED BY RED-EYE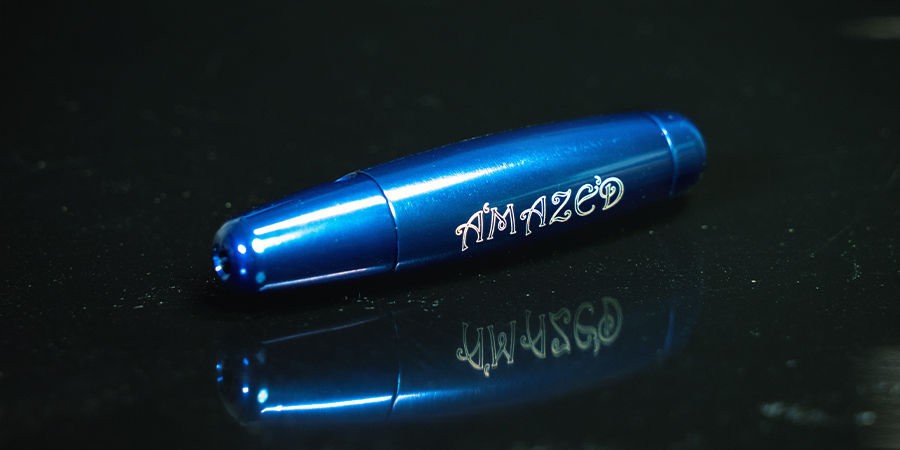 Another aluminium device on our list, the Amazed pipe is similar to The Weezy in many respects. Both feature an unscrewing system that allows you to fill it with your chosen herb. First introduced in 1997 and featuring a maze filtering system, this pipe provides a fresh and clean hit every time.
Only 8.2cm in length and available in a whole range of different colours and finishes, you can find a pipe that will match your style and personality.
4. ROLLER PIPE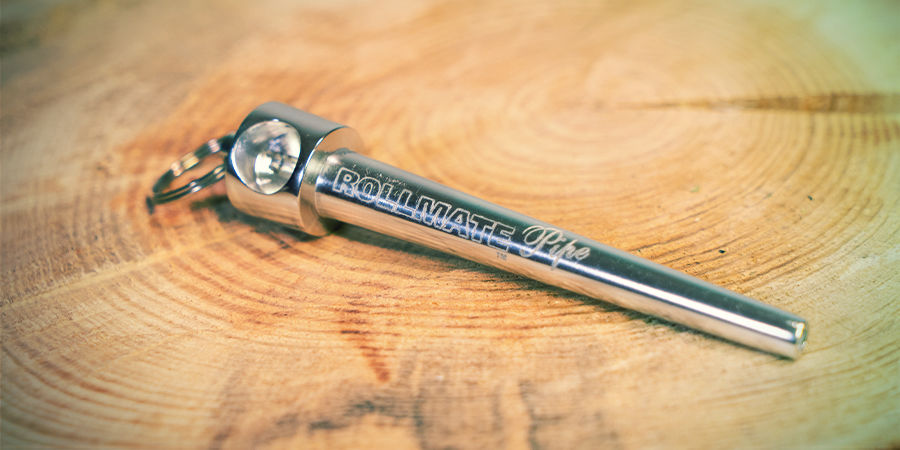 If you are looking for a "no-frills" pipe, look no further than the Roller Pipe. But make no mistake, what the Roller Pipe may be lacking in looks, it makes up for with pure functionality. It is simply a no-fuss pipe designed for the minimalist smoker in mind. Just load your favourite herb into the detachable bowl and there you have it; you are ready to go.
A little bit larger than some of the aforementioned pipes, the Roller Pipe is 10cm long and easy to maintain.
5. COLOURED GLASS PIPE (SMALL)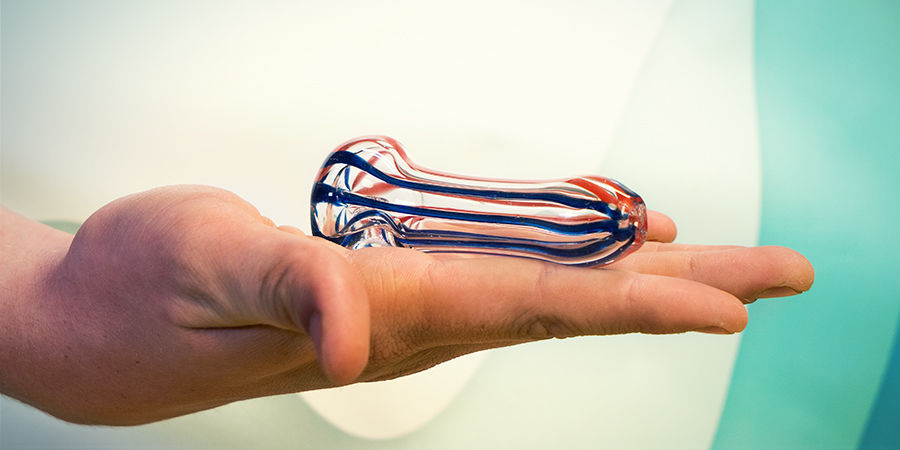 Now for something a little bit psychedelic. The Coloured Glass Pipe features a stem and bowl forged from a single piece of glass. This gives the pipe a trippy and pleasing design. This nifty little piece of craftsmanship is available in a range of colours.
This is a small and compact pipe measuring only 7cm, making the Coloured Glass Pipe ideal for that sneaky smoke on the go.
6. PieceMaker Karma Silicone Pipe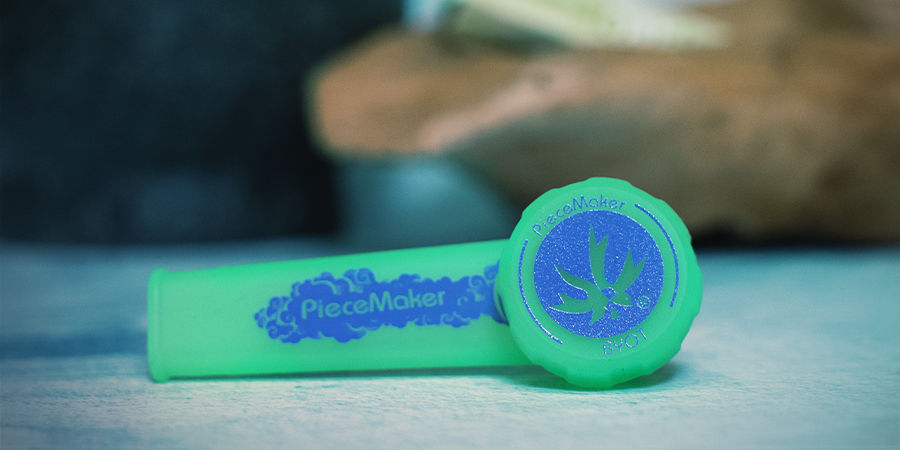 This pocket-sized pipe is made from high-quality silicone that offers near indestructibility (under everyday usage obviously!). The Karma was designed by the team at PieceMaker and provides a portable and robust solution for smoking on the move. Its FDA-approved silicone is tough and resistant to high temperatures.
The Karma also has a stainless steel screen, so you'll get flavourful hits each time you reach for it. Couple this with a spill-proof lid so you can save that smoke for any time you like, and there's very little not to like.
7. Bud Bomb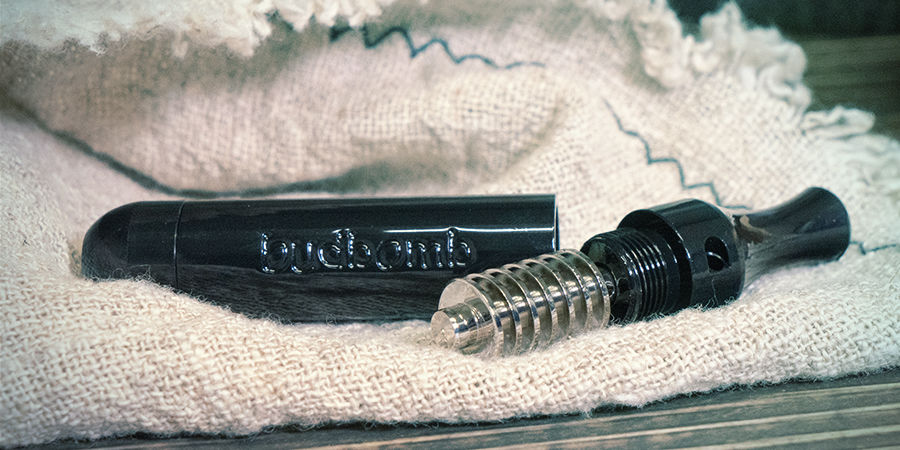 A marvel of modern engineering, the Bud Bomb really has to be seen to be believed. This pipe has a patented 4-piece design made of premium metal parts. All work together to provide a smooth and flavourful smoke. Not only is it easy to load, but it's also effortless to clean. The hardest decision you'll face with the Bud Bomb is choosing which style to go for.
Available in gold plating, regular silver, or the jet black "Predator", this pipe offers a high-quality smoking experience that's so easy, you'll wonder how you managed without it.
8. METAL WOOD PIPE (EXTRA LARGE)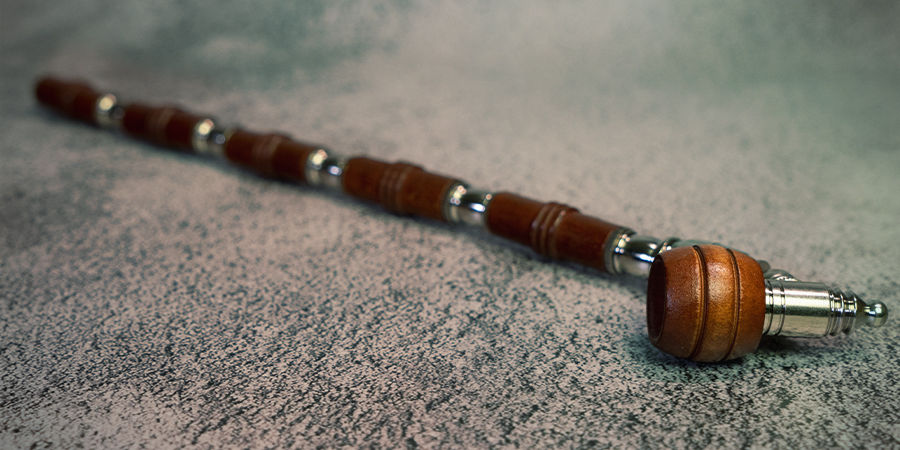 Onto something very special, the Metal Wood Pipe is truly a sight to behold. With an extra-large metal and wooden stem, it gives you a smooth and cool hit each time. This pipe can also be used with regular pipe tobacco for those who enjoy a classic smoke as well.
Measuring at just under 40cm, this is a pipe that, while not suitable for use on the go, will allow you to channel your inner Gandalf and enjoy a long smoke at home (wizard's hat and beard not included).
9. Soapstone Pipe Smooth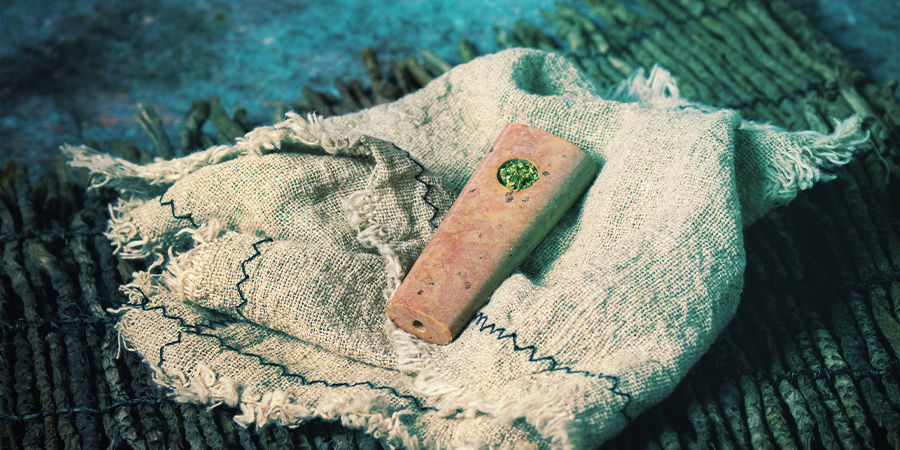 For our penultimate pipe, we have chosen the Soapstone Pipe Smooth. Because of its one-piece design, it is basically indestructible. This pipe shows off a sleek soapstone style so impressive that it could easily be mistaken for polished marble.
Ready to go at 9cm, tuck away this pipe in your pocket and enjoy a nice smoke while travelling.
10. TWISTY GLASS BLUNT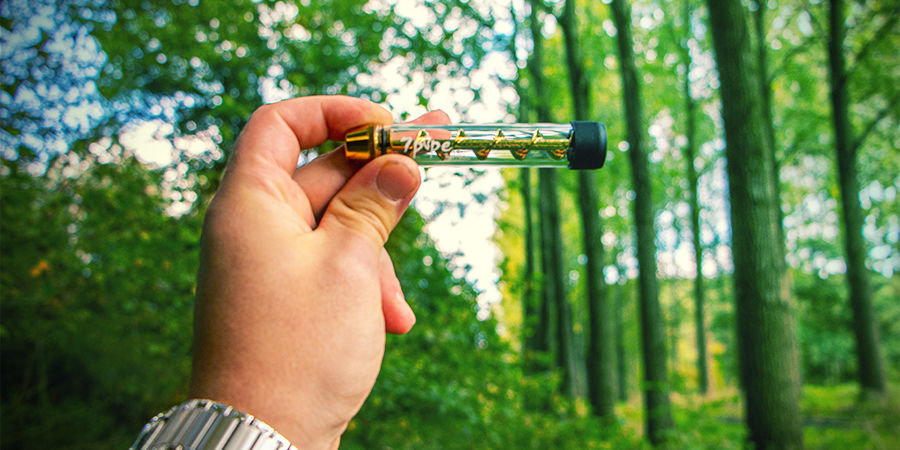 Here it is, the final pipe on our list, and what a way to finish. The Twisty Glass Blunt is aimed at all types of smokers no matter their experience. With its intuitive design featuring a durable glass outside and twisted metal centre, you can pack up to 1.5g of herb and twist the screw to push the herb down into the pipe. Then it is a matter of lighting the end and inhaling. Simple as that!
This is truly a luxury item complete with its own presentation box. Measuring in at 9.7cm in length, the Twisty Glass Blunt is also available as a mini version at 5.8cm.
HOW TO SMOKE A PIPE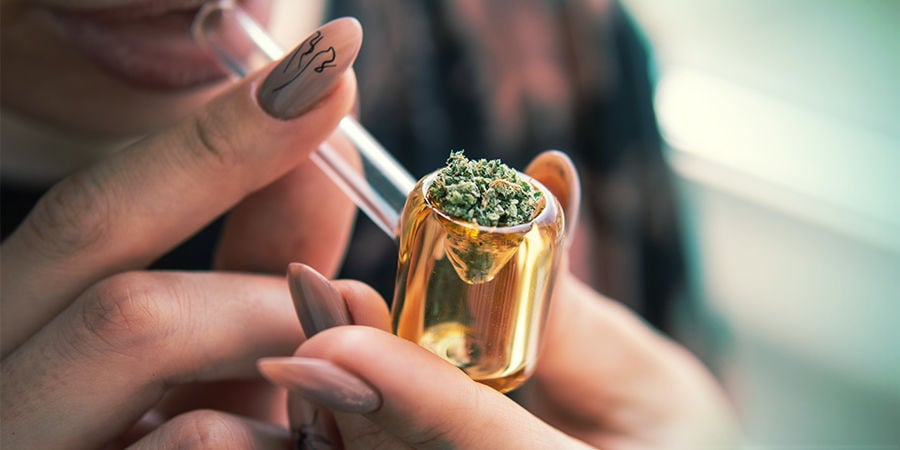 Okay, so you've found your chosen pipe. Now what? You smoke, of course! Luckily, it's not rocket science.
In general, it simply involves grinding up your weed, loading the bowl or chamber, then lighting your weed and inhaling from the mouthpiece. Depending on design, the process may vary slightly from piece to piece, but it's all more or less the same. Certain pipes include carb holes, which allow you to control the size of your hits with more accuracy.
Some people like to light their bowls with natural hemp wick, while others use matches or a classic lighter. Avoid using a blowtorch unless your specific piece calls for it or that's all you have, as this can scorch the weed and kill your hits.
It's also advisable to invest in a screen for your pipe if it doesn't come with one or have one built in. Other than that, the process of smoking a pipe couldn't be easier! Familiarise yourself with our top 10 smoking pipes to find the perfect one for you!