Blog

2 min
Eyce: Industry-Leading Rigs, Pipes & Everything Nice
2 min
Known for their innovative and hugely popular silicone smoking accessories, Eyce has been blazing the trail since 2013. Not resting on their laurels, Eyce continually introduces mind-blowing pipes and rigs that appeal to all kinds of cannabis enthusiasts. Get acquainted with Eyce and their top products below.
A formidable force in the cannabis community, Eyce has been on the scene since 2013. With over a whopping one million pipes sold worldwide, this company has gone from strength to strength, becoming a market leader. Of course, if you've not yet been acquainted, allow us to break the ice by introducing you to the world of Eyce.
Introducing Eyce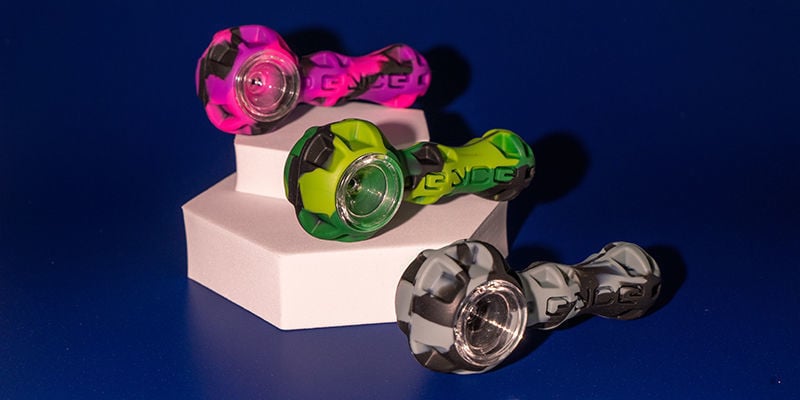 As mentioned, it was back in 2013 that Eyce began. Hailing from Bend, Oregon, Eyce quickly set about making its mark in the cannabis paraphernalia community, emerging with their groundbreaking silicone smoking devices. Being the first company to produce a patented and completely original Eyce Water Pipe Mold, they not only created a brand new product, but, in fact, a new category of pipes altogether. With many imitators in tow attempting to catch up, there's only one true Eyce.
Available in over eight countries, their unique pipes are at the forefront of the smoking accessories market. And with a lifetime guarantee offer with each one, Eyce is a company that values not only quality, but a good customer relationship as well. Furthermore, with many new products constantly in production, Eyce strikes the perfect balance between innovation and preserving its patented classics.
Why choose Eyce?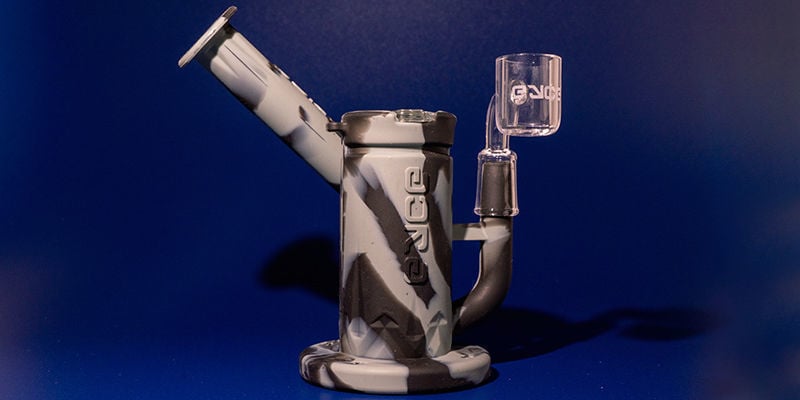 Of course, being innovators in an arguably overcrowded market is no easy feat. And remaining at the forefront? That's even more impressive. So, why is it that Eyce deserves your time and hard-earned money? Quite simply, they have a quality product for all needs. Those looking for low-profile pipes that are easy to travel with will be met with all sorts of options. Likewise, those seeking a rig to add to their regular smoking setup will find everything they need. From busy professionals to top athletes, Eyce has products that will appeal to all kinds of cannabis connoisseurs, regardless of their preferences, background, or budget.
With near-indestructible silicone pipes at the forefront of Eyce's offerings, they have also branched out into other areas, such as their Proteck range. This range seamlessly blends silicone and glass together for some stylish, elegant, and hugely functional pipes. Those looking for something a little more ornate can check out their massively popular ORAFLEX products. These colourful pipes are hand-painted and bound to appeal to smokers that want to flaunt their personality with their devices.
Eyce products available at Zamnesia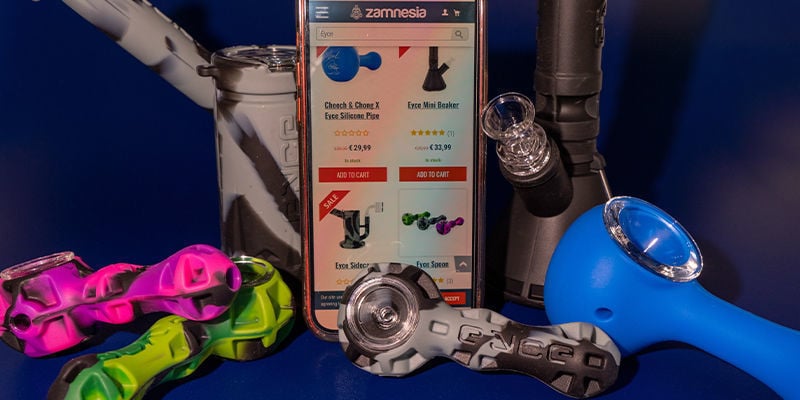 Now that you know what Eyce is all about, below are some of our top product picks that are available right now from Zamnesia. All showcase Eyce's unmistakable style alongside innovative features, resulting in a flavourful, potent, and all-around excellent smoking experience.
Cheech & Chong x Eyce Silicone Pipe
As part of an exclusive collaboration between legendary stoners Cheech & Chong and Eyce, we'd surely be remiss if we didn't include this device on our list. This sky-blue pipe will have your head in the clouds in no time at all. All that's needed is a little of your finest stash, and you'll be set. The 13mm bowl provides plenty of room, so don't be afraid to fill it to the max. Complete with the autographs of the famous comedy duo emblazoned on the pipe, this is not only a groundbreaking collaboration, but a true collector's item that should be in any self-respecting stoner's lineup. With the signature Eyce silicone make, this pipe is perfect for all manner of cannabis fans, and is bound to bring the laughs to any smoking session.
Discover all things Eyce today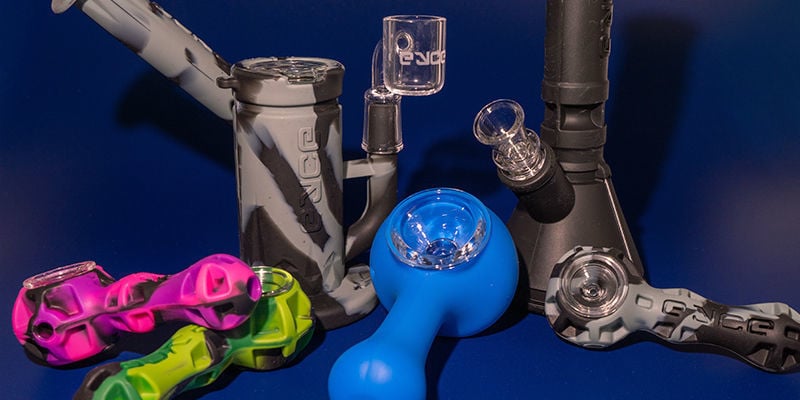 As you can tell, Eyce is set on creating some of the most unique and highly sought-after smoking accessories on the market today. Fortunately, you don't have to look far to find them! At the Zamnesia Headshop, you can get all kinds of Eyce products delivered straight to your door. Get browsing, and get paired with the perfect pipe today.