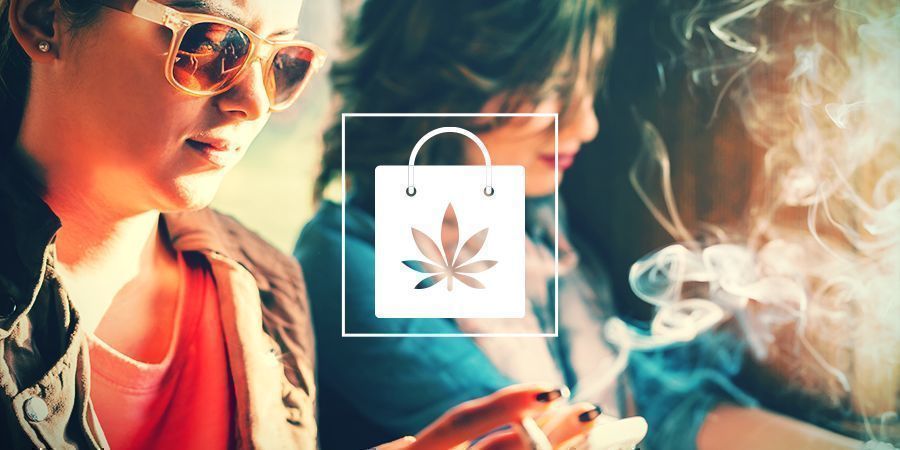 Coffeeshops, headshops, smartshops, dispensaries… You might have read through some of our articles and gotten a little confused by these terms. We take a quick look at the differences between these retailers, and what you can expect upon entering each one.
In some countries, one still has to purchase their weed on the streets or through somewhat shady backchannels,. That is, if one actually has the nerve and/or desire to go against the law. This is highly unfortunate for cannabis afficionados living in or visiting these places. Luckily, there are increasingly more countries in the world that are taking a more liberal approach to cannabis use and the trade thereof. 
The type of "weed dealership" you will be visiting is highly depandant on the country you are in. Flower, be it for medical or recrational use, and in some places even concentrates, are sold in different types of shops, all with their own rules of engagement. 
Coffeeshops: Dutch Stores That Sell Cannabis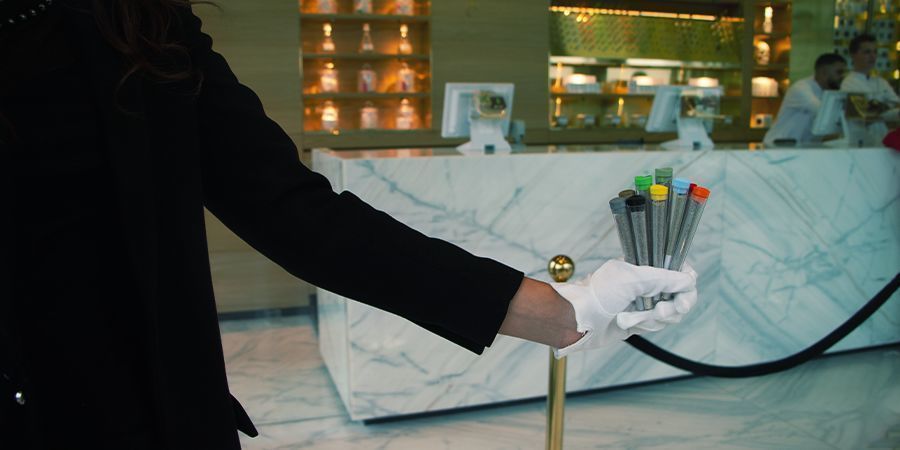 Coffeeshops are a Dutch invention, and one of the biggest tourist attractions in the Netherlands. In the 1970s, the Dutch government decided to change its stance on drugs, somewhat decriminalising cannabis as a result. This eventually gave birth to the now internationally recognised Dutch coffeeshop scene.
Coffeeshops vary greatly in their atmosphere, prices, and the quality of the weed they sell. Most of the coffeeshops in Amsterdam are located in the Red Light District and cater mainly to tourists. However, there are other, less-touristy coffeeshops hidden throughout the city too.
Most coffeeshops will stock a selection of cannabis flower, extracts, and even some edibles. These shops are licensed by the government and come with a number of restrictions. For example, according to Dutch coffeeshop law, a shop can only sell a maximum of 5g of cannabis twice a day to the same person. They also can't sell cigarettes or alcohol.
Headshops And Smartshops: From Brick And Mortar To E-Commerce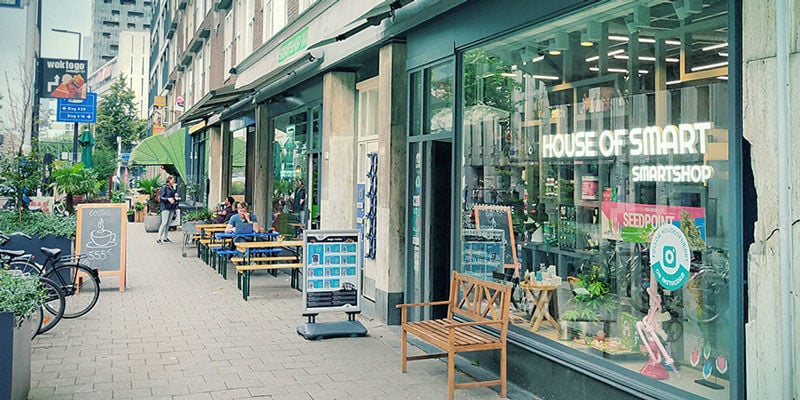 Headshops can still be found in many countries around the world. They usually stock bongs, pipes, papers, grinders, and other kinds of paraphernalia and equipment related to cannabis. In the US, headshops started to pop up around the country during the 1960s hippie movement, and many had ties to socio-political movements (Davis, 2017) against the prohibition of drugs, the Vietnam War, and more.
Smartshops, on the other hand, are newer, and are usually dedicated to the sale of psychoactive substances and related products. They are very popular in the Netherlands, where they can legally sell psychoactive truffles and cacti. However, smartshops also exist in Sweden, the UK, the Republic of Ireland, and Portugal, which has a very liberal stance on drugs.
Today, brick and mortar head/smartshops are largely being replaced by online retailers.
Dispensaries: The American Way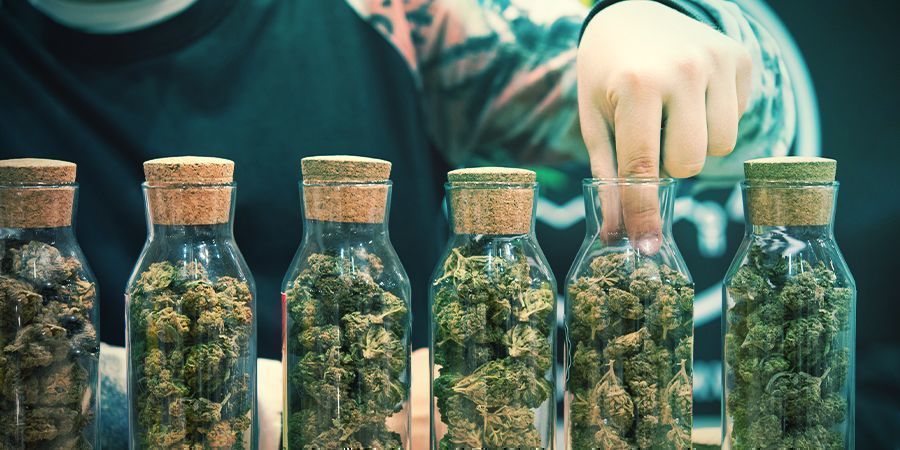 Dispensaries are pretty much exclusive to the US, although a few cannabis retailers in Canada also label themselves as dispensaries. In the US, dispensaries are regulated by the local government, and, according to local law, can sell set amounts of cannabis products.
Dispensaries can either sell cannabis for adult use (in states with recreational/adult-use laws) or medical use. In the case of the latter, cannabis can only be sold to those who either have a medical prescription or are registered as medical marijuana patients.
US dispensaries carry a variety of different cannabis products, including extracts, tinctures, vape cartridges, edibles, and, of course, a large variety of dried flower. In some states, dispensaries even sell clones and plants. The amount of cannabis a dispensary can legally sell in a single transaction varies from one state to another.
Collectives: Non-Profit Organisations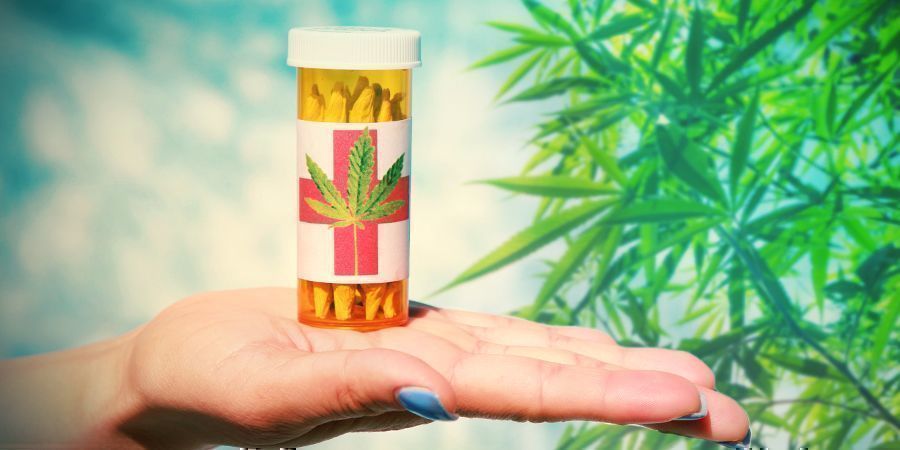 Cannabis collectives differ from dispensaries in that they are usually non-profit organisations. Like collectives in other industries, these consist of a group of people working towards a common goal—namely, providing cannabis to medical marijuana patients or adult-use buyers.
Cannabis collectives will usually stock the same kinds of products as dispensaries. However, some collectives may only sell cannabis to its members or patients registered with the collective. However, this depends on the local laws where the collective is operating.
Cannabis Clubs: The Solution To Adult Use In Spain And Uruguay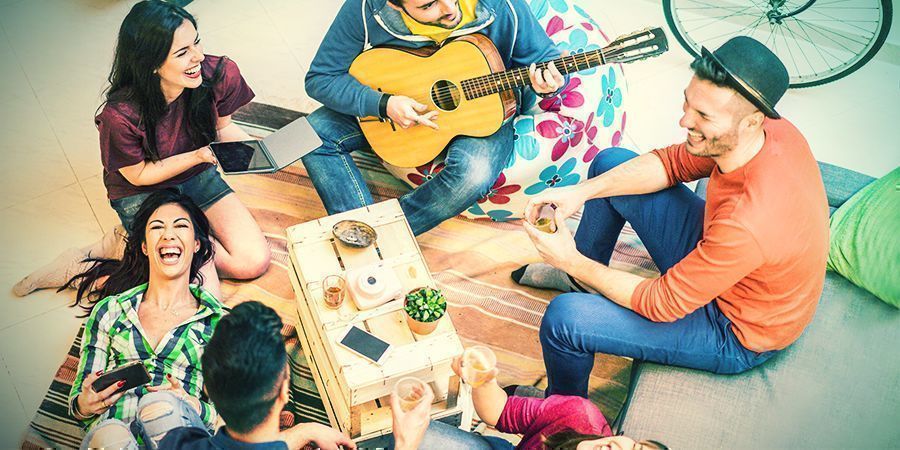 Cannabis clubs are very popular in Uruguay and Spain. These clubs are usually non-profit organisations that are registered to produce cannabis for their members.
In Spain, new members can only join a club upon recommendation from another member. In general, members can only buy up to around 3g of cannabis per day in order to prevent re-selling.
In Uruguay, registered clubs can produce a set amount of cannabis per member per month. These members will usually pay a monthly membership fee, and the clubs are registered as private non-profits.